LIVERPOOL have become a great side because of Virgil Van Dijk, reckons Celtic captain Scott Brown. Broony was the big Dutchman's skipper during his time in Scotland before Southampton shrewdly moved for the player now regarded as the best defender in world football.He excelled at St Mary's before getting his big money move to Liverpool and so far he'd appeared in two Champions League Finals – winning In Madrid in June against Tottenham – and has pushed Liverpool on to become runaway leaders in the Premier League this season, as they look set to capture their first league title since 1990.
"Virgil van Dijk is a Rolls-Royce. He cruised it in the SPL and he's cruising it in the Premier League. He has now shown that he is the best defender in the world," the Celtic captain said.
"What we're seeing from him these days is no surprise to me. The only surprise was that, when he left Celtic, only Southampton came in for him.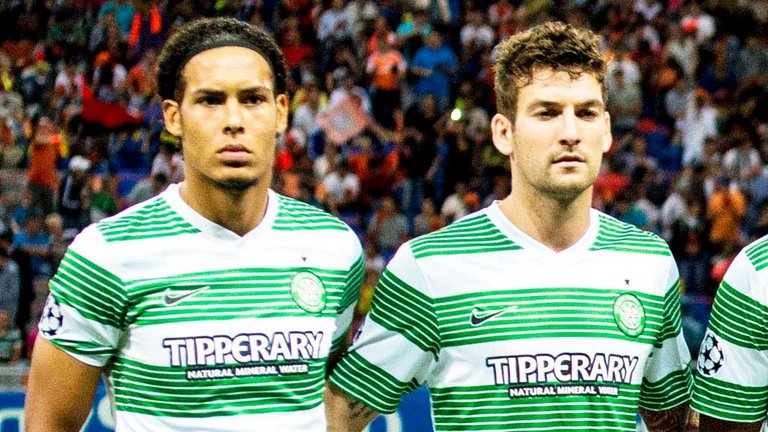 "Virgil has that willingness to win, a willingness to get better – he improves week in, week out. He played with great players at Celtic and now he's gone to Southampton and Liverpool and played with great players.
"He makes good players ­believe they can be great players as well, and what he has done at Liverpool too is steady the ship.
"He has made that team a hard team to beat and that is due to his work-rate. It's the drive in him, more than anything – you look at him and feel confident.
"One person in the Premier League has beaten him in a one-on-one in 75-odd games. So it's that confidence and belief that he puts in you that oozes through the team," Broony told the Media as reported by Mirror.
Scott Brown knew that the Dutchman was something special as he watched him train at Lennoxtown with the Celtic squad. And in games, he watched as van Dijk absolutely strolled it in Scottish football.
"He was one of those you put that trust in, that belief. He comes forward with the ball and you know he's not going to lose it, he's so strong he's going to cruise through.
"Then he'd hit free-kicks and score for us. So he has everything – he's great in the air, he's strong, ­physical and he's quick.
"It's everything everyone wants as a defender and Liverpool are lucky enough to have him. Virgil reads the game so well, and he understands it. His first thought is, 'If he makes a mistake, I can get there', and he has the pace to do it.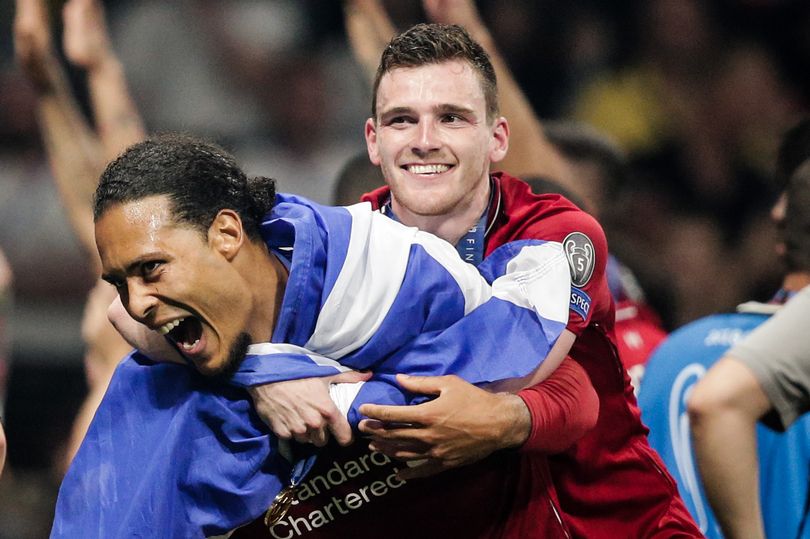 "He is a step ahead of the game and that's what makes him a top-quality defender. He knows when to squeeze, he knows when he should sit off, and when to go and win a battle.
"You can't win them all…but most of the time Virgil does."
Virgil van Dijk is just one of a number of players from the top Scottish league who have moved to England to proved that they are good enough to make it south of the border. Indeed the run-away English Premier League leaders have not just Virgil Van Dijk in their line-up but also the ex-Dundee Utd star Andy Robertson, see here playing against Celtic at Tannadice, in their first pick starting eleven.
Always strange when the English club, media pundits or supporters look down their noses at the Scottish Premiership.