DAVID TURNBULL wanted £20,000 a week to play for Celtic, despite earning around £1000 a week on his IMPROVED contract at Motherwell.
Peter Lawwell met with his agent yesterday and offered him what the club later described as a MAGNIFICENT deal, believed to be £10,000 a week. That was MORE than Virgil Van Dijk, now regarded as the BEST defender in the World and recent MAN OF THE MATCH in Liverpool's Champions League Triumph in Madrid, was on when he signed for Celtic.
It's also MORE than Celtic paid Victor Wanyama, rather unfortunate to be left on the Tottenham bench in Madrid, and a goalscoring hero for Celtic in our Champions League win over Barcelona in 2012.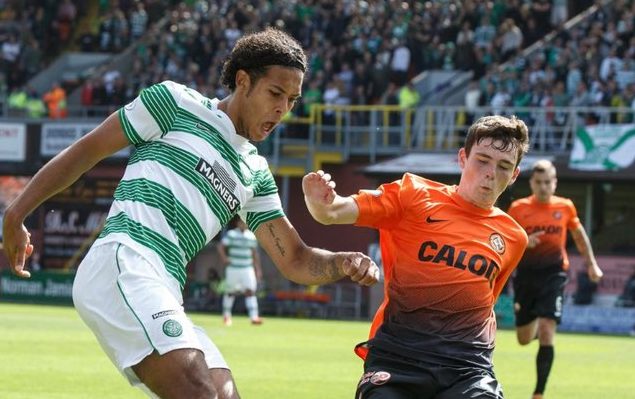 Doing this job, now and again you come in for some criticism on social media. A few years ago I posted something on Facebook about Stuart Armstrong's wage demands. Armstrong was a player that I liked and I was aware that he wanted to play in the Premier League – accordingly Celtic was a means to an end, just like VVD and big Victor really.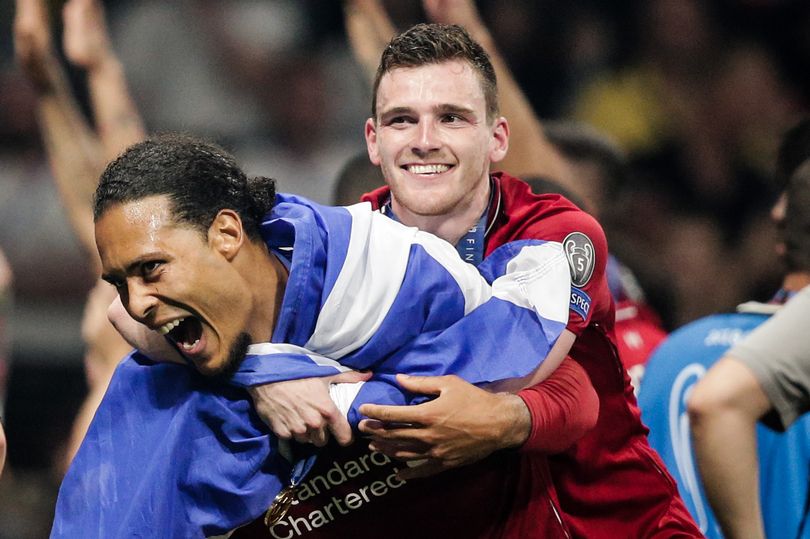 That's fine, all three did well for Celtic, passed through and left their mark. Armstrong and Turnbull have the same agent and the move to Southampton put the former Celtic midfielder on around £50k per week.
Anyway when I criticised Armstrong an anonymous poster jumped in with really specific information wrapped around the abuse and insults, the premise being that Armstrong was being underpaid earning JUST £16,000 a week while performing better than teammates who weren't doing so well etc.
Armstrong signed for Celtic, alongside Gary Mackay Steven, and initially he struggled as Ronny Deila tended to play him in the wrong position. Rodgers arrived and he did much better, playing as the song said, 'in centre mid' and he signed a one year extension upping his money probably to that £16k a week sum.
That was probably double what he was on when he arrived at Celtic and the £8000k a week was probably TEN TIMES what he was earning at Dundee Utd.
The path was clear for Armstrong – Dundee Utd (£800), Celtic £8000, new deal Celtic £16,000, transfer to Southampton £50,000.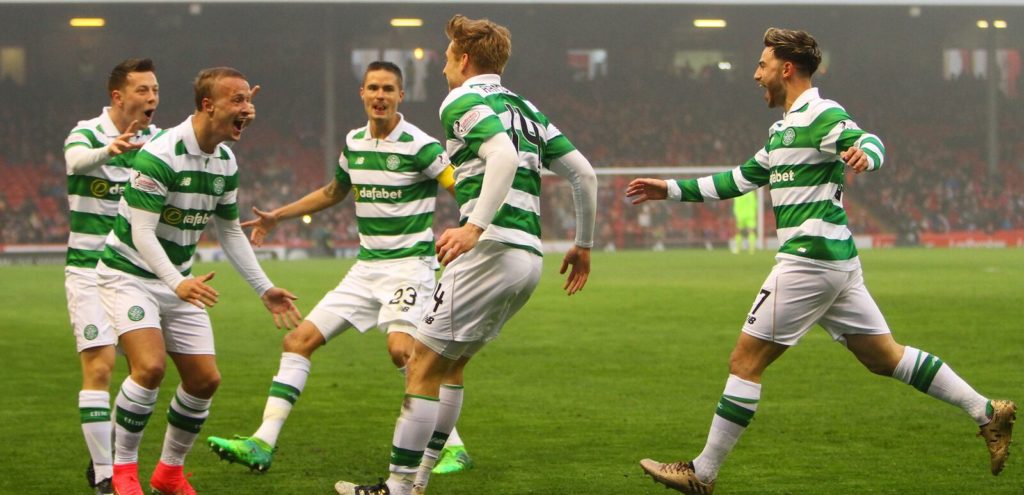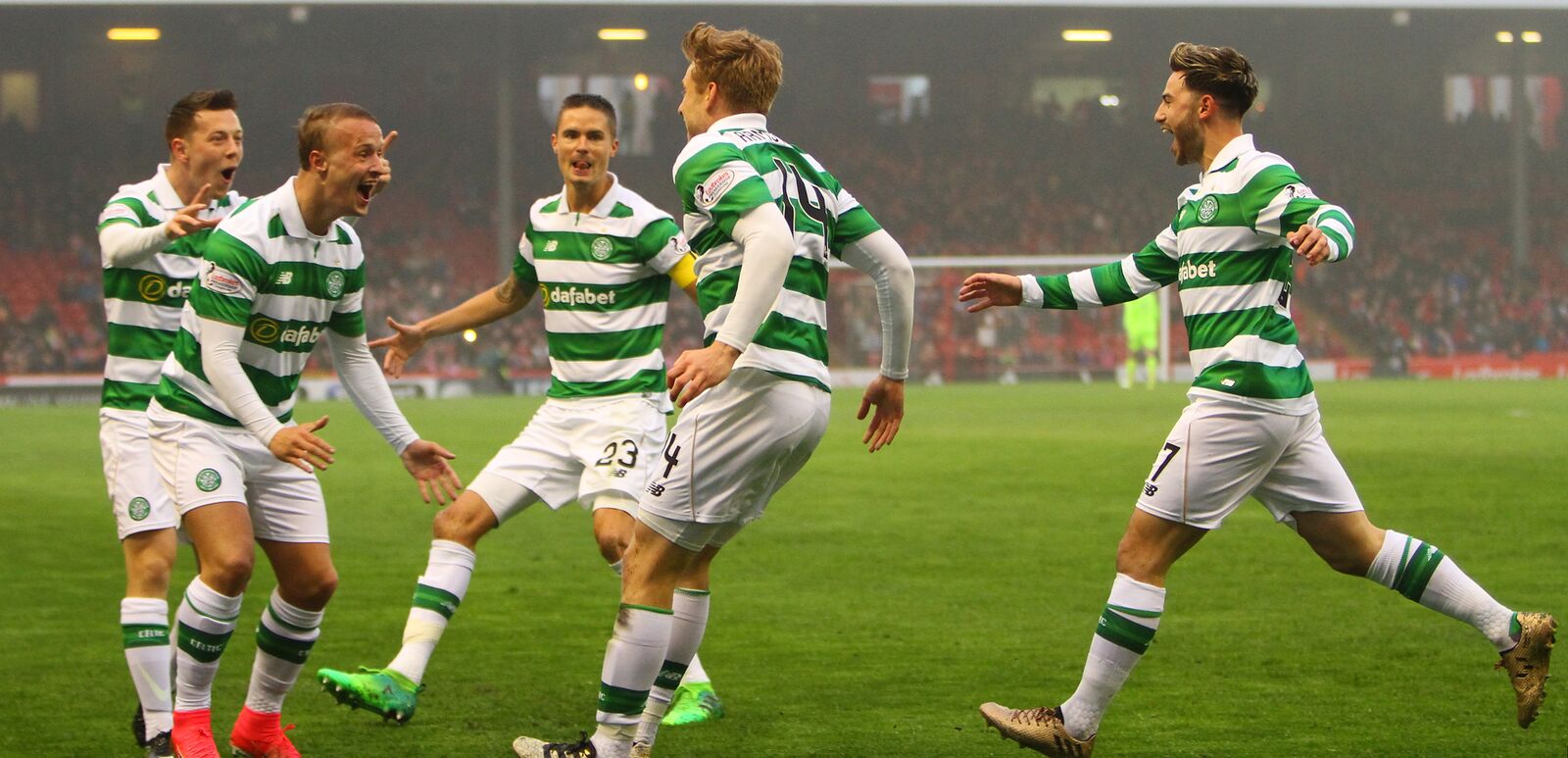 If that was the plan – and we get that careers are short – then it worked. Armstrong is playing in the league he always wanted to be part of, he is earning big money and he is even starting for Scotland.
Turnbull, with the same agent, a guy who jumped onto social media yesterday after leaking news of the 'break down' in negotiations with Celtic within minutes of leaving the building apparently, would do well to look at How Celtic helped VVD, Big Victor and Armstrong reach the level they are at currently.
His own career path is Motherwell Academy (maybe £200), Motherwell first team (new deal) £1000, probably Barnsley maybe £15000 a week.
Celtic were pushed into unfamiliar territory last week while dealing with an open and transparent approach from Motherwell. If that's how they want to conduct their business, that's up to them.
But the facts were out there because of this and when Turnbull's agent put forward his outrageous demands Celtic were 100% correct in issuing the statement on Twitter themselves. Most supporters seemed to agree but a sizeable percentage seemed to think it was embarrassing.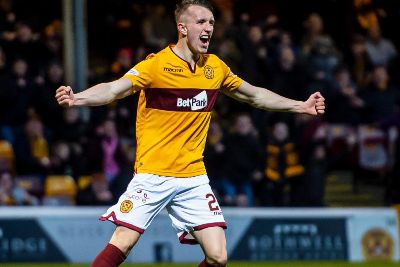 Celtic's offer remains the ONLY one that has been made and accepted by Motherwell. Turnbull may get what he's after at Barnsley or somewhere else at the unglamorous end of English football. What he should NOT get is an improved offer from Celtic.
Apparently there was also talk about the agent wanting certain guarantees on first team action. You get in the team on merit not on what your agent negotiates for you. If you are good enough you play, if you fall below that you are on the bench or in the reserves. That's the way it works at a club that has won three Trebles in a row and is going for 9IAR this year, son.
Take it or leave it and make your mind up quickly son.
The question we'd like to ask you this morning is after what happened yesterday do you still want Celtic to sign David Turnbull?
 Loading ...
SANDMAN'S GRAPHICALLY EXPLICIT REVIEW OF THE SEASON 2018/19 are here and are certainly worth the wait!
At the end of the season we asked Sandman to look back on our Treble Treble season and provide player reviews for the 2018-19 season and that's now ready for you to enjoy. Simply because of the rather unique way Sandman's gone about this we're going to direct you to go over to CELTIC NOISE to read his hilarious and usually very accurate observations.
"All jpg-ed for your enjoyment. Click on them – each – to enlarge. Enjoy, and remember- I am not a financial advisor and you should not take any financial advice from me, but BUY Bitcoin. BUY it! and XRP (ripple) too! BUY that! You 'll be Rich! RICH! Soon…" Sandman writes in his introduction.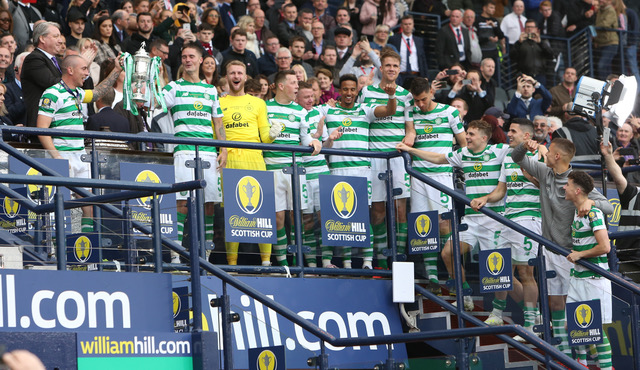 A little background on this. Sandman used to post his hugely popular Player Ratings on another Celtic site but was given a red card for swearing.
He found a new home for his reviews on Celtic Noise and The Celtic Star and as there are other words that are filtered by the news aggregator sites we run a slightly less robust version on The Celtic Star while Sandman's unedited version appears on Celtic Noise, which incidentally is thriving as fan friendly Celtic forum for supporters of all ages.
The community and conversation is entertaining, lively and enjoyable. You can check out Sandman's season review this morning and while you are on have a look at what else is happening on Celtic Noise and maybe even sign up and join the conversation.
All Celtic Supporters are welcome. Click HERE to read Sandman's Graphically Explicit Review of the Season 2018/19
Happy Father's Day to all the Celtic dads out there.