Another fascinating extract from Walfrid & The Bould Bhoys – Celtic's Founding Fathers, First Season & Early Stars by Liam Kelly, Matt Corr and David Potter, which is published on Wednesday. Here Matt Corr tells the story of Celtic's first ever meeting with Hibs…
Celtic's first Broony one of five ex-Hibees chosen as the Irish clubs meet for the first time…
In the interim, Celtic's 20-year-old match secretary Willie Maley had arranged friendlies on the next three Saturdays.
The first game was the very definition of a 'grudge match', Celts facing the original Irish club Hibernian at Celtic Park three days later, on Saturday, 4 August 1888. Six of the Edinburgh club's players had made the switch to the west – the lure of employment being key in the still-amateur world of Scottish professional football – fuelling antagonism between the two which would last for decades.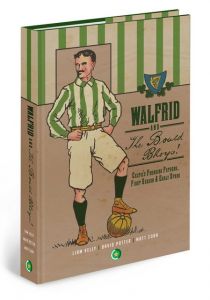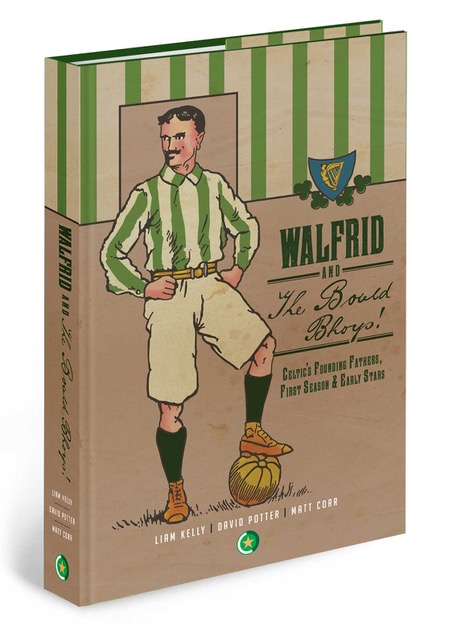 The irony that Hibernian had built their own squad by previously plundering other clubs in exactly the same way – and would continue to do so moving forward – was somewhat lost in the ensuing arguments. Indeed, Hibernian had tried to lure both James Kelly and Neil McCallum from Renton that spring, and had been favourites to do so, before both men joined the new project at Celtic.
A combination of that background and a 4.30 Saturday afternoon slot drew a healthy crowd of 5,000 to the new ground on Dalmarnock Street, now Springfield Road. All five former Hibernian stars who had played in the midweek clash with Abercorn – Mick McKeown, Paddy Gallagher, Jimmy McLaren, Willie Groves and Johnny Coleman – were in the starting line-up for Celtic, whilst the sixth to defect, Mick Dunbar, missed out.
One of the 'Leith Six', Paddy Gallagher, would draw comparisons with a modern-day footballer who served both clubs with distinction, Scott Brown. His all-action, aggressive play made him both a firm favourite of the Celtic support and a target for abuse from opposition fans.
Indeed, in October of that year, he would three times be the focus for invading Hibernian spectators in a so-called 'friendly' in Edinburgh. Gallagher was the vice-captain to James Kelly, succeeding the legendary Celt in the main role in 1891, so becoming the first Celtic skipper to lift the Scottish Cup, following the 5-1 victory over still-mighty Queen's Park in April 1892. Definitely, the 'Broony of his day' was our Paddy Gallagher.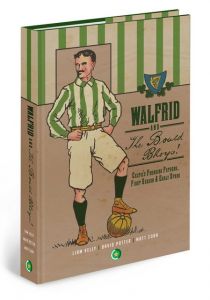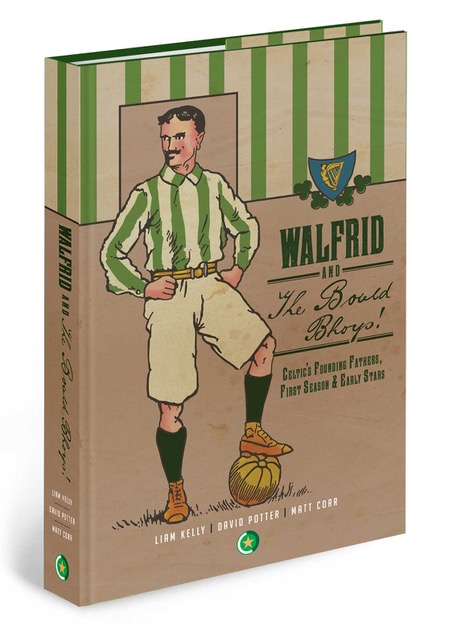 Gallagher was in his normal wing-half role for that initial clash with Hibernian, as Greenock Bhoy John O'Connor made his Celtic debut up front, together with Pat Coogan, from nearby Port Glasgow. Interestingly, the green-clad visitors from the east seemed to enjoy much of the crowd's support, taking the lead in the 20th minute through George Smith, with Willie Groves equalising for Celtic shortly afterwards. Hibernian then suffered a real blow, losing their star centre-forward Jimmy McGhee to an ankle injury shortly after the break.
Undaunted, the Edinburgh side soon regained the lead through Willie Naughton, Johnny Coleman levelling things for a second time five minutes later before, with time running out, Groves notched his own second, Celtic's winner. Thus, the first-ever clash between Edinburgh and Glasgow's Irishmen ended 3-2 to the hosts.
As an aside, Jimmy McGhee would become yet another Hibernian player to sign for Celtic, albeit not until the original Edinburgh club had ceased to function in late 1890. McGhee had captained the side to its first Scottish Cup victory over Dumbarton at Second Hampden in February 1887, having lined up with teammate James Lundie to make history at the same stadium in April of the previous year, by becoming the first Hibernian players to gain a cap for Scotland, Wales beaten 4-1 in front of 5,500.
Jimmy would emigrate to the USA, in 1910, and 20 years later, his son Bart would also create a piece of history by scoring the first goal for the American national side at a World Cup Finals, netting in a 3-0 win over Belgium in Montevideo.
Matt Corr
* This extract is from Walfrid & The Bould Bhoys – Celtic's Founding Fathers, First Season and Early Stars by Liam Kelly, Matt Corr and David Potter,  published this Wednesday by The Celtic Star..