Next up on The Celtic Star's very popular Fan Of The Week is Paul Lyons.
Paul is the Historian/Guide at Glasgow Central station. He's worked in the Railway for over 20 years doing many different jobs. History has always been his passion, in particular Irish and Scottish history. He's 52 and lives in Clydebank. He went to school in Dumbarton (St Patrick's) and grew up in the Vale of Leven and Balloch. He has two daughters and two grandchildren and he's married to long suffering Louise. You can follow Paul on Twitter @plyons45
What's your first memory of Celtic?
I vaguely remember people talking about losing the European cup final.
What was the first game you went to?
The first game I went to was Celtic v Dundalk in 1979.
Who are your top 3 favourite Celtic players and why?
Tommy Burns. A great left foot, a brilliant midfielder and a great Celtic man.
Danny McGrain. The best tackler I've ever seen!!
Paul McStay. The Maestro.
Best game you've ever seen involving Celtic in your time?
Celtic v Sporting Lisbon. It was a stunning performance on a night of a breathtaking atmosphere.
Worst game you've ever seen involving Celtic in your time?
The 5-1 game at Ibrox. Butcher broke Nicolas' arm and the game completely fell apart.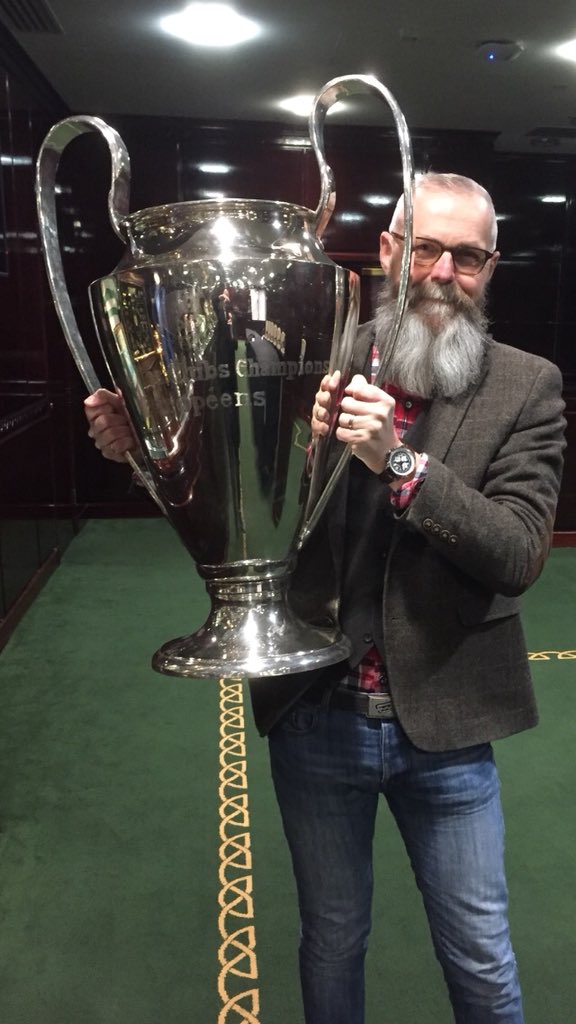 Pick your best ever Celtic X1 from what you've had the pleasure of witnessing.
Big Packie Bonner
Danny McGrain
Roy "The Bear" Aitken
Scott Brown
Paul McStay
Tommy Burns
Bobby Lennox
Lubo
John Hartson
Henrik Larsson
Chris Sutton
Can you give us a funny or surreal moment from your time supporting the Hoops?
Liam Brady phoned me one Sunday morning and asked me to come up to Celtic Park. We were walking about the empty stadium looking at various trophies and stuff and as we walked past the referee's room he said, "we call that the masons' room".
Give us your assessment on how this season has gone so far?
Whilst we haven't consistently hit the heights of the standard of play of last season I wouldn't swap it for the dross we have had to endure in the days gone by of Wayne Biggins, Muggleton, Halpin & O'Leary etc. These are the good times and in Brendan we trust!!
Money isn't an option, which three players would you sign for Celtic just now and why?
Salah!! What a player with amazing pace and touch.
Messi!! A once in a generation player.
A young Lubo!!
Finally, explain to us what Celtic means to you?
Celtic has given me so much through the years, a few lows along the way but they've made the highs and triumphs more the sweeter.
A great sense of identity and friendship that I do not think is replicated. It may sound like a cliche but it's more than a club which I saw only yesterday when spending time with Bertie. He was telling me about his visiting Big Billy only the other day , it's about friendships that last a lifetime.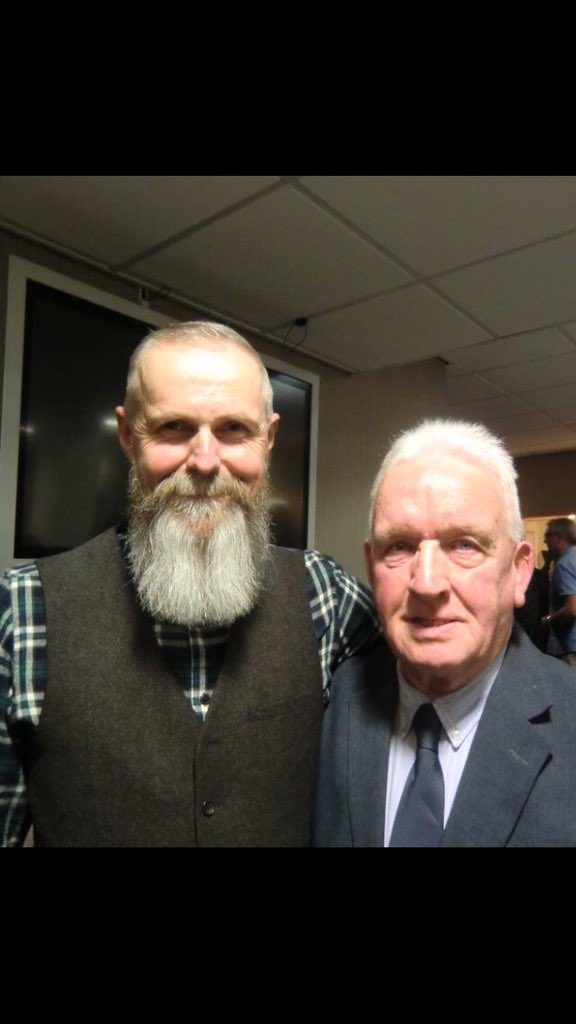 Paul, that was brilliant. I think that's the first Fan Of The Week where Larsson or Jinky wasn't in the top 3 Celtic players but 3 excellent picks all the same. You're spot on about this season and if we manage to get through tomorrow night's tie in Russia then we can really build on this one being another monumental season with potentially another Domestic treble and a brilliant run in Europe to go with it. Thanks for taking part.
Interview by Scotty Alcroft for The Celtic Star Magazine
@Scotty10IAR on Twitter
#FanOfTheWeek
#10IAR
Also on The Celtic Star today…In praise of Scott Brown, Celtic's omnipresent anchorman – read HERE
Latest…'We will fight, we will play our best to get through,' Kouassi..read HERE
Plus – 'Difficult for Zenit to play against a big and strong striker like Moussa,' Ntcham…read HERE
And – 'On this day in 1925 our visitors to play in the Scottish Cup, was Solway Star,' Jim Craig..read HERE
And there's much more to come! Make The Celtic Star your daily destination for the best Celtic news and features.
Podcast extra below…