When Neil Lennon spilled the beans on his want away stars in the aftermath to the disastrous Champions League exit against Ferencvaros back in August it was widely assumed that three of the players in question were Kris Ajer, Ryan Christie and Odsonne Edouard.
The French striker recently confirmed on French TV that he'll be looking at a move to a bigger league in the not too distant future but for now his focus is on this season at Celtic. Edouard's season hasn't really got going and it clearly wasn't helped by his health problems, catching COVID-19 while away on French Under 21 duty during the October international break.
Going into this historic season, supporters would have been looking towards Edouard to continue his role as the Celtic talisman but so far that has not happened. Six goals and pretty flat performances from the Frenchman, particularly after returning from his self-isolation, resulted in Neil Lennon dropping him to the bench for the win at Motherwell.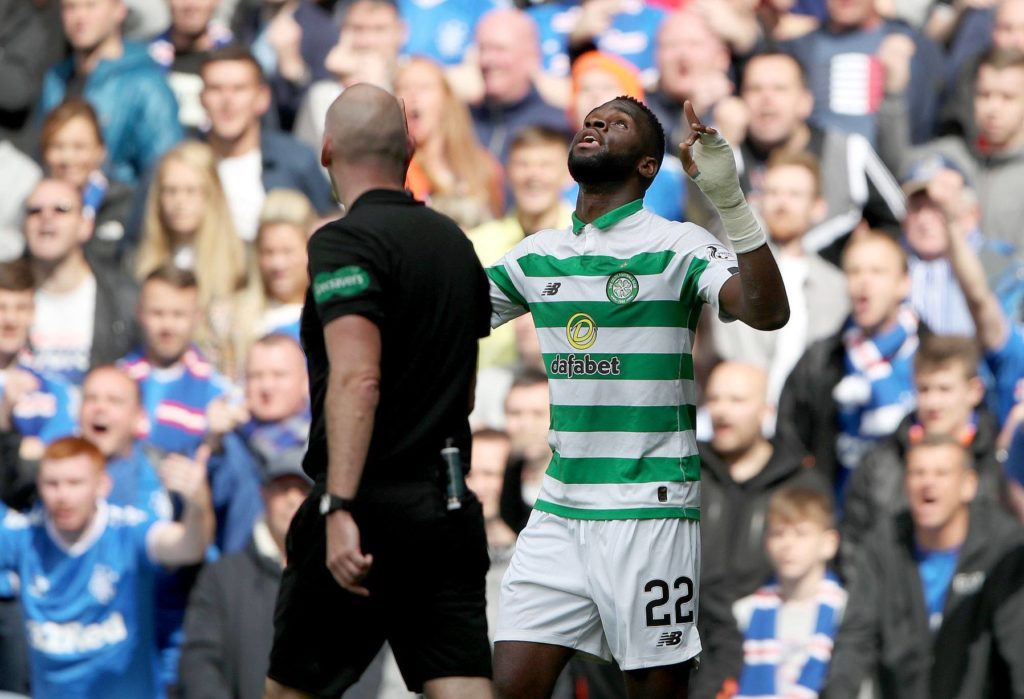 There is no doubt that a fully fit and on form Odsonne Edouard would be the first name on the Celtic team sheet but as we come back from the international break on Saturday at Easter Road, Neil Lennon knows that his team is now playing catch-up and a long series of wins is required to bridge the gap at the top of the table.
Odsonne really needs to show he is worthy of leading the line in training as Lennon now has other options in Albian Ajeti and Leigh Griffiths.
Edouard, as one of the three Celtic stars mentioned above who will probably be moving on it the summer, isn't really doing much to convince top sides in the bigger leagues that he's going to be worthy of the transfer fee that Celtic will be looking for. Maybe Celtic will reap the benefit of a striker starting to play out of his skin to win the move that he wants?  Every cloud and all that.
There's the obvious contrast with Ryan Christie, who we understand asked for a move at the end of last season and clearly covets a move to the English Premier League, having had the chance to talk through the bigger pay-packet on offer from the likes of Southampton with his mate Stuart Armstrong.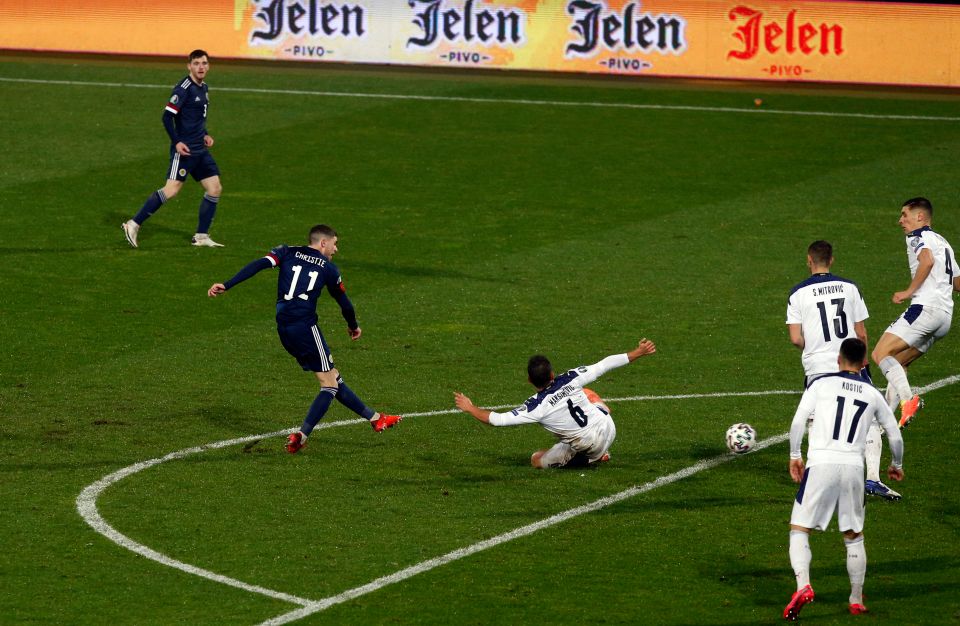 In the summer transfer window the best that it got for Christie was speculation that Burnley was interested in making a move for the Celtic midfielder but even that didn't pan out. Christie has been trying his best to impress this season, although there is an argument to be made that he's been playing for himself rather than the team as he tries (too hard) to do his sales pitch talking on the park.
It's only been in recent weeks that Christie seems to have gelled with his teammates playing on the right of the three behind a striker with Tom Rogic as the number ten and Moi Elyounoussi on the left. This front three with either Edouard or Ajeti leading the line, looks the best bet or Celtic to achieve the run of wins we need between now and going to Ibrox looking for a win.
And Christie's goal in Belgrade, with an honourable mention for Callum McGregor for the assist, will almost certainly have put the former Inverness Caley Thistle player on the radar of more prestigious suitors than, with all due respect, Burnley. With an appearance at the Euros next summer, Christie also has the chance to strike it big and maybe achieve a move that he couldn't possibly have imagined just a few months ago.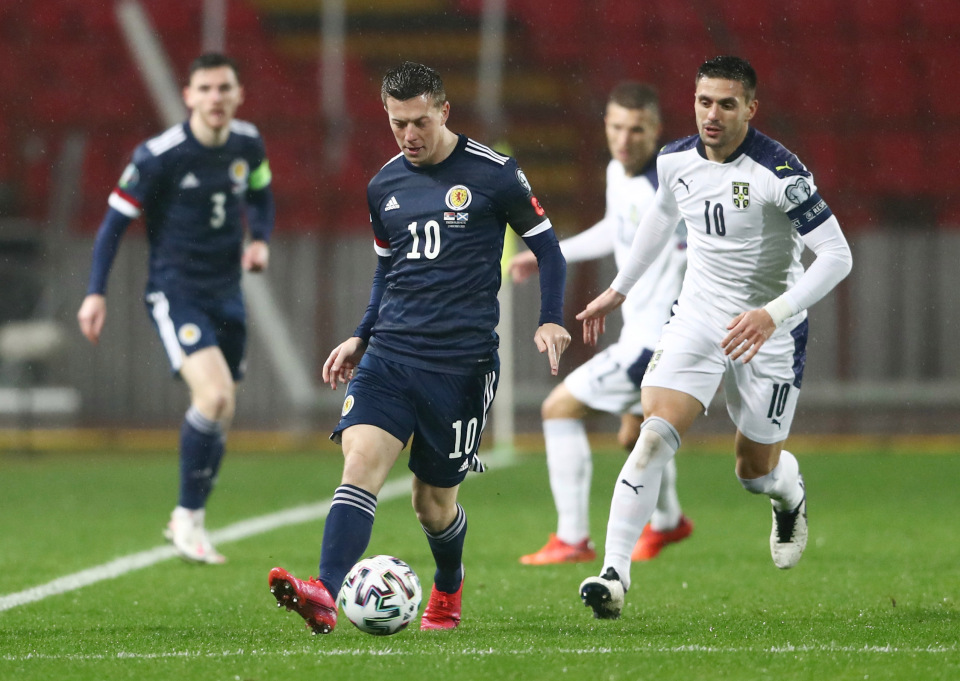 Where he finds himself when he comes back to Lennoxtown after no doubt playing for Scotland in Israel this week will be in an ideal position to get the move that he craves, and Celtic can benefit from that situation between now and the summer.
Then there's Kris Ajer who has been linked with a move to Celtic Europa League rivals AC Milan among others. Ajer mysteriously experienced a major improvement on recent form when the Italian league leaders rolled up at Celtic Park last month. A groin injury in Lille has derailed that somewhat but when he's back from his own Covid drama (Ajer and Elyounoussi both returned to Glasgow last night but may have to continue with the self-isolation advised by the Norwegian authorities, so both could miss out on Saturday) a back-on-form Ajer should be a mainstay in the centre of the Celtic defence from here until May.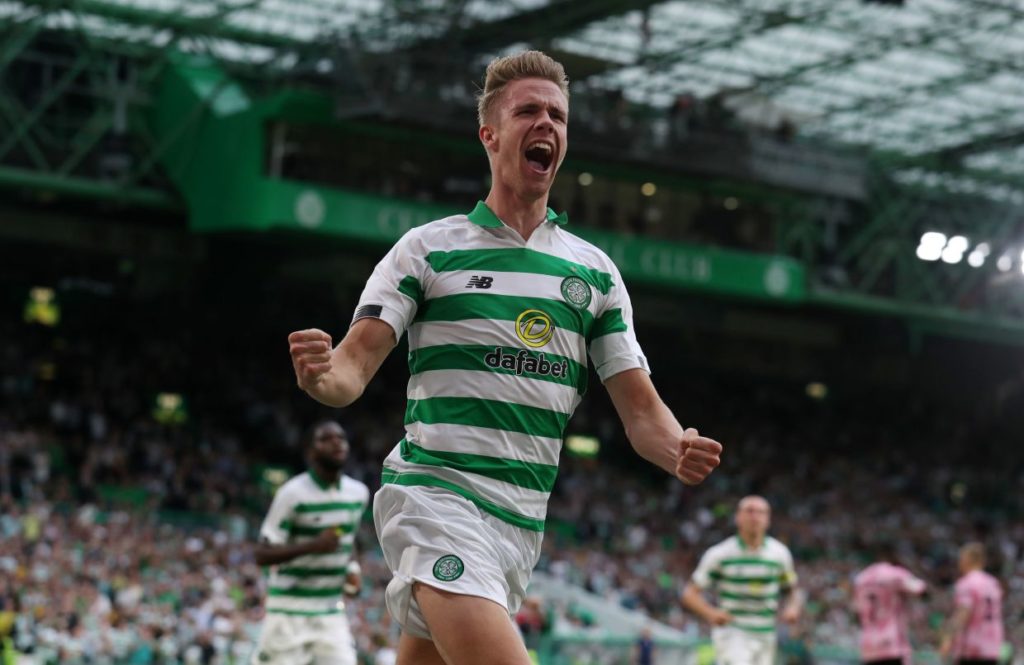 Ajer and Jullien, as Niall J wrote yesterday on The Celtic Star, remains the best option that Neil Lennon has for the centre of the Celtic defence.
The advice we'd give to Kris Ajer would be not to read too much into the Italian media linking him with a move to AC Milan. The Italians have newspapers that only write about football and they obviously have plenty of space to fill on a daily basis. The Ajer to Milan story has been recycled so many times that it should be awarded some kind of environmental award.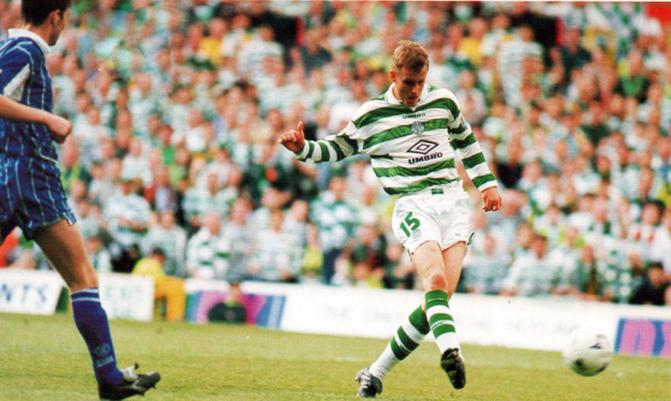 Harald Brattbakk, the Norwegian whose goal for Celtic against St Johnstone in May 1998 signalled the death of Rangers' ten-in-a-row bid, has been talking about Kris Ajer's Celtic future.
"My heart says Ajer should stay at Celtic. In fact, my heart says every good player should stay at Celtic," the former Celtic striker told Daily Record. "But my head says if he wants to move on he should be able to. It's also a question for the club, if they see him as part of their future plans – or they want to get some money for him.
"If it's the latter then it would obviously be wise to sell him. Whether that's in January or next summer I don't know.
"But Ajer is still a young player, he's only 22. The people in Norway believe he's good enough to play in one of Europe's big leagues. The problem with players at the Old Firm (sic) has always been that people don't see them as having great competition, being the two best teams.
"Over the years we've had players perform well in Scotland and we've wondered if they're good enough for the next level and they have been. I was lucky enough to play with some of the greatest players Celtic ever had so it's possible.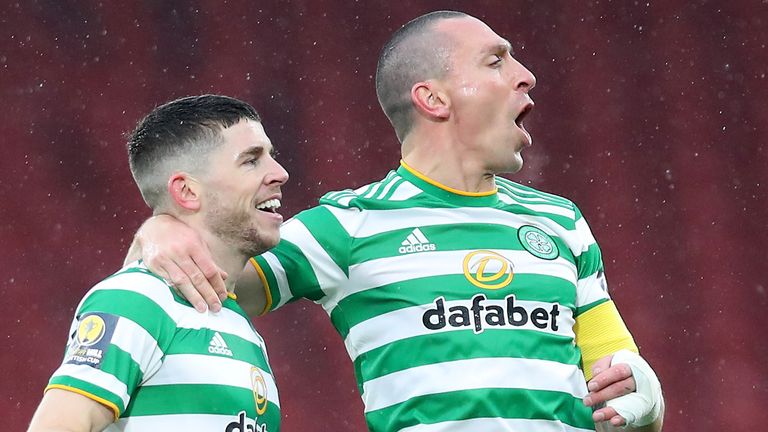 "I'd like Ajer to stay for a long time at Celtic but if he wants to move on I understand it as well. When he does that's a different story," Brattbakk stated.
There can surely be no question of Celtic allowing any of these three players to leave in January. All three would clearly be in Neil Lennon's first pick starting eleven. The three players might all see their own careers developing elsewhere after this season. The opportunity for Celtic is to get the best out of the three – Edouard, Christie and Ajer – let them contribute enormously to winning The Ten, then maximise the transfer fees in the summer.
Sounds simple right? But it's easier said than done.