I have a guilty conscience for reminding you all of another bad year, but of course my game plan is to try to quieten all the moaners, and to let everyone, particularly the young ones, see what a bad season looks like. After this, however, I promise, I will try to talk about a few happier years!
1963 should have been a great year. It was the club's 75th anniversary, but oddly enough, there were no great plans to celebrate this event. Just as well, as it turned out, for this year was a shocker.
We went out of the League Cup in September 1962 thanks to a real bad refereeing decision at Dundee United when a Charlie Gallagher shot was over the line but the goal was not given. I was behind that goal and saw it all! Hearts qualified in our stead and went on to win the League Cup.
Form was then deplorably inconsistent until the New Year Day game at Ibrox. We lost 0-4 but that was barely the half of it for it was the day that Pat Crerand and Sean Fallon fell out spectacularly at half time. We were only 0-1 down at the time and the cause was not yet lost..but it was lost after that.
We were all puzzled at the under performance of Pat Crerand, but a day later the "dressing room leaks" ensured that the story was all round Scotland and the world. Pat never played again and by February, he was away to Manchester United as this broken hearted teenager ripped down all the Crerand pictures from the wall, even cutting out Crerand's head from the team pictures, so that Celtic had 10 men plus a decapitated body!
And who was to blame for all that? Well, the blame had to be shared between Crerand himself and the Kelly regime. No point in blaming Jimmy McGrory. He was merely the office boy, and it was only the fact that he was Celtic's best ever player that he was spared the wrath of the fans.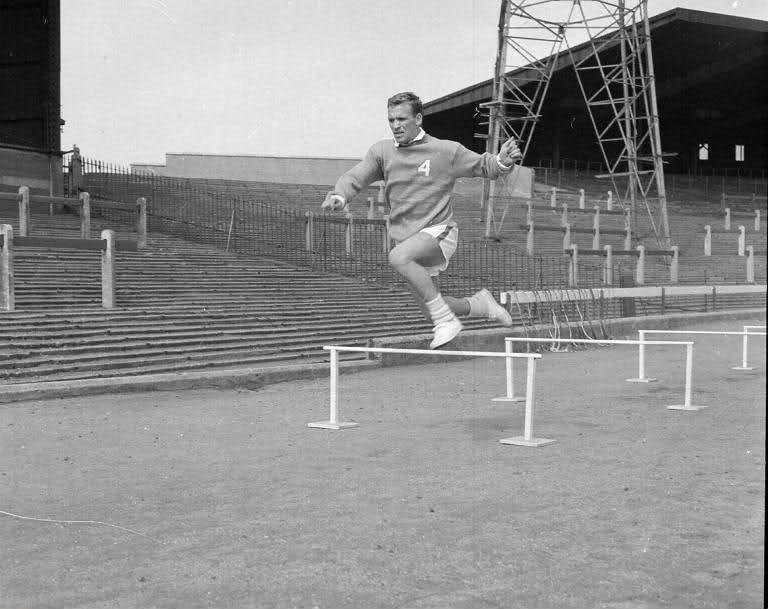 1963 was also the year of the big freeze, and effectively, there was a two month midwinter break until the thaw in March. The League was simply out of the question, but in the Scottish Cup, there was a good win over Hearts at Parkhead, then a 6-0 defeat of the mighty men of Gala Fairydean, then a tight win over St Mirren at Love Street to put us into the semi-final. The 5-2 defeat of Raith Rovers in the semi was a humiliating victory over a team heading towards relegation – but it did put us into the Scottish Cup final against Rangers. We were not exactly brimming with over confidence but we did have a chance.
The first game on 4 May, a wet, blustery, unpleasant day, was actually respectable. Bobby Murdoch equalised just before half time, goal keeper Frank Haffey played a great game, young Jimmy Johnstone impressed everyone on the right wing and Frank Brogan was good on the left, and although one had to agree that Rangers were the better team, nevertheless while there was life, there was hope.
Songs of triumph were heard on the trains going home that night, although the predominant emotion was relief as we all concentrated hard to learn the words of the new rebel song that had appeared that season – Sean South of Garryowen.
The replay was not played for another 11 days. Those 11 days are a story in themselves for they included a Scotland game against Austria which had to be abandoned because of the behaviour of the Austrians! That was Wednesday 8 May.
Saturday 11 May was the day at Tannadice when I was in tears at the persecution of Steve Chalmers by some foul mouthed louts (including a few who were old enough to have known better). Monday 13 May then saw the same Stevie Chalmers score a hat-trick as Celtic beat Motherwell 6-0 in the final League game of the season! All this was roller coaster, crazy, illogical stuff – but what really mattered was the Cup final replay on Wednesday 15 May.
The support was there in strength and in good voice to hide the apprehension. There was always a chance. But then we heard the forward line. The creditable Johnstone, Murdoch, Hughes, Divers and Brogan had become Craig, Murdoch, Chalmers, Divers and Hughes.They didn't even stick to that formation.
Headless chickens didn't quite come into it. The defence were overworked but holding reasonably firm and looked as if they might reach half time only one goal down. This would give us a glimmer of a hope, albeit a faint one, but Rangers scored just on half time. The 0-2 scoreline was now a yawning chasm and looking likely to get bigger. "We're f***ed" was the general perception throughout that massive Celtic end.
We clutched at straws until the 70th minute when Rangers, as they had been threatening to do, scored again. Now there was no hope. Now began the infamous Hampden exodus as we turned tail and fled. The silence was eerie – all the more pronounced and pointed in contrast to what was going on at the other end – and punctuated with curses and execrations.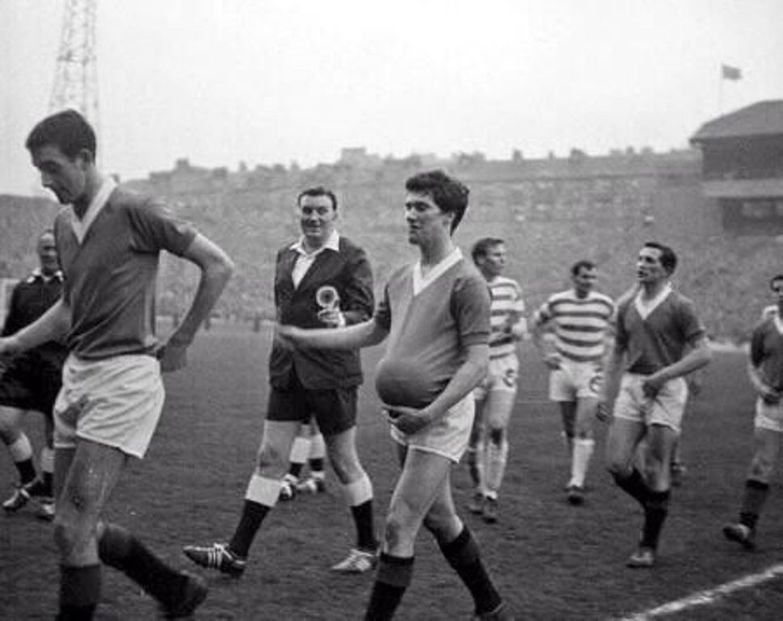 Tears of children, a few brave men comforting the distressed with "We'll come again", and "It can't get any worse", a woman wrapping her coat round a devastated little girl – oh, how I wished Mr Kelly could have seen that and realise what he had done! – and then a man reaching the bottom of the steps on the way out before collapsing against the wall shouting "Pat Crerand! Pat Crerand! I hope you're prood o' yersel".
The same Pat Crerand won an English Cup medal the following week. That hurt!
School next day and facing the jeers of the triumphant ignorant. Why couldn't I have gone to a Catholic school, where there would have been universal melancholy instead of a non-denominational school where the Rangers supporters, with their fellow travellers, prevailed.
Yes, they got their comeuppance in due course, but we didn't know it at the time.
Was there to be any end to our suffering?
David Potter