CELTIC TV today released their Top Ten Unique Angle compilation for 2019 ahead of the Glasgow Derby on Sunday and it opens with Odsonne Edouard's brilliant opener in Celtic's 2-1 win over the Ibrox newbies back in March. You'll enjoy that unique angle view of a brilliant Beautiful Sunday opener and the nine other goals that follow. Best not to spoil the surprise by telling you about the other nine goals.
While Steven Gerrard seemed on edge today, Neil Lennon appeared tone relaxed ahead of Sunday's Glasgow Derby which if things go according to plan could be the best Beautiful Sunday of the lot – and we've had quite few since Edouard scored that winner in the 3-2 win at Ibrox in 2018.
At Lenny's Media Conference he praised the current Celtic side saying that they were the best group he'd worked with in his time as a manager. And he was quick to point out that the at Hampden earlier this month Celtic had to play without a fit centre forward and still won.
"I'm not interested in what it might mean for the rest of the teams, but a win on Sunday would be great for us psychologically.
"We're at home and our home form has been fantastic this season so far. This is the first Glasgow derby we've played at home in quite a while, so I think the fans will be looking forward to it as much as the players," the Celtic manager said, as reported by the official Celtic site.
"People have spoken a lot about the cup final – when we might not have been at our best – but less so about the performance at Ibrox where we were totally dominant and won the game comfortably. We look forward to Sunday, we'll be as strong as we possibly can be and we'll take it from there.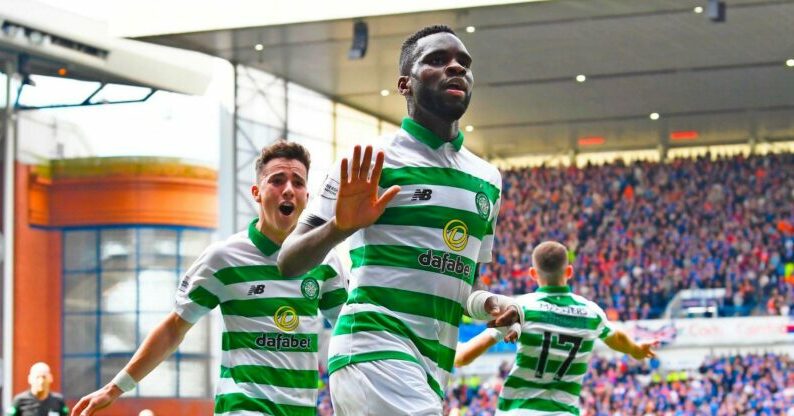 "We are confident, but quietly confident, and we're not shouting anything from the rooftops just yet, we know there's a long way to go.
"I can't ask for more from the players apart from putting on an emphatic scoreline on the performances. Their performances and attacking intent always really please me."
Watch a relaxed Neil Lennon deal with the Media earlier today, courtesy of Celtic's You Tube channel…