JOZO SIMUNOVIC – Celtic's current number 5 rose to head home the crucial winner against Kilmarnock on the 67th minute in the club's first game after Billy McNeill passed away.
Yesterday at Hampden the Celtic players wore both the number 5 and the number 9 on their shorts in tribute to Cesar and Lisbon match winner Stevie Chalmers who passed away within a week of Big Billy's passing.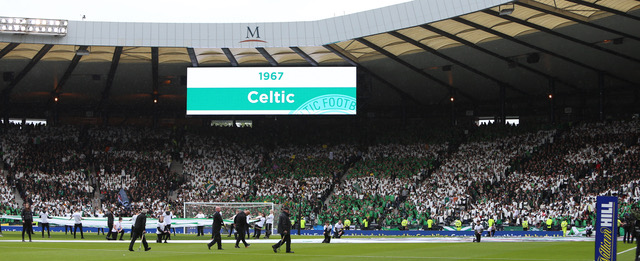 The Celtic support paid their own very special tribute and congratulations and thank you to the Green Brigade and everyone who put a few quid in their collection buckets on Trophy Day to make it possible – it looked magnificent. I was wearing a black bib as part of the Number 5 – which was nice.
Yesterday, of course was 25 May and that magical date gave the current crop of Celtic stars the chance to make their own piece of history – which will be talked about in a hundred years from now and will be remembered as the second greatest achievement in Celtic's history (to date) behind the magic that happened in the Estádio Nacional on 25 May.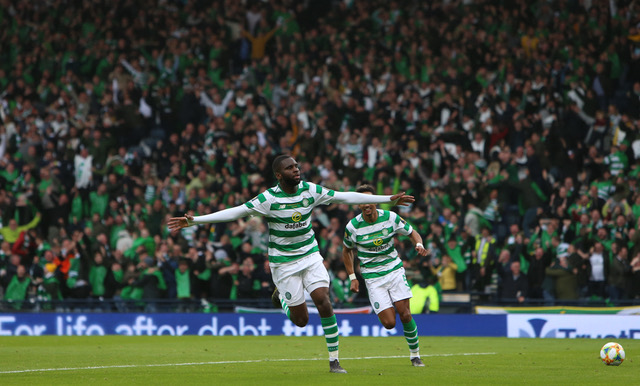 On 25 May 1967 Celtic went a goal down but fought back to deservedly win the match 2-1 with our number 9 scoring the winner on 84 minutes. And just like when Number 5 Jozo scored against Killie in the 67th minute, the Celtic's centre forward Odsonne Edouard at roughly the same time in the match when Stevie Chalmers broke Milan's resolve, scored the winner against Hearts at Hampden to secure the Treble Treble.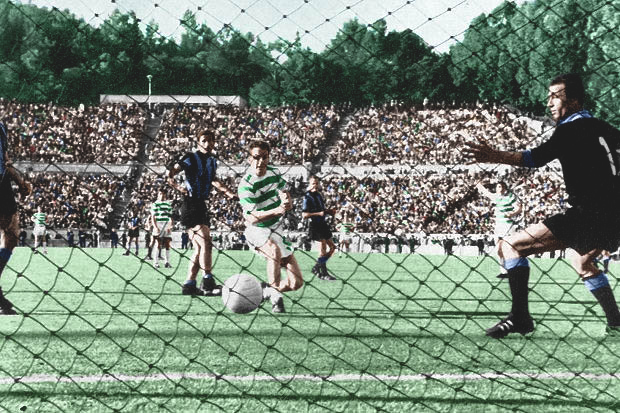 But what was happening over in the Estádio Nacional on the outskirts of Lisbon yesterday is also worth a mention.
Want to see the team in the green and white Hoops beat Porto, Celtic's conquerors in Seville in May 2003?
At Estádio Nacional – looking magnificent in the sunshine with plenty of Hoops shirts on display and some fine camera work for you to enjoy. Well take a few minutes and sit back and watch this, we give you yesterday's Potuguese Cup Final and for the Hoops it has a VERY HAPPY ending.
Maybe Big Billy and Stevie were looking down with one eye on this game as well as what was happening in the rain at Hampden…