THE view of all the major incidents isn't as good at the game as most of you reading this will have seen on Sky. Many of us at Rugby Park thought that Leigh Griffiths looked offside when he scored, and that Killie had a decent shout for a penalty in the second half – we were a long way away at the other end of the ground for that one. And we thought that Power should have been shown a red card for the challenge on Jeremie Frimpong which looked like an ankle breaker to us.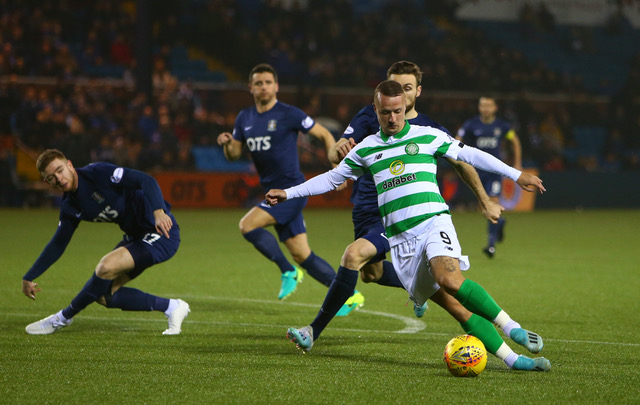 Turns out Griff was onside, there was no penalty denied to Kilmarnock and the tackle was hard but fair according to many Celtic supporters who watched the match on TV.
It's recorded so I'll hopefully get a chance to watch it all back later today.
There is one major advantage at being at the game, when Sky is the broadcaster, in that you get to miss the punditry and last night's low-as-a-snake premeditated attack on Leigh Griffiths from Kris Boyd – who runs a mental health charity in memory of his brother who lost his life to suicide – was a disgrace.
A friend of my son took his own life in December 2018. He was a lovely young man, I used to enjoy his company when he appeared at the house.I also know his dad, again a very decent bloke. We have all been to funerals but if you have been to one that is a result of a suicide you will appreciate that the grief is intensified and there are all sorts of emotions that are unique to these terrible circumstances.It was tough for us, so can you imagine what it was like for the family? My son had to speak at the funeral to talk about his friend and I can tell you I've never been prouder of him.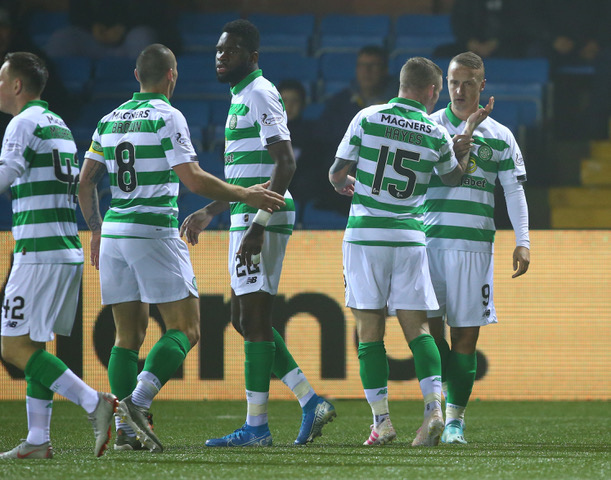 So Kris Boyd, more than nearly everyone at Rugby Park last night should have known better and Sky Sports – who are always quick to promote mental health matters south of the border when the Princes William and the now exiled Harry are involved – should have a serious look at themselves today.
I have only seen the clip of what Boyd said on Twitter but picked up on the outrage reading the comments on the bus on the way home. There is an anger here that goes way beyond football. Football – who wins the match, scores the goals, wins the title – should be immaterial, completely irrelevant, when there are more profound matters to deal with. And if someone is off their work as a result then no-one would dream of criticising them, except if you are a blue-nosed bigot attacking a man who happens to earn his living playing professional football for the team you detest.
I have no idea what Kris Boyd's brother did for a living but if he was this morning able to be back at his job, recovered to a certain extent, from the dark place he ended up through his mental illness, then the world would be a better place for Kris Boyd and his family as it would for the family of my son's friend and far too many other families.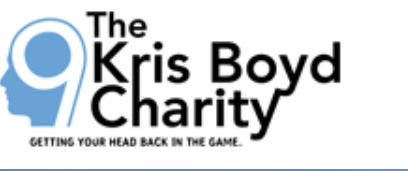 Yet these families know this more than the rest of us. I saw that pain at that funeral and you just knew it would never go away from those left behind. That is why Kris Boyd is a disgrace and so too is Sky Sports.
Steve Clarke, the Scotland manager and a decent human being, must have been embarrassed, nae appalled standing there as Boyd put words into his mouth. Why did he remain silent?
Here's a flavour of the views being expressed on social media about Kris Boyd and there's much more, this is merely a sample.
Kris Boyd hammering @Leighgriff09 on @ScotlandSky is joke. 34 appearances in 135 league games because he stepped away from the game due to mental health issues. NOT because he wasn't pulling his weight in training. How are players meant to be more open about issues ? #CelticFC pic.twitter.com/t2nHs5N7sP

— James Mckenna (@thejamesmckenna) January 22, 2020
Some of the comments aimed at Leigh Griffiths tonight should have been better thought out…

— Chris Sutton (@chris_sutton73) January 22, 2020
Didn't Leigh Griffiths miss a load of games because of mental health issues?

— Tam McManus (@The_Tman10) January 22, 2020
Kris Boyd who claims Leigh Griffiths mental health problems are laziness, raising money for mental health awareness….. https://t.co/zJq0JsuGbr

— Bobby Bolingoli (@bobby_lennox67) January 23, 2020
When he used Griffiths absences to justify his reasoning without taking account of the mental health causes of the absences I thought there's a guy with little reason heading for criticism. Confirmational bias.

— Auldheid (@Auldheid) January 23, 2020
We all know what motivates Kris Boyd and why he launched his disgusting attack on Griffiths. But why did the Scotland manager stand idly by and not intervene? Complicit by his silence?
Celtic need to raise this with SFA

— Eddie Toner (@eddie_toner) January 23, 2020
The problem with Kris Boyd is his hatred of all things @CelticFC runs so deep his commentary is of a personal bigoted nature rather than professional observation. He needs kicked out of @ScotlandSky

— @broonie7 (@Broonie7) January 23, 2020
Shameful attack by Kris Boyd, who runs a mental health charity, on Leigh Griffiths, who has struggled with own mental health demons. The Sky pundit is clearly conducting a personal vendetta against the Celtic striker & his bid to compare his behaviour with Morelos is ridiculous. https://t.co/9bkOAx69m4

— Brian McNally (@McNallyMirror) January 22, 2020
The worse thing about Boyd's attack tonight was the fact it was clearly pre-meditated.

He's an appalling ambassador for a mental health charity, showing little understanding and even less empathy. If he genuinely cares about mental health issues he'll apologise tomorrow.

— Celtic Wiki (@TheCelticWiki) January 22, 2020
I'm sure @SkySports will do the right thing and drop Kris Boyd from any further work in Scotland, his attack on Leigh Griffiths tonight shames the channel.

So much for getting your head back in the game (unless you play for Celtic) pic.twitter.com/PeAbKgVcmE

— RhebelRhebel (@RhebelRhebel) January 22, 2020
Over to you Sky Sports. You can expect an Unsubscribe Campaign if you don't take action and quickly…
ALSO ON THE CELTIC STAR…
Sandman's Definitive Ratings, For 'a that – chasing Tam O'Shanter over a brig…see HERE.
'Those Killie supporters should be ashamed of themselves,' David Potter…see HERE.
Watch: Neil Lennon and Christopher Jullien Reflect on Vital Win at Rugby Park…see HERE.
COMING NEXT, Sandman's Definitive Ratings from last night…
SUPPORT CELTIC, SUPPORT CELTIC POOLS
Help raise money for Celtic Youth Development by joining the £1 weekly lottery and you could win up to £25,000 – just click on any one of the photographs below to join.