Jota might have been awarded the Man of the Match by UEFA in midweek but many supporters will have agreed with Sandman in his Definitive Ratings that Greg Taylor was a worthy winning of his own equally prestigious Man of the Match award. Taylor has been outstanding for Celtic this season and he has gone from whipping boy to a real fans favourite and a worthy member of the Celtic starting eleven.
With Scotland captain Andy Robertson missing this international camp due to injury it looks like Taylor will be rewarded for his Celtic form by Steve Clarke with starts in the matches against Ireland at Hampden next Saturday (24 September) and away to Ukraine (match to be played in Poland) on
Tuesday 27 September.
Before thinking about those two must-win Scotland matches the Celtic left-back is fully focused on Sunday's trip to Paisley to face St Mirren as Celtic look to go into the international break with a win that will maintain the perfect domestic start to the season and at least keep the five points advantage at the top of ehe league, looking down on theRangers.
Greg Taylor was Celtic's warm-up act for Ange Potecoglou this afternoon at the pre-match media conferences and like his gaffer, Taylor is excellent at handling the questions put to him. Here's how he got on…
Q: How much confidence does the performance against a good Champions League side midweek give the players?
Greg Taylor: "I think it is a level that most of us have not competed at before, so we are trying to improve every game. Apart from a 10-minute spell which included their goal, we had control of the game with and without the ball. We just need to be a bit more ruthless at the top end with the chances we are creating."
Q: What does playing in the Champions League, during high-intensity games and against top opposition, do for your development?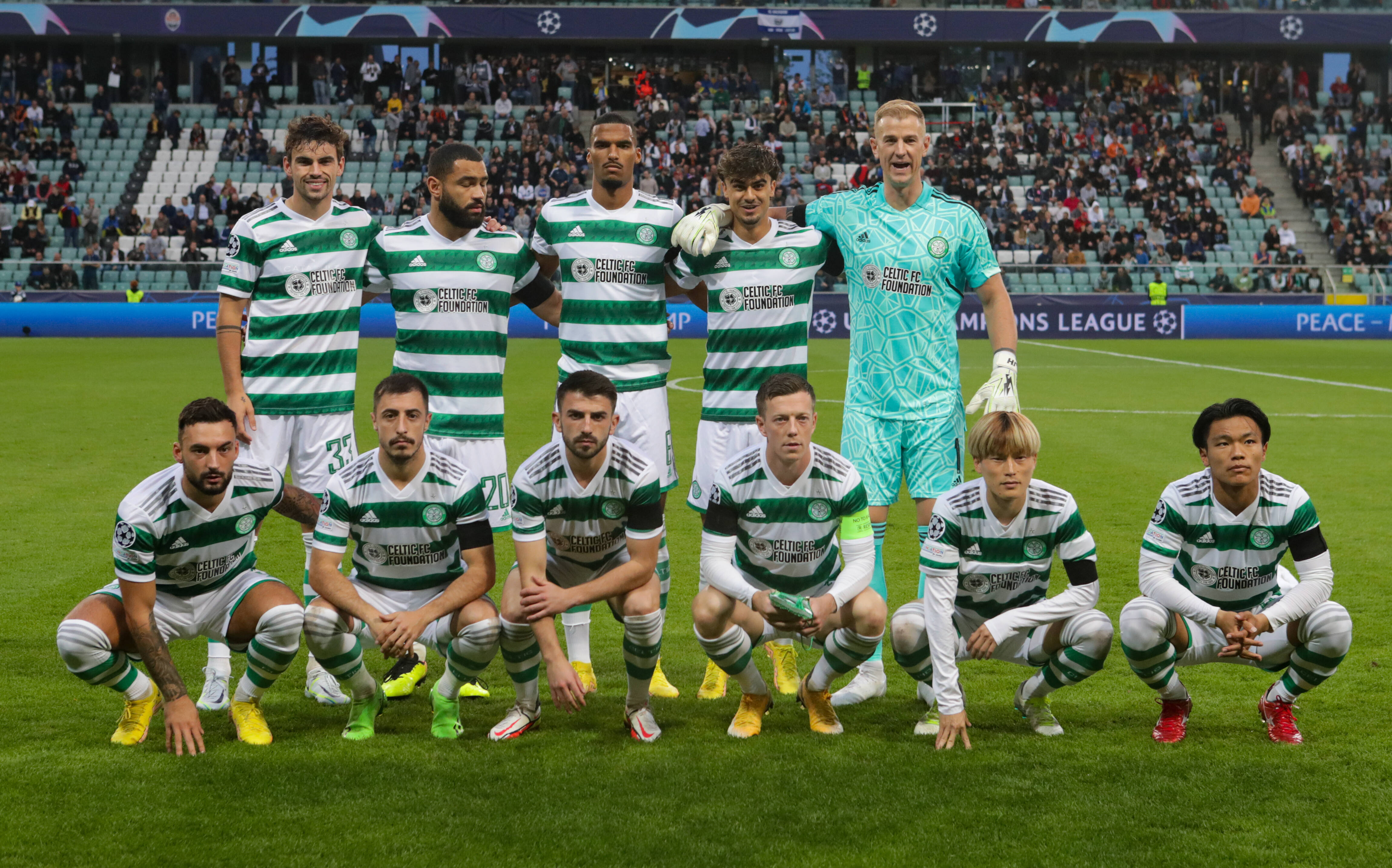 Greg Taylor: "I think all of us are trying to improve, and playing at the top level is going to accelerate that process. You are up against the elite teams and are playing in the best club competition. We know we need to be right at it every game."
Q: You received a Scotland call-up this week. With Andy Robertson being injured, do you see this camp as a real chance to get some game time?
Greg Taylor: "We have a big game on Sunday first, so all our focus is on that. I have touched on before how if you are playing well for your club, then international recognition takes care of itself. We will focus on Sunday and then look at international football after that."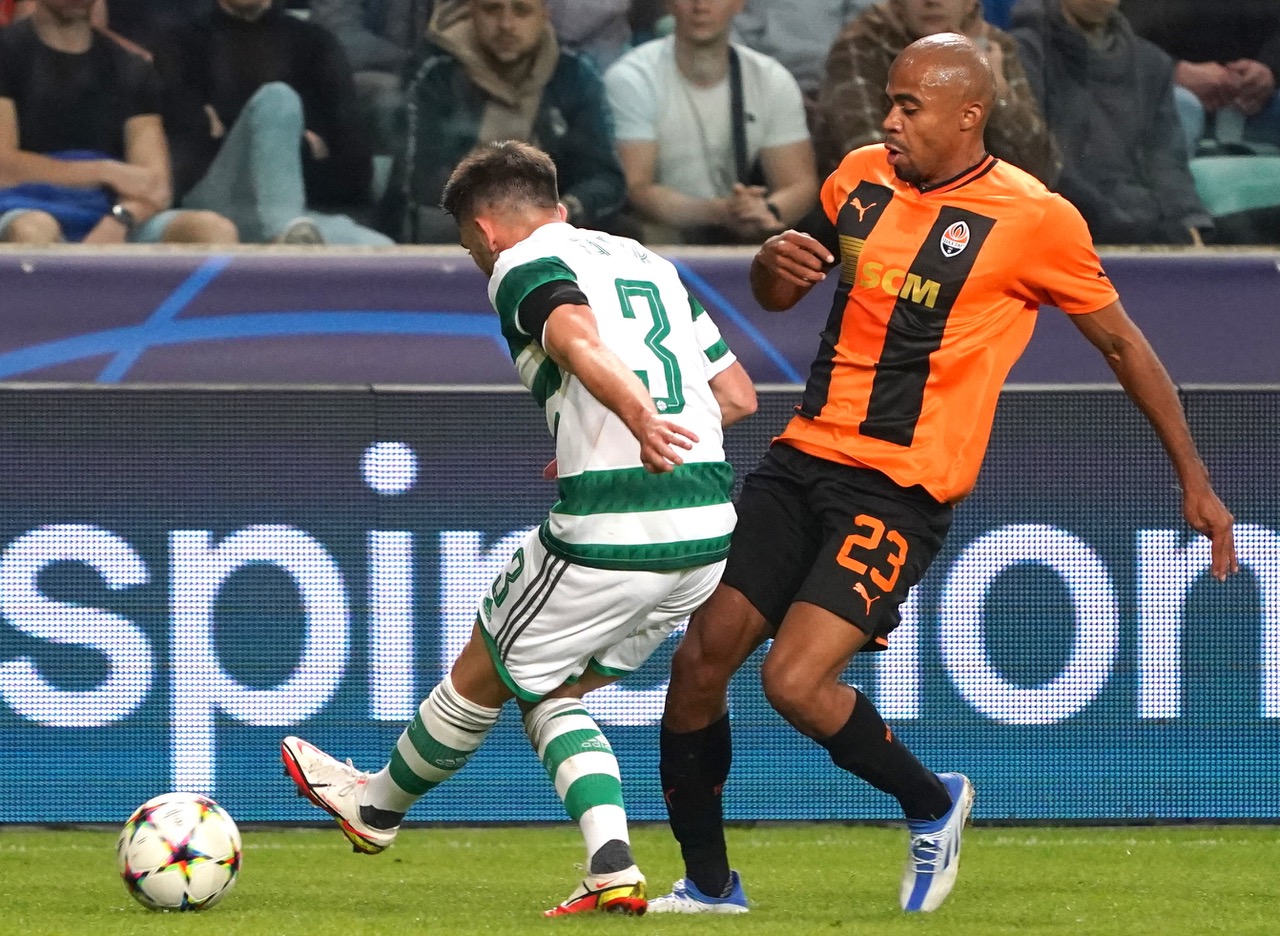 Q: Do you feel that with these Champions League games, your confidence is rising after these last few weeks?
Greg Taylor: "I think as a team, we are in a good place. Domestically we are very strong, and in terms of Europe, the performances have been there. I think with the next four games we have in the Champions League, our aim is to turn those performances into results."
Q: You might not have got the win you wanted the other night, but does the performance give you the confidence you can get out of the group and claim one of the two top places?
Greg Taylor: "We had a strong performance, as I touched on. We know it is a really hard level, but it is a level this club and team should want to compete on. We are aiming to do that."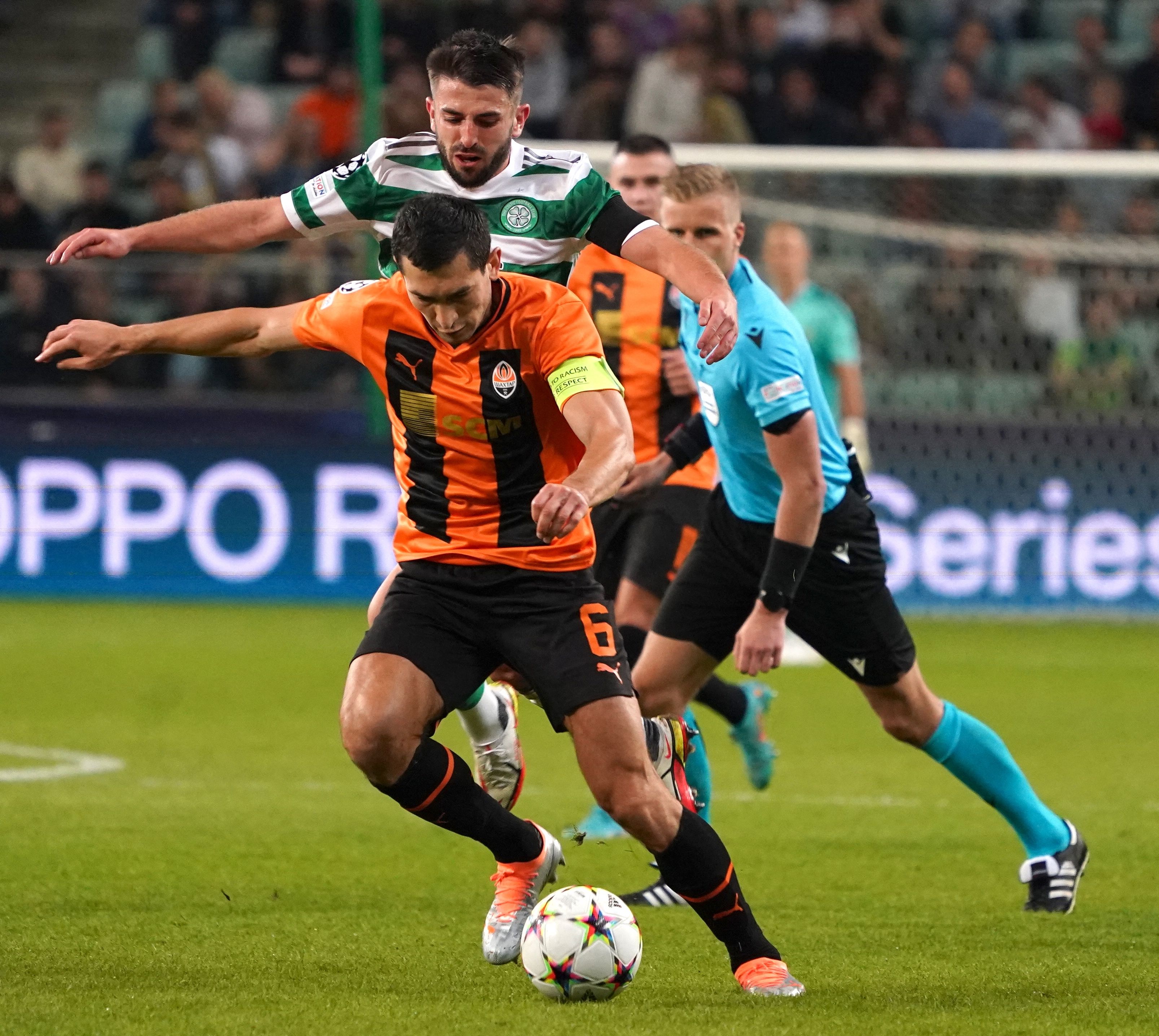 Q: On an international level, am I right in saying it has been a few years since your last cap?
Greg Taylor: "No, I played in the last match vs Armenia, but I will forgive you!"
Q: Do you feel with Andy Robertson out now, you have a real chance to play?
Greg Taylor: "Andy is obviously a top player who is performing at the highest level with Liverpool. He is also a top captain. It is obviously difficult for me to get opportunities, but if the manager decides I am playing, then it will be a massive honour, as has been the other seven times."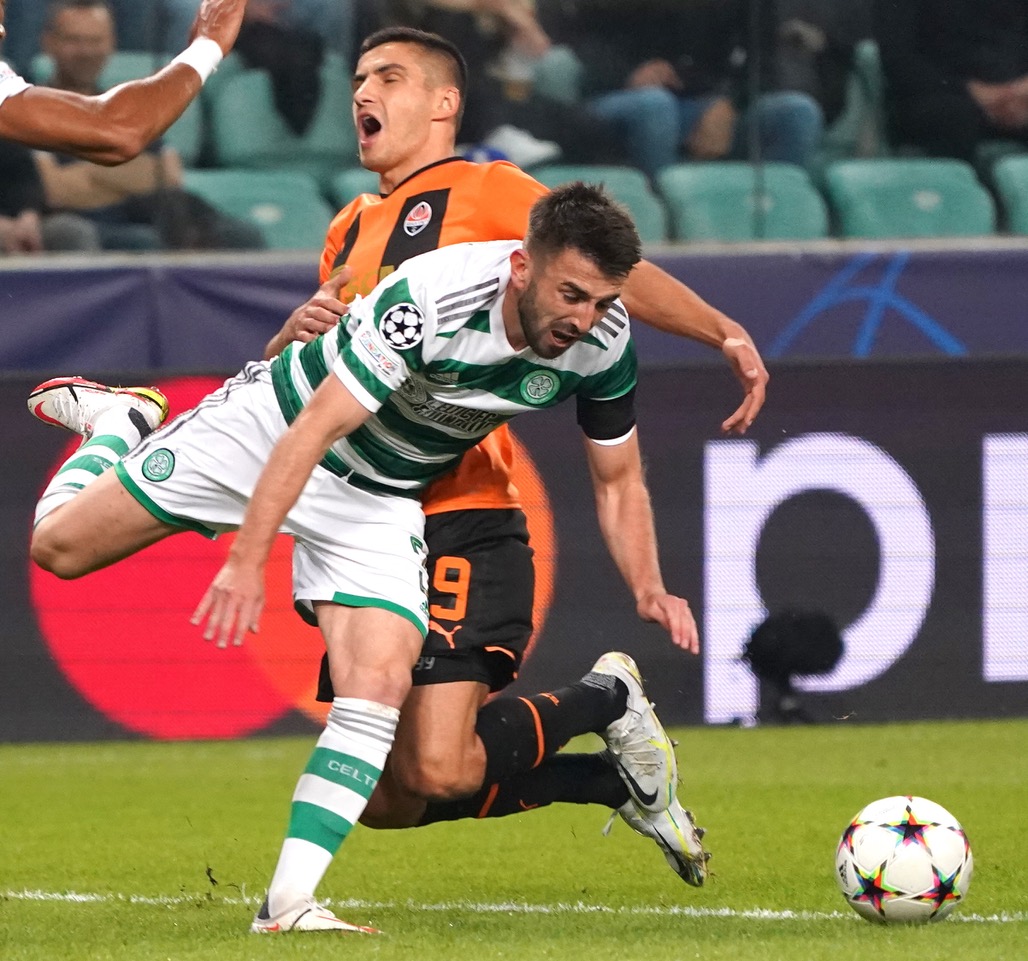 Q: Just touching on the last two games against Real Madrid and Shakhtar Donetsk. What has been the biggest learning curve going into your next game?
Greg Taylor: "I think how ruthless these sides are. They did not have many chances but still managed to score. Against Madrid, we had chances, but when they had theirs, they take them. That is why it is the Champions League, it is the elite level."
Q: Looking ahead to Sunday coming on the back of a Champions League game, is it difficult to switch mentally from one competition to the other?
Greg Taylor: "I wouldn't say so. Every game is an opportunity to get better, and the manager stresses that every day. We know that at a club this size, you have to perform in every game, and it doesn't matter if it is Champions League, Cup, or League, there is no chance that you can't and won't put one hundred per cent into every game."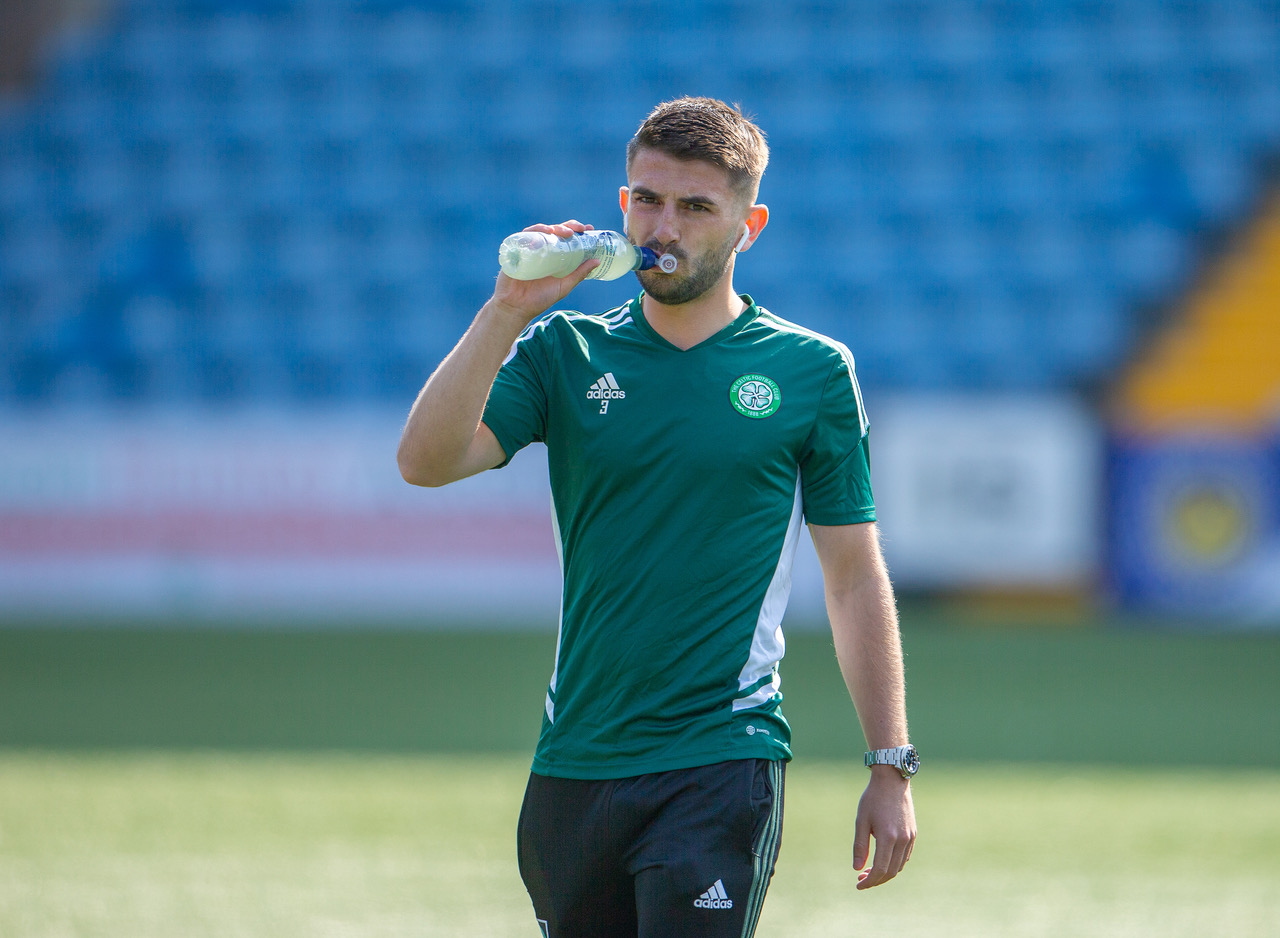 Q: You are creating chances in Europe and scoring goals for fun domestically. Is it just a case of keep doing what you're doing, and the goals will come at that level too?
Greg Taylor: "Yeah, definitely. The chances we have are fine lines as we are not missing tap-ins. We are creating good chances, but equally, it is not by much. We have a strong squad, all competing to get the opportunities when they are in these positions to take them."
Q: You have had a brilliant start to the domestic season. How important is it to maintain that and take that positivity into the international break?
Greg Taylor: "The reason we are getting to compete at the Champions League level is because of how strong our form was last year. We know it is so important. We are just six games in, and there is a lot of football to be played, but all our focus is on St Mirren and trying to make sure that we put in a strong performance and earn a seventh win."
Q: Does it show how far this team has come under Ange Postecoglou that some Celtic fans and players were frustrated with a draw away in the Champions League?
Greg Taylor: "We are aiming to improve the whole time since the manager has come in. I think we have done that. We know there is much more improvement still to come. For a club this size, I think it's important that we do compete at the top level, it is where we want to belong, and it is where we do belong. We are eager to show that within the next four group games and get the results to match the performances."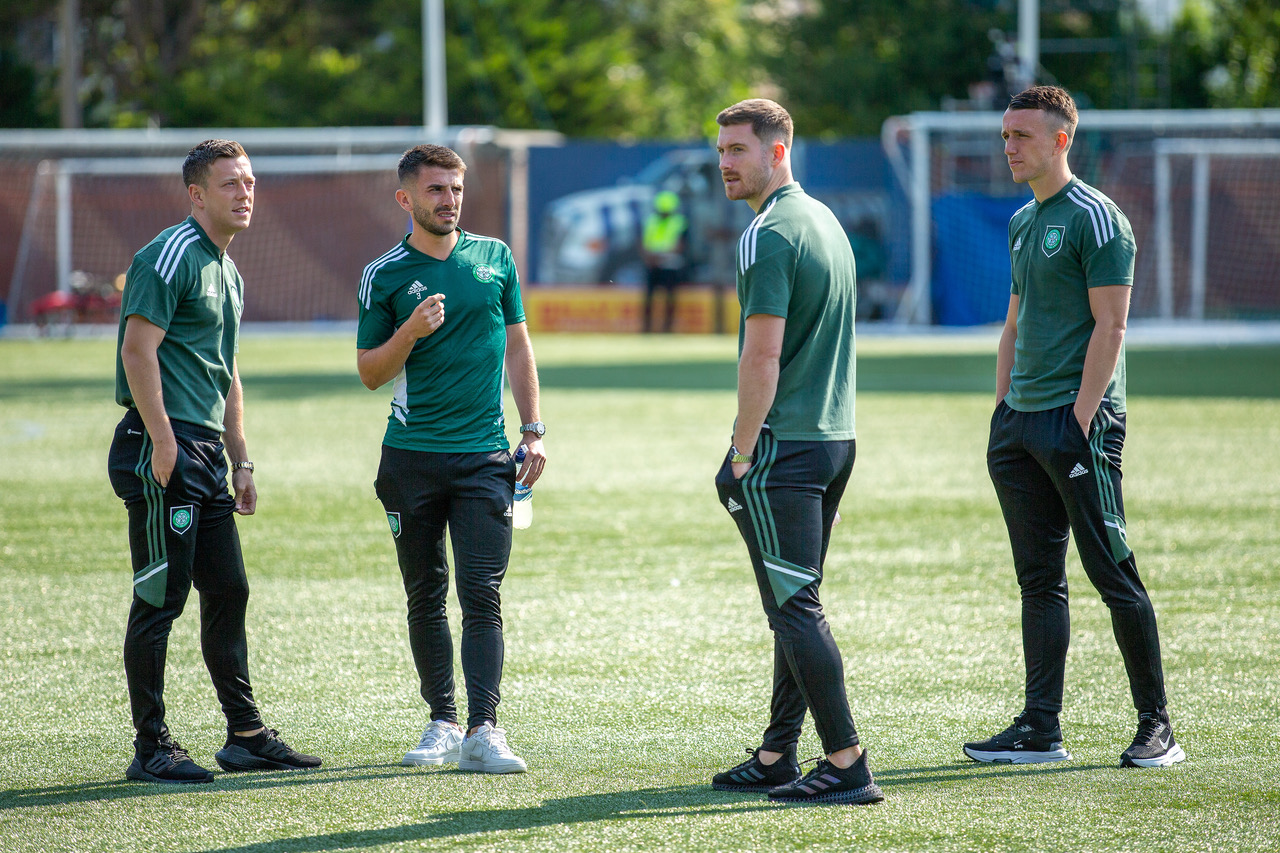 Q: Is the time after the international break a good period to try and string some results together domestically and in the Champions League before the World Cup starts?
Greg Taylor: "Unfortunately, Scotland will not be there, but there are a lot of boys who will be eager to try and make their squads. If you are doing it for your club, then international recognition will take care of itself. Hopefully, the boys' focus will be on that."
Q: Do you think that is important that Celtic finish before the international break as strong as possible with seven league wins out of seven?
Greg Taylor: "All our focus now is on Sunday. We know it is an important game, and it will be a difficult one away at St Mirren. We want to finish strongly before going into the international break and when we come back from that, continue our strong form."
Q: You could have taken all three points on Wednesday. Do you think Celtic will look back on that and say they could have been more ruthless, and is that something they could work on?
Greg Taylor: "I think we have got four opportunities to show that we do belong and we aim to put on the same performance levels and better as we are always trying to improve. We have four more games to do that. There is not a lot of point in looking back, and unless it is to improve, then there is not much help or use in doing that."