ROD STEWART, like every other Celtic supporter today, has been having his say on what happened at Celtic Park last night as the Scottish Champions, and he believes that Neil Lennon made a huge mistake in his team selection.
"Playing McGregor at left-back was a mistake I believe," Rod said and very few, if any supporters would disagree with him on that assessment.
"It's very unusual for us not to have a great night at Celtic Park, but I think the reason was we took it took lightly. We thought we were going to win," Rod told Jim White on TalkSport.
"I don't understand why we didn't have Christopher Jullien, a £7million player we've bought, and Boli Bolingoli, a £3million player, playing. Neither of them are playing – I don't understand it!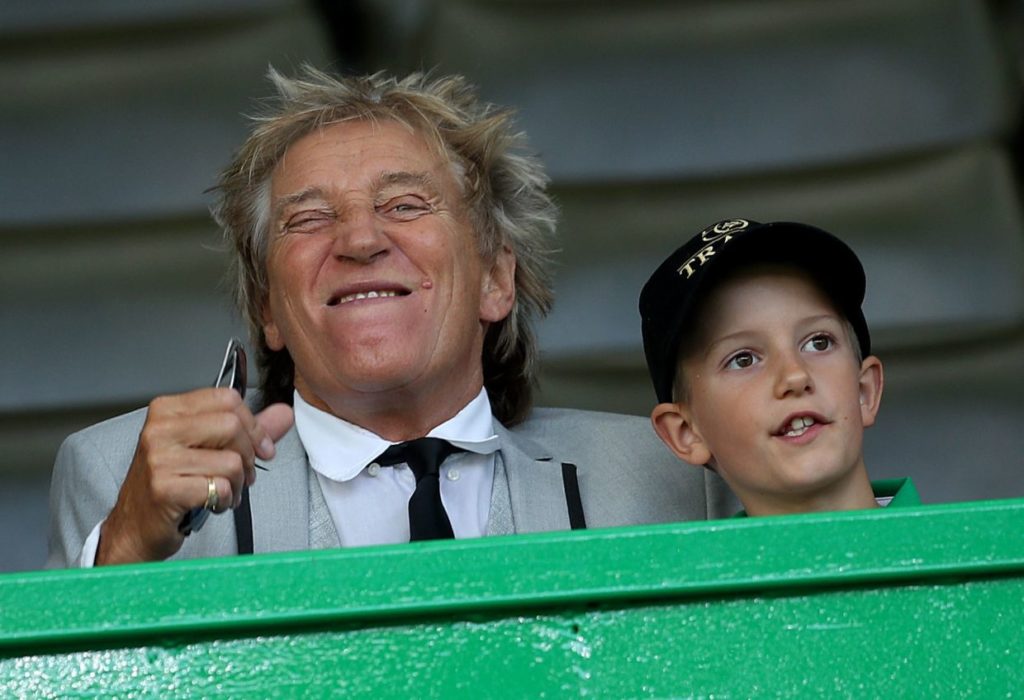 "It's just one of those days and we have to move on. We go into the Europa league now and let's go for nine in a row.
"Celtic are never going to win the Champions League, we know that. It's just income for us, and we blew £30million last night by not qualifying," the rock star said.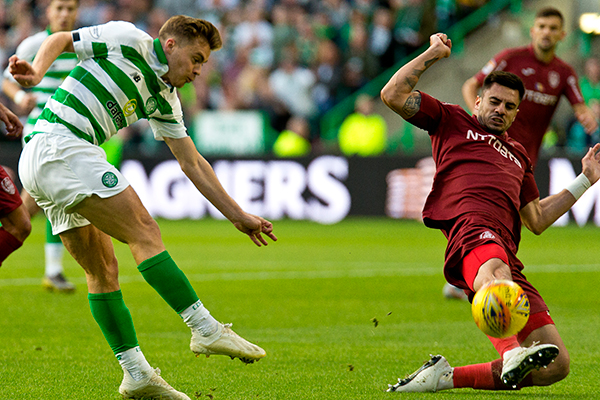 "They won't win it again unless we can get into the English league somehow, earn the sort of money Sky can pay, afford the sort of players Arsenal and Tottenham and all the others can buy.
"Us spending £7m is a big deal – how are we ever going to win the Champions League playing £7m for a player?
"We haven't got the players and we can't afford the players. It's a small county and I'm going to cry!"
Also on The Celtic Star…
'It's a very bitter pill to swallow,' says Ryan Christie, 'everyone is absolutely devastated'…see HERE.
'Having to sell to compete? We sold, and we did not compete!' David Potter…see HERE.
'It's Suicidal, the goals we gave away' says Lennon, 'we have only ourselves to blame'…see HERE.
Trending? #lawwellout – these Celtic fans have had enough of Peter Lawwell…see HERE.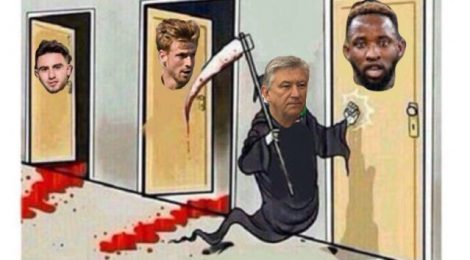 'I'm sorry,' Scott Brown admits mistake after liking post 'slagging' Neil Lennon and takes blame for not performing against Cluj…see HERE.
Sandman's Definitive Ratings – Celtic v Dracula's XI, no Zadok The Priest…see HERE.
Celtic 3 Cluj 4 – Accident Waiting all Summer to Happen…see HERE.