NEIL LENNON gave his players a warning before they played Rennes on Thursday night. Don't dare use the absence of talisman Odsonne Edouard as an excuse for not winning this game. The warning was heeded with some style it has to be said, and with the added bonus of Lewis Morgan letting everyone know that he's got something to offer after all. Not too many of us, if we're being honest with ourselves, believed that before his performance against Rennes.
It all added up to a very satisfied Celtic manager who spoke to the media yesterday.
"We felt really comfortable with the front six, and obviously with the way the back guys and Fraser Forster have been playing, I think we are very exciting to watch at times.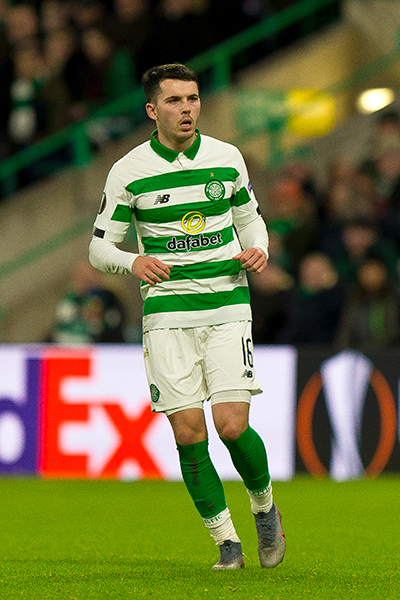 "We have great pace and Lewis adds to that as well. We told them before the Rennes game about performing without Odsonne — 'We can't use that as an excuse, lads'," Lenny said to the Media as reported by Scottish Sun.
"Listen, we all know how important he is. But if we do lose him for a game, two others can come in and we can still win the game.
"I didn't want to be going to the press saying 'We didn't win tonight because we don't have Odsonne'. That's not the way it works — and, to be fair, they answered all the questions and challenges we threw down on Thursday night."
Morgan coped admirably with his centre stage role against Rennes after spending much of the season on the bench, getting the occasional start early on in the campaign but being usually an unused sub as the season has gone on. He was certainly ready and prepared for the limelight against Rennes.
"You have to be ready when called upon. Lewis has played in fits and starts, but he's always kept himself available and ready to play.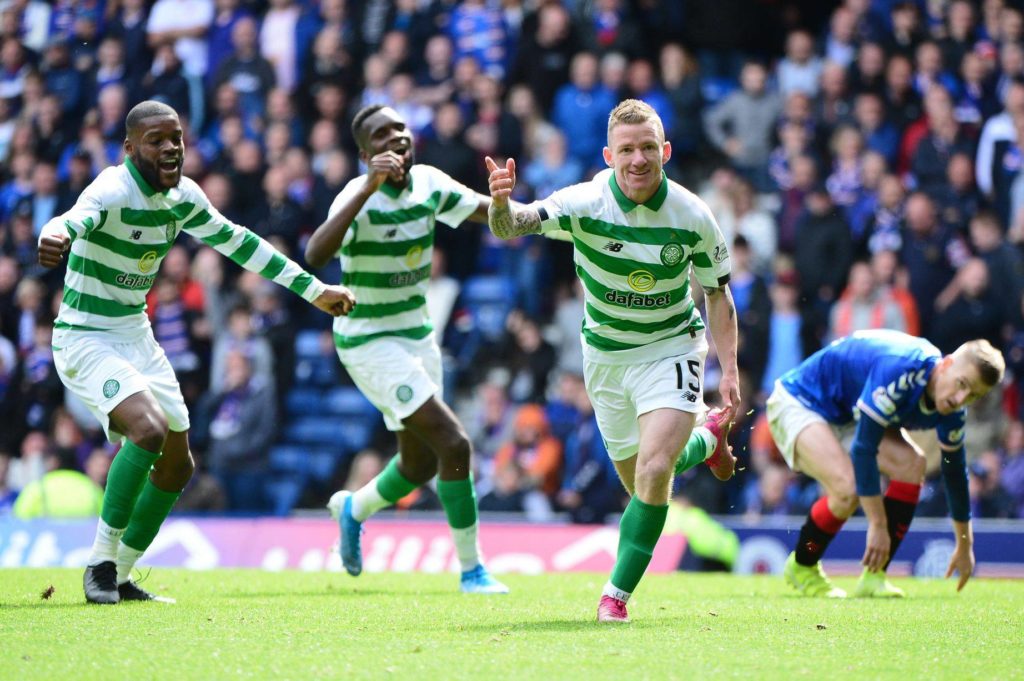 "Jonny Hayes is very similar, Scott Sinclair's the same, great professionals in what they do in training every day to keep themselves right.
"I was pleased with Bitton, too, when he came on. It was good to get him some game time. And Mikey Johnston, he's a great talent and we want to nurture that and look after him. You see in flashes what a player he could be," the Celtic manager said.
The striking position looks like being a priority for the January transfer window as Lennon considers his options with all three strikers having had to cope with injuries this season.
"Well, we've got Griffiths there and hopefully he won't be a million miles away. Again, we're softly-softly with him at the minute.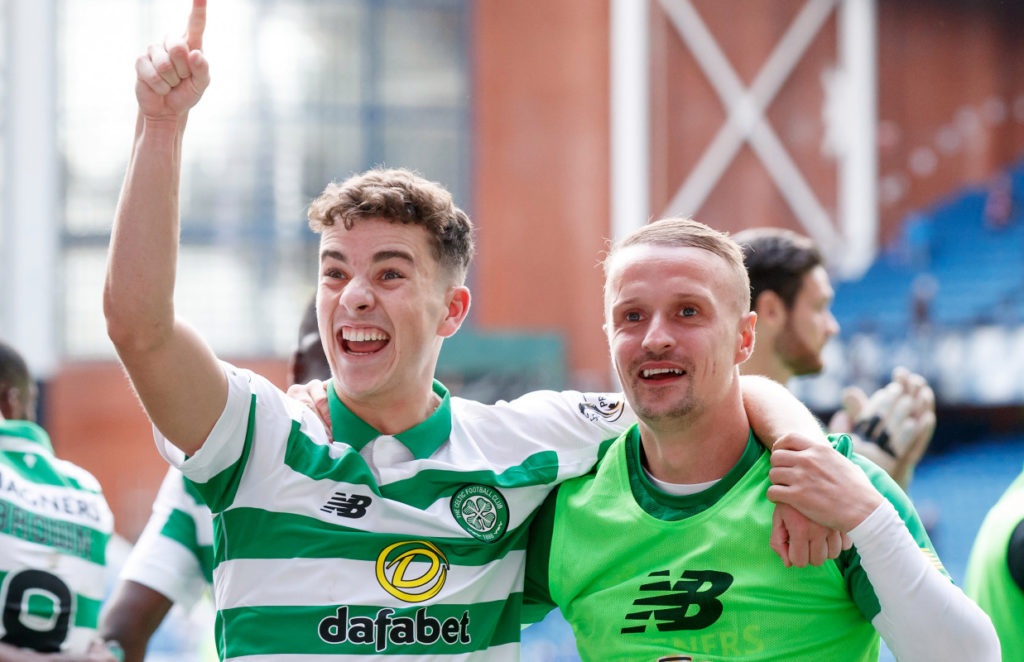 "Bayo is not a million miles away from returning to training. But, yeah, it's something we'll look at in January. It's an area we may need to bolster, but we'll see."
The two Scottish teams results in Europe this season has seen a jump in the co-efficient and also an increase in respect for our game. With England having teams like Manchester United and Arsenal in the Europa League this season it is worth noting that only Seville have a better Europa League record than Celtic this season, and remember our group was regarded as being tough one when it was drawn.
"I think it's really burst open for us, and a lot of people are talking about what both teams are doing in Europe in glowing terms — and it pleases me," Lenny said.
"However, I have only one team to look after. It was important that we made a fist of things in Europe. We've done that so far.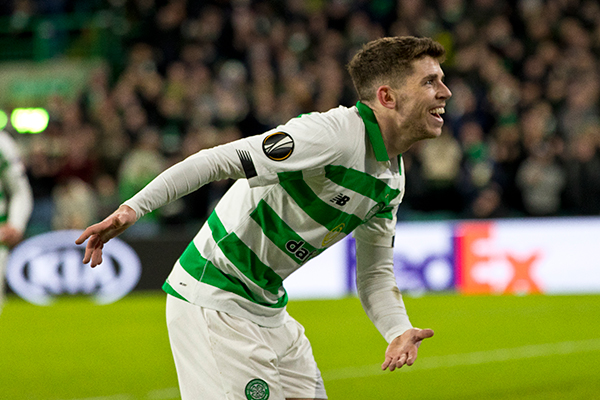 "The last 32, I think, we'll see what the draw brings. But it's not beyond us to accomplish that and make inroads in the competition. It's huge for us to do well in Europe. It's important to have a good home reputation. We've got a 100 percent home record in the group and that to me is very important.
"And it's also showing now that they can perform away from home under pressure.
"I think European football for this club is essential and you can see the reaction of the fans after we won in Rome, the gravitas it gives the club and the pride it gives everyone.
"It's in the club's history and it's important we carry that on in the present for the future."
Celtic will make their way to the Highlands today for the early kick-off against Ross County in Dingwall tomorrow lunchtime. This game is perhaps even more important that the Rennes match and three points are absolutely essential.
ALSO ON THE CELTIC STAR…
Ex-Celt in Arsenal Hotseat as Brendan Refuses to Rule Out Move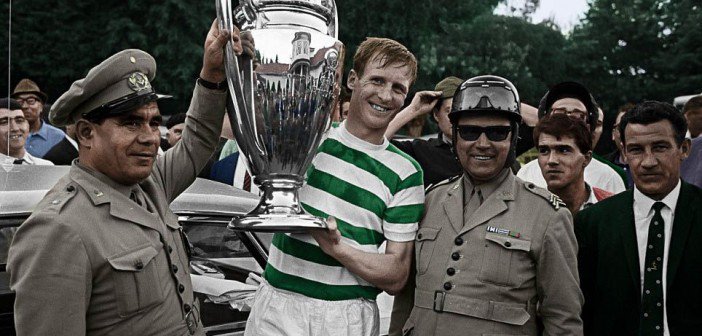 After this week's events in Rotterdam, the deeper significance of Celtic's 1967 European Cup win.
Hillsborough, The Families – 'They have persevered with the utmost integrity and in a way that shames all who have let them down,' Kenny Dalglish