Michael Nicholson has experienced his first major blow as the Celtic CEO, a job that has been plain sailing so far since he replaced the stop-gap Dominic McKay who was sandwiched in between the current CEO getting appointed and the now Celtic chairman Peter Lawwell leaving the position after a decade and a half running the club, essentially for the largest shareholder, Dermot Desmond, who was not included in the statement on the club's official website this morning confirming that Ange Postecoglou has left the club to take the job at Tottenham Hotspur.
Both Michael Nicholson and Peter Lawwell did comment in the official Celtic statement, although this is very much business pleasantries and what they really think will be kept private and behind closed doors. It is clear that Dermot Desmond is not a happy chappie at the way this has all played out, but what is the point in washing dirty linen in public? It's not the way that Celtic do things.
The Celtic support seems to have accepted this departure slightly better and there is plenty of appreciation for Ange for the job that he has done. The chance to manage in the highest profile and richest league in the World at one of their top six clubs and on a four year deal too isn't something that Postecoglou could really turn down and he will now fulfil a lifetime ambition – thanks to his time at Celtic.
Ange Postecoglou was brilliant for Celtic and it looks like Celtic were just as good for the new Tottenham manager and the vast majority of Celtic will wish him well but will of course be focused on who the next Celtic manager will be.
And the Celtic board seem to have learnt their lesson after the departure of Brendan Rodgers and the subsequent appointment of Neil Lennon. The need for an elite coach is the priority and will be what every Celtic fan expects. Given that the Board were close to appointing Eddie Howe – who has done a great job at Newcastle United – and eventually gave the job to Ange Postecoglou – then we can surely have faith in them making the correct call once again?
Meanwhile here's what the Celtic CEO and Chairman had to say about Ange Postecoglou in the club's official statement announcing his departure.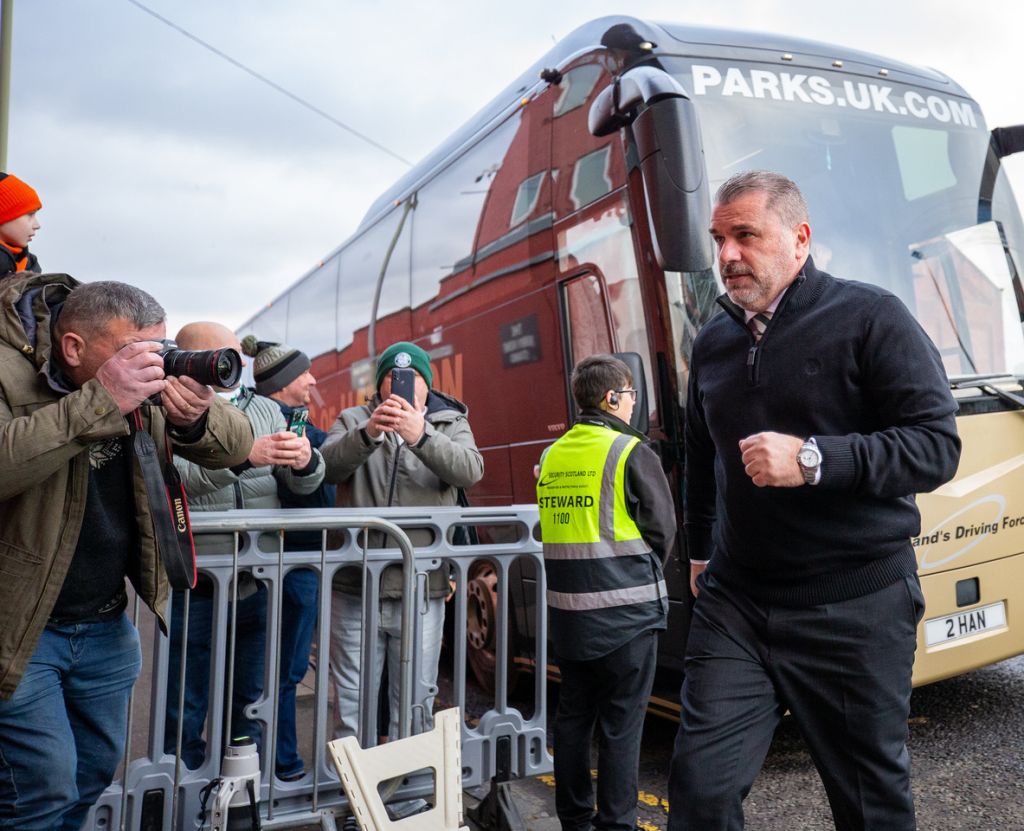 "It has been a pleasure working with Ange, a great football manager and a good man. He has served the Club with such energy and determination and delivered a phenomenal level of success," Michael Nicholson stated.
"I would like to thank him for all he has given us and I wish Ange and his family the very best for the future in everything they do.
"Of course, we wanted Ange to stay with us at Celtic and while there is real disappointment that we are losing him, he has decided he wants to look at a new challenge, which we respect.
"As Treble-winning champions, the Club looks ahead with confidence to the future, with many exciting opportunities ahead. The Club appreciates the tremendous support from Celtic fans this season and we will continue to build from this position of unity and strength."
Peter Lawwell, who was instrumental in appointing the Australian as Celtic manager in June 2021, had this to say about Ange Postecoglou. "Against any measure, Ange has delivered a fantastic level of success to Celtic and we thank him for his brilliant contribution to the Club during the past two years.
"We were delighted to bring Ange to Celtic. He is a special manager who has had success wherever he has been and someone who brought to the club attacking, stylish and winning football in the best traditions of Celtic," Peter Lawwell stated.
"Of course, we are disappointed that Ange has decided to leave the Club, and we did all we could to keep him with us well into the future, but he wanted to take this new opportunity and we wish Ange well in this and everything else he does.
"Now our focus is very much on ensuring we move forward positively and do all we can to ensure that we maintain our dominant position in Scottish football and also prepare for the exciting European challenges which lie ahead."
Thanks and good luck, Ange ✊#CelticFC🍀 pic.twitter.com/gXMI4C1HkW

— Celtic Football Club (@CelticFC) June 6, 2023