RYAN KENT is still a little punch drunk after scoring against Champions Celtic at the end of March before watching the PFA Scotland Player of the Year James Forrest make sure that the Liverpool loanee's effort was nothing more than a consolation strike.
Kent's response was to throw a punch at Celtic captain Scott Brown which was missed by referee Bobby Madden – the photographs of him looking straight at the incident must have been photoshopped or something – but the Compliance Officer Clare Whyte spotted it and Kent was duly cited.
Unbelievably the Rangers decided to contest the charge claiming that Kent's action was not actually a punch. A dodgy claim from a dodgy club who aren't actually Rangers.
"I think we've probably put a seed of doubt in Celtic's mind already when we beat them in that game at Ibrox," Kent told the media yesterday, as reported in Scottish Sun.
"The style with which we went about it was important, too, because we dominated them for the whole game.
"At Parkhead, we were under the cosh in the first half due to going a man down.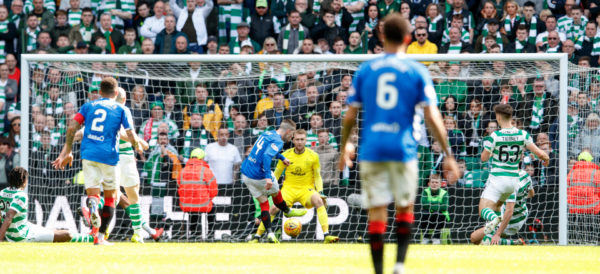 "But in the second half we were much the better team with only ten men and we were unfortunate to concede a late goal.
"Everyone is aware of Rangers' capabilities and what we can do.
"It would be nice to sign off with another goal against Celtic. I'll keep trying to improve that side of my game. It would be good to finish on a high against them. We've had a good season without winning silverware.
"We've been inconsistent at times and that's probably why we've fallen short, but getting a result against the Champions this weekend would top it off for us.
"I really enjoyed it when we beat them last December. People had told me what the game meant to the fans after not having beaten Celtic for so long, so I took a lot of pride in being able to help the team do that.
"Of course, it's nice to be spoken about by the fans for that game, but I've always believed you are only ever as good as your last game.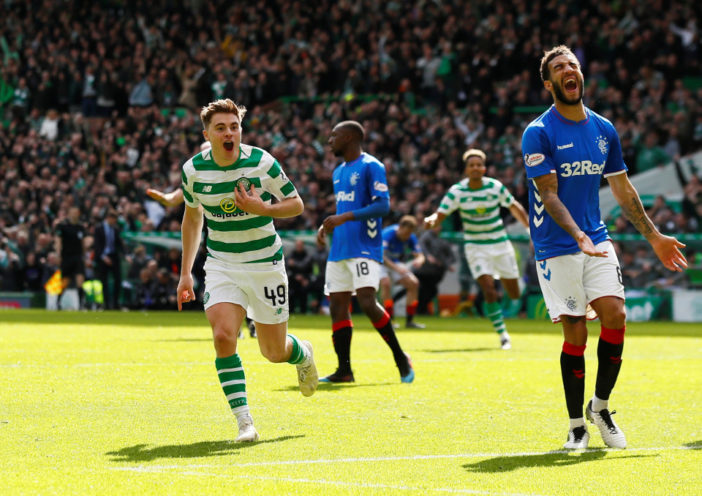 "That's how I keep trying to improve myself as a player. You can't dwell on those moments or be happy about something that happened months ago or even my most recent game.
"I've enjoyed myself at Rangers and the size of the club brings out the best in me. I didn't realise how huge a club it was."
The three Glasgow Derbies this season have been tight – 1-0, 1-0 and 2-1 score-lines with the home side coming out on top each time. It's time for an away win and a real skelping in well overdue, another 4-0 or 5-0 would be a lovely way to shut this loud mouth thug up.