THE TWO form sides in British football meet at Celtic Park tomorrow.
Celtic and Motherwell both have won all six games they have played in the league in 201, with Celtic's winning streak being even more impressive as the Champions have yet to concede in the Premiership this year.
Motherwell have to look back to season 1933/34 to the last time they won 7 victories on the bounce – something they are eager to achieve tomorrow, while Celtic of course managed this in our Invincible season in 2016-17 when we won 22 matches on the bounce.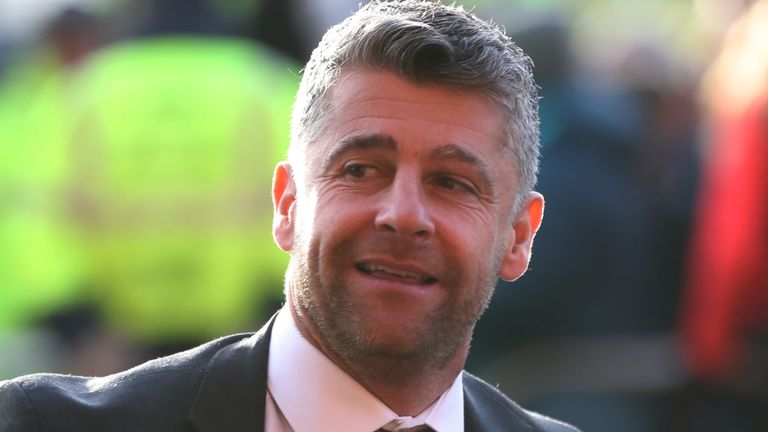 Motherwell have introduced some exciting young players into their first team and they have reaped the dividends from this and a re-focused attacking approach that was not evident in 2018. Fair play to Stephen Robinson for giving youth a chance and opting for a more offensive approach – this should all add up to a decent game tomorrow when one or both 100% records could end.
Two teenagers, Jake Hastie and David Turnbull, look like being the finds of the season at Fir Park.
For the Steelmen, it's two teenage wonders who have been grabbing the headlines for their performances in recent times. Both have been scoring goals and they each grabbed a goal in the 2-1 win over Hearts last Sunday, running into the crowd to celebrate the late winner.
Brendan Rodgers calls for "Zero Tolerance" on Sectarian Chanting
No yellow cards were issued so while Celtic will be without last week's goalscorer Scott Brown, booked by Bobby Madden – his second yellow of the game at Rugby Park – for running into the crowd.
These non "O** F***" fans who reckon we benefit from the favourable decisions alongside the Govan mob, never seem to notice things like this.
Tomorrow will be Turnbull's first chance to play at Celtic Park while Hastie played in a match at Paradise back in October 2016.
"It's been a tough week training and working to face Celtic. We will go there with no fear but we know how difficult it is going to be," Turnbull said to Motherwell FC media. Here's what Turnbull had to say as he looks forward to his first taste of Paradise…
Robinson also echoed the 'no fear' sentiment that is coming out of Fir Park ahead of tomorrow's game, where there could be one or two with tired legs after playing for an hour with 10 men in the Mestalla on Thursday night.
"They go there with a freshness and the young mentality of having no fear," Robinson told the media.
"They don't have loads of respect and I mean that in the best possible way. They just go there and try to play football. I think they can handle it, but we need to perform to the same levels."
Looking forward to this game. A Scottish team saying they'll come to Paradise and have a go is a refreshing change and should lead to us getting a decent match to enjoy.
Predictions? Celtic 3 Motherwell 1. Join in the pre-match chat on the game and loads of other Celtic related topics over on CELTIC NOISE, the new fans forum where all Celtic supporters are welcome.