Joe Hart spoke to Celtic TV ahead of the squad heading to Austria for the club's summer pre-season training camp. The first game of the pre-season takes places on Wednesday afternoon against SC Wiener Viktoria.
There was a new face among the goalkeepers last week as Celtic got a week's training at Lennoxtown under their belts before heading to Austria tomorrow. Ben Siegrist, the former Dundee United keeper, joined the club on a free transfer after his deal with the Tannadice club expired.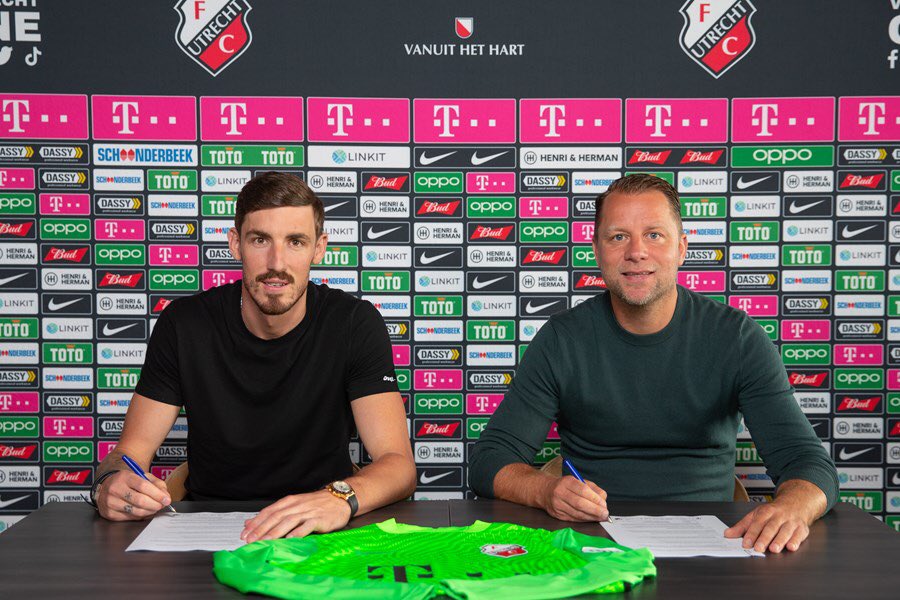 And Vasilis Barkas has gone out on a season-long loan to Dutch side Utrecht and it's unlikely he'll ever play for Celtic again.
Hart was full of optimism and enthusiasm for the new season, recognising that at 35 he won't have too many more years playing the game that he loves. He is therefore determined to enjoy every last moment of his playing days after his move to Celtic last summer re-ignited his own personal joy after several frustrating years where he was in danger of being lost to the game.
"I loved the break, it's always nice going into a holiday after a successful season. It's an opportunity to be a different person and have a different focus but we are back now and ready to go.
"For a goalkeeper, it's about getting your body ready to go and getting used to hitting the floor. It's amazing how your hands have five weeks of not being punished and you need to build them back up and re-programme the brain to get yourself in a frame of mind to get in front of the ball.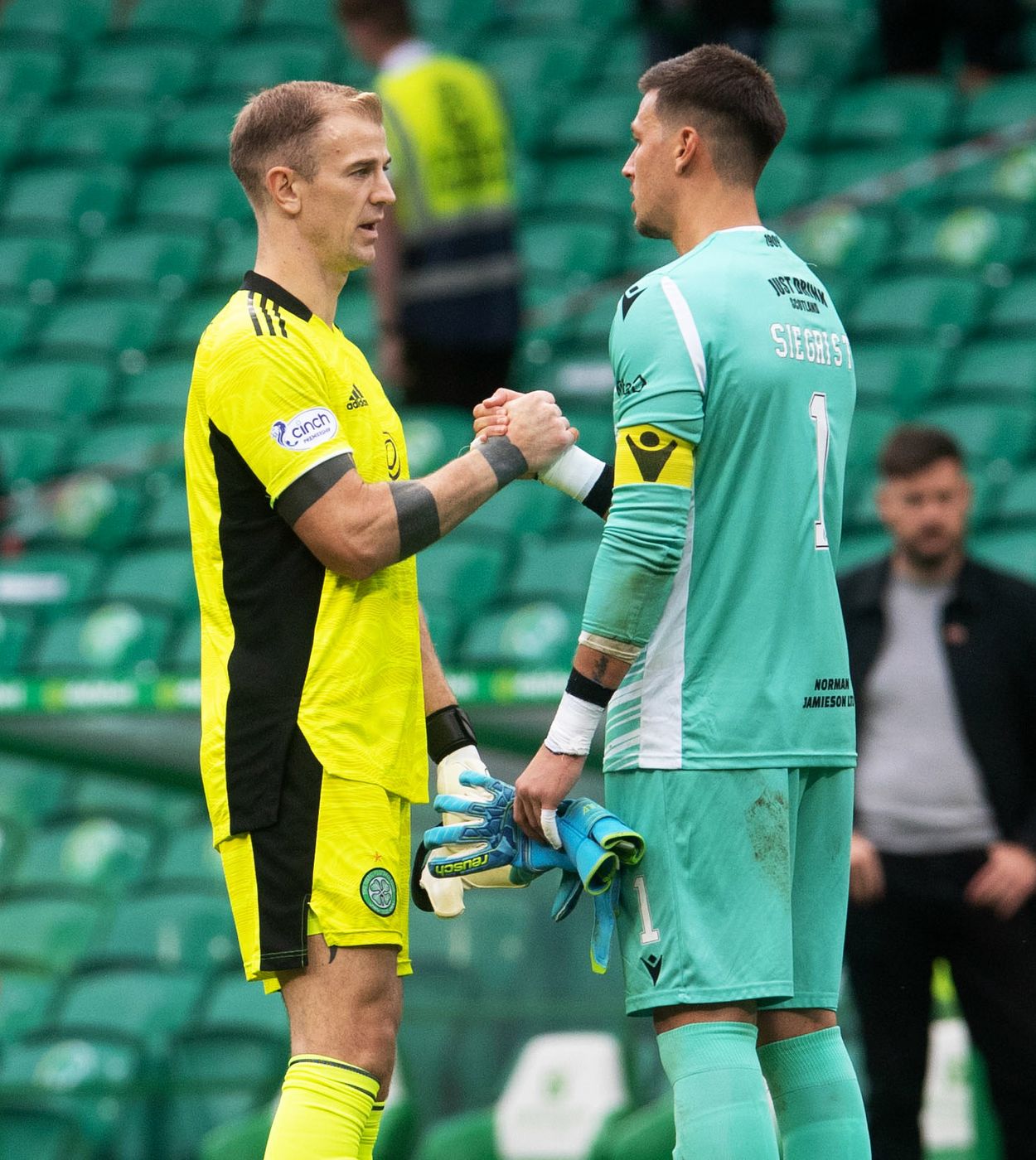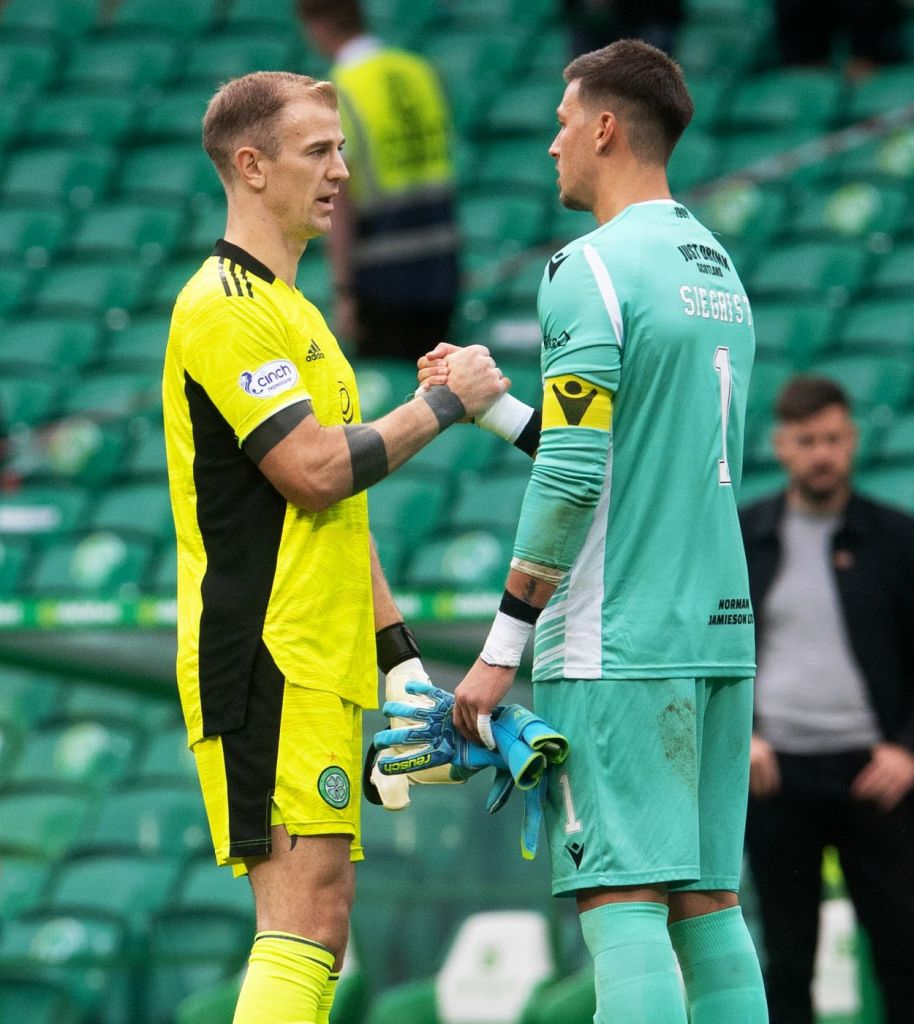 "Believe it or not, that's not a natural thing for a human but we drill it into us as goalkeepers. However, that slight percentage goes away during the summer so it's all about programming that back into your head.
"Pre-season is different for us. I'm a fit guy but I'm purpose-built to be a goalkeeper, so if you put me out running then you wouldn't see me again. We need a different sharpness, so the days of everyone running into the woods and running are gone."
🗣️ "We've got a lot of time away together to grow, to sort the habits we want as a team."

Celtic's Number 1⃣ looks ahead to pre-season

See ALL 6⃣ games live on https://t.co/yBgDKwRPEt#successneverrests pic.twitter.com/hUBq1fSg3A

— Celtic TV (@CelticTV) July 3, 2022
"The manager has his way that he wants us to play. Last year, like a lot of us, he was brand new but we bought into it very quickly and the trust grew throughout the season. We know exactly where we stand, he knows us and we know him, so hopefully that will put us in a good place.
"I don't think we can get away from the fact that the only way we had success last year was because we were united and worked so hard, and the manager made that point every single time.
"The analysis was always about how hard we worked and how we didn't give the opposition the chance to breathe.
"I'm super aware of not coming away from that and that comes with age as I know I don't have as long as I once had in this game, so I'm going to try and get every little thing I can from it.
"That comes from working hard, good team spirit and mentality, but we're going to try and have a good time while doing it."
David Potter's new book, Willie Fernie – Putting on the Style is featured in the new edition of the Celtic View which is out now and available from the Celtic Stores.  You can also pick up the Willie Fernie book there too or order direct from Celtic Star Books, link below…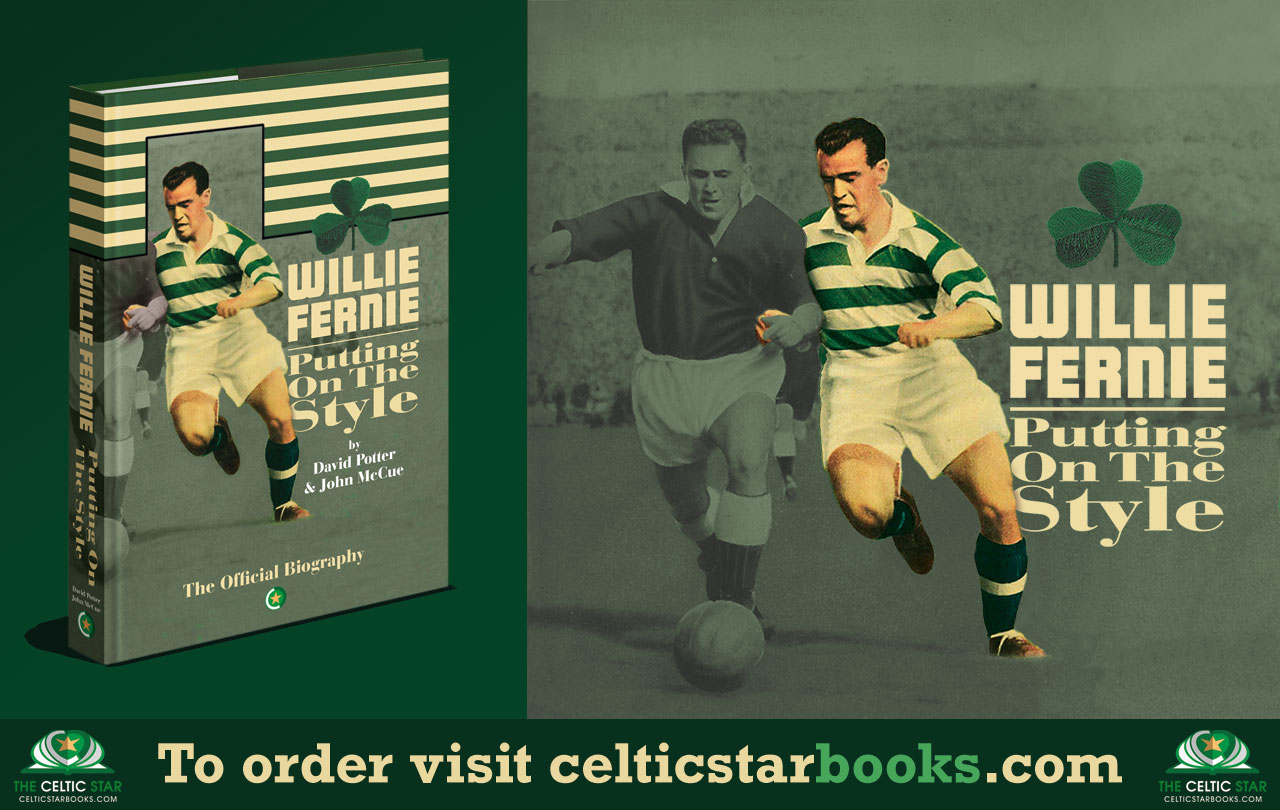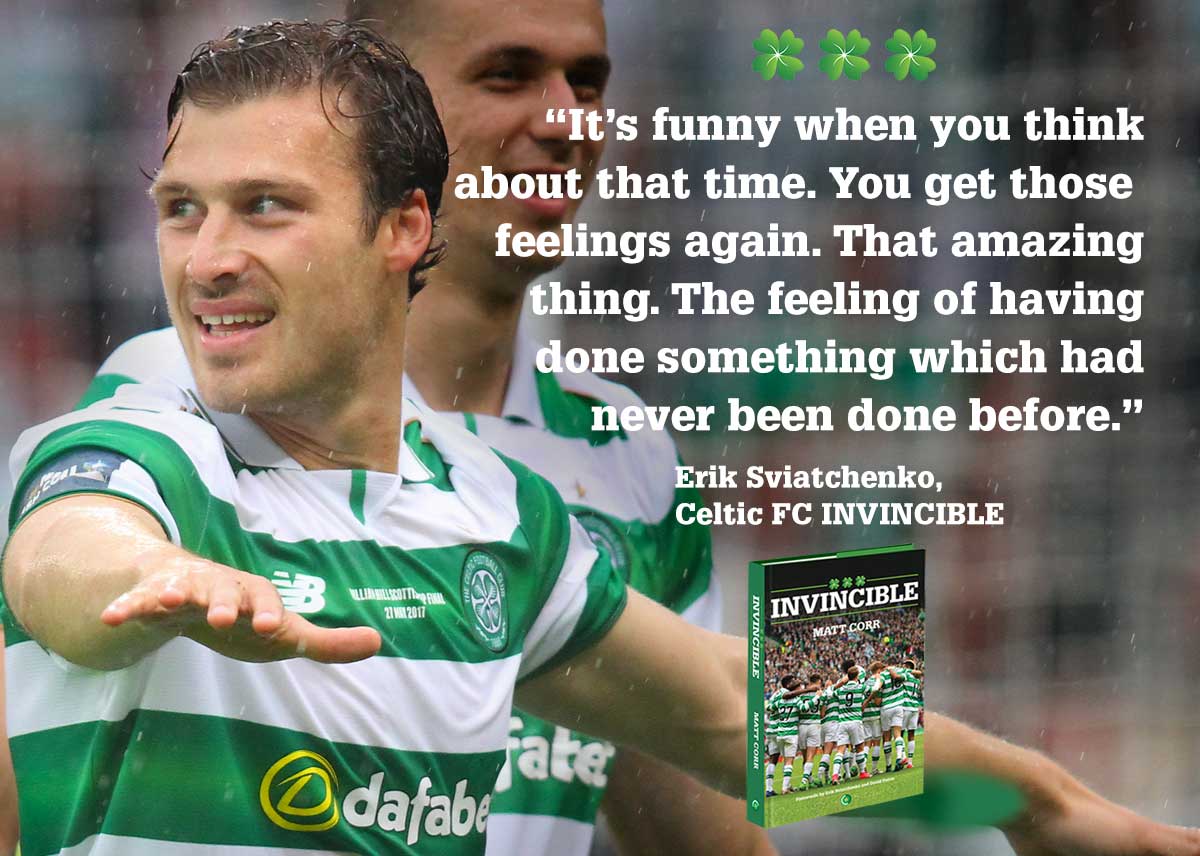 Get this Tom Rogic – Invincible t-shirt FREE when you order any book from Celtic Star Books…choose from Willie Fernie – Putting on the Style, Harry Hood – Twice as Good, Alec McNair – Celtic's Icicle and of course Invincible…