Celtic left back Greg Taylor has been discussing how much he is enjoying playing under Ange Postecoglou this season and how he has been working hard to get to grips with the style of play the manager expects from his full backs.
A player who was chronically undervalued by the majority of fans in the past, he has emerged as a vital component in the Celtic squad this season. He remains humble however regarding his own input into how this season has developed, stating he feels he has been pretty consistent but that he is still learning and trying to improve his game.
"The gaffer has been very helpful in terms of helping me adapt to a different way of playing so I have enjoyed that," Taylor said, as reported by The Herald. "I would say my performances have been pretty consistent this year and I have enjoyed trying to play the manager's way, the way he wants us to play. I have tried to learn and improve every game and I am continuing to try and do that.
"Everyone has been really complimentary. We have been on a good run domestically so the fans seem to be quite happy with us and how we are playing. The manager is big on that, he stresses that they look forward to the 90 minutes they get to see us play all week long, so it is important we do our best to send them home happy."
Looking forward to this afternoon's meeting with theRangers at Hampden Park, Taylor explained that the match will be totally different than their other encounters this season as cup games have that added edge, where it really is a 'winner takes all' scenario. He maintains that the Celtic squad isn't taking too much from past league encounters against today's opponents, which is exactly the type of mindset that is needed.
After recently having the experience of playing at Ibrox in front of only 700 Celtic fans, Taylor claims having a large amount of Hoops supporters in the stadium once more for this meeting with our city rivals will inspire the team to achieve success yet again.
"The cup games are different in that you know there are no second chances," The Celtic left-back stated. "I would not say you look forward to them more because we love playing all the games here, but certainly you know you are going to need to be on it on the day.
"We love playing in front of our fans. They will bring a brilliant atmosphere to the tie. They will be there in big numbers and we will try and get the result for them. We won at Ibrox in the league but this is a totally different game and it comes down to the 90 minutes, or indeed the 120 minutes. You can't take too much from what has gone before. Come Sunday we need to be ready, and to be fair our opponents will be the same."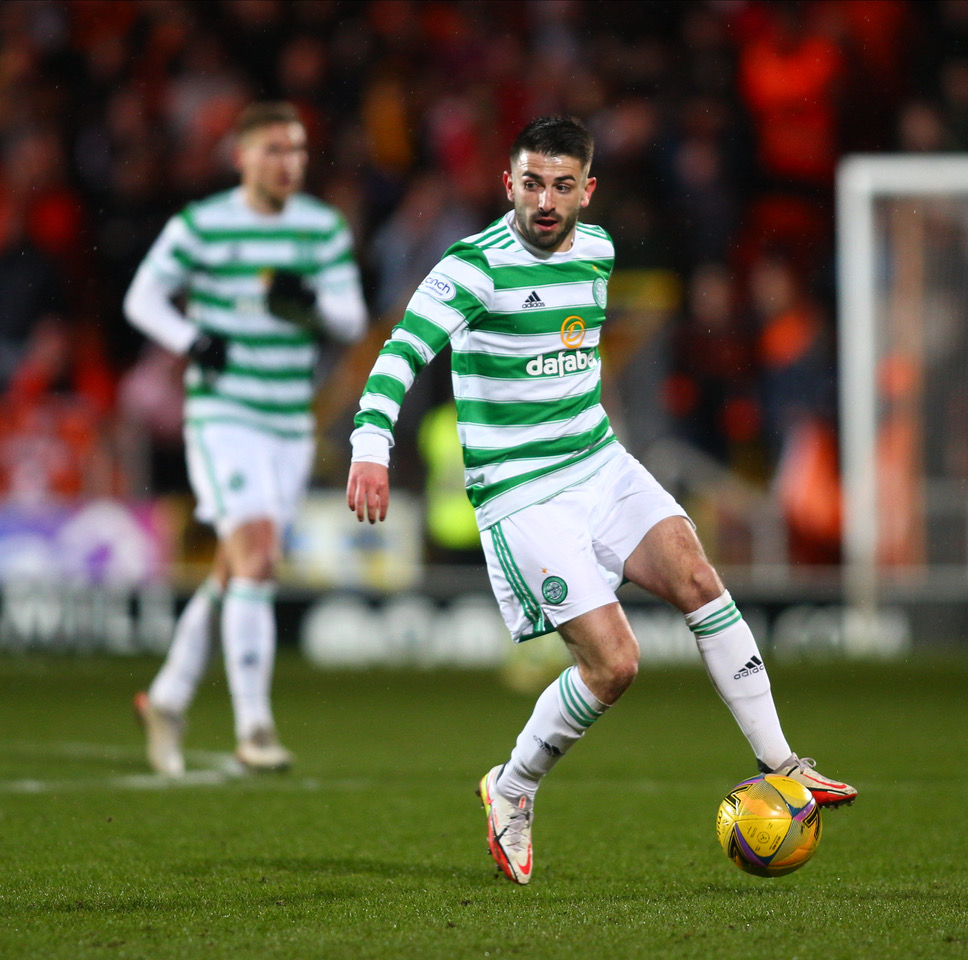 Talking about what Ange Postecoglou expects from the players, Taylor mentions that the Australian will be emphasising the opportunity that is in front of them, possibly in regards to completing a Treble that no one was predicting when the manager took over in the summer. He said: "(Ange) is very level headed and he keeps us that way as well. He does emphasise the opportunity right in front of us though. He will talk about the fact it is semi-final and about the fans turning out in their numbers hoping to see us succeed.
"We know what is at stake, we are not naive in that regard."
COYBIG
Conall McGinty