Fran Alonso remains annoyed that inconsistency caused by a lack of experience in his young Celtic squad last season cost his side a chance to return to the Champions League this season. In contrast the CELTIC FC Women manager declared himself delighted with the team's performances in the cup competitions last season, noting that note only did they win every single match and lift both trophies but they beat all the top sides in both competitions.
Over the summer an inevitable rebuild has gone on with numerous departures with a half dozen new signing – the most recent being announced earlier today with the signing of 27 year old Irish international defender Claire O'Riordan from recently promoted German side MSV Duisburg – the emphasis has been on bringing in that experience to the side.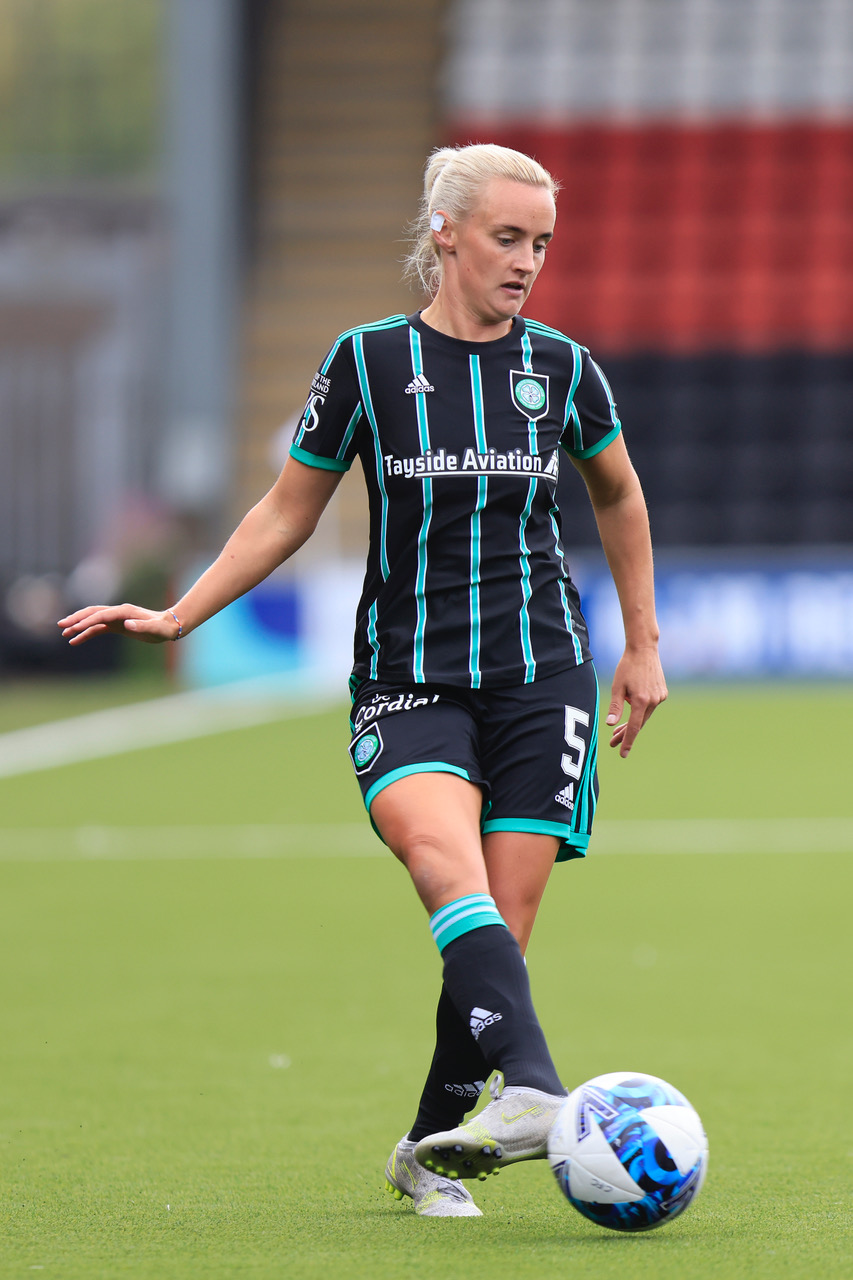 He's also had the welcome return of both Natalie Ross and Lisa Robertson to the side, the latter being outstanding as the midfield general at the weekend, overlooked perhaps because of the sparkling display from the front three of Clarissa Larisey, Jacynta and new signing (form Hibs) Amy Gallacher who has Celtic in her DNA (she's the great grand daughter of Patsy Gallacher). Those 3 grabbed 8 goals against a decent Hibs outfit who simply had no answers.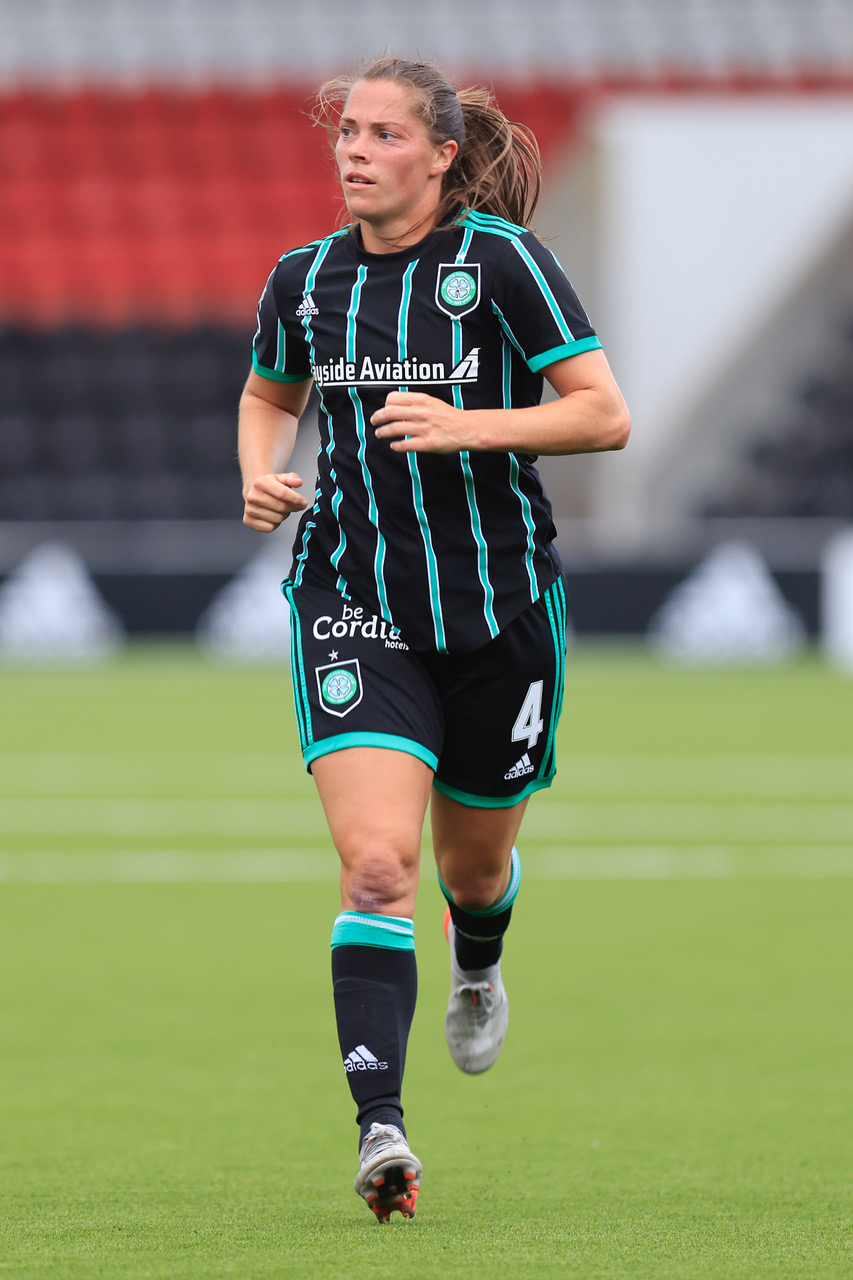 "We have made history for two years in a row and we're hurt we're not in the Champions League," Fran Alonso said at his media conference ahead of Sunday's short trip across Glasgow to Petershill Park to take on Partick Thistle, tomorrow afternoon (1pm kick-off).
"We're fighting against other good teams and it will be difficult but we will try our very best, and the more fans we get at matches the better our chance of success to get into the Champions League. We worked the squad harder this week after a performance like that against Hibs as it's important to keep the team humble as people can get over-excited," the Celtic boss stated.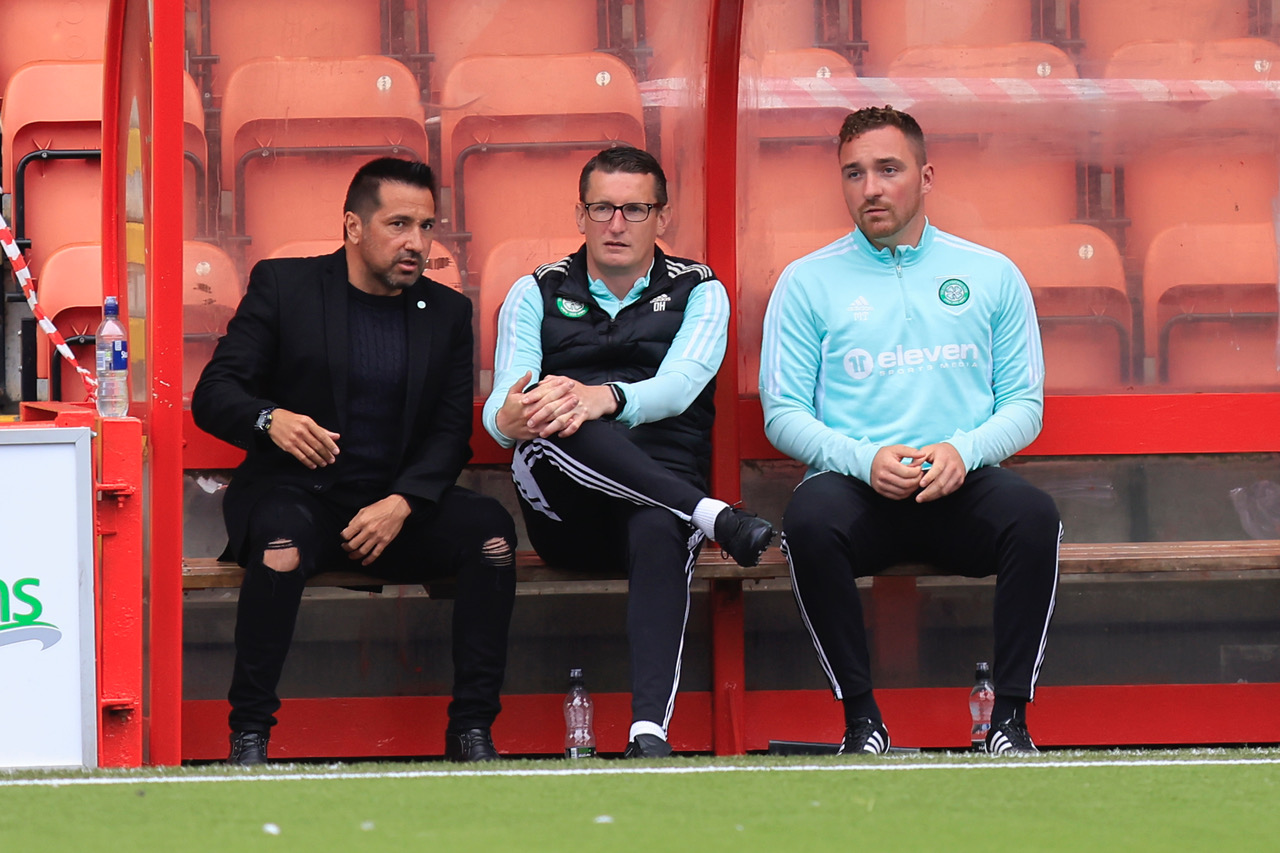 "We haven't achieved anything and we need to replicate the performance this weekend. We were outstanding against Hibs and I think it's one of the best performances we've had since I've been here, being against a team that will be fighting for everything this year.
"Now we go to a narrow pitch which is a challenge, and how we adjust is something we are working on. Come matchday it's about us and playing at our very best and hoping we will carry on that good form. Last year, we fell short in the league because of a lack of experience, but this year we have brought in more competition for every spot and the team is looking very strong."
Here's some of the interesting answers Fran gave at this week's Media Conference, with the first two coming from The Cynic and the next two from The Celtic Star…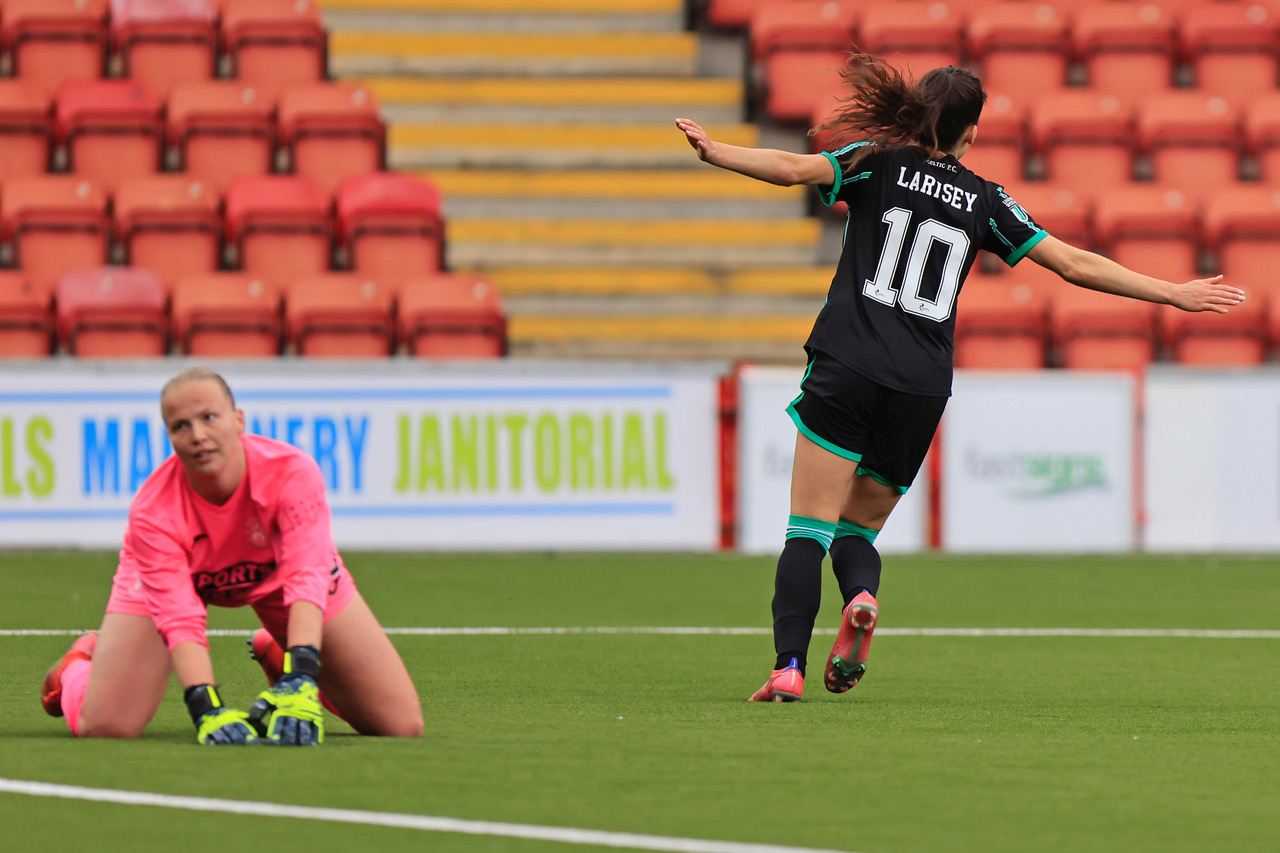 The Cynic asked Fran Alonso about replacing 40 goal Charlie Wellings… 
"That's not an easy thing to do. We never had that before, a single player scoring 40 goals in one season but we signed Charlie after she scored four goals (at Bristol City). It was hard work from her but also the staff to make the player that she was. So this year we are doing the same with two other players, one of them being Clarissa (Larisey) and so far she's doing a fantastic job as you saw at the weekend. But 40 goals is a fantastic statement and it's unfair to put that pressure on Clarissa. So far I couldn't be any more delighted with her clinical finishing in front of goal but also and especially the pressing.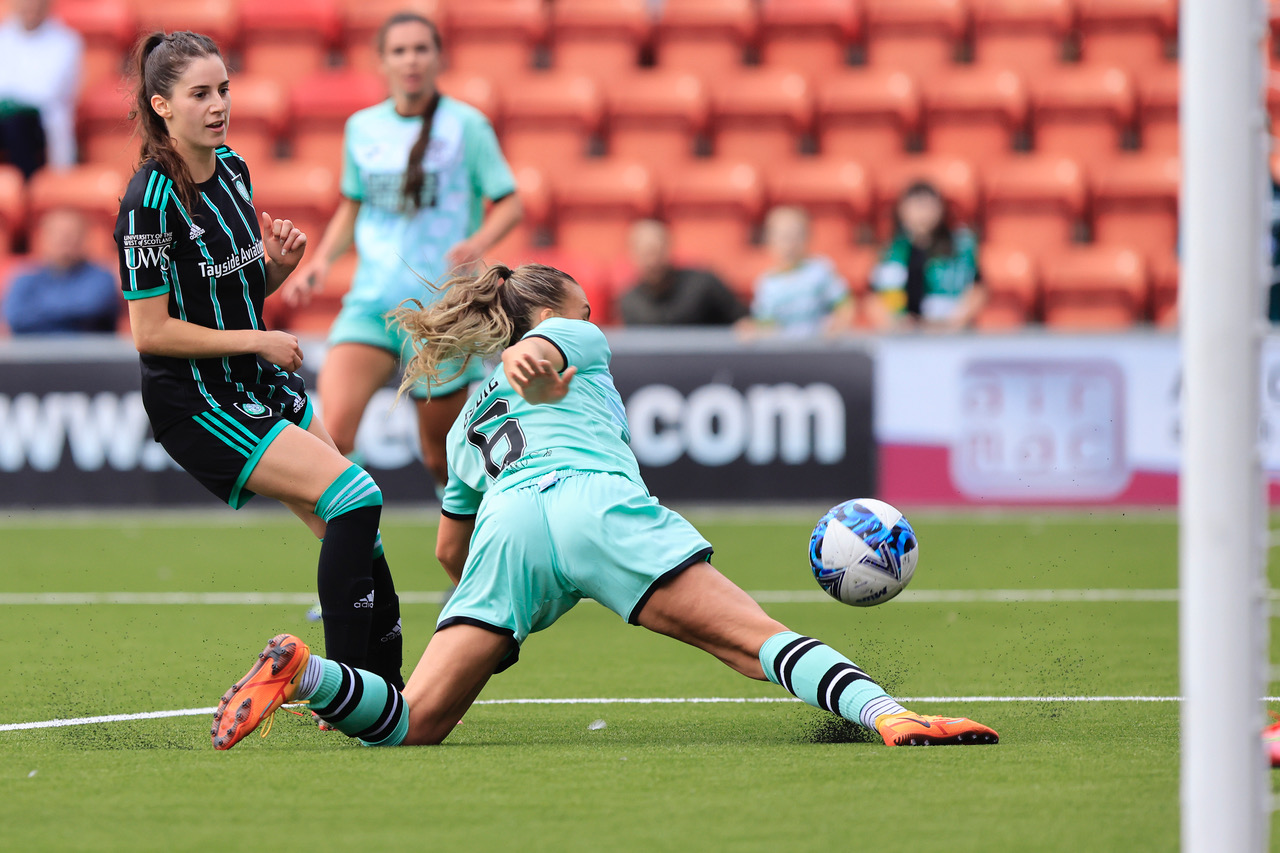 "The pressing of the team was outstanding. I was so pleased to see how one Celtic player could defend against two opponents and how effective we were, and she ended up from scoring from her own pressing of the goalkeeper so I am delighted for her.
"So that's what we're trying to do. I don't care of a player scores 30, 40 or 15, what I would like os for the team to do as good as possible by the end of the season and try to win as many things as possible."
The Cynic asked Fran Alonso about the challenges of playing at the Petershill pitch against Partick Thistle tomorrow…
"It's a good question, actually. If you saw the last game (against Hibs at Airdrie) it's a brand new surface. You can actually take your eyes off the ball and look up so we were able to play quite quick football because the surface is very good.
"Now we're going to go to a pitch where it's very narrow. It's a challenge for us, we are a very expansive team and we like to play with the ball on the ground as much as possible and Petershill is not only very narrow, it's very short so the timings of the runs and the weight on the pass is not perfect because it's not what we are used to either in training or playing.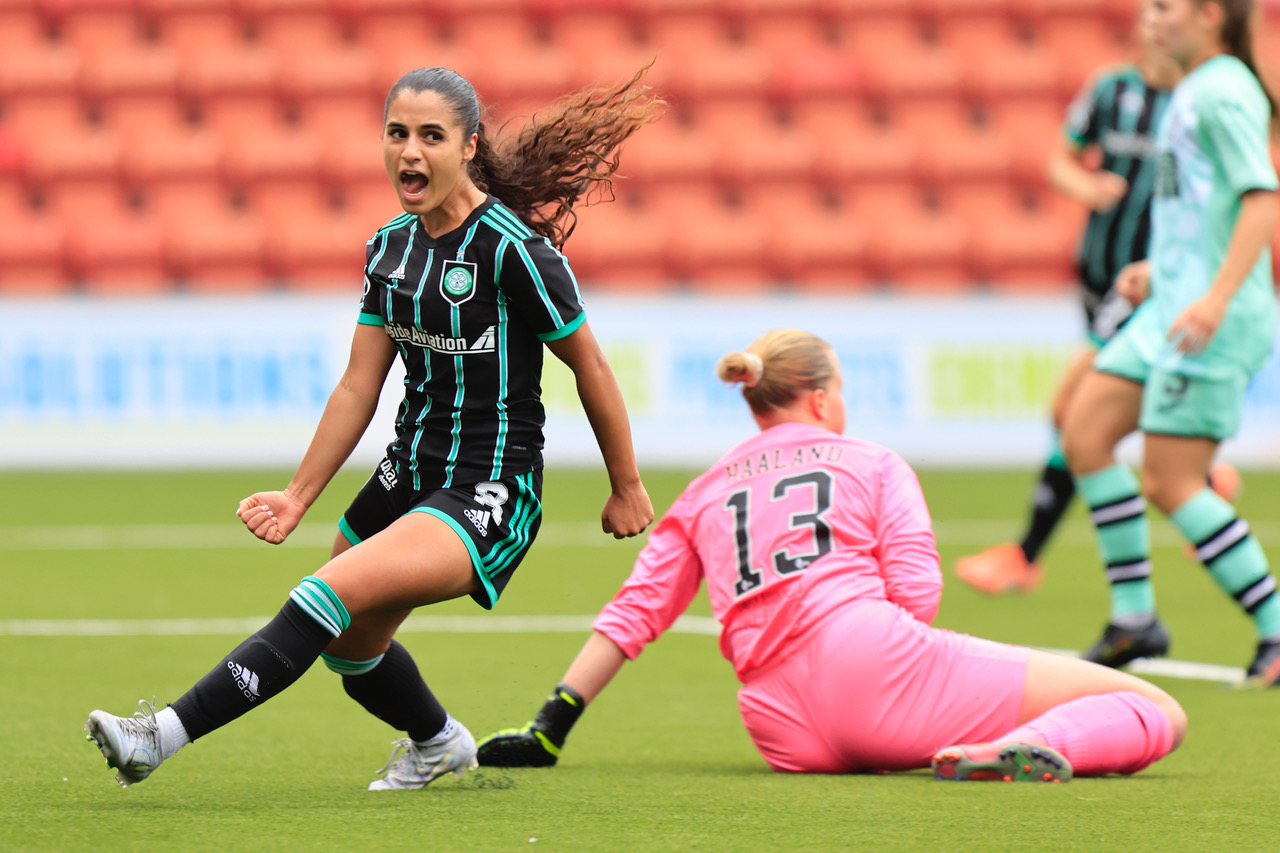 How we adjust? We tried to adjust the width of the pitch today in training for example, we'll try to adjust to the scenario we'll find at the weekend and then on the match-day is all about us and if we can play at our very best in terms of concentration, pressing, second ball etc and hoping that we are going to cary on the good form that so far we have had.
The Celtic Star asked Fran Alonso about last weekend possibly being the best performance from his Celtic side during his time at the club…
"I was over the moon. I think it was one of the best. I was particularly pleased with the Scottish Cup Final performance, that was something quite incredible, especially given the circumstances, coming back from a decision that we felt was harsh (an honest mistake) when we had a player sent off, with all this time left, then extra time.
"So that was pretty impressive but this on, against a team that is going to be fighting, Hibs will be fighting for everything this year, that was a huge game. Very, very impressive.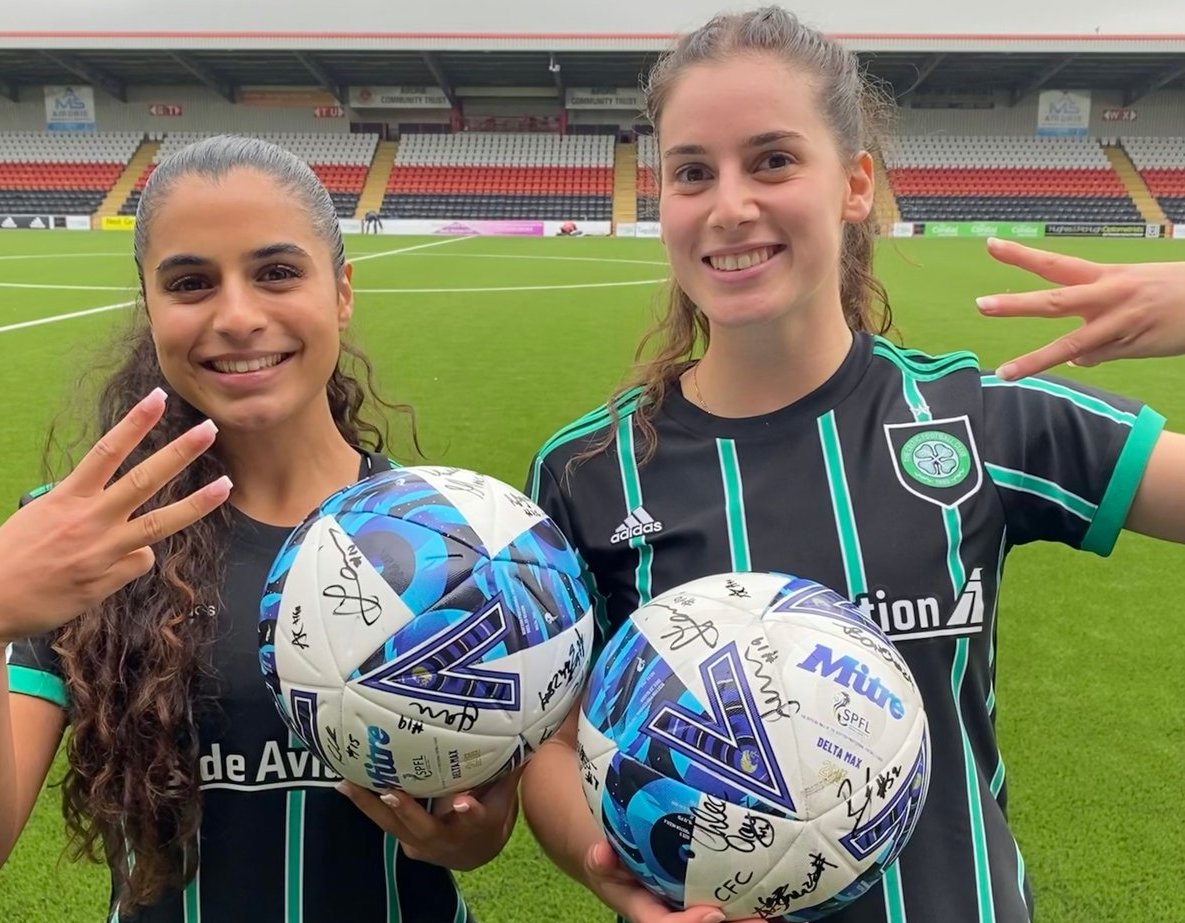 "I don't know if it was the best game, that's for you guys to decide, but for me it really, really felt good.
The Celtic Star asked Fran Alonso about the growing interest in the women's game…
"That's mainly up to you guys, reporting and getting everyone excited. It's up to us putting good performances on the pitch, not only us but every Womens team in general. The league has made a massive step, going into the SPFL, I think that's a great step in the right direction and I think we are all taking advantage of the amazing Womens Euros that had record attendances. It was fantastic, so all of this has an impact and you can see an increase in everything, record attendances for our first fixture and all fixtures added together. It's a great first step and now it's up to all of us to carry on getting people excited, to carry on going to stadiums and supporting the team.
"It felt so good to have a great crowd there, a loud crowd, it felt so good to have that  loud crowd and we always play to that. We love to play for Celtic, we love our fans and the more the merrier. That's up to you guys to come, support us and we will not let you down."
You can watch Fran Alonso's media conference below…
🎟 Tickets for our next home fixture against @spartansfcwomen are 𝗼𝗻 𝘀𝗮𝗹𝗲 𝗻𝗼𝘄 ⤵

Share the passion from the stands next Sunday (August 21) and be there to cheer on the Ghirls! 📣🍀#COYGIG | @CelticFC

— Celtic FC Women (@CelticFCWomen) August 13, 2022