Callum McGregor is positive that the Celtic team will bounce back from their recent dip in form, picking up just one point from the last three games, to finish the season strongly in the next two games where there are trophies to collect.
That starts on Trophy Day tomorrow at Celtic Park against Aberdeen and then the following Saturday for the big one, the Scottish Cup final against Inverness Caley Thistle at Hampden where McGregor and his teammates will be looking to complete the Treble. So can Celtic bounce back? That was the question put to Calmac yesterday.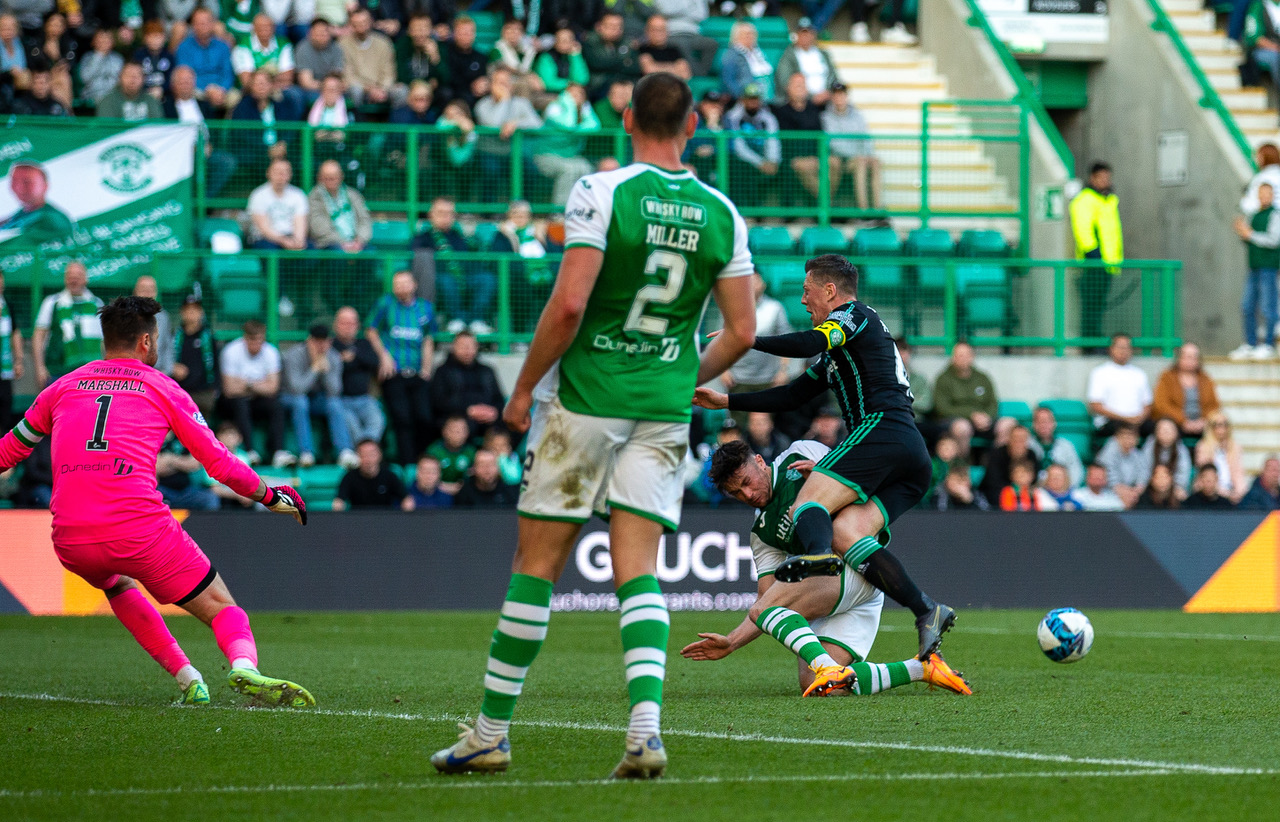 "Yeah we can. I have no doubt that we'll be ready to go for Hampden," the Celtic captain said as reported by Daily Record. "We have a good track record of coming through the big games and the big moments. We've been strong as a group. That gives us the confidence that we will be ready to go for the Final. The last few games haven't been great but I have no doubt. I'm full of belief.
"We have a big game on Saturday and it's a chance to celebrate the title, and for the supporters to celebrate an unbelievable season in the league. We already have a cup in the bag and after Saturday's game, full focus switches to the Final."
McGregor believes that the return to normal service from the Hoops is crucial not only to delivering the Treble but also looking ahead to next season. "The main thing is we remember the feeling of disappointment and we don't just disregard it. We don't just say, 'We're champions and who cares?' That's not the mentality of this group. We need to remember how it feels when we lose.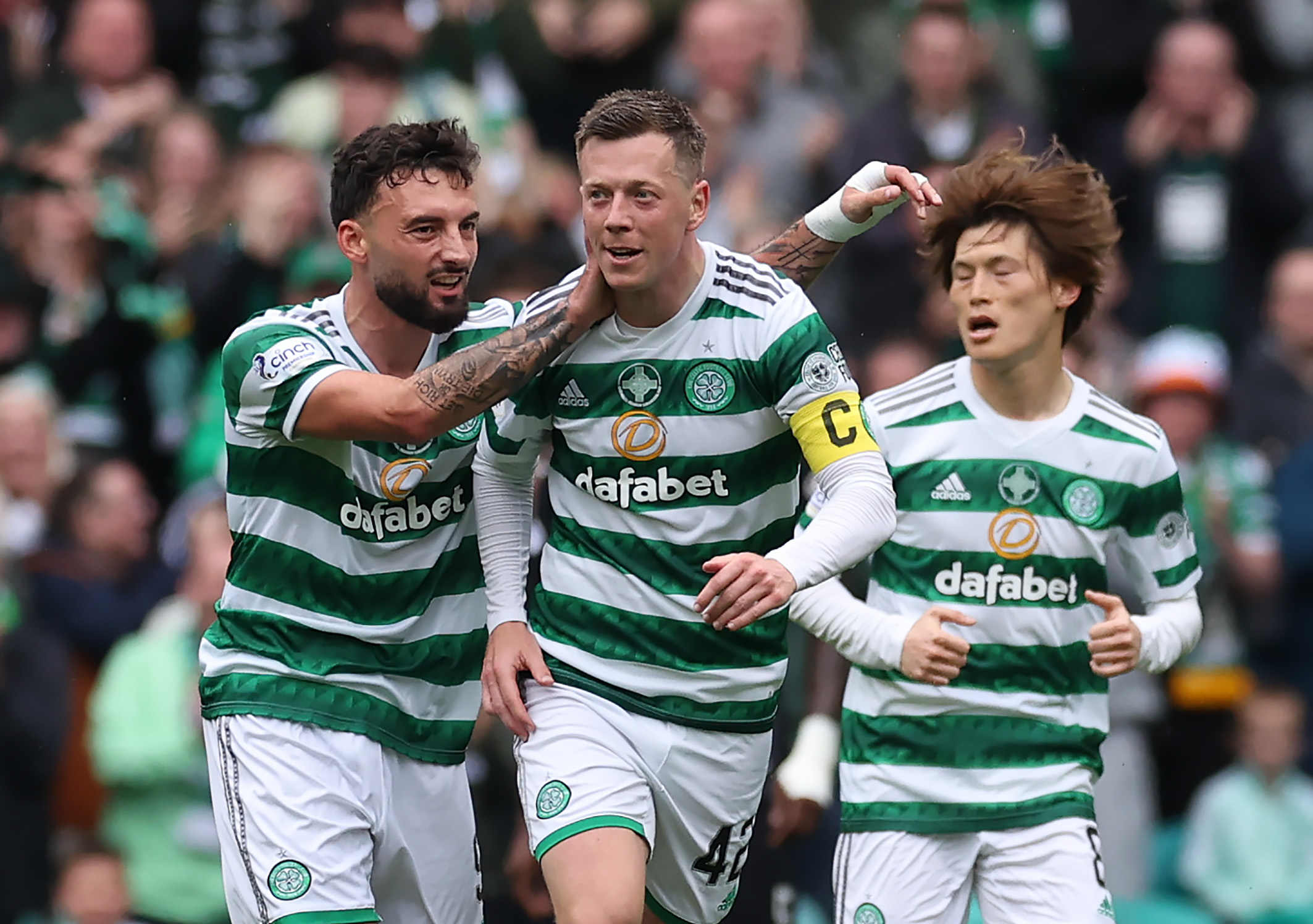 "Firstly for a final that we want to win and secondly for next season when we don't want to give teams any oxygen in how they play against us and get confidence. We have to harness this feeling as much as we do when we win. You have to keep that with you and minimise how many times you feel like this.
"But we have a real chance to celebrate on Saturday and hopefully that will give everyone a lift."
Picking over the bones of that 4-2 defeat at Easter Road on Wednesday evening the Celtic captain provided a fair and reasonable summary of what went wrong for the Champions and while Ange Postecoglou had already accepted the responsibility for the loss, Callum McGregor disputes that and reckons that the players must shoulder their fair share too.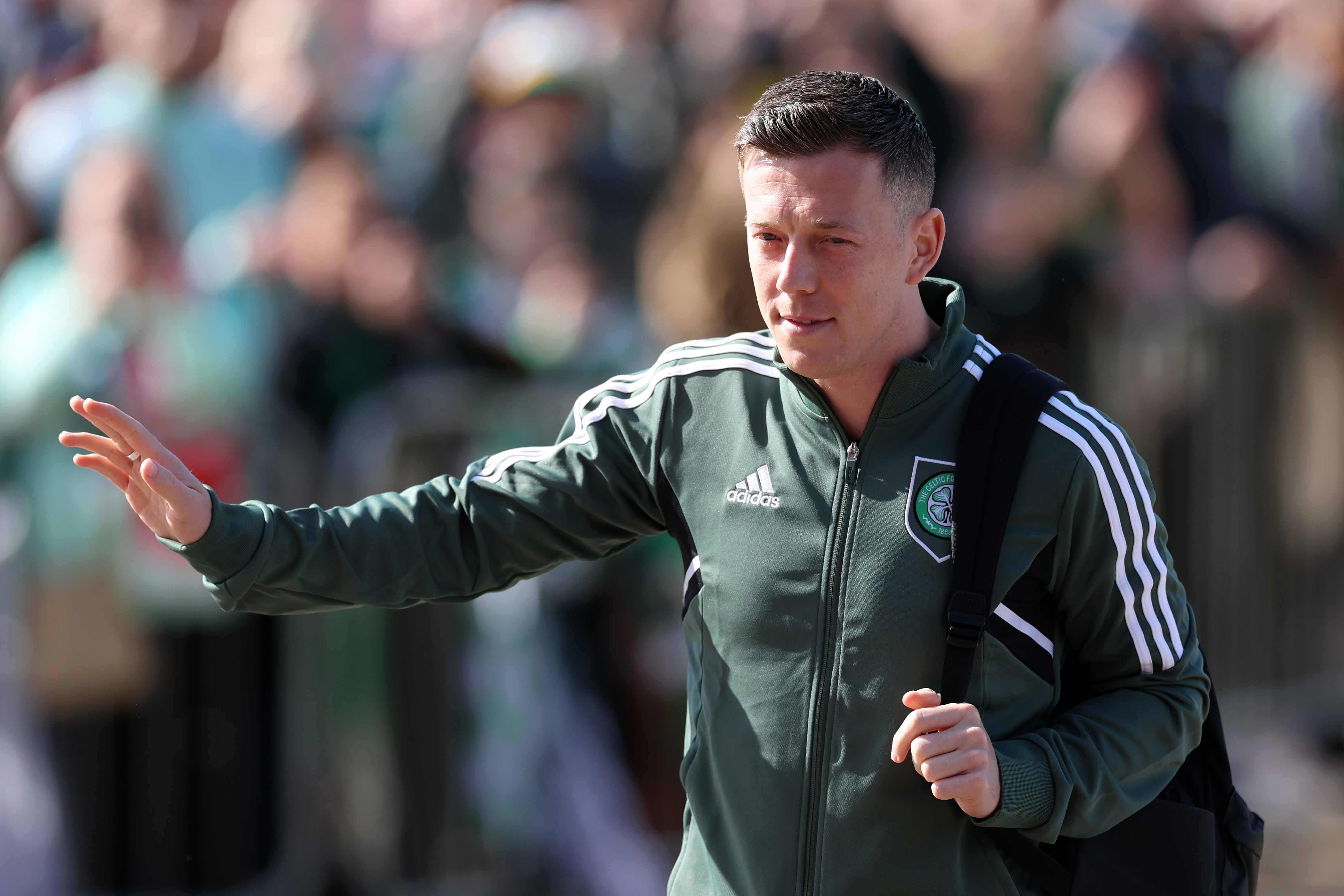 "The first half was good but then we let them back into the game. Then we didn't deal well with going down to ten men. So as much as the manager says he takes responsibility for the changes, we need to take it as players as well. It doesn't matter how well you think you're doing, a few results and you are right back to earth.
"That's life at Celtic. You don't win for a few games and there's a crisis! It's a good lesson for the new players. Hopefully the guys will take that learning and it's the same for the rest of us. You can never really come off it at Celtic."
So while there is a real determination to get back to winning ways the prospect of that happening doesn't worry the Celtic skipper. "No, you have to put it into context," Calmac said. "If anyone is trying to pick holes in the group for whatever reason, you just have to look at what we did up to winning the title.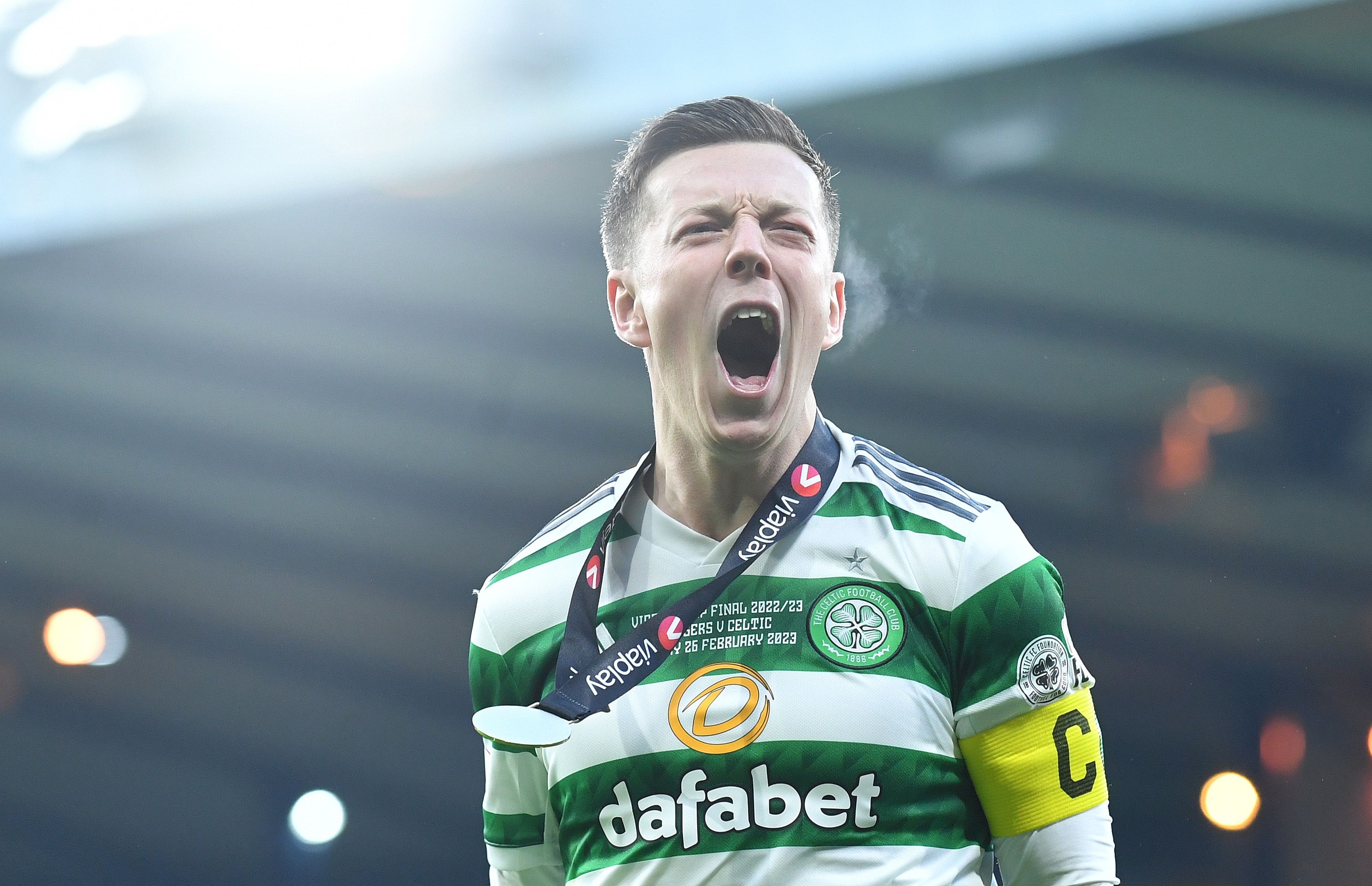 "It's been outstanding, with very minimal mistakes and hardly any dropped points. There have been massive winning streaks where we've shown hunger, desire, everything.
"Of course we're disappointed with the post-split fixtures and results. We haven't reached that level. But up until becoming champions we were outstanding, so it's difficult to be hard on the group. Yes, we want to maintain as high a standard as possible but sometimes in football it doesn't quite work like that. We have dipped a little bit, whether that's physically being a little bit tired or the demands that the run took out of the team.
"When the objective is complete, it's maybe human nature that you subconsciously take a little bit of a step back. There's always a fight to stay on the edge as a professional footballer. You're judged on playing on the edge and you always fight to improve and get better.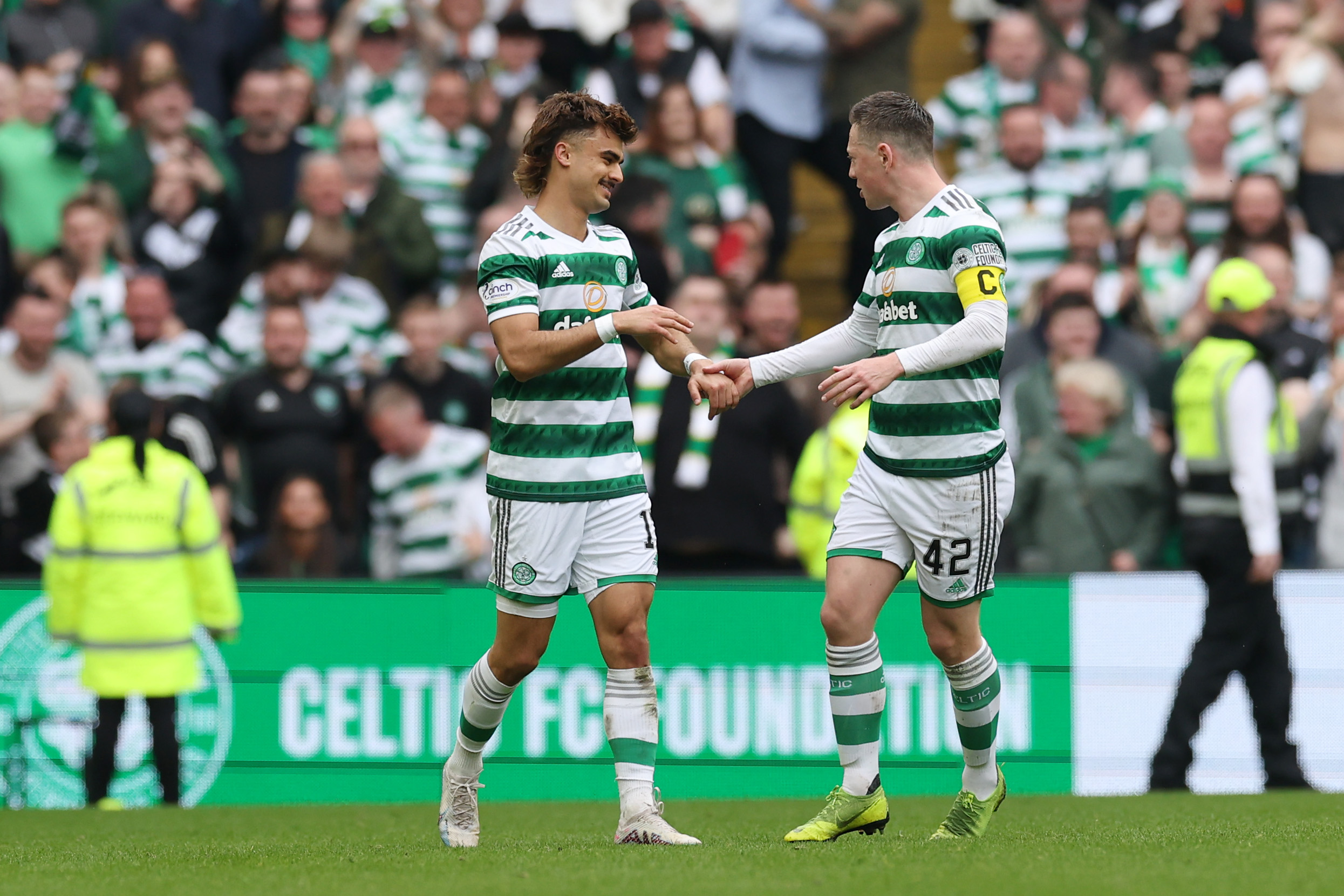 "Maybe there's a bit of that and the physical stuff. It's just a case of some players having a wee bit of limited game-time from the start and some fitness issues. For sure we haven't reached the performance levels in the last three games. And it's up to us to fix it.
"Again, there needs to be context in terms of the team being chopped and changed, compared to where we have been when we won the title."