Flag Day has come and gone. We now have our first three points on the board as expected. The build-up to the game itself this afternoon was electric and fair play to all those involved in the wonderful visual aid which helped to create such a cacophonous atmosphere on this lovely sunny evening. Seeing Callum McGregor walk out as captain and place the Legaue Trophy on display before kick-off was a personal highlight.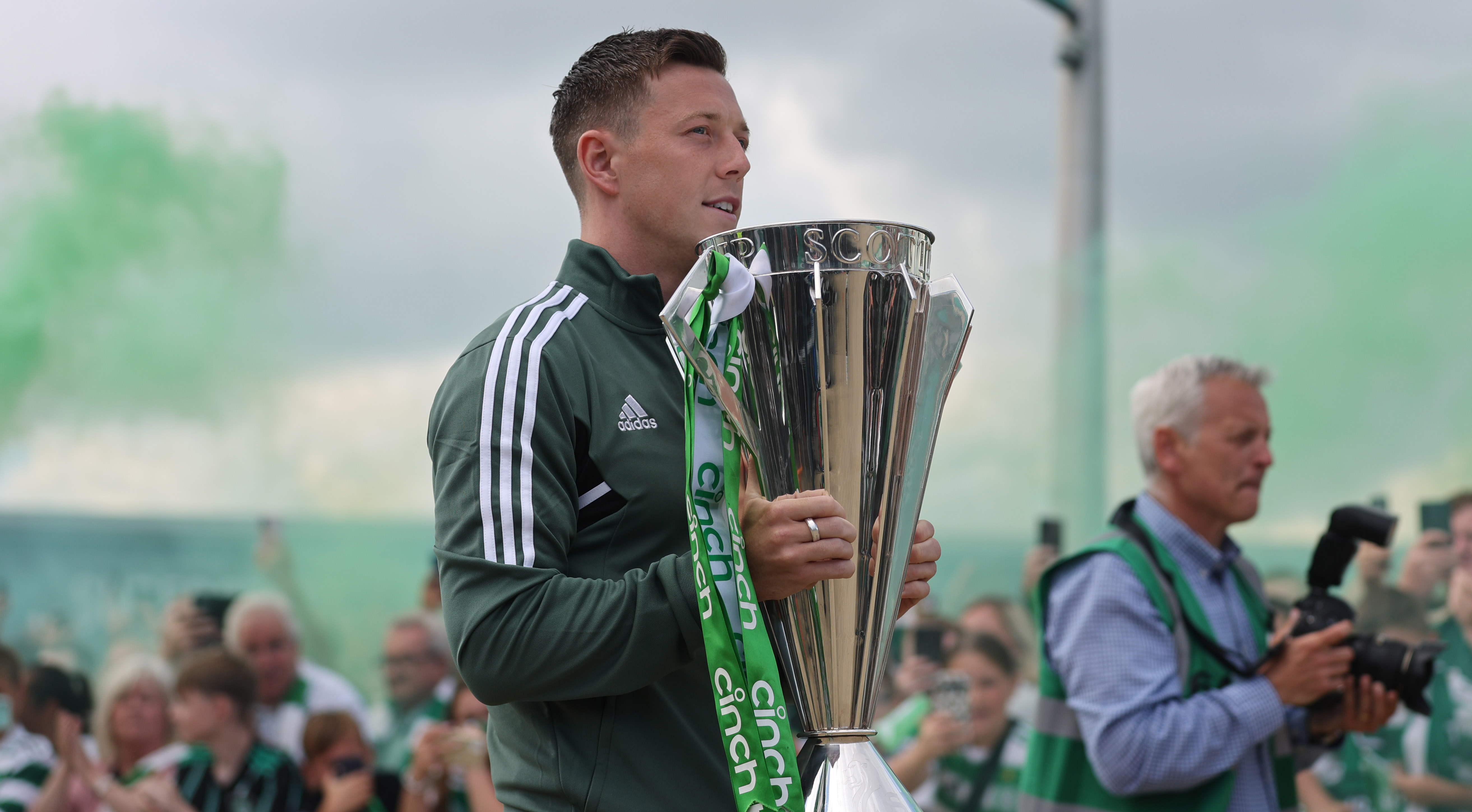 I think we all thought poor Jim Goodwin and his brand new Aberdeen side would be on the receiving end of a battering after that early Stephen Welsh header. It was a fantastic cross from the ever-improving Matt O'Riley and Welsh had no qualms whatsoever nodding the ball into the back of Kelle Roos' net. A flying start indeed and the amount of possession we had we should have really won by a far bigger margin.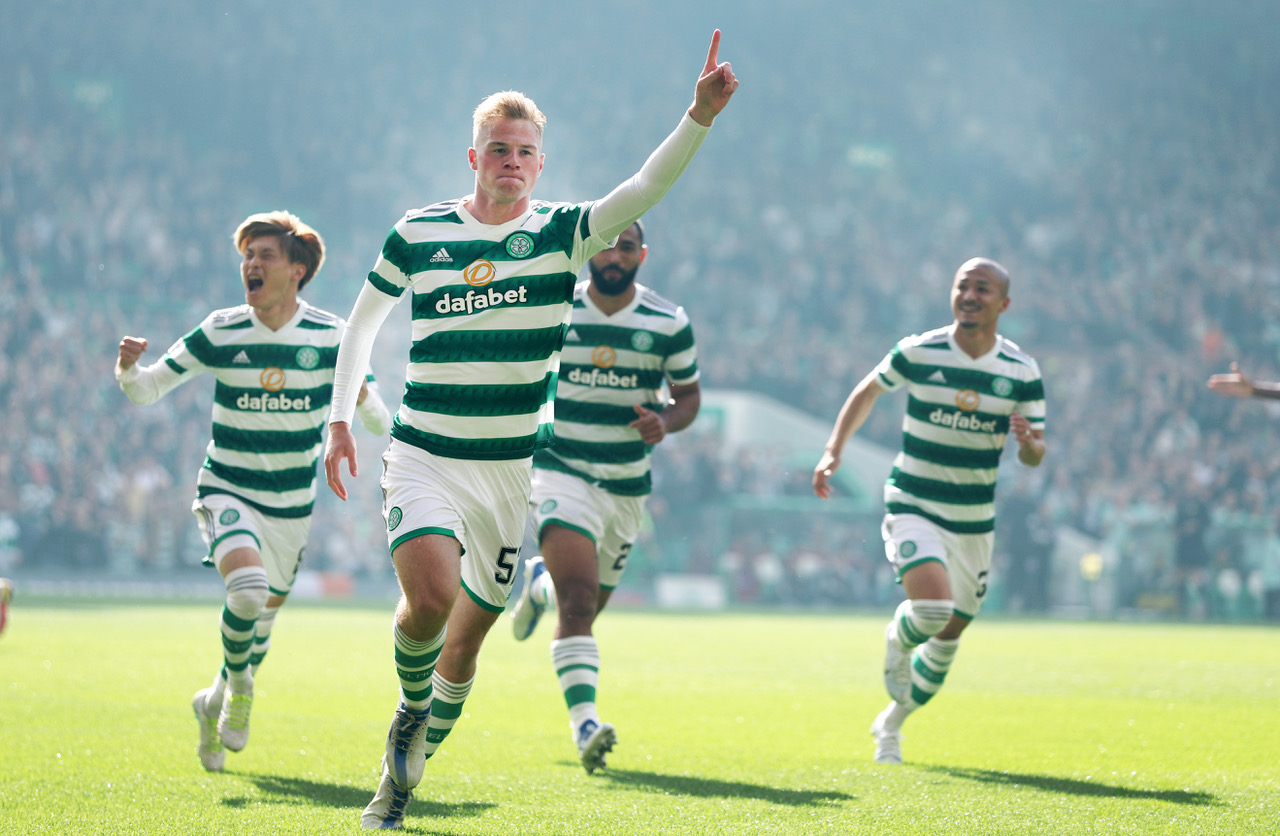 Now I don't want to be too negative, as we dominated the game from start to finish; however, we must stop overcooking the goose at times or it will come back to haunt us against a better quality opposition. When I say this, I'm thinking of course, of the Champions League and the potentially terrifying level that lies in wait. Aberdeen tried to do what Livingston did against theRangers yesterday and just frustrate our players and try to get the confidence to go and the heads to fall.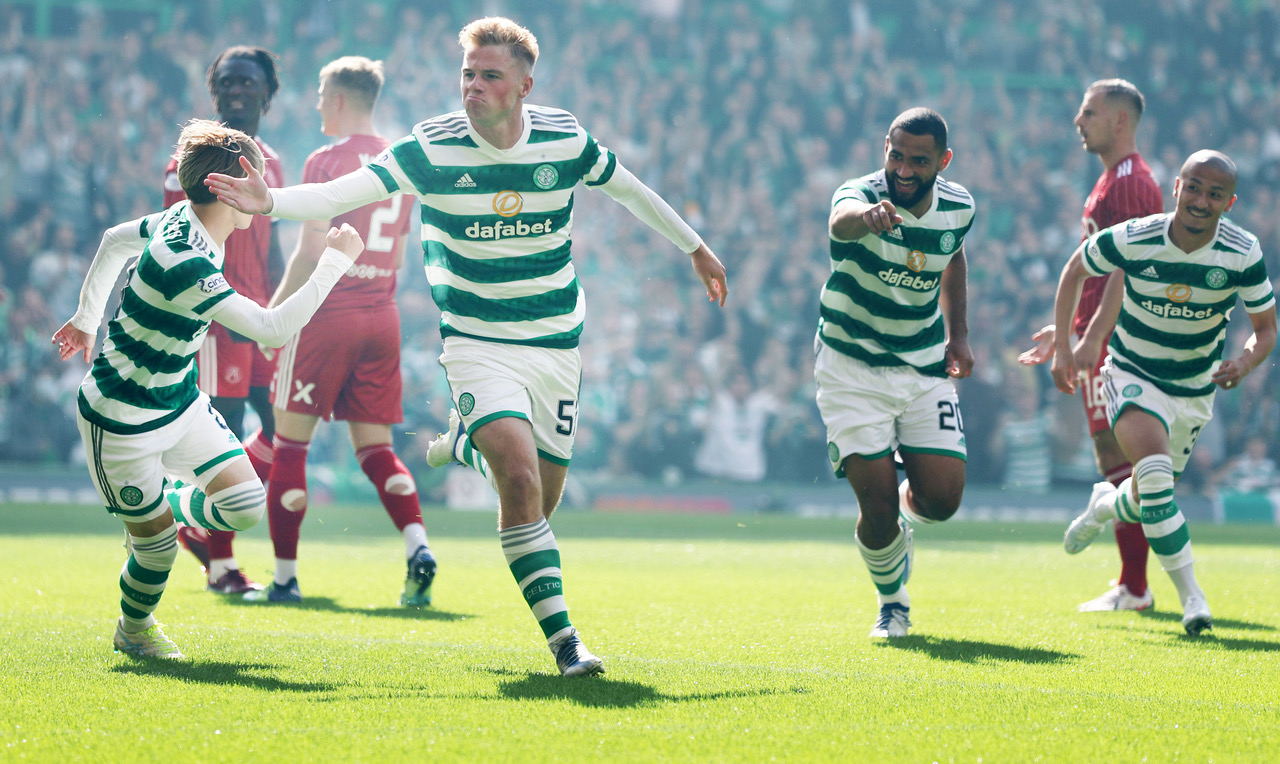 In hindsight, I don't know why Goodwin, like Martindale, do this – we still won in the end, albeit not with a spectacular margin after the final whistle blew for full-time. Anyway, we had enough chances to win the game twice over today such was the wasted chances from various quarters. As Andy Walker alluded to, Kyogo didn't have his best afternoon and was somewhat subdued today. I'm sure he will catch fire again quickly as he's too good not to.
The passages of play we had throughout the entire match was exsquisite at times – truly. But we have to stop being so cute and over elaborate at times as it stops us from kicking on, putting the game to bed and ultimately, making life comfortable for ourselves.
Too often there was am extra pass, touch or turn which frustrated the life out of the stadium and everyone watching at home. That Jonny Hayes chance could have turned out so different and changed the dynamic of the game. These are the potential pitfalls of not being ruthless and clinical in front of goal.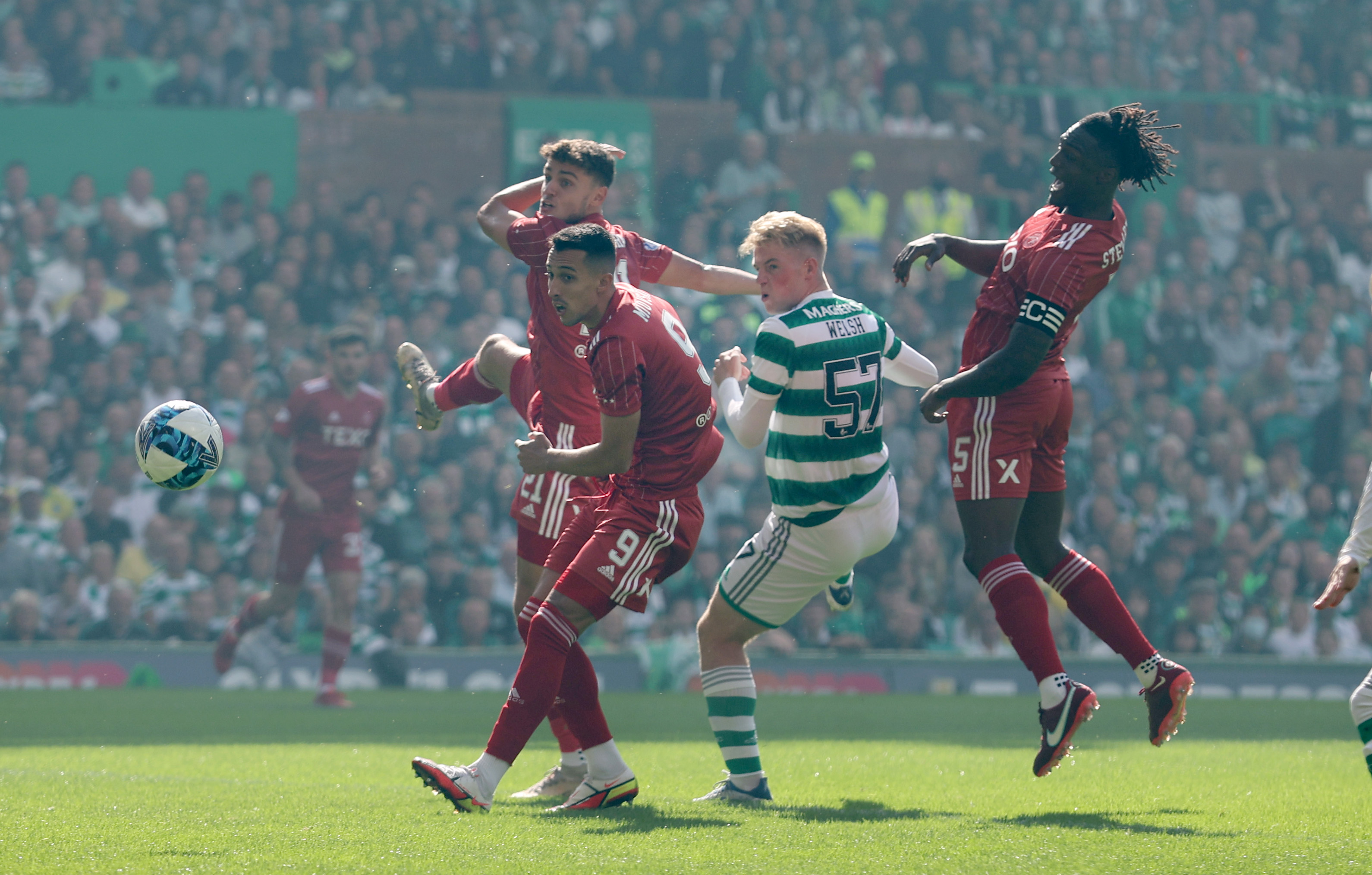 I totally empathise that it's mightily hard to play against a team that are camped in their own half and then as the game goes on, their own box. But we can't keep overegging our play and the second goal by Jota is testament to that. By the way, what a piece of genius that was and we have a genuinely world-class player in the making with our superstar from Portugal.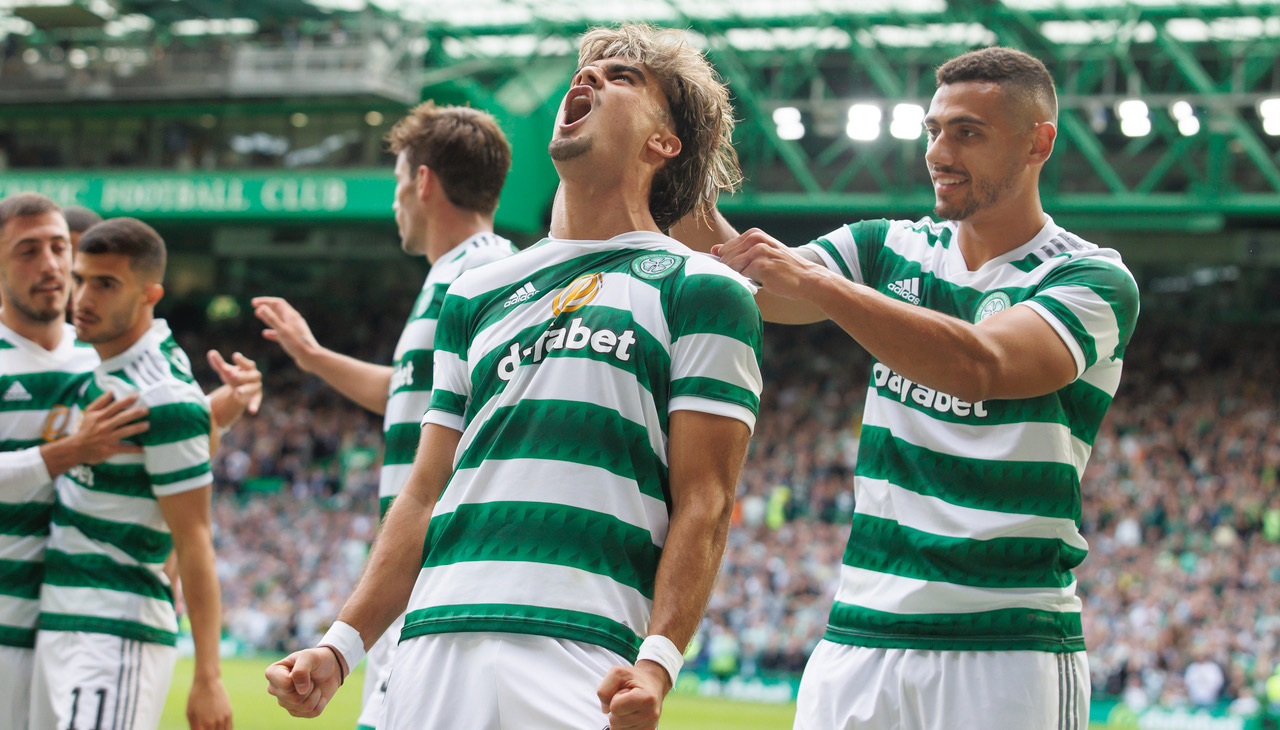 And whilst I'm dishing out the praise, a massive shout out must go to Greg Taylor who is up there challenging Jota for man of the match today. I'm not his biggest advocate if I'm being totally straight with you, but you have to acknowledge his tremendous contribution on this occasion and the effectiveness with which he carries out Ange's instructions. He was visibly aggravated when nobody moved in the box when he put a deliciously tantalising ball across the Aberdeen defensive line towards the end of the game.
When it is all said and done, we have done a professional and comprehensive job this afternoon without doing too much. There will be plenty more challenges to come this year and it was great to get off to a winning start, which doesn't give any rivals a shred more confidence or modicum of hope importantly.
1 down 37 to go!
Paul Gillespie