THE disabled Rangers supporter who was apparently injured at Celtic Park after his side's 1-0 defeat to Celtic in September tried to blame Celtic players for his injuries today at the Rangers AGM.
If you spoke to this guy at the weekend it's probable that he'd not even have thought to have blamed this on Celtic players who walked around the ground after the match and applauded the Celtic support who were delighted with the win.
Celtic players do this after every game – win, lose or draw – and any disabled supporters in the away end haven't suffered injuries as a result of their fellow supporters being 'provoked' by rival players applauding their own supporters.
The problem that day was a) the Police locking them in (rather hilariously), b) the Police being apparently unaware of Celtic's usual post match routine and c) Scotland's Shame living up to their horrible reputation.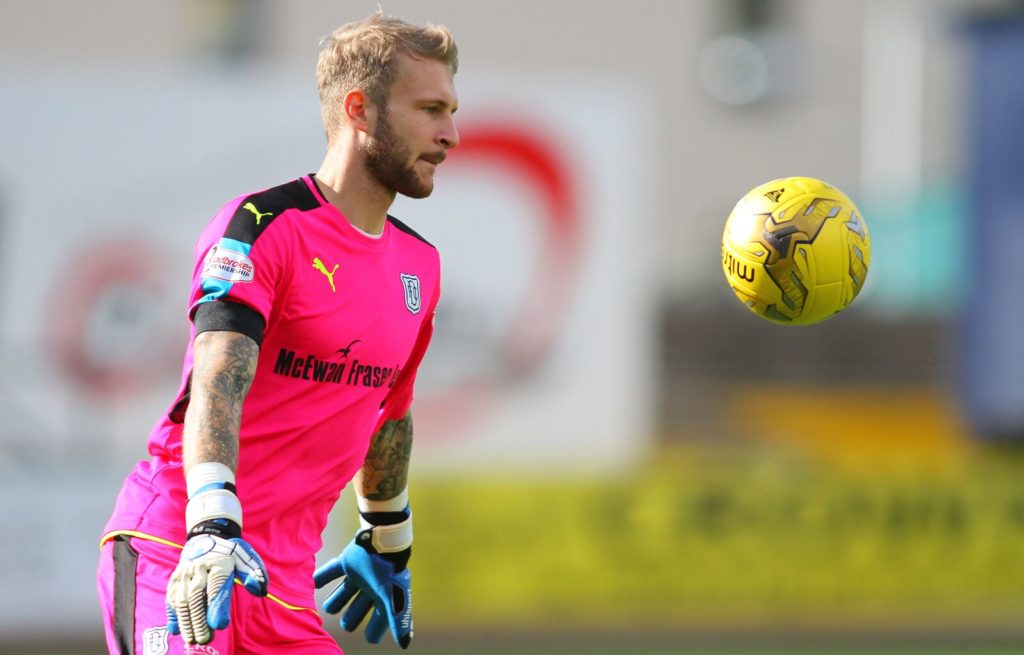 Today Scott Bain, the Celtic goalkeeper who will start against Aberdeen on Sunday in the Betfred Cup Final – see HERE – hit back at the ludicrous attempts at turning their bad behaviour into the fault of the Celtic players.
The paper who got the story, the Police giving them the story, the Press man in the shadows who pulled it all together just as Dave King turns up for their AGM.
Their managing director Stewart Robertson said this today: "players have a responsibility to be very careful about their actions during games and after games".
They don't like getting beat do they? Look we may or we may not take 800 fans to Ibrox on 29 December. That levels it up for the two games with reduced capacity. King said today that there will be no reversal of his decision to restrict the Celtic support from the full Free Broomloan to 800 in the corner.
Let's now look at a full ban on their fans visiting Celtic Park. If they cannot handle Celtic players applauding Celtic fans after a victory then there is no place for them in Paradise.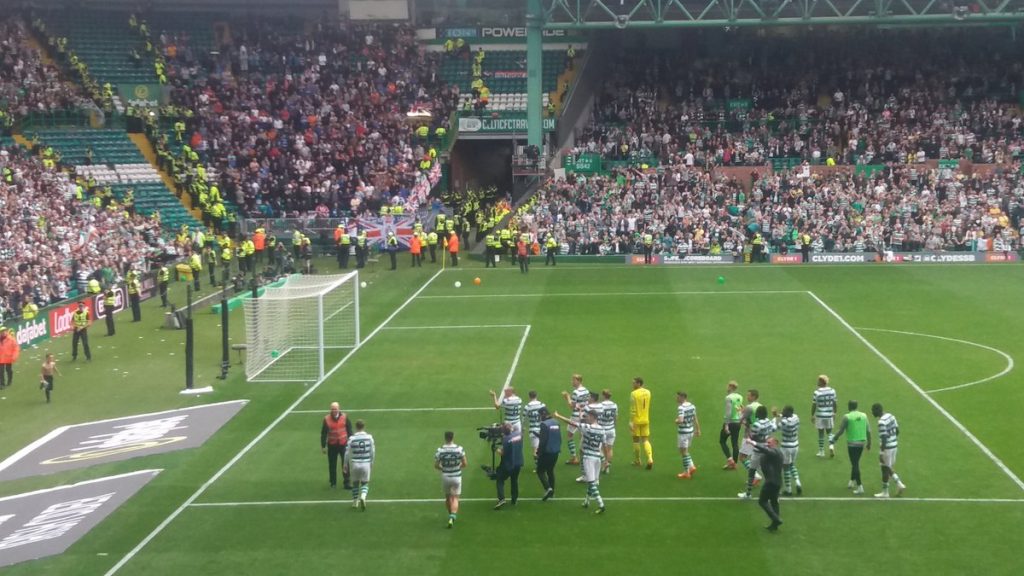 Never having them in our ground again for a league match is a rather pleasant thought! Anyway back to Scott Bain and what he has been saying to the media today.
"I don't think we were over-celebrating, I don't think we were doing anything wrong. We were just thanking our fans.
"We can't walk to here and then walk back round to avoid other fans, we were just walking in a circle.
"If you want to thank your own fans, you should be able to."
You have to hand it to Traynor, master of these dark arts, he has forced the Celtic goalkeeper ahead of a cup final against Aberdeen having to answer the media's questions which are about Rangers.
Bain is delighted to have been given the jersey for Hampden.
"It's great that the manager has shown that faith in me through the entire cup run, so to go the next step and play in the final will be fantastic for myself.
"I think it will be the biggest game that I've played in so far. Hopefully there are other big ones to come."
Bain of course has a date in Norway and he is well aware that he will be on the bench with Craig Gordon starting. He has no problem with that at all.
"That's just the way it is here. We have games all the time, constantly. We're always travelling and playing big matches.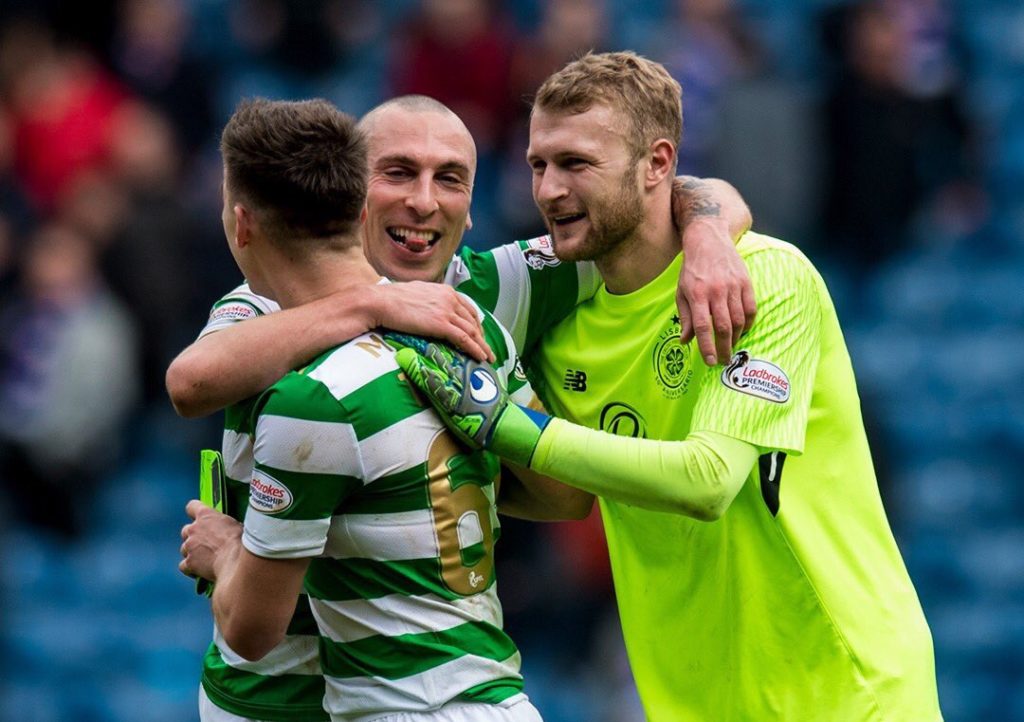 "I've realised at this club that every game is a big game so it's just about being prepared as normal.
"My relationship with Craig is brilliant. Me and him get on really well. It's fantastic for myself to train with him every day and learn from. Ask questions if I need to.
"To be around that calibre of goalkeeper every day has really pushed me on this year.
"Craig has achieved great things in his career, he's played at the top level, been sold for £9million. He is a top goalkeeper, I've never tried to compare myself to anyone, I just try to improve myself.
"He's got big gloves to fill but he's a great character to train with every day.
"I think since I've come here I've improved and that's all I can keep doing. I'm 27 now so hopefully I've got a few years left at this club."
Also on The Celtic Star today…
Andrew Dallas appointed as Cup Final referee…See HERE.
Giggs comparison to Gareth Bale, trashes Commons comments on James ForrestSee HERE.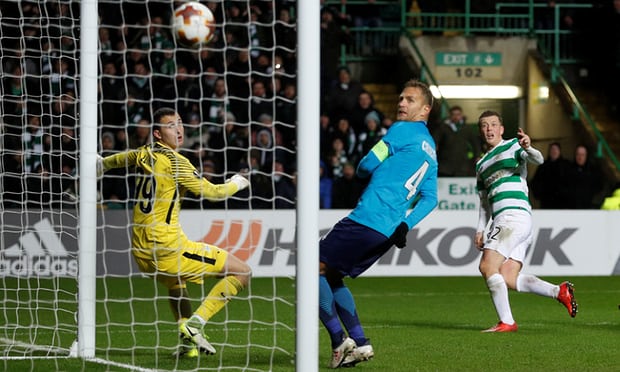 McGregor's Mistake, Moravcik67 outlines all Europa League qualifying scenarios…See HERE.
Cup Final Team News: Confirmed! Scott Bain gets the nod for Hampden…See HERE.
Jim Craig – Celtic losing to Raith Rovers on penalties…See HERE.