FK SARAJEVO goalkeeper Vladan Kovacevic was beaten three times last night, but reckoned that Celtic did not deserve to win the match against the Bosnian Double winners.
"In my opinion, Celtic did not deserve to win because they didn't create that many chances," he told the media after his side's 3-1 home defeat that effectively settles the tie and leaves Sarajevo hoping for better luck in the Europa League qualifiers.
"I think we were shaken when they equalised so quickly after we had taken the lead. We were unlucky they scored a third goal. But in fairness to them, they kept the ball well in possession and I congratulate them on winning."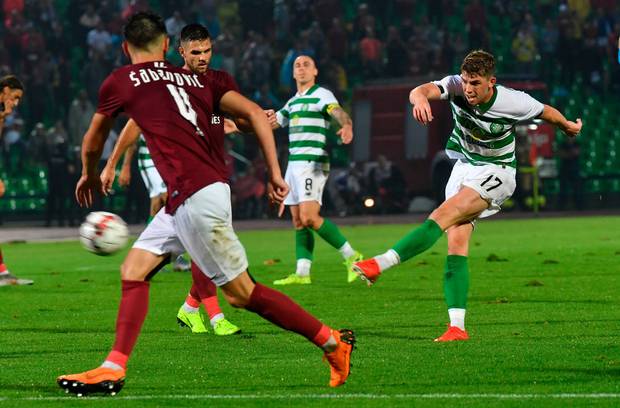 Kovacevic's skipper, Krste Velkoski reckoned that Celtic dished out a heavy punishment for individual errors from the home side that resulted in them losing their lead and going down to three Celtic strikes.
"Celtic are a big team who play in Europe a lot. They punished any mistakes we made," Velkoski said.
"We started the game at a great pace, but we weren't able to sustain it.
"Now we have to try and gain revenge against them in Glasgow."
Defender Besim Serbecic also has optimism that the tie can be turned around at Celtic Park next Wednesday night under the disco lights.
"Of course it will be very difficult for us at Celtic, but you never know what can happen in football. We will certainly not surrender," he said to the media as reported by Evening Times.
"I feel sorry we could not do more for the fans because they provided a tremendous atmosphere.
"We have to acknowledge Celtic are a really good team. Their second goal stunned us. But we are proud of our efforts because we gave our all."
Check out Sandman's Player Ratings from Celtic's win in Sarajevo, they are as hilarious as ever…
Sandman's Definitive Ratings: Celtic at Ski Sunday, CL 1st Qualifier, 1st leg
"Eey, St.Trinians were quite tricky, really. The lads got distracted by their gym-slips and nearly blew it ferst half. But we winned in the end and we're Euro champeens again. Ain't we?"
Slippy G, *ock of Gibraltar.
"I'm singin' in the rain. Just singin' in the rain, What a glorious feeling, And I'm happy again.  I'm laughing at clouds. So dark, up above."
N.Lennon
BANE – 7/10
Villainous brilliance and villainous villainy in the first half – superb life-saving stop when he narrowed the angles on their clean break through, BUT shocking communication failure to gift them the corner from which they scored. Keepr's fault – roar at Jozo to leave it. Second-half he still appeared a little uneasy. A shaky evening in the rain.