Welcome to Scottish football Ange Postecoglou. You can't say you weren't warned. Celtic may have tasted defeat by the odd goal in three at Tynecastle tonight, but in terms of possession and territory, alongside a clear playing philosophy breaking through, there was plenty to be positive about. Yet it is clear there is a transitional period that the Celtic players and staff as well as the support are going to have to accept is not something that can be turned around in a short period of time.
Watching Celtic tonight was like Marcelo Bielsa had inherited a Sam Allardyce side and within three competitive games was expected to turnaround a style of play and tactical approach with the addition of one signing who had managed more than a solitary training session with his new teammates.
Andy Halliday & Bobby Madden #pals pic.twitter.com/CNCQf91wwF

— We Won It First ⭐️ (@liamt67) July 31, 2021
Given the lack of recruitment offered by an at best hesitant Celtic board, it has to be said Ange Postecoglou and the players he has at his disposal are making a good fist of implementing the new managers' style of play. It's a crying shame though, given how those players are buying into that philosophy, that the board haven't backed their man with the tools he needs in a timely manner. A shame it may be, anything new it is not.
In addition, there was little fresh for the Celtic support to witness when it came to refereeing in Scotland's top flight.
This evening Ange Postecoglou found out that Scottish referees, particularly those who frequent podcasts with Hearts midfielders -who then attempt ankle breaking tackles in front of their new media buddy – can escape punishment despite a clear view of said indiscretion. Andy Halliday should have seen red for a hideous foul on Callum McGregor; indeed it was an 'Open Goal' for the referee who somehow saw things differently.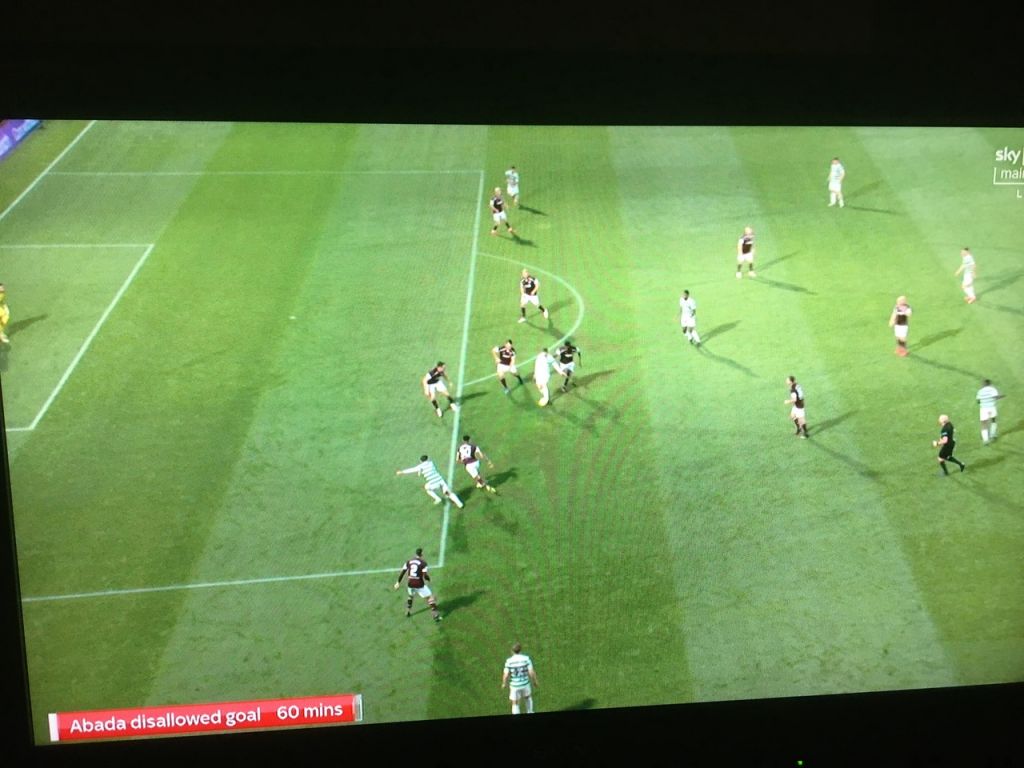 Meanwhile the evening's chosen assistant to Bobby Madden was allowed to flag a clear goalscoring opportunity offside when the only part of Greg Taylor's body ahead of the defensive line was an outstretched arm requesting the pass.
Matchday 1

Offside ❎
No card given ❎ pic.twitter.com/fEHuY9uMwO

— Celtic Curio (@Celticcurio) July 31, 2021
Perhaps I'm not so up on recent adaptations to the offside rule but unless you can from this season now score a goal with your arm then how can you be called offside? Mind you perhaps he was worried his boss would miss out on his supplementary income from Si Ferry. We've all got to make ends meet after all.
Celtic's paranoia though, it's all in the mind, right?
Despite all that Celtic should have had more than enough to win tonight. They had the lion's share of possession and bar a hideously unfortunate series of events that led to the concession of a goal from the foot of ex-Celt Gary Mackay-Steven, they limited tonight's opponents to few chances from open play. But the same old issues from last season came back to bite us. An inability to take clear cut chances and of course the concession of daft free kicks and the subsequent defending of set piece deliveries.
This team will no doubt be vilified in certain quarters for losing tonight, even amongst our own. However, the players responded from being a goal down at half time to score a wonderfully well worked goal through the much-maligned Tony Ralston. Then whilst in the ascendancy from that goal, this team was then denied a perfectly good goal. From there they should have been playing against ten men.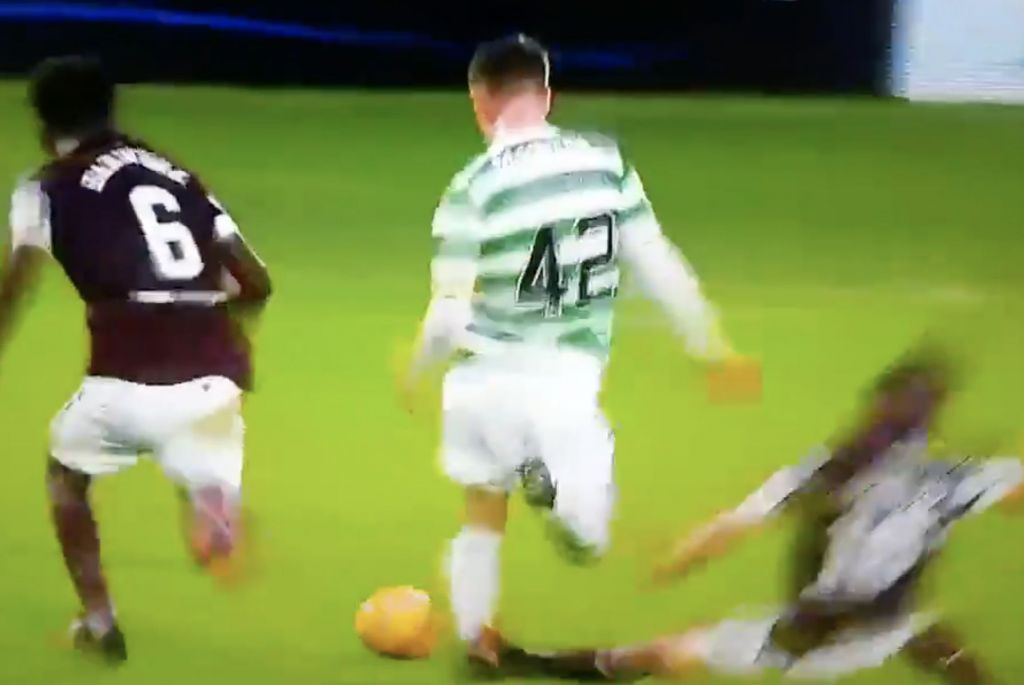 Instead, Celtic were mugged at the end and that as a stand-alone issue was due to a poorly placed defensive line, allied to a lack of leadership and organisation in defence. Those are things that need to be worked on of course, however the manager has made it clear he needs reinforcements for key positions and he needs them yesterday.
On tonight's evidence it is difficult to know who is doing the most damage to Celtic's progress, questionable refereeing decisions or an inactivity at boardroom level to give Ange Postecoglou the tools to do his job. I think that latter is just edging it but on tonight's evidence it's a close call.
Niall J
…and in the first game tae! Some things never change 🍀 pic.twitter.com/sQSBiNxO2q

— Stevie Bhoy ☘️🏆 (@steviemcq77) July 31, 2021