THE CELTIC HUDDLE looked spectacular under the the disco lights on Saturday although the accompanying music seems to lack something – maybe it needs to be more Celtic specific?
Anyway that aside the second time Parkhead was lit up on Saturday came after Scotty Sinclair walked off shaking his head at an honest mistake denying him his hat-trick. The Englishman's job was done for the day as Brendan Rodgers wanted to introduce his new loan signing Timothy Weah to the Parkhead faithful.
And the young American internationalist did not disappoint – he lit up Paradise all by himself.
And Weah, who played alongside Odsonne Edouard at Paris Saint Germaine for a season, reckons that when the two of them get a chance together they are going to completely dazzle Scottish football.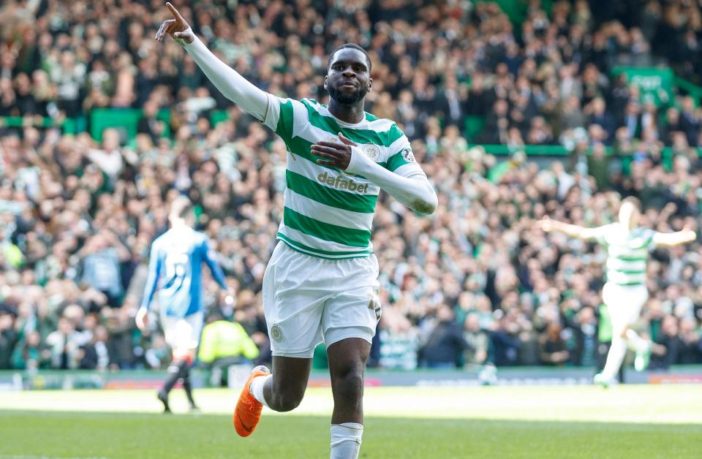 "I know Odsonne really well because we played a full season together and became very good friends," Timothy said to the media, after the 3-0 win over Airdrie.
"I am so excited to play here at Celtic with him.
"I already know his qualities and he knows mine. We have a really strong chemistry. We share so much of the same passions and we really get on with one another on and off the field.
"You will see that when we get the chance to play together.
"He is an amazing talent. We have always rooted for each other and it's pretty amazing that we are both here playing for Celtic.
"I can't wait to show the fans what we can do together. It's going to be a very exciting time for me."
After the thrill of making his debut and grabbing a goal which he celebrated as if it was the winner at Hampden in May, Weah is desperate for more and can't wait for another chance against St Mirren on Wednesday – if he's selected.
"That is up to the manager to go and pick a team but, for sure, I am ready.
"I felt really good out there. I am hungry and I am fit and I am here to play as many games as I can and score as many goals as I can.
"I just can't wait to get playing a lot of football. I have been so impressed with everything. The gaffer has been amazing and my new team-mates have been great and I feel settled here already.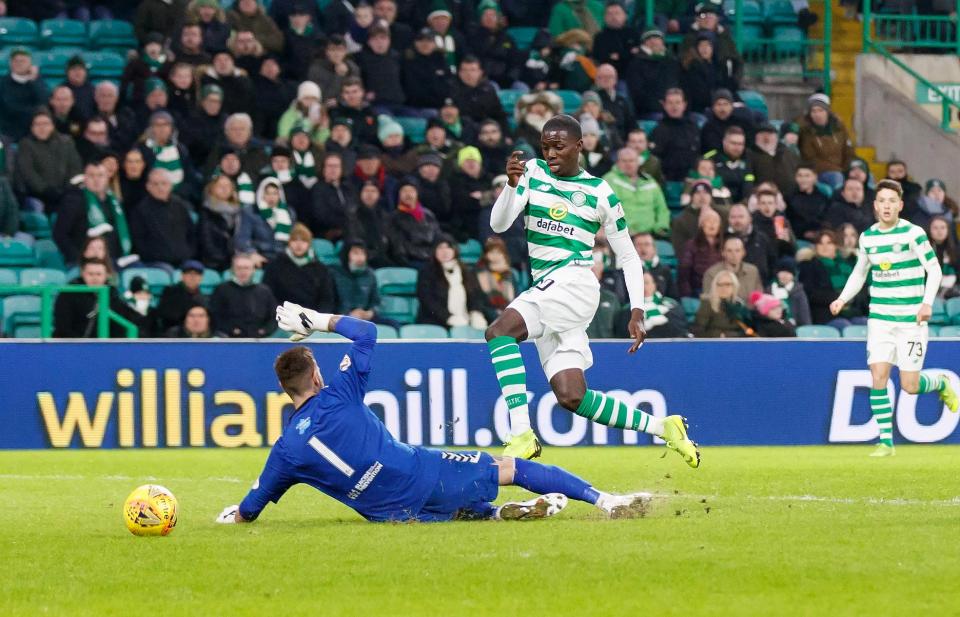 "It makes it easy then to go out and play football. I know there are a lot of games coming up with matches on a weekend and on midweek so I hope that there will be a lot of chances for me to get on the field.
"It was insane to score on my debut. It is what you dream of. But I know that there will be more goals to come from me.
"Hopefully I have shown a little bit of what I have got but I just want to keep on producing. Saturday has been now and so you always have to focus on the next challenge and the next game.
"It is about keeping up the same level of performance and trying to improve every day. That is why I am here and I can't wait to pull on that shirt again."
Also on The Celtic Star…
'I was MILES onside,' Sinclair on Scottish football's latest 'Honest Mistake'
Jim Craig – Burntisland Shipyard, John Cushley and Alfredo Di Stefano to Celtic
Watch Celtic Fans TV: 'Burke's debut, Weah's impact and what's still needed in the Window'
Stop the Ten! The Rangers spend £5m on Defoe, hit with 'Second Liquidation' warning
Scott Brown? 'I'm very hopeful that he would be staying here,' Brendan