It's a pretty obvious point to make but it has been somewhat overlooked this week as the controversy on Kyogo and Reo Hatate's continuing omission from the Japan international squad is concerned.
You get an entirely different view if you attend a match rather than watch it on television. Now, any football supporter will tell you that but we are merely punters – a word that slipped out last week from none other than Ange Postecoglou, we are not paid professional managing a top international side.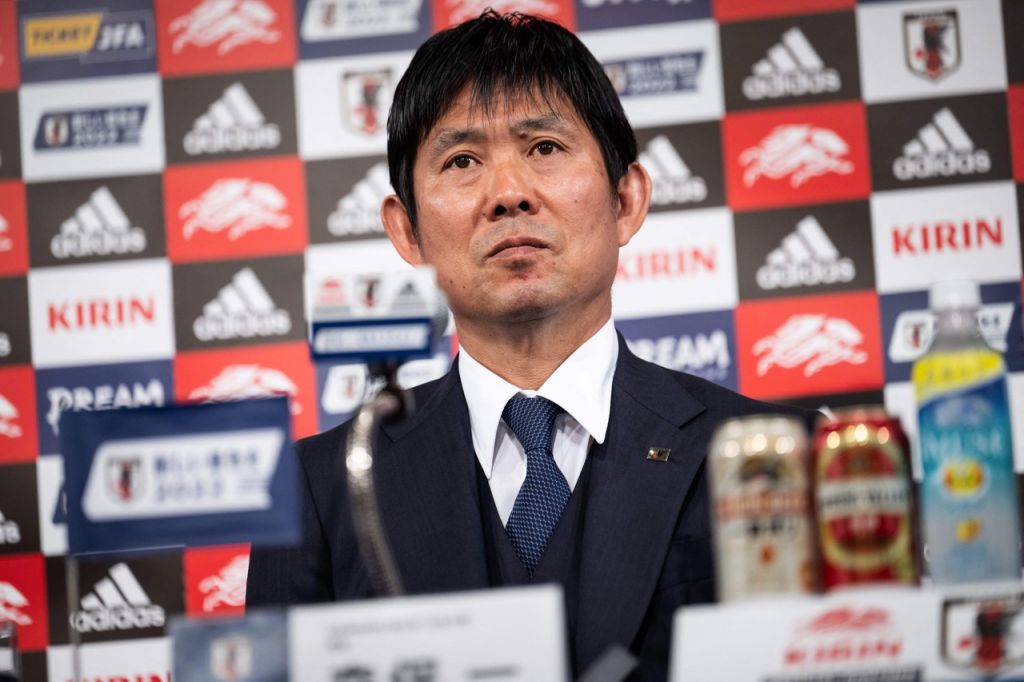 And if you are an international team manager you are looking at any given club match in an entirely different way to us supporters. You don't necessarily care too much about the result, the bizarre VAR calls or anything else really, your focus would be on the player or players that you are going to make a decision on for your next squad.
And if there's a club that has at least three, maybe four or possibly even five players then you get more bang for your bucks, or in this case Yen, if you bothered your backside to get out of your armchair and head over to Scotland to watch those players in action.
Just prior to the World Cup, Kyogo and Reo Hatate were playing in the Champions League in the Santiago Bernabéu in Madrid against the current European Champions. Since the World Cup Kyogo has scored three decisive goals in two matches against a side that contested the Europa League final last season.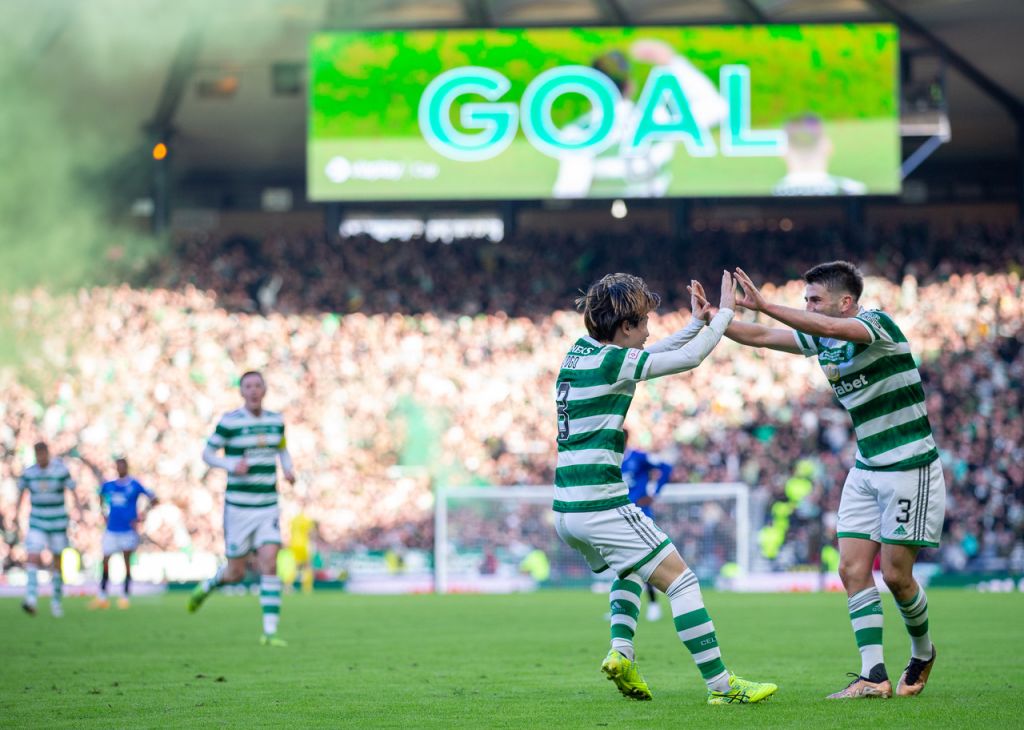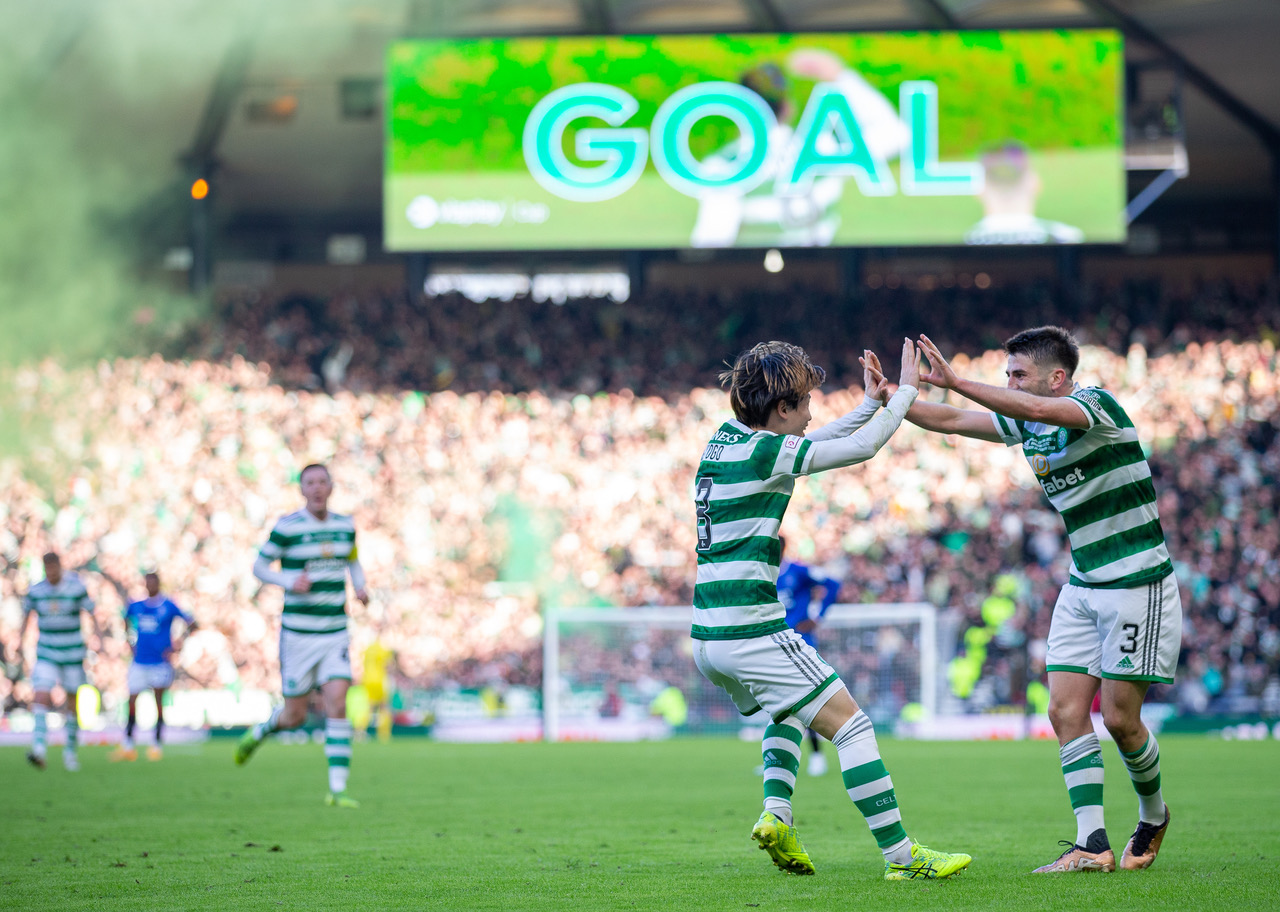 But if you sit and watch the television pictures of the Celtic matches then you only get to see what the broadcaster decides and they have no particular need to focus on any individual player more than any other. And in Kyogo's case you really have to be at the game to see what he brings to the team with his brilliant forward movement that is only ever rewarded maybe one in ten times by his teammates at Celtic making the appropriate pass and the match officials getting their offside calls right. Ange Postecoglou, himself a former international manager who took Australia to the World Cup in Russia, made this very point just last week after the 3-1 win over Hearts.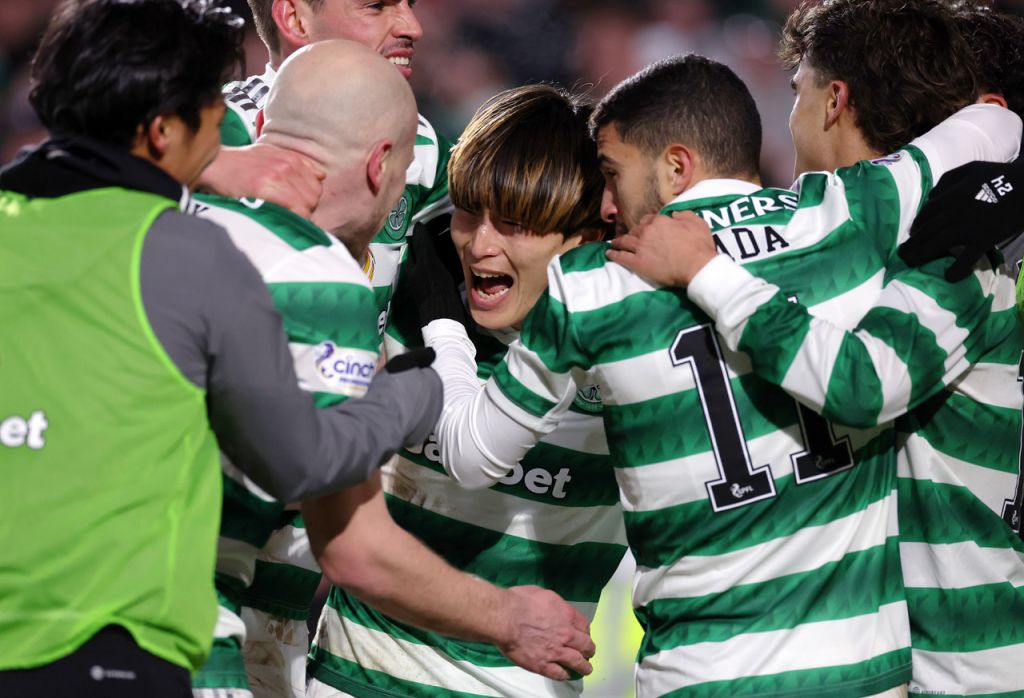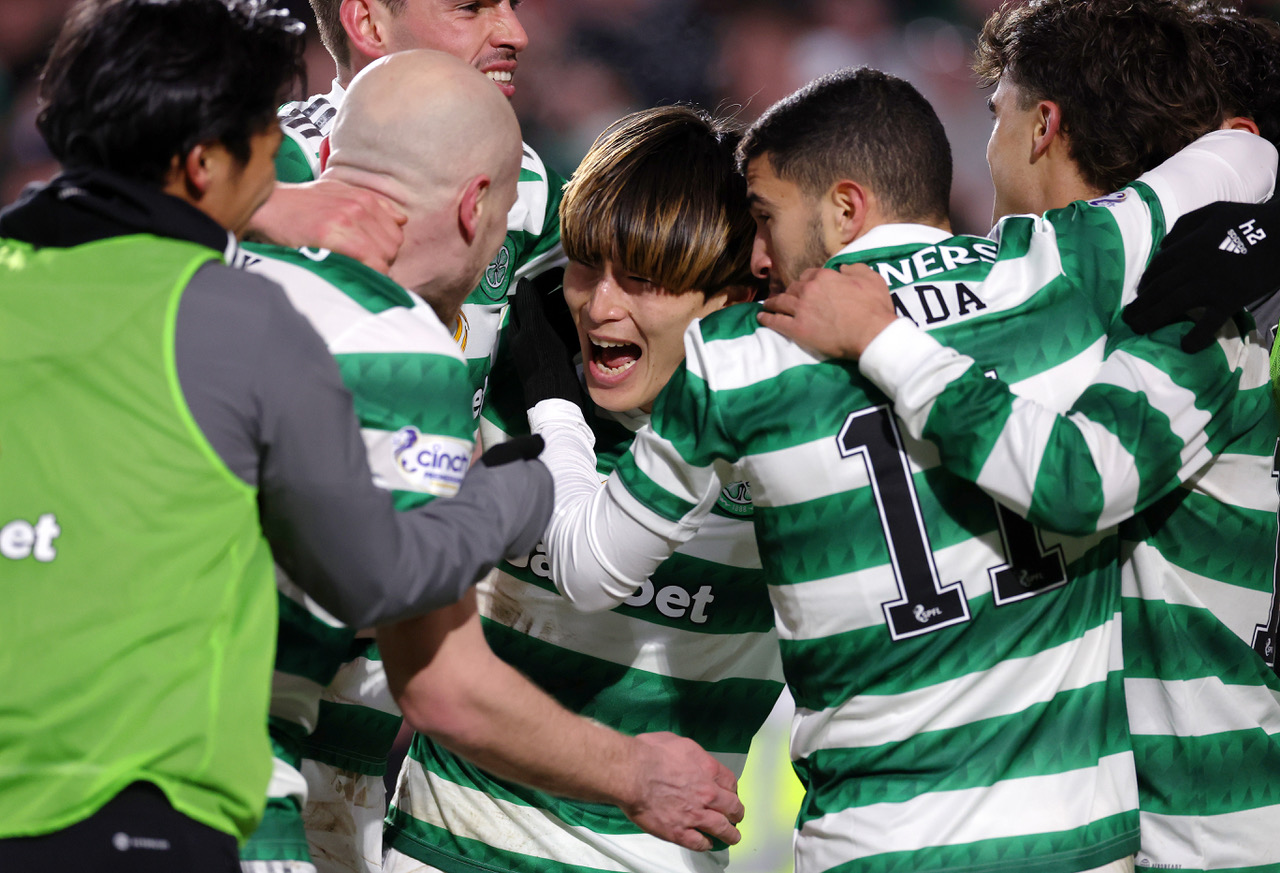 So if you are for instance a Celtic TV subscriber watching all the games on television then you will be well aware that you aren't seeing everything that Kyogo offers. That's just the way it is and you'll still get your enjoyment from watching the games and seeing Celtic win, while knowing that you'd rather be there at Paradise, Hampden or any away venue watching Glasgow Celtic putting on a show.
So in the case of Japan head coach Hajime Moriyasu, who this week said he watches all the Celtic games, but is seldom if ever seen in person at our games, he is suffering from the same problem, missing much of what those at the game will see in Kyogo's game. And of course he could have made the trip to for instance the League Cup Final last month to see how his players would perform in such an important match against last season's Europa League finalists.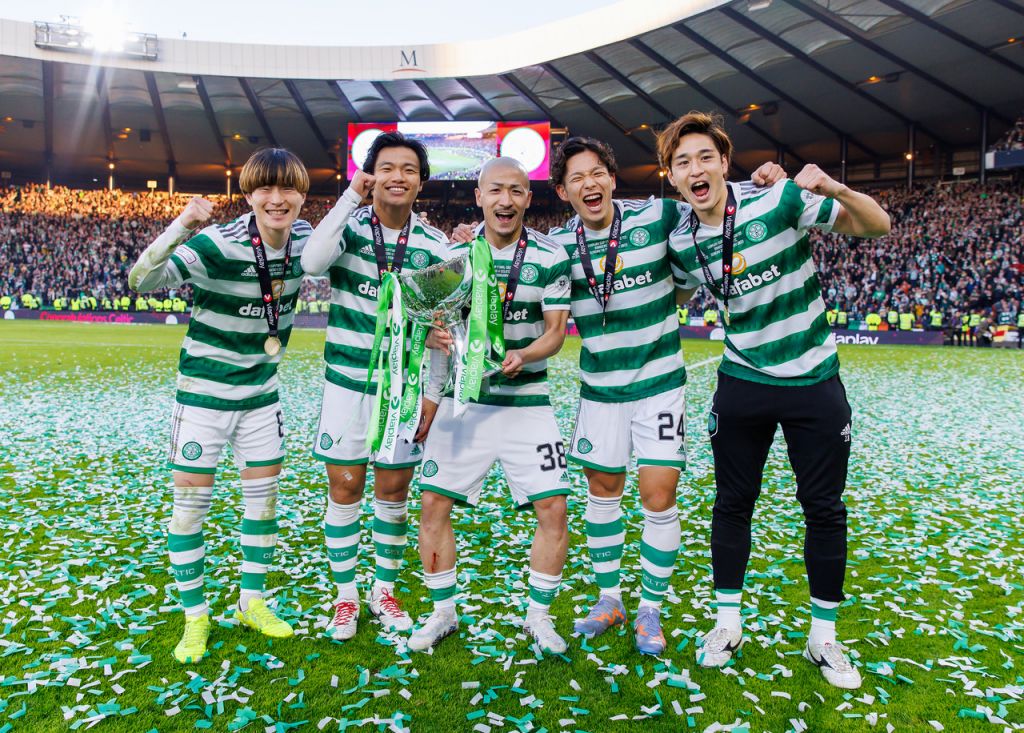 He didn't bother though did he and now he is facing a backlash in his homeland with Japan legend Marcus Tulio Tanaka slamming Moriyasu's latest cap snub for Kyogo. Marcus Tulio Tanaka can't understand how the national coach can pick Daizen Maeda and ignore Kyogo when both players play together at Celtic and in his opinion Kyogo is the far superior player.
"It's unfair. Kyogo is producing results and has to be chosen. Daizen Maeda does his best, but Kyogo is on a higher level. The Japan coach said that he watches all Celtic's games. Was the video cut for Kyogo?
"It's a contradiction. He is watching him, but he didn't choose him. What does it mean when he does not pick the most active player at Celtic? Takuma Asano is in the squad and he can't compare to him.
"The Japan coach definitely has his favourite players — his likes and his dislikes. There are levels as players and, above all, it's about ability. It is the manager's job to select players of high ability and make them play an active role," Tanaka stated, as reported by Scottish Sun.
The fact that Hajime Moriyasu overlooked both Kyogo and Reo Hatate – the current Scottish Premiership Player of the Month – is bad enough. But that little dig he had about the standard of the league makes it worse. It's maybe his own standards he should be looking at and those of the Japan FA who should be asking Moriyasu why he's not bothered getting off his backside to go and watch the Japan players at Celtic.
Would Ange Postecoglou, who this week described Kyogo as his 'banker' signing (see video above), swap Kyogo for any of the strikers in the Japan squad? No he almost certainly wouldn't. And as for Reo Hatate, his form since play resumed after the World Cup has been outstanding and had Hajime Moriyasu bothered coming to Scotland he'd have seen that for himself.
A wee update on the omission of Greg Taylor from the Scotland squad and Cameron Carter-Vickers from the United States squad. Both Celtic players are carrying injuries so have been left out at the request of Celtic working closely with the respective national team managers.
The only remark about the standard of the league has come from Hajime Moriyasu who should be looking in the mirror to have a review of his own professional standards. Older readers will recall Jimmy Sanderson who would always ask calls the the Radio Clyde phone-in if they were at the game? If the answer was no – and invariably there would be feeble excuses rolled out – Sanderson would have been entirely dismissive of their views or opinions on the match.
PS Just noticed that Michael Sanderson published a book on Jimmy, titled Were You at the Game? It's a memoir of the late Jimmy Sanderson, sports journalist of renown. He famously hosted the first football phone-in programme on Radio Clyde where his forceful opinions, blunt delivery and sharp wit seemed tailor-made for this new format. He was a great success before his death in 1986.