In the beautiful afterburn of us climbing seven points ahead of our city rivals to cement our place at the top of the cinch Premiership, the fallout over at Ibrox has been quite fantastic to hear and watch. As they dished up another scathing post-mortem examination of another dreadful result and performance, it would seem that Mr van Bronckhorst has found himself in an unenvial position.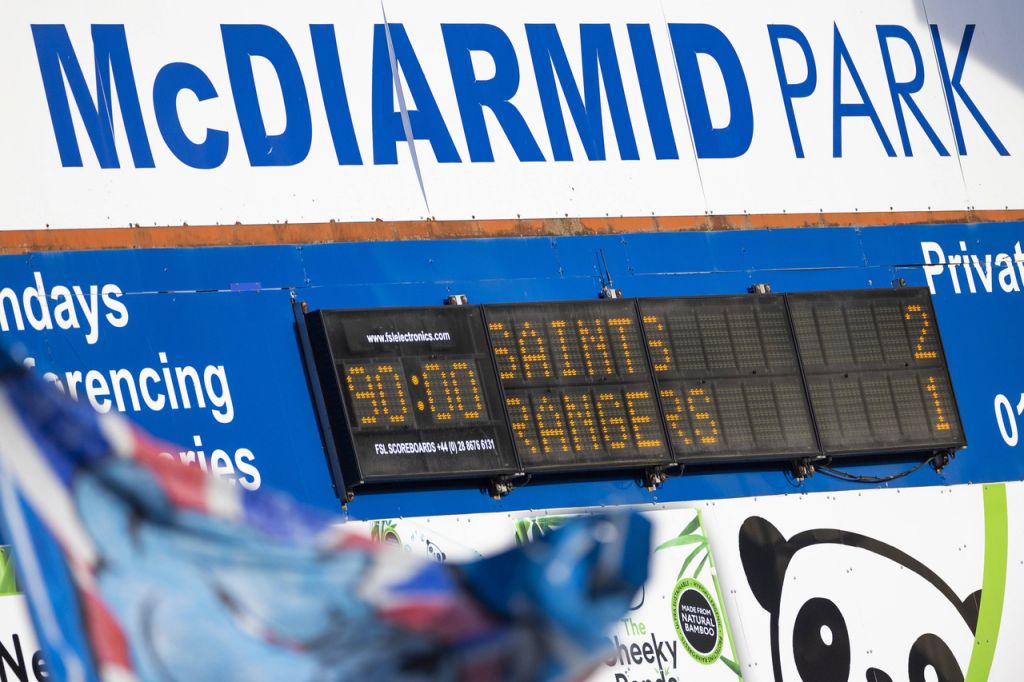 However, he isn't the only one who copped abuse for the teams recent lacklustre displays and the adding of another defeat, by way of a rather tasty strike from James Brown. One Ibrox supporter has had enough and revealed as much when he phoned in The Go Radio Football Show with Paul Cooney, Barry Ferguson and Mark Guidi.
Apoplectic at what he's seen before his very eyes, the poor Bear was excoriating in his assessment of the current squad that has been assembled across the city. Exclaiming in dulcet tones: "We don't huv a Barry Ferguson", James from Govan couldn't quite hide his meltdown from taking over the call. Rambling on for most of the time allocated by Cooney, the poor chap was unable to contain his frustration; harping back to the old club and their staunch bastions such as John Brown and the terminally bigoted Graeme Souness.
He even managed to throw in that the players who play for the new club are "pansies" in quite the bizarre rant.
Have a listen for yourself…
🗣️"Absolute 💩 unbelievable 😡"

LISTEN as Rangers fan James for Govan rips into the Rangers team after their defeat to St Johnstone at the weekend.@MacklinMotors pic.twitter.com/VgrRSYbs4L

— The Go Radio Football Show (@GoFootballShow) November 7, 2022
Paul Gillespie
By popular demand The Celtic Rising is now available on Kindle with all the hardback book's brilliant photos included…https://t.co/ilA06hGLOW @Boola_vogue @cfcliamk96 @hailhailhistory @Celticcurio

— The Celtic Star Editor (@CelticStarMag) November 8, 2022