"JOHNNY, oh Johnny Doyle, oh Johnny Doyle on the wing,"….the Jungle would sing with great enthusiasm for one of their own.
"As long as it's got green and white hoops any number between 1 and 11 will do me. I'd even settle for 12 or 13 sometimes. Numbers don't bother me, as long as I'm playing for Celtic," Johnny Doyle said back in 1980.
Celtic supporters are renowned for treasuring the memories and stories of the great players and matches, but a special place is always reserved for those footballers whose love for their club shines through. And none more so when they've supported that club from a young age.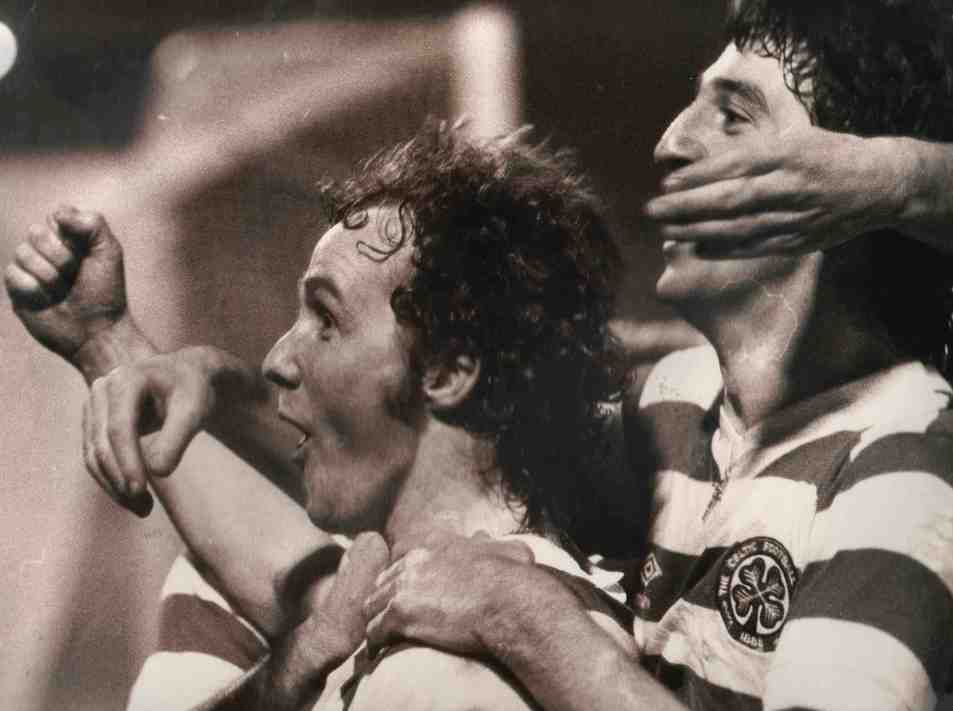 Johnny Doyle was one such Celtic player.
After his tragic death on this day in 1981 the headline in the Celtic View read 'And That Mighty Heart Lies Still'.
More than 2000 people walked behind the hearse at his funeral in Kilmarnock. Only a year earlier Johnny had scored a fantastic header against Real Madrid in the European Cup and won a Scottish Cup winners medal in the victory over Rangers that led to the infamous Hampden Riot. His untimely death caused grief beyond his family to his team-mates, friends and thousands of Celtic supporters who'd seen his commitment shine through.
To that support Johnny Doyle was simply one of them – a bhoy who, like his close friend Tommy Burns, lived the dream of wearing the green-and-white hoops.
One of the traditional ways in which the Celtic support have demonstrated their love for their heroes, living and past, has been through banners. A century ago, the fore-runner of modern supporters clubs were brake clubs and the centrepiece of the carriage those fans drove on their way to games was the banner – one of Tom Maley, from the club's first decade, hanged in Baird's Bar for many years.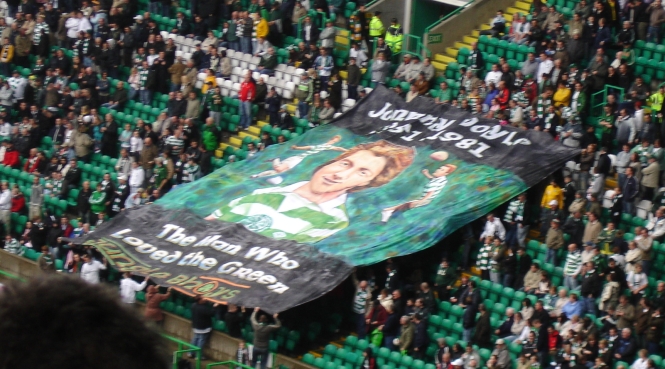 In 2006, as the 25th anniversary of Johnny Doyle's death approached, the Jungle Bhoys supporters group organised a fundraiser in MacConnell's bar in Glasgow city centre to raise monies for a banner in his honour. In attendance that night were Johnny's sister Anne-Marie and his daughter Joanna. With their help a memorial booklet of Johnny was produced which, along with the fundraising night and specially-made postcard, helped raise the necessary monies for the banner – which was proudly unfurled on the 21 October 2006 at Celtic Park before a game against Motherwell.
Five years later, the recently-formed Celtic Graves Society organised a ceremony at Johnny's graveside in Kilmarnock which was attended by his family, including his children Jason and Joanna, and former team-mates Danny McGrain, Peter Latchford, Dom Sullivan, George McCluskey and Lisbon Lion Bobby Lennox.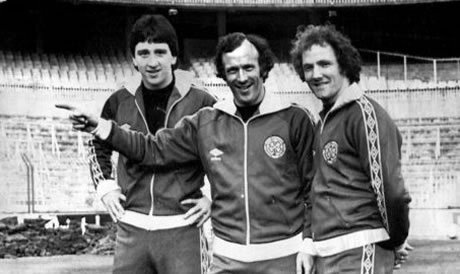 Jim Scanlon of Charlie and the Bhoys played The Johnny Doyle Song at the graveside and, after that day's game at Rugby Park, the band played a gig in Johnny's honour back in Glasgow.
Joanna recalled what it was like as a young girl before and after her father passed away: "I wasn't that aware of much in the early days as I was only 3 when he died. I do however remember him taking me to Parkhead and the team all shaking my hand! At that point however I had absolutely no idea of what my dad's profession was. As I got older, things became a lot clearer through the media and newspaper clippings etc. (which I still have) and I realised that my Dad had indeed been quite a well known footballer!"
As a Celtic fan, what does it mean to you to know how revered your Dad still is by the Celtic support?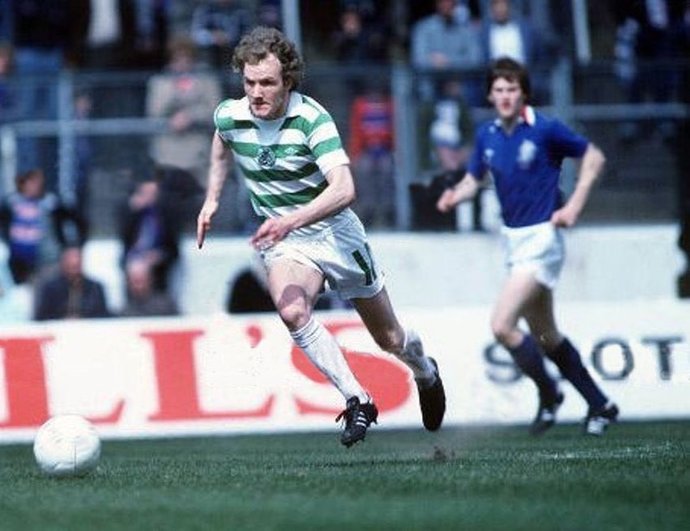 "It means everything. There are no words to describe the enormity of pride felt to know that your dad is still so widely idolised and missed this long down the line after his passing. That being the case, however, just sums up the Celtic supporters perfectly. That is what makes them special – and the best fans in the world.
"They never forget their own and keep in their hearts the pride and love for their club and all those past and present who have shown that same love and loyalty back to them. My dad always said that he loved playing for Celtic and that he would be content to sit on the bench for Celtic as long as it was them he was playing for. If those options were exhausted then he would be back in the stands with his Celtic scarf and the fans. He was a fan first and a player second, and that would never change."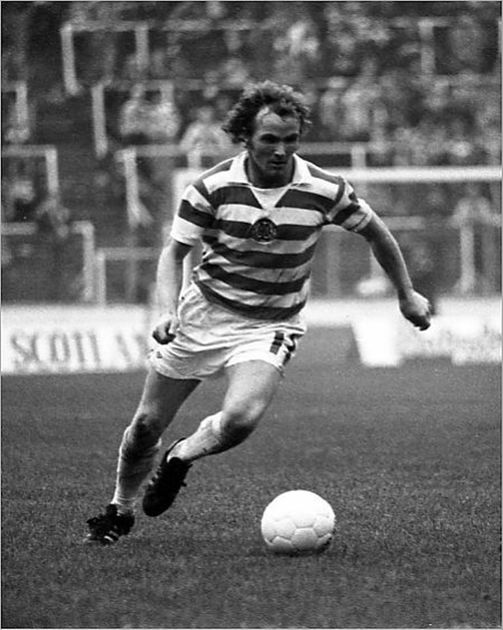 Joanna confirmed that the impetus for keeping the memory of her Dad alive didn't just come from fans based in Scotland and Ireland: "We have many treasured friends from all over Italy known as The Italian Celts. They're a wonderful group of ghuys who are utterly devoted to the club even from hundreds of miles away. They visit Glasgow regularly and you only need to speak with them for a few seconds to know how utterly in love with Celtic they are. I came to meet them through the chairman of their club after a video was posted on You Tube of a group of them visiting my dad's grave. They arranged a mass over in Glasgow to mark the 30th year of my dad's passing and it is an absolute honour to know them."
We asked Joanna if she had much footage of Johnny in action: "I have a videotape of a few of his games, which was recorded from home off the television so it makes it even more personal. It is a lot easier to access footage these days since the internet and you tube took off. It is through those sources that I have come to meet a multitude of fans from all over the world including the Italian Celts. I am still searching for a recording of him speaking however, which unfortunately I have had no luck with. I would love to hear how he sounds as sadly that memory has disappeared through time."
"I am so utterly privileged to be his daughter. God Bless him."