Celtic FC Women are back in action tomorrow after their international break – which saw Kelly Clark start and score for Scotland, Olivia Chance score for New Zealand and Clarissa Larisey play for Canada against Brazil.
Tomorrow Celtic play Hearts at the Excelsior Stadium in Airdrie with the kick-off at 2pm. With the mens team in Australia, this is a perfect chance for you to get along to the game and cheer on Fran Alonso's exciting side. Tickets are £8 for adults and £4 for concessions and are available here.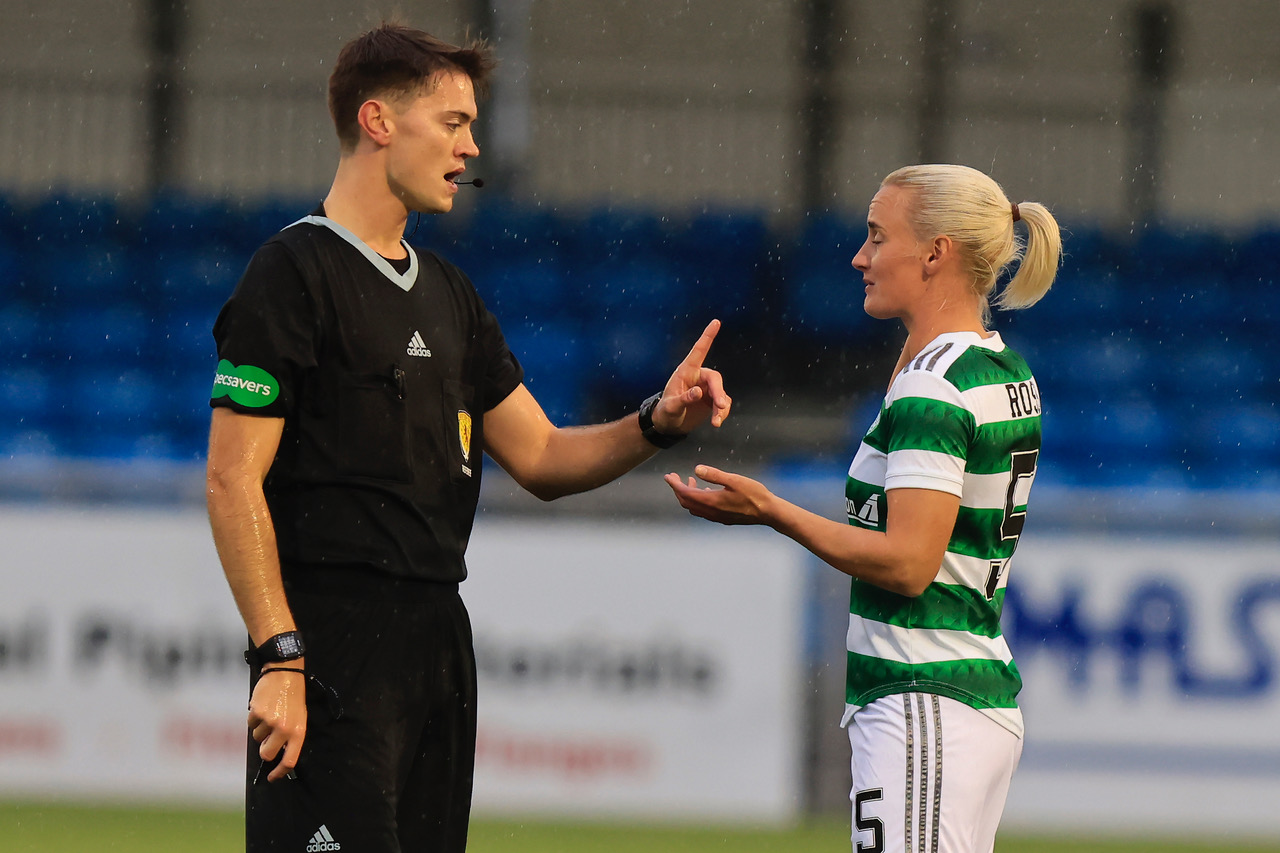 Celtic veteran Natalie Ross spoke to The Celtic fan media including The Celtic Star yesterday afternoon ahead of Sunday's SWPL1 match against a fast improving Hearts side at the The Excelsior Stadium in Airdrie, where Celtic play our home games.
This is a vital match for Celtic and three points are absolutely essential after the perfect start to the season was ended with that League Cup shock against Spartans in a penalty shoot out defeat and then losing 2-1 to Glasgow City in the league match last time-out. With Celtic pushing for a late winner the Ghirls were sucker-punched at the death to lose all three points.
Amy Gallacher, you might recall, was also denied a stonewall penalty in that game, see these honest mistakes!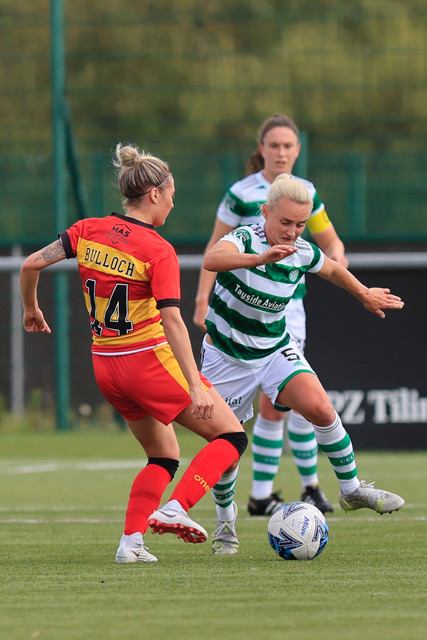 Tomorrow Glasgow City take on theRangers so one or both with have their 100% records in the League ended, with maybe a draw being the best result for Celtic who next weekend play theRangers at Broadwood. They incidentally are selling their tickets for that Glasgow Derby for just £1 to make sure that they have as many of their fans in there as possible. There is also a small allocation of away tickets available.
"We've picked ourselves up and can't wait for the game on Sunday," Natalie Ross
Natalie Ross was injured for well over a year and many thought that she might never play again. Thankfully that proved not to be the case and she has been an important performer for Fran Alonso's side this season.
"Initially there was disappointment especially after the Glasgow City defeat, but those couple of weeks came at a good time for us to regroup," Natalie told The Celtic Star.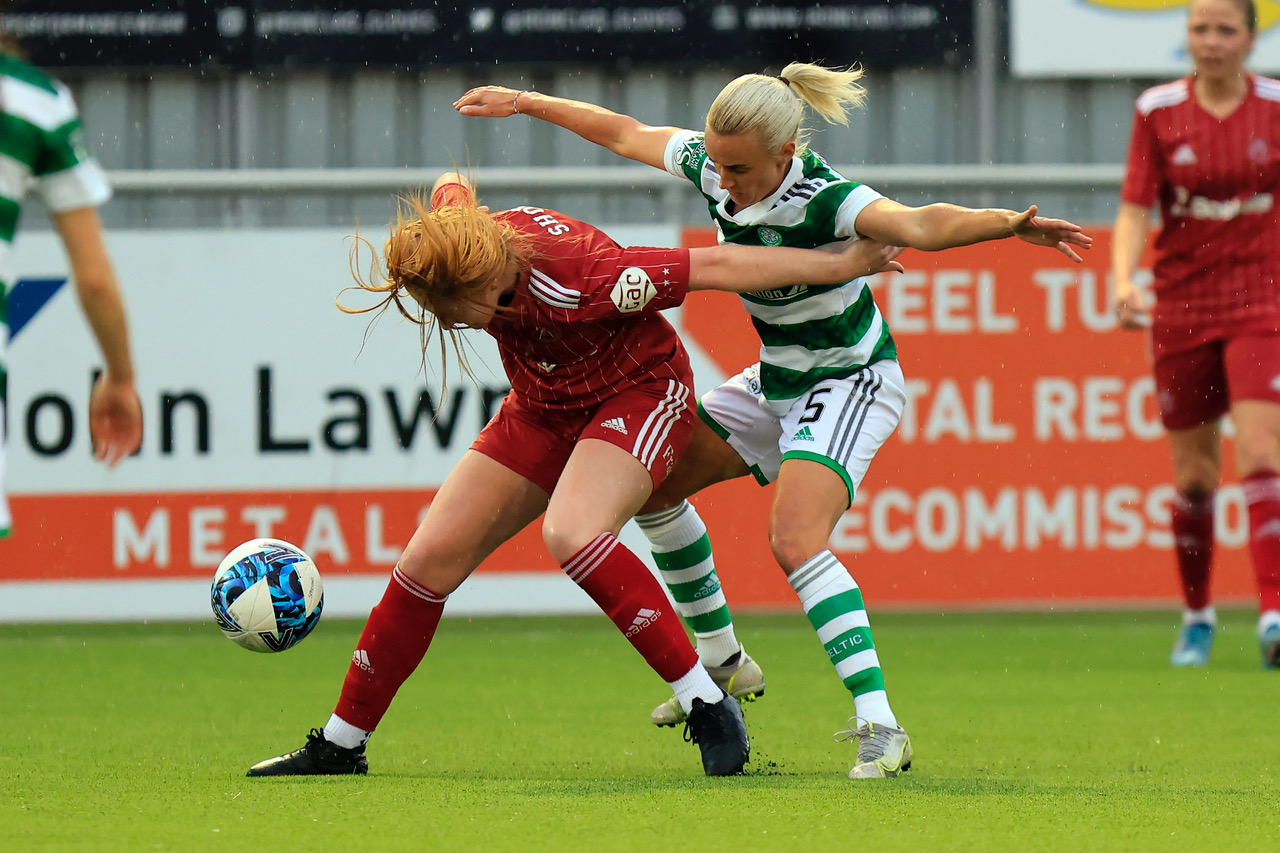 'We've had a great couple of weeks training, a great friendly and the internationalists are re-joining us now.'
"So for a disappointing couple of weeks I believe we've managed to pick ourselves up really, really well and we can't wait for the game on Sunday."
Asked by The Celtic Star about her injury and the frustrations of being sidelined for so long Natalie Ross had this to say: "It was a very frustrating time for me. It's no secret I'm not getting any younger and I was out for about eighteen months. But it was definitely worth the wait.
"Every training session, every game I play, I love playing football and I just hope I can keep playing for another two or three years.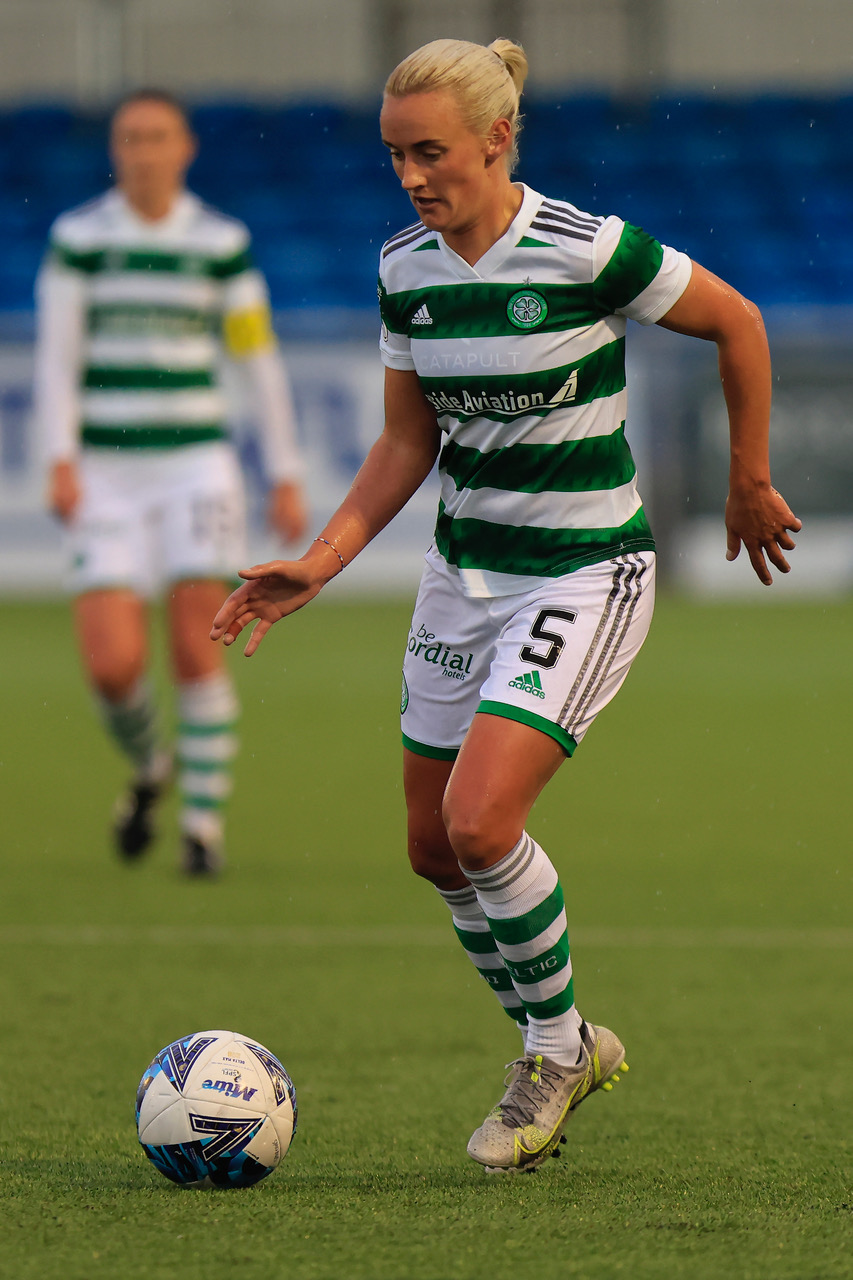 "Every position has two or three players that can play on a Sunday, so you need to keep up high performances in training and you need to take your opportunities.
"There's good competition but a good team spirit as well, and its healthy competition so that makes a successful team. We had a great start to the season and a dip in the last couple of weeks but I'm sure we'll pick it up again."
Watch Natalie Ross speaking to The Celtic fan media, starting with The Celtic Star below..
🎙 "We've had a great couple of weeks training, a great friendly and the internationalists are re-joining us now. We've managed to pick ourselves up really well and we can't wait for Sunday."

Watch the full #CelticFC media conference with Natalie Ross now💻⤵️#CELHEA 🍀 #COYGIG pic.twitter.com/vG0Lf8lB9V

— Celtic FC Women (@CelticFCWomen) November 18, 2022
💬 "We play some attractive, attacking football and that was seen in our first game of the season when we beat Hibs 9-0 with a great support then, so I'd encourage every Celtic fan to come and watch."

Tickets 👉🎟 https://t.co/Kfb5NEMRGJ#CELHEA 🍀 #COYGIG

— Celtic FC Women (@CelticFCWomen) November 18, 2022