Leigh Griffiths would have had an eye on this afternoon's Scottish Cup semi-final between Hibs and Hearts. Both sides proved more than capable of conning Willie Collum into awarding penalties in extra-time but it was only Hearts who converted theirs. So if Celtic can beat Aberdeen tomorrow it will be a repeat of the 2019 Scottish Cup Final which Celtic won 2-1.
"It would be very good for us to get a final," Griffiths said, as reported by Glasgow Times, before talking about the level of criticism that has been directed at Celtic players and management over the past few weeks where there have been no wins, two draws (away to Aberdeen and Lille) and two defeats (both at home to theRangers and AC Milan).
"Ex-players and pundits who want to have a pop at us to try and keep themselves in a job can say what they want and claim that we're in a crisis. But we don't listen to them. Every club in the world will go through a difficult time at some stage. It so happens, ours is just now. But we're only two points off what we were last season. So to call that a crisis? Last season we ended up winning the league by 13 points. So I wouldn't call this a crisis just yet. We've had a couple of bad results, no doubt. But we're hoping to turn things round and what better way to start than by getting to a cup final on Sunday," Griffiths said.
"We know what we've got, we know the squad and we know the backroom staff we've got," he added. "We're all fighting for the same cause. Anybody who wants to disrupt us can try and try and try, but it's not going to affect us. We're a great squad and a tight knit group. Everybody plays for the badge, everybody's fighting for the same cause."
Griffiths is also on a pay-back mission as he feels he owes something to both Neil Lennon and his teammates after his failure to return from the lockdown lay-off in a good enough condition to help the team.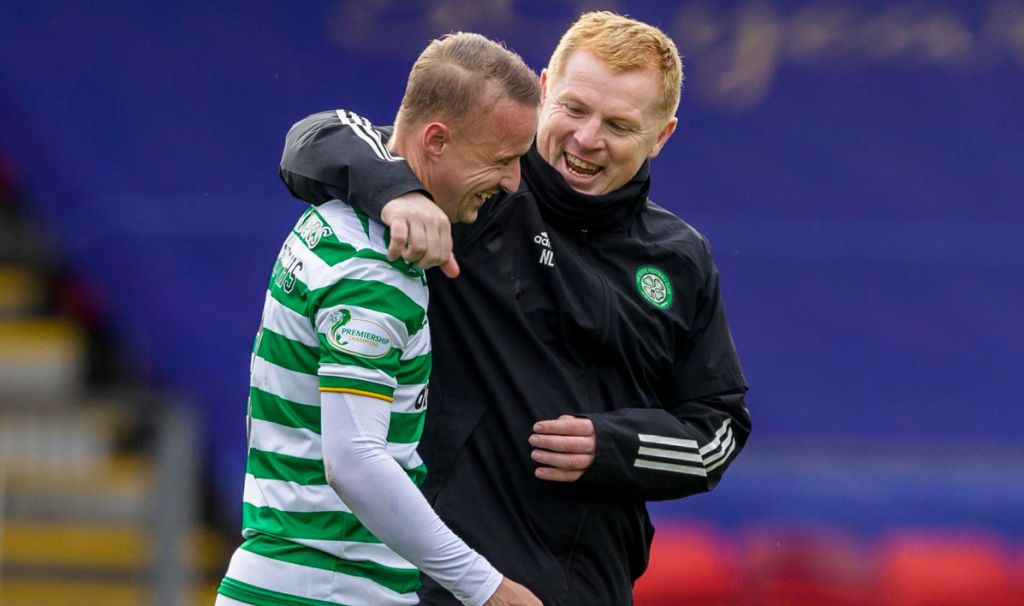 "I don't just owe the manager I owe the team," Griffiths said. "They've stuck by me through thick and thin. I'm trying to repay them as best as I can.
"I've got two goals coming off the bench this season," he said referring to that wonderful headed goal that broke the deadlock at McDiarmid Park and the screamer he scored at Pittodrie last weekend.
"I think I'm only a couple short of breaking into the top 20 for goal scorers for this football club in its history," Griffiths noted. "That would be a big achievement for me as well. As long as I'm contributing and helping the boys get three points or get through to cup finals, I'll be more than delighted."
Winning trophy after trophy at Celtic has only made Griffiths and his teammate hungry for more. "The desire does increase. We've won three straight trebles, now we want to make it four. We're going for our own history. If it's never been done then that's another incentive to make sure we go and get the job done.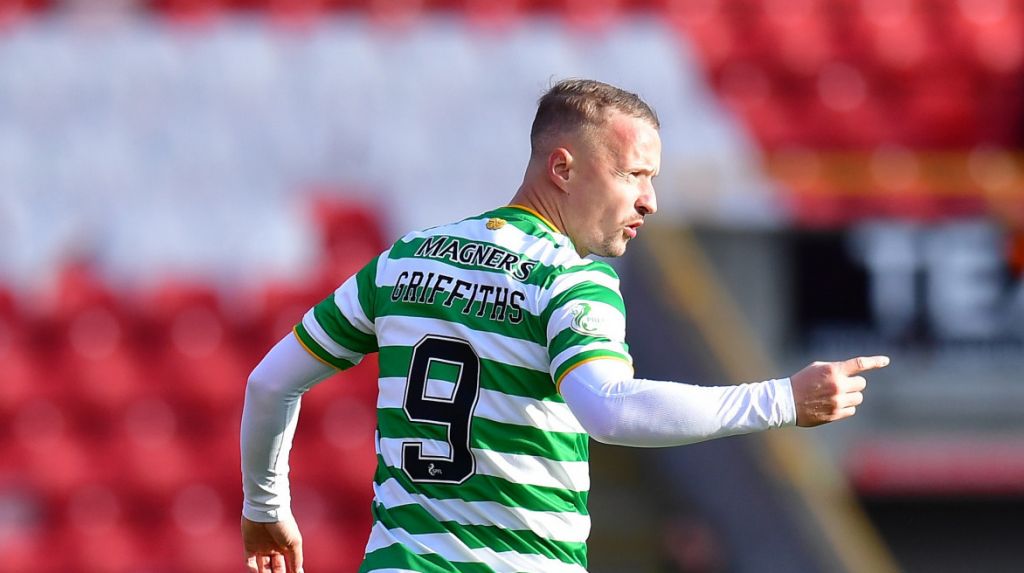 "I want to keep it going. I want to be remembered for the goals I've scored here. And if I can contribute more for The Ten then I'll be absolutely delighted. There are still a lot of points to play for in the league and I want to do everything I can.
"Whether we're going for our eighth, ninth, tenth trophy on the bounce, or it's boys who are going for their first, we want everybody to be a part of it and to be successful."
Griffiths has enjoyed many memorable occasions at Hampden for both club and country including those two amazing free kicks against England back in June 2017, but nothing like that is on the Celtic No.9's mind ahead of tomorrow's game against Aberdeen.
"To be honest, the Scotland game is the furthest thing from my mind right now," Griffiths said. "I want to be back in Celtic's starting eleven before I start thinking about pulling on a dark blue jersey.
"I want to be fit, I want to be in the goals. If I get selected for it, then brilliant. If not, then the boys will get my best wishes for the game and hopefully they can go on and do the country proud and get us to the Euros.
"But first and foremost, my club football is priority and I want to be training well and making sure I'm playing well here."