BEING a fan today you will be feeling drained and emotionally spent. I don't blame you. I am feeling a bit lost in all this commotion and chaos. You may agree, it's all part and parcel of being a modern-day Celtic fan.
The windmill of emotions started when the draw was made for the Champions League on Tuesday when it was announced that Celtic would take on Bosnian champions FK Sarajevo. An encounter that many of the fans would say "could have been better or could have been worse". This will be Celtic's maiden voyage to Bosnia and Herzegovina. FK Sarajevo is an unknown quantity for many Scottish teams. (You can read some background on the club on this article on The Celtic Star from last night….
Why Sarajevo fans respect Celtic – 'you support Palestine, have amazing history and atmosphere'
However, the club has bounced about in the preliminary stages before and took some batterings. You just feel Celtic will have enough quality and zest in the squad to finish the job "sweat-free" over the two legs.
It could be a pointless statement by me, referencing our past experience with Lincoln Red Imps. However, I fully appreciate the Celtic "treble treble" winners have come along since then. I'll happily take a scrappy 1-0 victory away from home and for the Bhoys to kill off the tie at Parkhead. I truly hope that Leigh Griffiths is back in the fold for then. A couple of goals will skyrocket his confidence for future qualifications and for the league campaign again.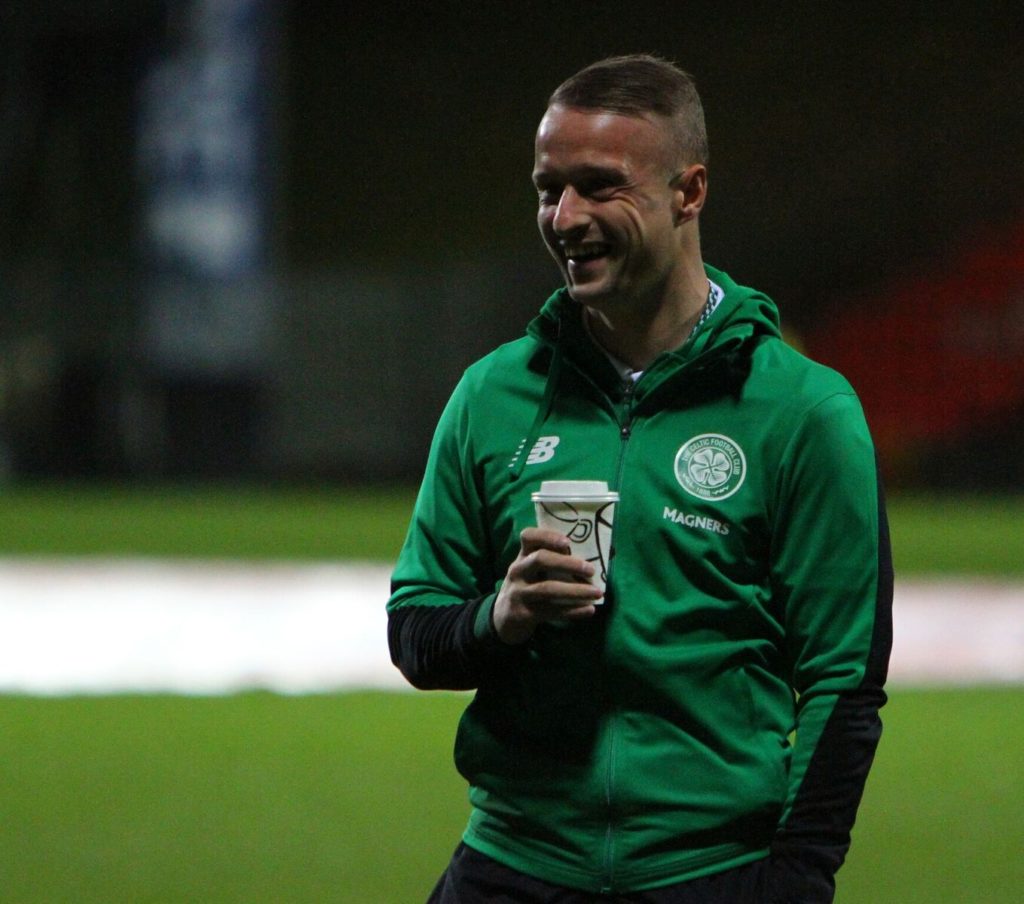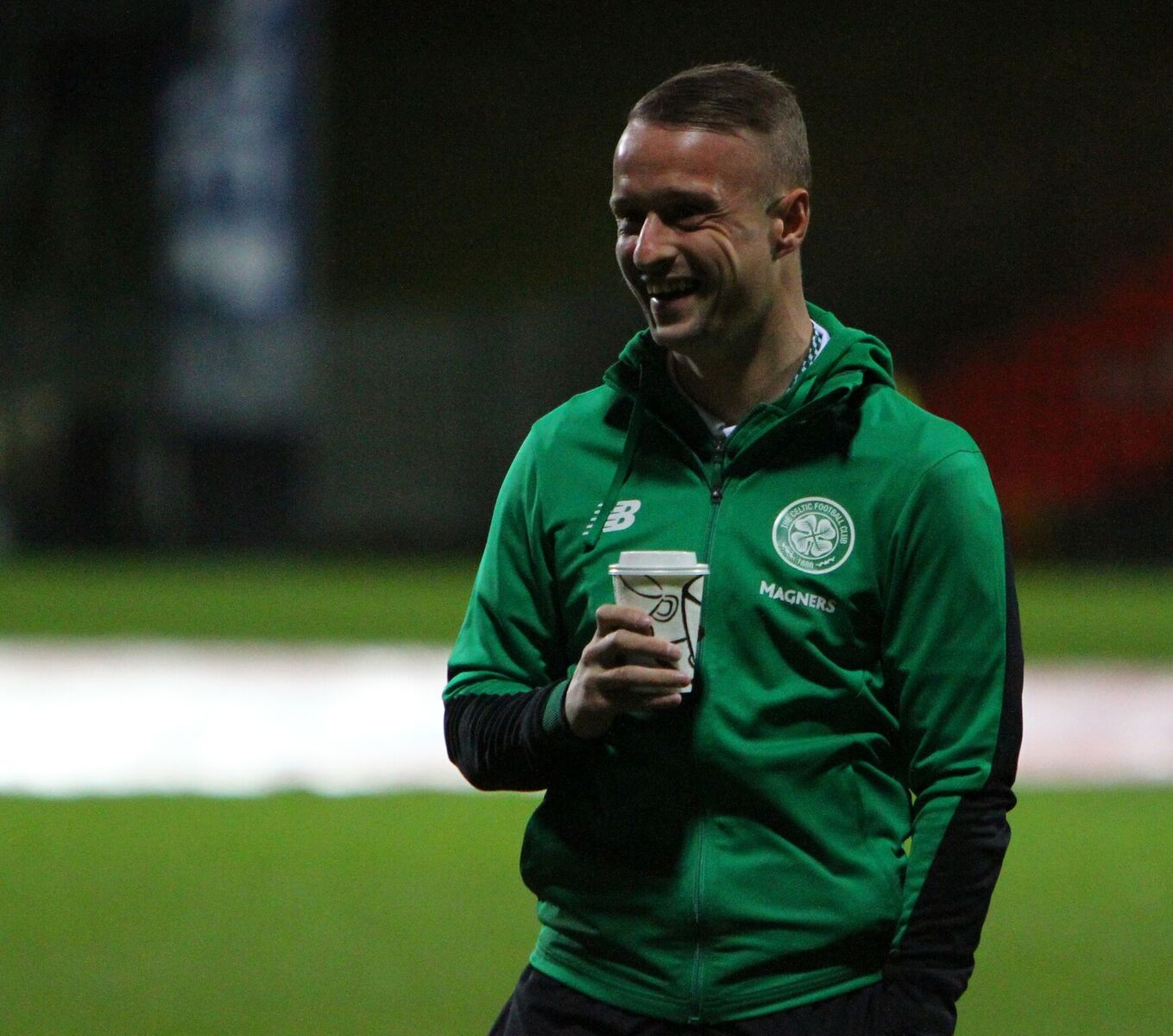 Thursday is where it all got a bit nuts on the communications front. In the morning, I noticed a tweet made by Domestic Ireland referencing that Celtic FC majority shareholder Dermot Desmond was to invest £3 million euros into Shamrock Rovers, bringing the two clubs closer together. It doesn't appear that Shamrock will be a feeder club for Celtic and we've had mixed success with Irish players playing in the hooped jersey.
For Dermot, I can understand his investment in the Irish club to add to his already bulging business portfolio. Regardless, my reaction was "Dermot, please invest some money into our club". We've made zero transfers up until this point, with several seasoned campaigners leaving. Most notably, the one and only Mikael Lustig. The call for ten is not a project or an ambition. It's about the club's legacy. Everyone connected with Celtic has to answer with both guns blazing. No one wants the wooden spoon at the end of next season. Questions will be asked and heads will roll.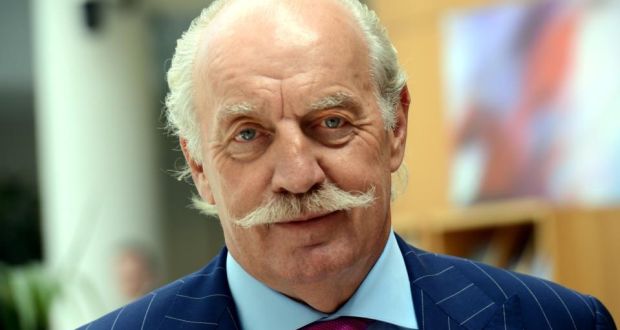 In the afternoon, Celtic announced transfer "guru" Nick Hammond (no relation to Phillip by the way). Nick is only with the club "across the summer" to assist Neil Lennon with transfers. Nick has good knowledge of purchasing and developing unknown Irish players for small money and selling for a considerable large amount. Kevin Doyle is a good example and there's a couple more.
However, would it not be best served to the Parkhead public, if there was a developing storyline before the announcement. Some fanfare perhaps? Yes, the club has been looking for a transfer engineer since the departure of Lee "Compper" Congerton. But, Celtic always seem to bring in people from obscurity. Of course, Nick Hammond had good success with Reading. However, with West Bromwich Albion, Nick was sacked and chased out of the club for failed signings like Oli Burke and Daniel Sturridge.
Nick also pushed for West Brom to take on Alan Pardew as a manager. Granted, it's not Congerton 2.0 but it's not that far off. I am really struggling to fathom the short term, "try before you buy approach". The Celtic faithful have earned the right to ask for more transparency on this appointment and the transfer strategy.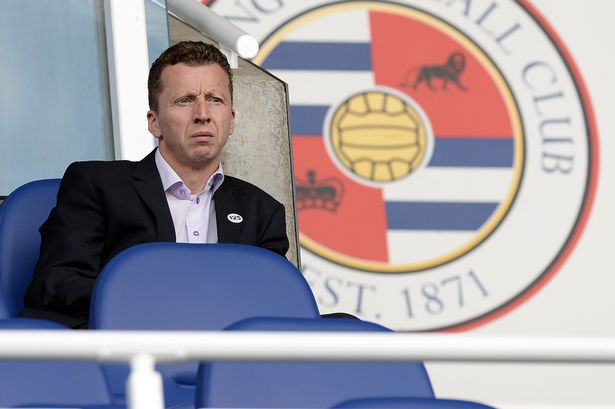 Before Nick Hammond has even had time to get his head around the job he faces at Celtic,  Sky Sports revealed  that David Turnbull has rejected a move to Norwich City and the move to Celtic was back on. I've written about this transfer in previous articles. It's not Celtic's or Peter Lawwell's fault (don't laugh) but, this transfer has become an absolute shambles. Mr Turnbull has become the pantomime villain, the black sheep of Scottish football. What a way for you and your agent to handle your first "big" move.
I've read on Football Scotland (that's Daily Record by another name) an article by Andy Walker who commented that "Celtic have put undue pressure on David Turnbull" I wholeheartedly don't subscribe to this statement. David Turnbull has done nothing but waste both Celtic's and Motherwell's time in this transfer process. Being "put under the cosh" is expected when you're being touted for transfer by your agency as the "next hottest talent" in Scotland.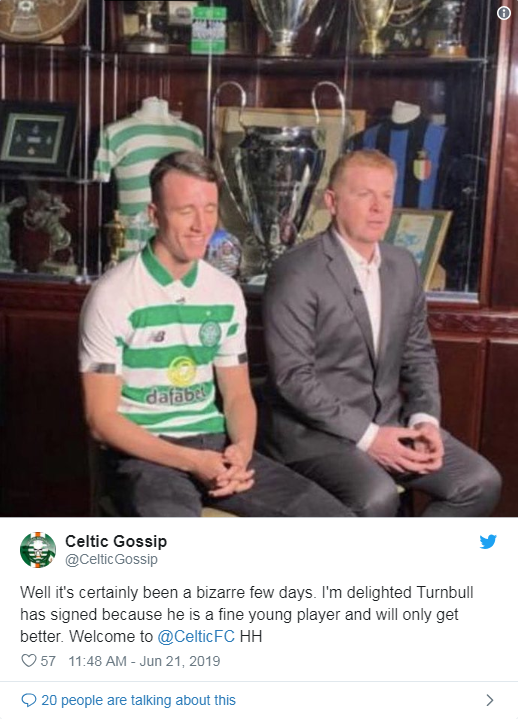 If you can't handle a thick ear by John Kennedy, then you're not going to handle the pressure of a Glasgow Derby very well. It's an unbelievable hard-sell by Celtic to put the surname "Turnbull" on a Celtic jersey and ask the fans to invest in him. When quite clearly David Turnbull has felt the grass is "greener" elsewhere. Forget the knockback Turnbull has given Norwich. If you can't feel the intensity and the history of walking out to an empty Celtic Park, then you'll never ever feel it in your bones. It's love and you only feel it once.
What a week following Celtic – buoyant, dismayed and emotional!
James Pearson