Betfred Cup Final – Celtic 1 Aberdeen 0
Another wonderful Brendan Rodgers afternoon! True, there have been better Cup finals in the past and true, Celtic have played a lot better on several occasions this season, but the key phrase is "job done", and another trophy safely in the cabinet.
We can now relax for a spell, safe in the knowledge that we can spend Christmas and New Year thinking of the lovely Scottish League Cup draped in green and white ribbons for the 18th time and for the third year in a row, the seventh trophy out of seven won by Brendan Rodgers.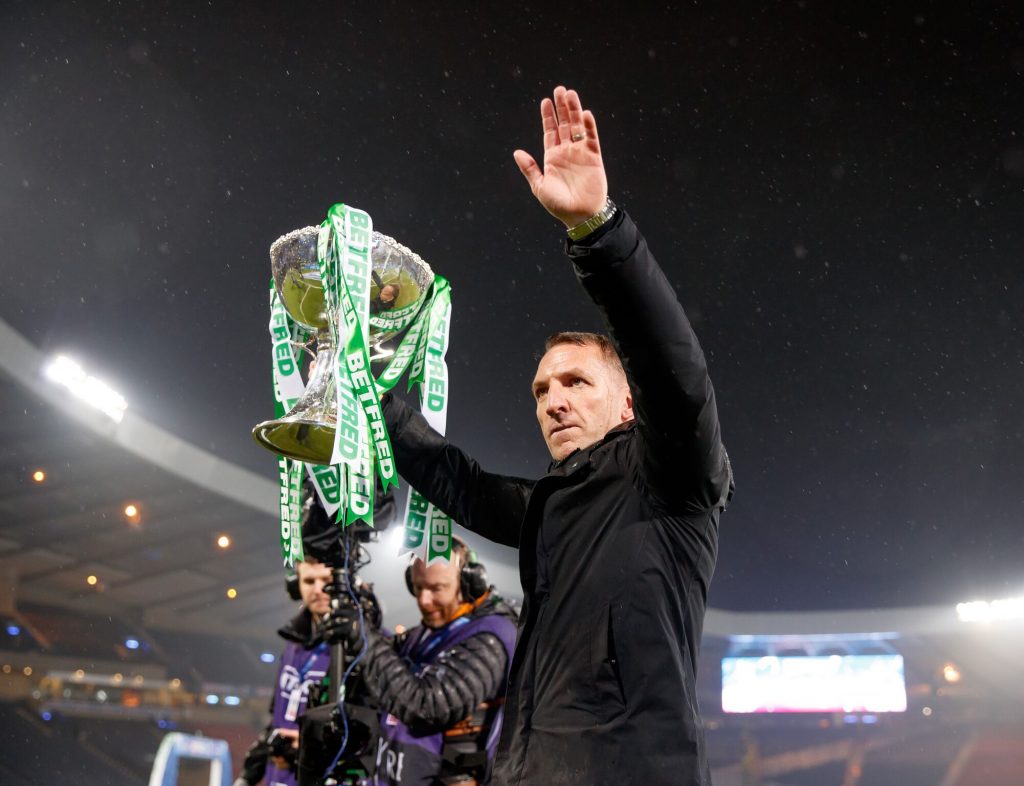 It is a pleasant thought.
The trophy was won today more by grit, determination and professionalism rather than by flair and skill.
The team, having ditched the twin evils of "death wish" and "complacency", have written themselves into the record books once again.
Winning is habit, a good habit. Let us continue it.
The defence rarely looked in trouble. Scott Bain had, as I thought, one bad clearance but apart from that was never troubled. Lustig was aggressive and in the face of everyone, Benkovic seldom put a foot wrong strolling through the game as always, and Boyata until his injury did similarly, and his replacement by Simunovic made no difference.
Tierney was just Tierney, and my Man of the Match was either Callum McGregor or Ryan Christie with possibly Ryan just edging it because of his goal.
James Forrest was a little disappointing, perhaps tired (?) and Odsonne Edouard showed little positional sense on occasion, seemingly unaware that colleagues were in a better position than he was.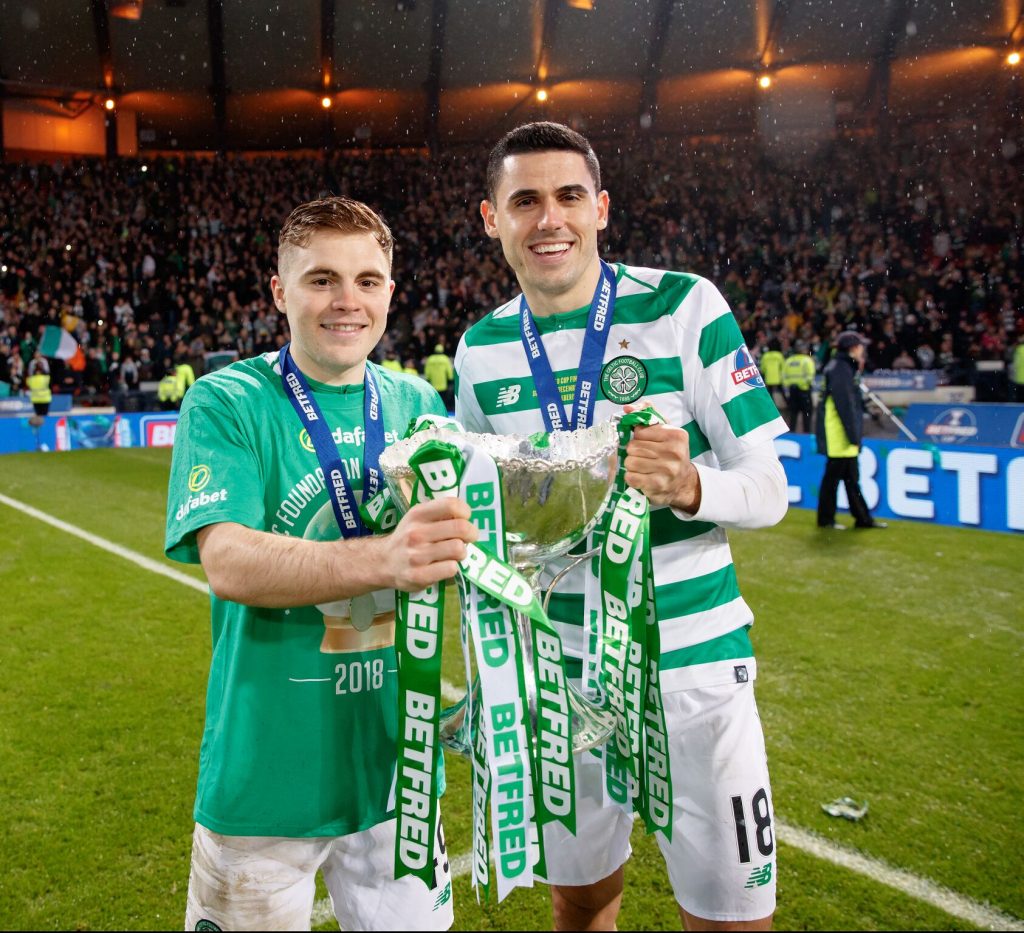 The game, of course, should have been settled early in the second half when Celtic were given that strange penalty which I feel that Andrew Dallas got wrong.
Anyone can miss a penalty of course, and well saved by Joe Lewis, but Scott seemed to let it bother him, and I was surprised that Leigh Griffiths wasn't brought on to replace him, and to finish Aberdeen off.
Nice to see Scott Brown again!
He came on just at the time when things might have become anxious, and he certainly made an impact in calming things down. Not that he calmed me down, for I bit my fingernails and suffered from stress incontinence until the final whistle.
I needn't have worried. Aberdeen seldom looked like scoring and didn't really have a shot on target, other than that unusual occasion when they hit the woodwork.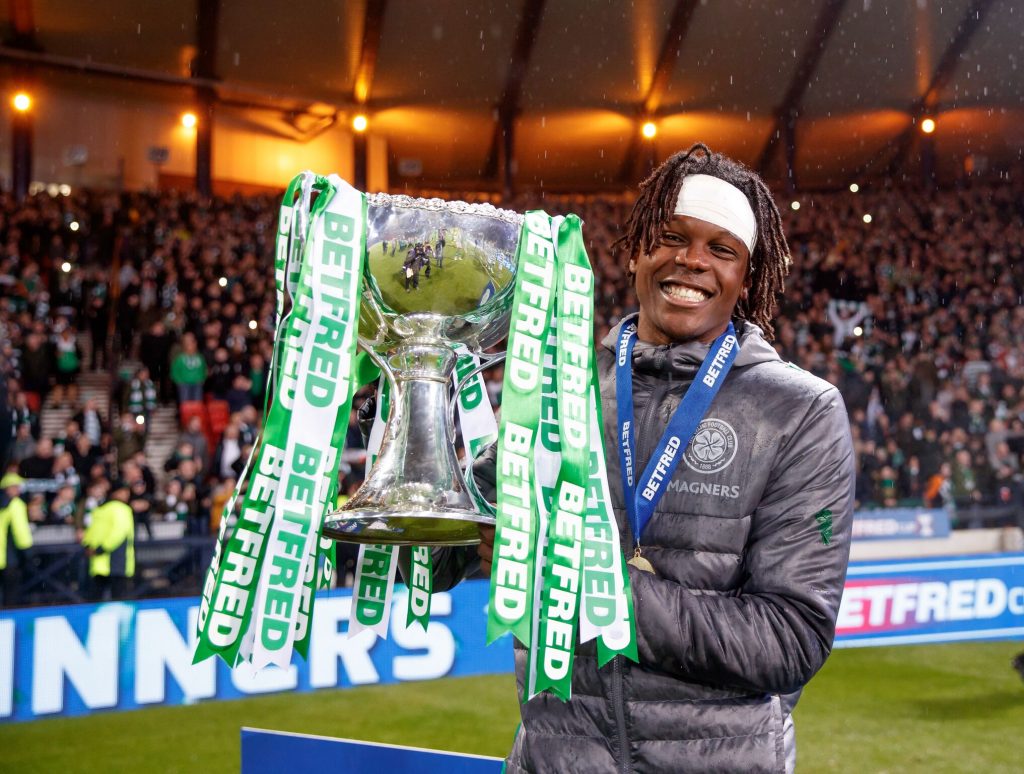 Aberdeen took a certain amount of credit from the game but their manager didn't because of his ungracious and spiteful comments about Mikael Lustig and Ryan Christie – but then again, he is a bitter man!
Best wishes to Gary Mackay-Steven, incidentally, for that was an awful long time that he was down and out. He is a decent human being and a good player.
And their supporters whom I met were sporting and philosophical about the result – and extremely condemnatory of that "baaheid" who appeared from the terracings.
You get them, of course.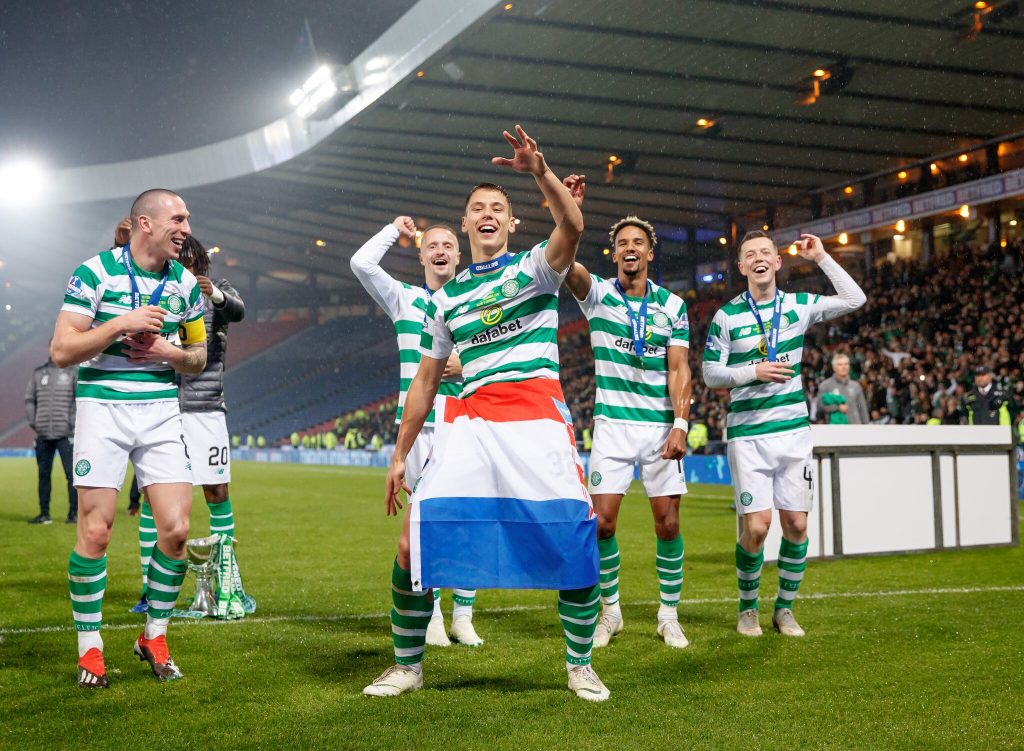 But what an atmosphere at that Celtic End!
Tremendous crowd, noisy, irreverent, supportive, rebellious and cheerful. It was great to be part of it.
So where are we for the rest of the season?
The other game in Edinburgh today shows clearly (if we didn't know it before) who the real rivals are. But we are winners, and have it in us to produce the "treble treble" – and to do well in Europe too.
I would expect a few players to be rested for Motherwell on Wednesday night – but don't overdo it, Brendan!
But let us enjoy tonight!
David Potter