Chris Sutton's emotional appearance on BBC the morning was hard to watch, as he discussed his dad's Mike's habit of writing a diary only for one day to pick up his pen but not knowing how to use it.
Commenting on the BBC Breakfast interview afterwards Sutton had this to say as he continues his campaign to have football take responsibility for the damage that heading the ball has done to so many former players including of course Sutton's late dad and the likes of Celtic's greatest ever captain, the European Cup winner Billy McNeill.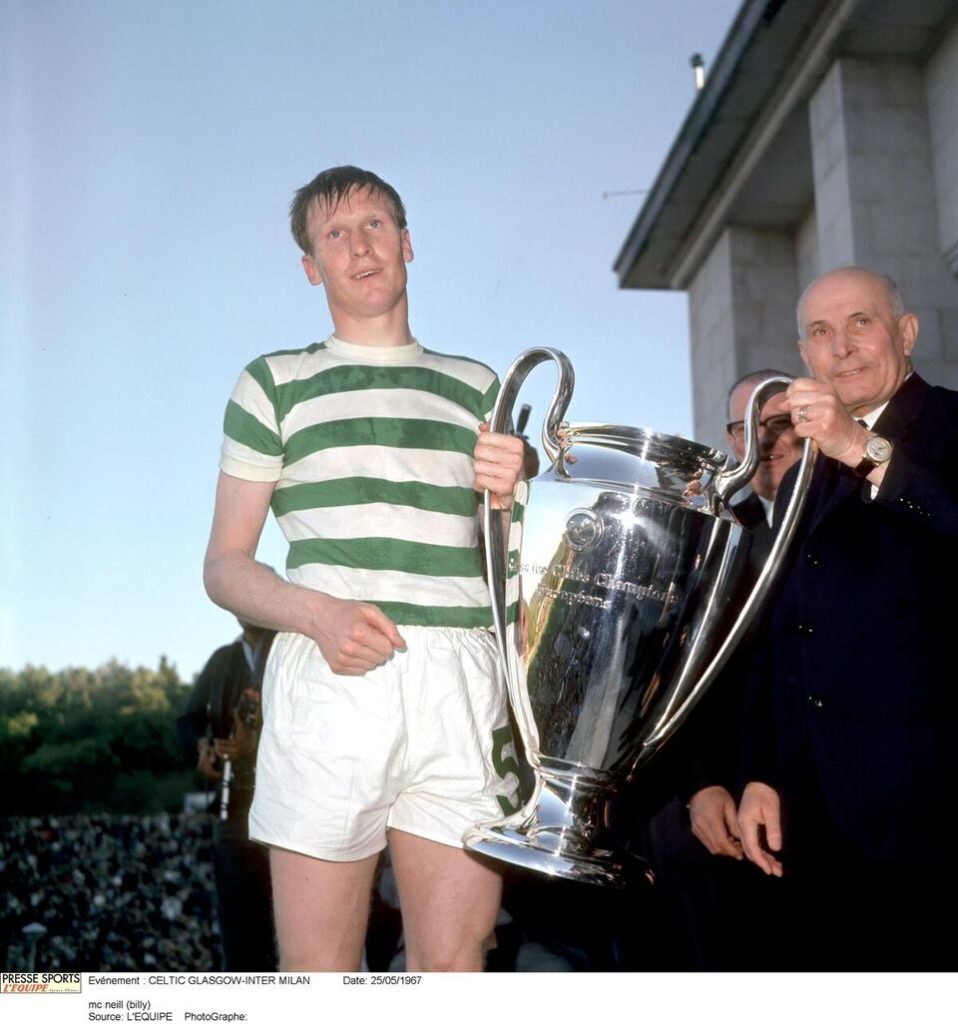 "Huge thanks to the brilliant Sally Nugent for this interview. In any other industry preventative measures would have been put into place already. It's common sense to reduce heading in training and to implement temporary concussion subs. What are the authorities waiting for?" Sutton asks.
The former Celtic striker told BBC Breakfast this morning: "I've seen numerous incidents this season where players have a head injury and they are not taken off the pitch.
"To look after a player correctly, surely the most sensible thing is to take your time, get him off the pitch and have an independent doctor look at him in the sanctuary of the dressing room?
"There are preventative measures we can put in place which are certainly going to help the modern player and generations to come."
Huge thanks to the brilliant @sallynugent for this interview. In any other industry preventative measures would have been put into place already. It's common sense to reduce heading in training and to implement temporary concussion subs. What are the authorities waiting for?? https://t.co/7kVt3kxrAN

— Chris Sutton (@chris_sutton73) April 6, 2021
Here are a few of the many comments to Chris, after this tweet…
"Your Dad will be so proud of what you're doing,"…
"Well done Chris, couldn't have been easy. Keep up the great work mate,"…"Thanks for doing this Chris/Sally and so sorry for your loss Chris. I sadly lost my Grandad, Billy Frith pro footballer in 50's & 60's (player and manager of Coventry City before Jimmy Hill era) to dementia and always blamed heading for his illness. Time for FA to step up."
"Players are dying and football doesn't give a damn. Chris Sutton has probably talked about the death of his dad, his hero, hundreds of times …. believe me…it never gets easier. It rips your heart out every single time. So brave to do this to try and help others,"…
"Thank God for you and your family fighting this uphill battle against those that don't care. You got those wheels turning, slowly but they're paying attention now. Well done Dawn and the Astle family. Chris Sutton, sorry for your loss, tragic."
"Well said Chris. You and others have been trying to get the authorities to act on this terrible debilitating condition for years. Lets hope your work helps others in the future and safe guards are implemented sooner rather than later,"…
Speaking to @sallynugent Chris Sutton calls for temporary substitutes in football to allow players with head injuries to receive treatment ⬇️https://t.co/642b3tp7O2 pic.twitter.com/faHOgEwXlP

— BBC Breakfast (@BBCBreakfast) April 6, 2021
"Heartbreaking and extremely moving interview. Extremely brave of Chris Sutton to do this and he and many others deserve a response that is both meaningful and sincere."
"Well done, Chris. Your Dad would be immensely proud of you and your work. My Dad has suffered with this horrendous disease for three years now, and we both agree with your take on heading wholeheartedly,"…
"Hail Hail Sir love to you and your family my great uncle was a boxer in the Army during WW2 and he got Parkinson's and Dementia it's a heartbreaking thing to see & totally agreed with everything you have said we should act now not later."
"With you all the way Chris. Thank you for discussing this, as tough as it clearly was. You'll be helping many families,"…
"Well spoken Chris, couldn't have been easy speaking out about your lovely dad. Let's hope footballing authorities finally see sense, putting an end to this cruel illness,"…
"Oh Chris, bless you and your family. Your Dad would be so proud of how you're battling for something to be done. You're a great man."
"Watched that this morning. Very moving and a sharp reminder to us all as well as the footballing paymasters. Mike taught me at Hellesdon many years ago and I remember him well. He lived and breathed the game. A real professional at every level,"…
"Highly emotive Chris, thanks for putting that out there. You've been pushing for this vociferously for years and rightly so. This really brings it to life and gives us an opportunity to help protect players in the future. Education is key."
"Great interview Chris and so sorry for the loss of your Dad. Thanks for keeping this subject in the public eye. My Dad played with your Dad at NCFC and continues to suffer with dementia like so many others. Would be good to create a local campaign,"…
"Lost my dad on Boxing day too, so found this an especially moving interview. Total respect to you, Chris for having the courage to speak openly about his dementia, and to you, Sally for the way you bring important issues to light from football's greats, as with Rashford recently."
"Chris you are campaigning for common sense here. look at studies into brain damage in American football and boxing and then compare to heading a football… it's like smoking or wearing a seatbelt. Those things took time to change but have changed forever,"…
"Amazing Chris! Well done to you for sharing your heart breaking story. Takes a lot to do that! It's great that you're trying to prevent this happen to others. A very emotional interview. I'm sure your dad would be very proud of you for trying to make changes for the better."
…and on and on the responses go from folk all over the UK. Chris Sutton really is making a difference here and the football authorities are going to have act sooner rather than later. As Sutton says, what are they waiting for?
Last year former Premier League star Chris Sutton lost his dad, who was also a footballer, to dementia.

Chris is now calling for immediate change ⬇️

More here: https://t.co/5NxOTg6K6P pic.twitter.com/RlIzoAVFpm

— BBC Breakfast (@BBCBreakfast) April 6, 2021