It has been quite a week for post-game punishments being meted out in Scottish football. Kemar Roofe was offered a two-game ban for his somewhat overzealous attempts to 'shield the ball' – copyright McFadden and Kerr on Sportscene – when clashing with Murray Davidson at Ibrox midweek, this the back of team-mate Alfredo Morelos three game suspension for an on-field assault on Hibs Ryan Porteous, and of course most of the headlines taken up by the alleged simulation of Albian Ajeti at Rugby Park.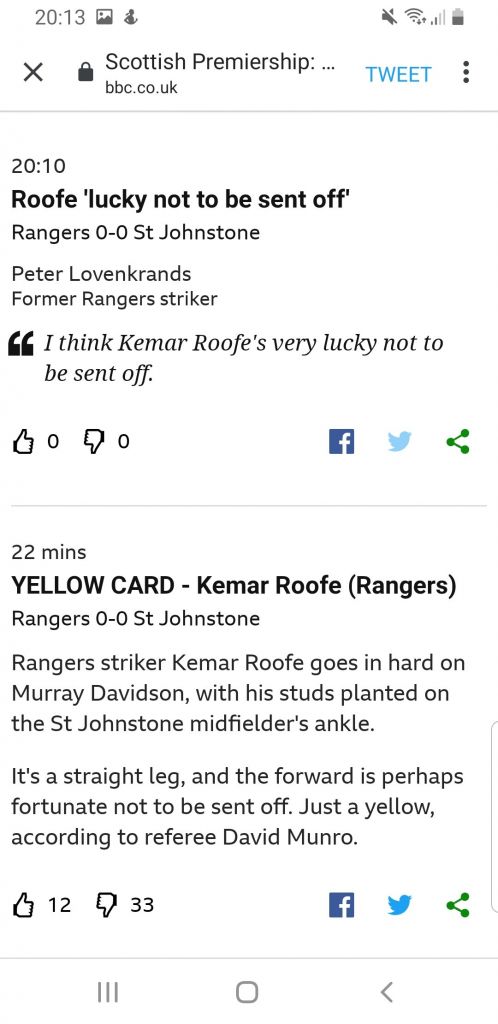 Only in Scottish football could the perceived simulation of a player to gain a penalty warrant more column inches than ill-disciplined violent assaults, although you'd have to wonder how much of that is down to the club the player represents rather than the manner of the indiscretion.
Watch Ajeti's ankle twist with the pressure being put on his Achilles – i'd have gone down 🙂

Do they do this for every Scottish game they cover? Must be some rich material this season. https://t.co/qUBG6dz8cz

— celticbynum9ers (@Alan_Morrison67) February 3, 2021
With that in mind Celtic have decided to appeal Albian Ajeti's offer of a two-game suspension, in what is a welcome change in tactics from the club's custodians when it comes to defending Celtic and our players. A cynic may say that is due to an opportunity being afforded to curry favour with the support to bridge a chasm of trust, but there is now an opportunity to blow such perceived cynicism out the water and challenge the SFA once again.
Celtic made heavy weather of yesterday's win over Motherwell. From a position of total dominance for over an hour it took a last gasp goal-line clearance from substitute Diego Laxalt to guarantee the three points. There is a post mortem in place as to how Celtic's performance went from sublime to nigh on ridiculous, and there should be a further examination ongoing with regards to referee Nick Walsh's decision-making process at Celtic Park yesterday.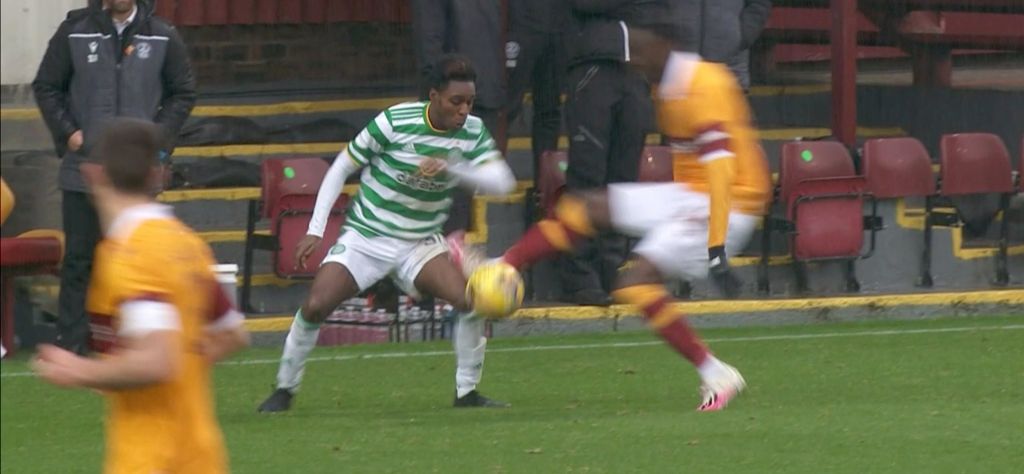 Devante Cole has history when it comes to the use of force when it comes to Celtic players.
His 'tackle' on Jeremie Frimpong in Celtic's 4-1 win at Fir Park in November saw the Motherwell striker escape with a yellow for his atrocious assault on Celtic's now Bundesliga employed full-back, and the player received the same punishment for a frustrated retaliatory kick into the chest of Ismaila Soro in yesterday's Celtic Park encounter.
Everybody was Kung Fu fighting, a yellow card in Scotland, go figure? pic.twitter.com/G5I8v9R9QQ

— Lisbon Lion (@tirnaog_09) February 7, 2021
As Andrew Dallas did at Celtic Park, Nick Walsh appears to also seem satisfied that attacks on Celtic players warrant a mere caution. If Celtic are looking at a change in approach from rolling over to the SFA to standing up to injustices, then yesterday has given Celtic the ammunition to go to war.
And just in case Celtic fear the Devante Cole was a one-off misjudgement rather than a refusal to protect our players, Walsh again produced a yellow card for an elbow to the face of Stephen Welsh by Motherwell striker Harry Smith at the half way line.
It does make you wonder what colour of card would have been produced had a Celtic player been handing out their own punishments in such a fashion, although we don't have to wonder at all.
A horrible challenge and a kickout. He stayed on the park both times. 🙄 pic.twitter.com/fDD6Bpsg65

— FE22 (@French_Eddy22) February 6, 2021
Ryan Christie's high and not so handsome tackle at Livingston last season correctly saw red, whilst Nir Bitton at Ibrox saw red for a wrestle and the apparent denying of a goalscoring opportunity for Alfredo Molerlos at Ibrox on 2nd January. And yet it's Steven Gerard who calls for consistency – do me a favour.
Yellow cards are not a suitable punishment for either of those incidents in which Celtic players were harmed yesterday, nor was it a punishment to fit the crime for Devante Cole in November. Indeed, you have to wonder if the leniency afforded to the Motherwell striker at Fir Park emboldened the player when it came to his retaliation to Ismaila Soro getting the better of him yesterday afternoon.
If Celtic are genuinely serious about protecting their players, then the defending of Albian Ajeti's simulation charge should only be the beginning.
Motherwell have form…. pic.twitter.com/m0mhmUz5OA

— Slimshady (@Slimshady1961) February 6, 2021
Ajeti's trial by television saw the player brought before a three-man panel of ex-referees. Celtic should now be suggesting to the compliance team at the SFA that yellow cards for both Devante Cole and Harry Smith are insufficient punishments.
When it comes to consistency Celtic need to be pointing out the blatant disparity on show. If not players like Devante Cole can act with impunity.
And if the SFA state the referees see these decisions and deem them as merely a cautionable offence, then it is time Celtic pushed for transparency and reform, because it is clear going by the number of incidents having to go before the compliance team, and then being overturned, that the men in the middle don't seem suitably clued up. Or perhaps they are.
Niall J