SCOTT BROWN, speaking to Celtic TV this evening after signing his two year extension that will allow him the chance to captain Celtic to Ten in a Row, confessed to his love of Celtic as being a major factor in his decision to choose Paradise over Australia.
"I love the club, I love playing in front of 60,000 fans, I love winning games and winning trophies," Broony confessed.
"That's why I came here – it's so long ago now – and I enjoy every single moment of it, from training every day at Lennoxtown to playing in front of our fans. The main thing is for me to stay and try to win as many more leagues and cups as I possibly can.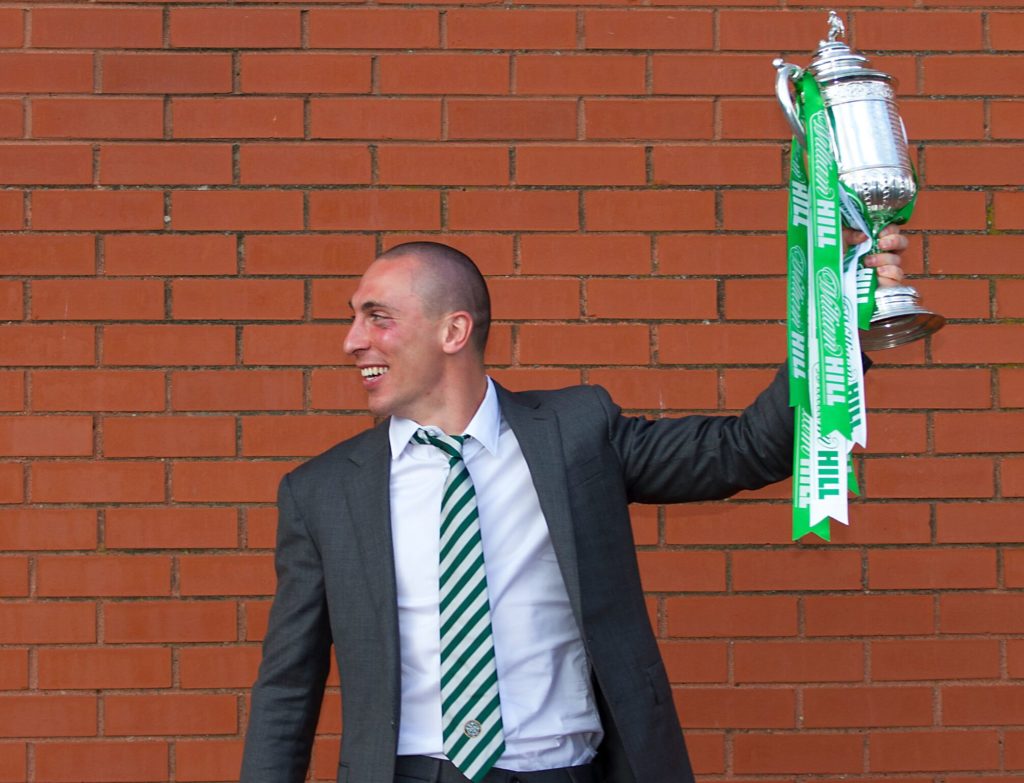 "The Double Treble was special. We did the Invincible Treble two seasons ago, and nobody thought we could repeat the treble, but remarkably, the lads were exceptional last season as well and we managed to get that over the line as well.
"For us to go and win seven trophies in a row is fantastic. The manager came in and he's set the standards so high, and we've all been ticking the boxes.
"If you want to play here, you have to make sure that you're at the top of your game, week in, week out, and that's what all the lads have been doing here," Broony said.
The captain enjoys a special bond with The Celtic support and he is appreciative of the backing he has always enjoyed since his arrival at the club in 2007.
"Throughout my time here at Celtic, the fans have helped me through a lot of hard times.
"So has everyone at the club, and that's why it was the right thing for me to stay here and to keep going for as long as I can.
"I wouldn't have signed if I didn't have that hunger to go and win more trophies, to go and win every single game that I play in. I enjoy playing, I enjoy winning and, as I said before, that's why I came to this club.
"For me, it's for us to get back into the Champions League next season and play against top-quality players.
"To do that, we've got to win the league again this season. And I want to get as many appearances under my belt as well before I eventually do hang the boots up because it doesn't look like I'll be scoring any goals soon!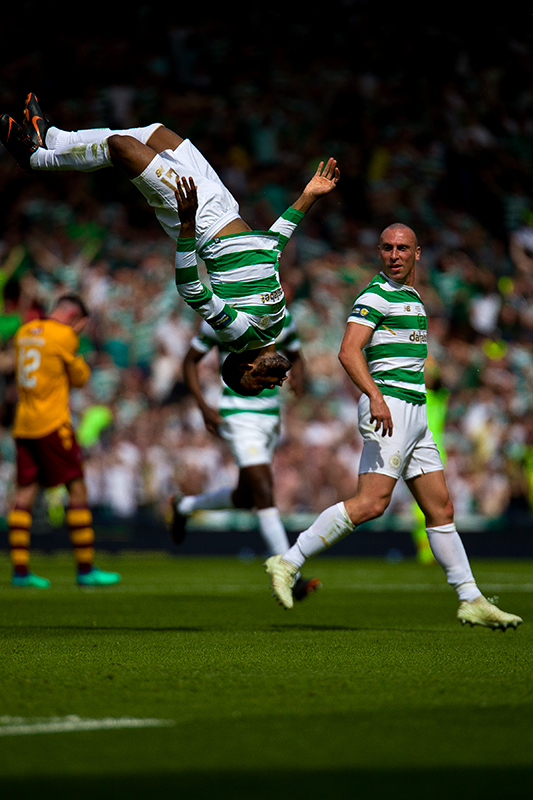 "I've always had a special relationship with the Celtic fans from when I first came in and I had a good first season. I dipped a bit in the second season but the fans always supported me.
"And when I meet fans in the street they chat away to me and they're always so positive no matter what. They might be going through hard times, or I might be going through hard times, but football brings everyone together and, for me, that's what so special about this club.
"It's a big family-orientated club and once you come here, you never want to leave."
Also on The Celtic Star…
'I'm very proud to the first Ukrainian to sign for Celtic,' Maryan Shved
Toljan's loan deal to Celtic is 'fixed', Sky Sports Germany reports
Scott Brown signs 2 year contract to keep him at Celtic for The Ten
How we feeling after that contract extension, @ScottBrown8? ????

\o/ #GR8SCOTT \o/ pic.twitter.com/aa4GEinHdu

— Celtic Football Club (@CelticFC) January 31, 2019
Watch the Highlights – Where it ended up Minus Six, at Ibrox!
Celtic Fans TV – Post match reaction from a bitterly cold Celtic Way
Sandman's Definitive Ratings: Celtic v St John's Ambulance Select
'Callum is a class act – St Johnstone? A side bankrupt of attacking ideas,' David Potter