Those who chose to absent themselves from Celtic Park last night should be kicking themselves this morning for they missed some splendid football from Celtic and some cracking goals, of which we have now scored 50 this season. That is some going, and last night's performance was as good as any I have seen for some time.
Now of course Celtic really should beat the team who are at the bottom of the Division below them, but it should be remembered that they performed this feat by fielding players who are not necessarily the first choices in some cases. Such players should not be discouraged by being referred to like this, for they will certainly all be needed at some point this season, and Celtic have no reason to fear any "injury jinx" or "fixture congestion". We have enough players to cope with it all.
Partick Thistle did not play all that badly in the first half, their best spell coming towards the end of that period. Indeed if their goal had been allowed to stand instead of being chalked off (correctly, I am informed by those in a better position to see than I was), they might have made a game of it – for a spell at least.
They have clearly been boosted by the arrival of a new Manager, and my prediction is that they will soon start to climb the Championship.
Tonight however in the second half, they were simply swept aside by a superb and entertaining Celtic side.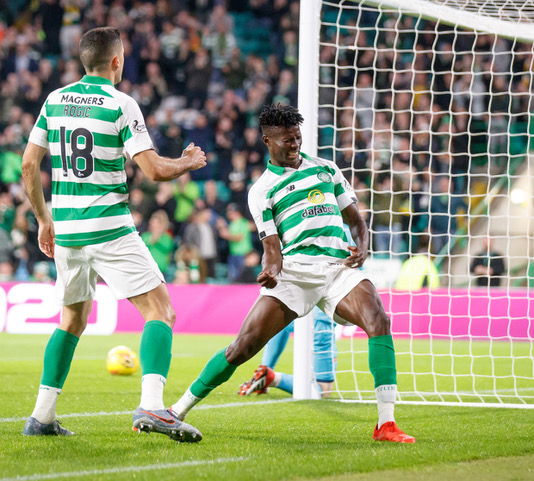 Bayo had scored in the first half from a Jonny Hayes cross and the loudspeaker announcer was very keen to give him another, but it was in fact Tom Rogic whom we have not see a lot of for a while.
And then we had two crackers from Olivier Ntcham. What a change in that player – and it is all about attitude, now that he seems to have ditched that sour-faced, persecuted, self-pitying persona that we saw too much of last year. Both goals were good, one was brilliant and well received by the crowd who would have loved to have seen another to give him a hat-trick.
And then we had Scott Sinclair (with a different hairstyle) scoring a goal which clearly meant so much to him. There is still a place at Celtic Park for him!
Jeremie Frimpong had a very impressive debut, although my Man of The Match would have been the other full back Jonny Hayes who was very hard working and skillful throughout. Never a good idea to grab a man by the shirt, though! Kristoffer Ajer should have told you about that! It is such an obvious foul, and you cannot really explain it away. It is so unnecessary as well when you are good enough and fast enough.
The crowd were supportive throughout. Two ridiculous things though – one was that the Partick Thistle fans started singing about "this is a library". Hmmm! I was once at Firhill when Forfar were there several years ago. At least in a real library, somebody turns a few pages now and again.
The other was when the Celtic fans started singing that Kenny Miller now works in a bank. "Kenny Miller! You're a banker! You're a banker!" At least that's what I thought they were chanting! But if they weren't, they should remember that Kenny also played for Celtic at one point, and in any case what he does in the privacy of his own bathroom is no business of the Green Brigade!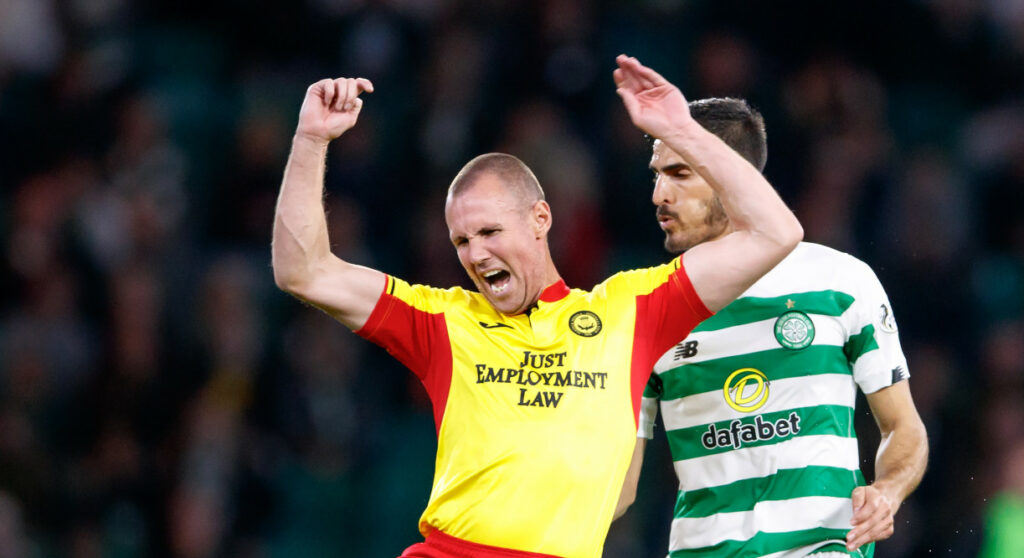 Elsewhere Rangers beat Livingston luckily 1-0 (we knew that would happen, didn't we?) and the two Edinburgh teams ended up being better at taking penalties than Kilmarnock and Aberdeen. (It made for exciting listening on the bus radio coming home, but why did they tell us the draw before two of the ties were finished?) We have Hibs on 2/3 Nov, but it is hard not to envisage a Celtic v the Rangers League Cup Final on 7 December.
We also have Hibs on Saturday coming at Easter Road with a 12.30 pm kick off. That will not be easy. Hibs are wounded at the moment. That might make them more dangerous.
David Potter
ALSO ON THE CELTIC STAR…
Sandman's Definitive Ratings – Celtic 5 West End Thespians 0…see HERE.
'Tom Rogic was simply breath-taking.Take a bow Olivier Ntcham. A masterclass,' Niall J…see HERE.
Celtic's five goal thrashing sets up semifinal against Hibs…see HERE.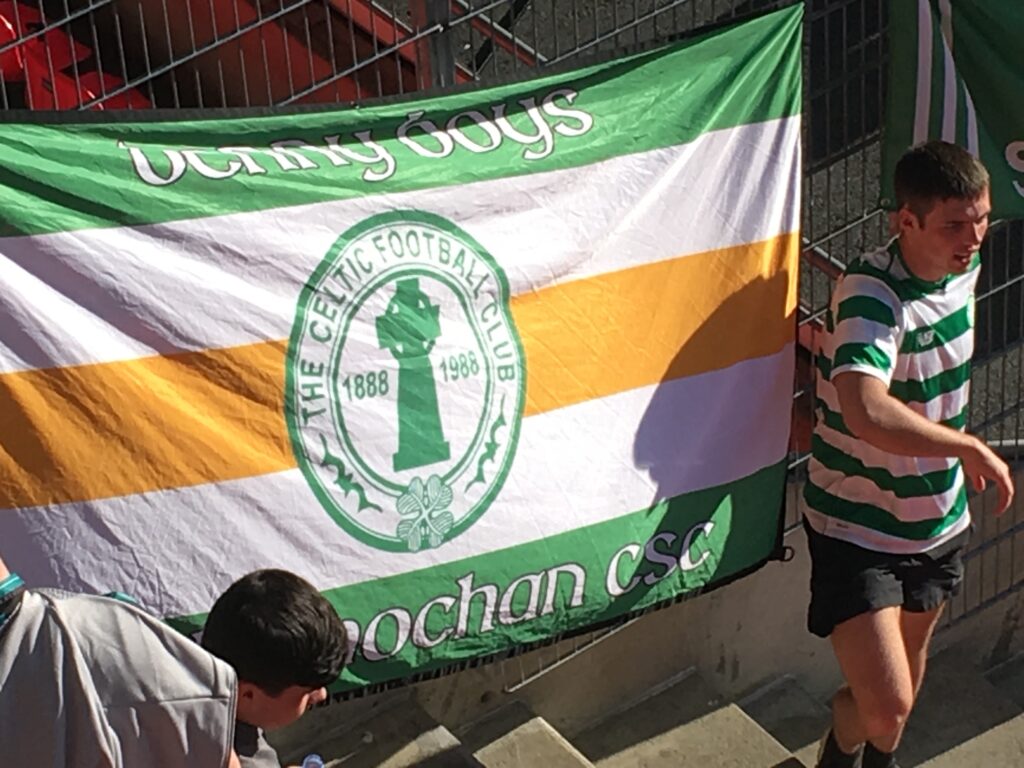 'Hail Hail, les Celts sont ici' – Matt Corr's Rennes Diary…see HERE.