Anthony Ralston is the cover star on today's match day programme, another sign that he's gaining enhanced recognition for the great start to the season he's enjoyed, currently as Celtic's first pick and ONLY right back.
We'll have a peek into one of the threads on our sister forum, Celtic Noise (where signing up is quick and easy, it's for Celtic Supporters only though, and you're guaranteed a warm and friendly welcome) to check out what's been said about Ralston….
What's being said about Ralston…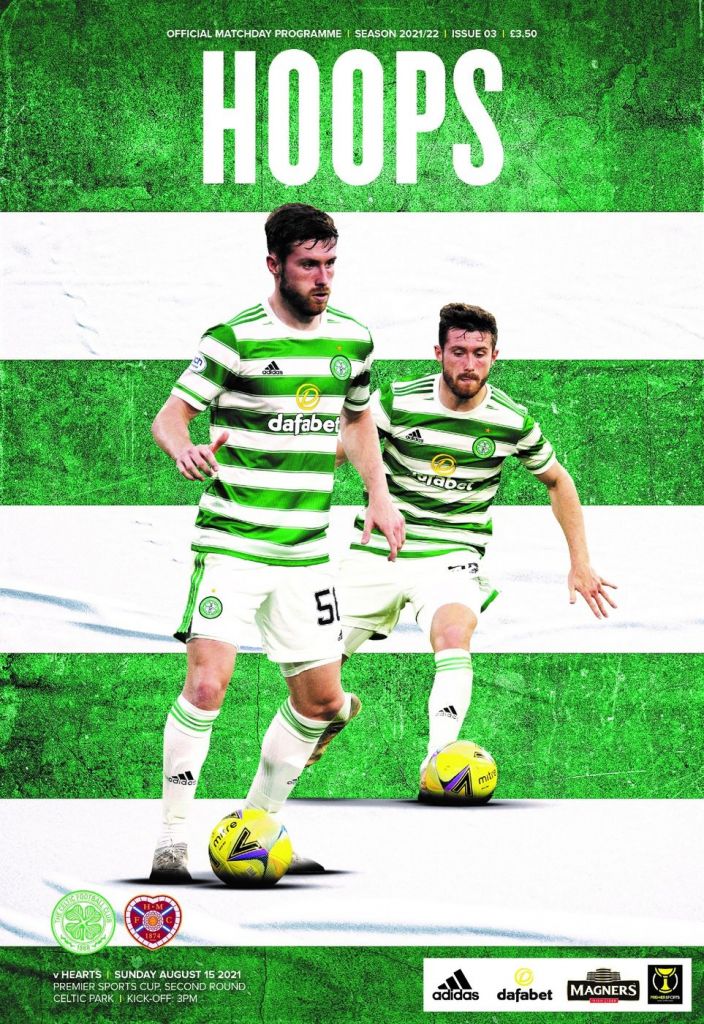 I've spent the last few months criticising Ralston and in my mind rightly so. Caught out of position, caught in possession, poor crossing and daft challenges around the box (armchair football expert)…but..if anyone personifies what Ange has done at Celtic in such a short period of time it's this man.
On Thursday night we saw a confident defender who stood his ground against a pacey winger who had a few tricks in his locker. Ralston made him cut back or he won possession while staying on his feet. Only 2 weeks ago he would have dived in and gave away a daft foul on the edge of the box.
He didn't hold on to the ball to long, he was looking for his next pass before the ball got to him. His one touch passing into McGregor while under pressure constantly opened up space for us in midfield. He won't come up against a tougher opponent in Scotland, whether our media want to admit that or not it's a fact, and Ralston certainly held his own.
We still need an experienced RB brought in….2 weeks ago I would have said to walk straight into the team but now I'd say it's to battle for the jersey, it's Ralson's to lose at this moment in time. The turnaround in a few weeks has been amazing. What a player we might have. We'll done Anthony Ralston!
Lubo's left peg – Well-known member on Celtic Noise.
Well said Lubo. Been with Celtic since he was 8 years old. Celtic through and through, an honest player and he never hides. He's not fancy, but he does his job and he's thriving under the new boss and his team mates know, he's got their back.
Remember the night we got gubbed by PSG, but Anthony Ralston had a few run ins with Neymar. After the game Neymar refused to shake hands with him or swap shirts, according to the MSM, Neymar had already promised his shirt to someone else. Check out the coupon on the diving wee so-and-so. Brilliant player, but an absolute roaster!
Dilligaf – Well-known member on Celtic Noise.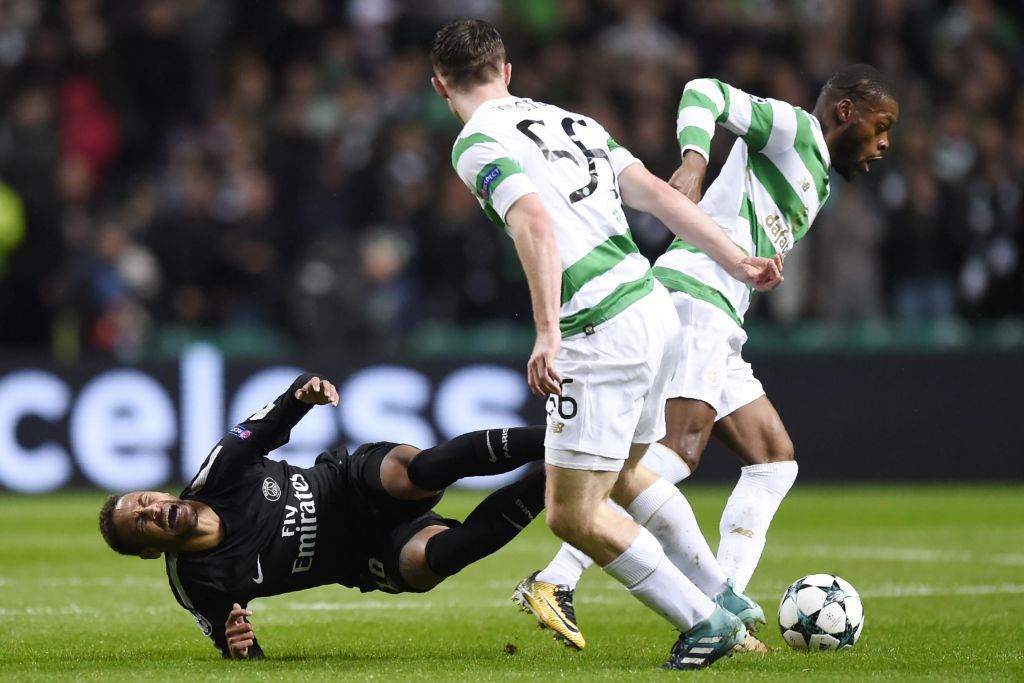 He never really set the heather on fire, but my only major issue with the guy was that he was always trying too hard to impress. Everything was done with clenched teeth, clenched fists and pumping heart × 2!!! That alone puts 10% too much ping on every pass, cross and tackle. It also makes you go into a tailspin when your engine malfunctions.
Ange appears to have taken the lad aside and told him that the next game ain't gonna be his last and that he doesn't have to prove himself every time he pulls a shirt on. Whatever happens in young Tony's future – he is now one of that tiny minority of the population that could tell his children's children that he pulled on the Hoops and scored.
If nothing else happens in his life, at least he has that and I'll bet my right nut that there's more than a few of us on here that would feel blessed to tell that story.
Spherical Planet – Well-known member on Celtic Noise.
I said it before and I'll say it again here. Any right back coming in is going to have an enormous fight to get Ralston out of town. Ange has clearly had an impact on the lad and the improvement is there for all to see.
At the moment, unless we sign an absolute superstar RB I'm more than happy to continue watching a fan play in that position. He's always given 100%, but he's now adding quality to his effort. The more homegrown players we have in that team the harder the academy kids will work to achieve the same.
I've got a feeling we're in for one hell of a season!
Khenny – Well-known member on Celtic Noise.
Ralston is growing in confidence with every game but so have all the other players except Eddy so it looks like Ange is the one inspiring them to reach their potential.
We can all recognise now that Lenny had lost the entire dressing room and this must never be allowed to happen again.
They're loving life and loving the game so more power to them.
The Shamrock – Well-known member on Celtic Noise.
It's amazing what bit of confidence can do to a player add into that he's scored two cracking goals now he will feel he deserves to be part of this squad. Fair play to the guy, we all wrote him off I'm sure he knew we never rated him but he's like a new player. It's brilliant what Ange has done to some of these players.
Cairnsybhoy 79 – Well-known member on Celtic Noise.
Ralston has been a revelation so far and I hope he continues to improve. This is exactly what happens when you have a forward thinking manager who wants to properly coach and teach already skilful players so that they can develop further and go on to better things (hopefully still wearing the hoops).
You can clearly see our players are thriving under this new management style and have regained their love for the game. This will only increase when they start to win things again.
Now like Rodgers, this might only be a short and medium term fix where these methods cause players to start to burn out after a couple of years, but the difference may well be that Ange loves to develop youngsters too so that you can sell on a star player or two each window but the team isn't harmed too much as we already have a first team ready replacement to step in – they will already have some first team experience, know their role and are encouraged to put their own style on it by displaying their individual skill-set.
Bridie Bhoy – Well-known member on Celtic Noise.
If Tony Ralston is to unseated then it is not fair to do it with a loan player, sign someone and provide competition for both to ensure they will fight when required to keep the jersey, also allow a rotation with only Celtic signed players, any loan players have to come with a three year contract so we can develop our youngsters to take their jersey when it suits us.
boat 1916 – Well-known member on Celtic Noise.
Watch Celtic FC Women manager Fran Alonso speaking to The Celtic Fan Media below…
Watch Celtic's midfield star Sarah Teegarden speaking to the Celtic Fan Media, including The Celtic Star, below….