Sorry to tease but I don't know the answer to that question. What I do think is that the following might feature highly in Ange's pre-match talks…..Expect nothing from the officials and you won't be disappointed.
I say that because last season, I lost count of the number of times Greg Taylor's runs into the opposition's box ended up with him on the ground. Play was invariably waved on whilst he was still on the ground protesting for a free kick.
He hasn't done that this season and in a recent game his backside hardly hit the floor before scrambling to his feet and playing on. He knew he wasn't getting a foul. Matt O'Riley's use of the word "strange" in his post match interview on Saturday to describe some of the decisions in recent games spoke volumes. We all recognise a euphemism when we hear one.
Ange has entered a period of purdah with regard to VAR having been critical of it for its detrimental effect on games. I think his current silence is the correct because you cannot let these things affect you. If you do, it will become a distraction for him and the players.
Those of us of a certain age will remember Rafa Benitez's rant about "facts" when Liverpool were top of the English Premier League. He stated that Alex Ferguson was playing mind games and Manchester United were getting favourable treatment. It showed a weakness in Benitez with Ferguson living rent free in his head. Inevitably Manchester United overtook Liverpool and won the league that season. Note to Ange, keep your own counsel and…..Illegitimi nil carborundum.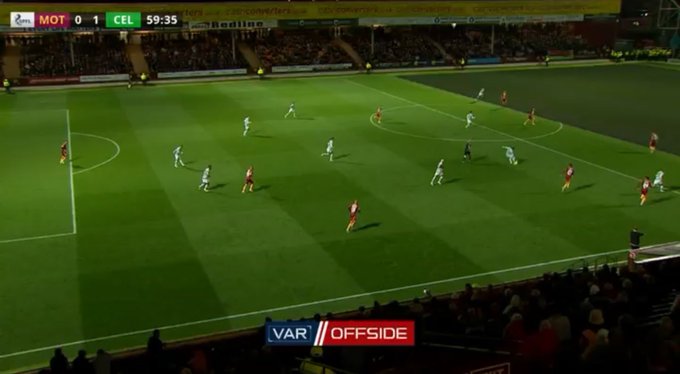 Having said that, the fans should call it out. There are issues with VAR such as the camera on the 18 yard line not being in operation for the Jota "goal" and, in some cases, the length of time to come to a decision, which severely disrupts the flow of games. To borrow a word from Steve Clarke's vocabulary, I will be "disappointed" if Crawford Allan doesn't sort that out during the break.
And now we come to the real issue, which is the standard of refereeing in Scotland. In true Rafa style, here are some "facts".
I only saw the highlights of Saturday's game with Ross County but couldn't believe the stats. We had 75% possession and committed 14 fouls. That means we fouled them once every 1.5 minutes during their periods of possession.
By contrast, they were awarded 5 fouls, which is equivalent to them fouling us once every 13.5 minutes. This is a team packing their defence, under pressure for large parts of the game and desperately needing points to lift them from the wrong end of the table. I note they also got 3 yellow cards, which couldn't have been for persistent fouling, so 60% of their fouls were so bad that a yellow card was produced. These figure are extraordinary but sadly not uncommon.
In the previous game against Motherwell, which I did see, we had 71% possession and committed 11 fouls (1 every 2.5 minutes, when they had possession). Motherwell fouled our players 7 times or once every 9 minutes when we were in possession. Bear in mind Motherwell have committed more fouls to date than any other team in the SPFL. What was evident was that when their players went down in tussles for the ball, they were almost always awarded a free kick. When a Celtic player went down play was normally waved on. How strange.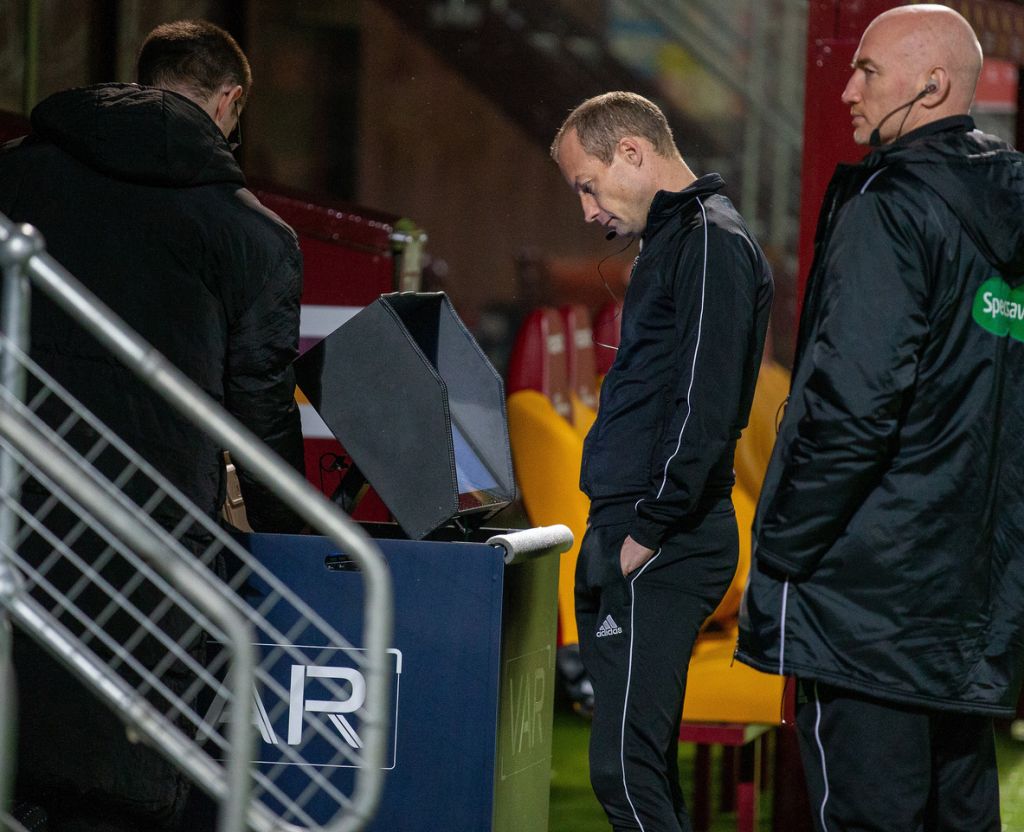 I could come up with more "facts" from other games but what's the point? The only three certainties in life are death, taxes and dodgy refereeing. We will all be paying more tax after Thursday and I don't see the standard of refereeing improving after the break. Why would it when the powers that be don't recognise there is a problem?
The manager and the players need to stay positive in the face of such adversity and not let it get into their heads. The fans should continue to highlight it and the club need to raise major concerns with the Seriously Flawed Association (SFA).
We are told to suck it up by opposition managers and are accused of paranoia in the media. One last thought……just because we are paranoid, doesn't mean they're not out to get us.
COYBIG
Christopher Wotherspoon