As every Celtic fan who attended Paradise regularly after May 1989 will tell you, there were some barren times. Chronic mismanagement under the old board and a missed opportunity to invest in the side after the Centenary double led to a side that slowly deteriorated and went without a trophy until 1995 when Tommy Burns returned the Scottish Cup to the Celtic Park Trophy room with that famous win over Airdrie at Hampden.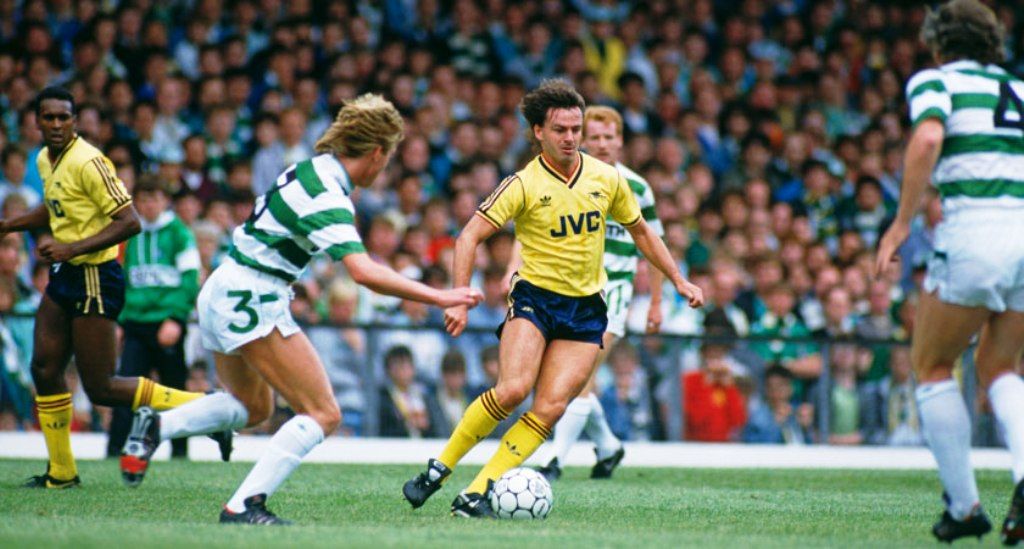 I thought I was unlucky when I was taken to my first Celtic game in the summer of 1987. It was Billy McNeill's return to Celtic Park as manager and Celtic lost 5-1 to Arsenal in a pre-season friendly. I thought I was a jinx, I think my Grandfather might have thought the same. Worse, much worse was to follow.
Thankfully Mr McNeill saw fit to supply the famous Centenary Double winning team and instead of being a Jonah I'd convinced myself I was a lucky charm. A Scottish Cup was delivered from a stolen Roy Aitken throw in against Rangers at Hampden via Joe Miller's boot the following season and I was thinking we'd always win the Scottish Cup. Possibly why I still love that trophy so much. It might also be why I'm the only supporter I know who actually enjoyed playing a season at Hampden.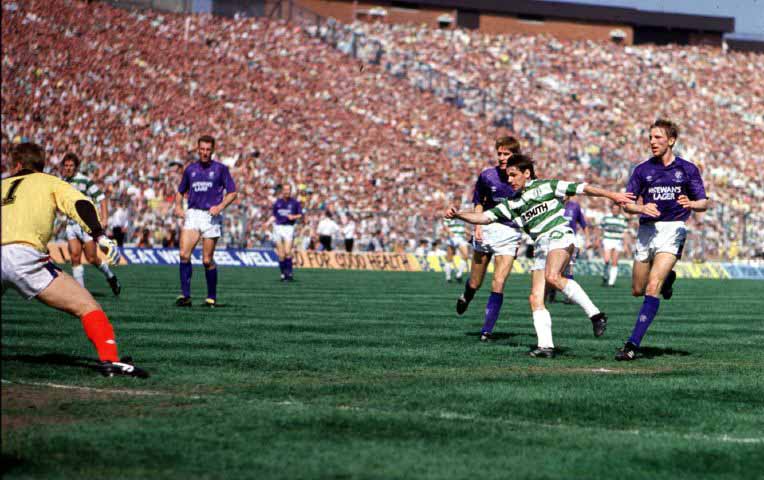 After that, nothing other than the misplaced optimism and hope of youth (at least I had that advantage over some) for 6 years. I was in Secondary School by the time I saw a Celtic Captain lift anything other than the Tennent's Sixes and I'm fairly sure that was crystal rather than Silverware.
But that comfort blanket of naivety saw me through times that others probably found completely intolerable. I always felt we'd turn the corner, never for a second believed it was a decline rather than a passing downturn in luck.
It's weird to think but I knew even around my innocence things were tough for the Club. I saw games where I couldn't see a thing in the old Celtic end due the crowds in there and other games where I felt I had huge swathes of terracing that just belonged to me to run up and down, such were the paltry attendances.
For me I was watching Celtic. My Granda and his pal's arguing over whether or not to sack the board in the Hayfield bar meant little, as long as eleven Celtic players ran out that tunnel at 3pm on a Saturday.
My only other concern was a Friday after school when my Mum would always make me go round and ask if he'd let me go with him. A ritual in manners I guess, but for the next few years, if he went I went but we both played the game weekly nonetheless.
I'd waited years to be taken as my Father wasn't a football supporter, more a casual fan. My Grandfather only relented after noticing I kept borrowing a Davie Cooper video from the library. He clearly though he'd better act. I'd have left it lying around far earlier had I known it would mean I'd get taken with him every week. Thank goodness Bellshill library's only copy of the Jimmy Johnstone VHS was hardly ever there!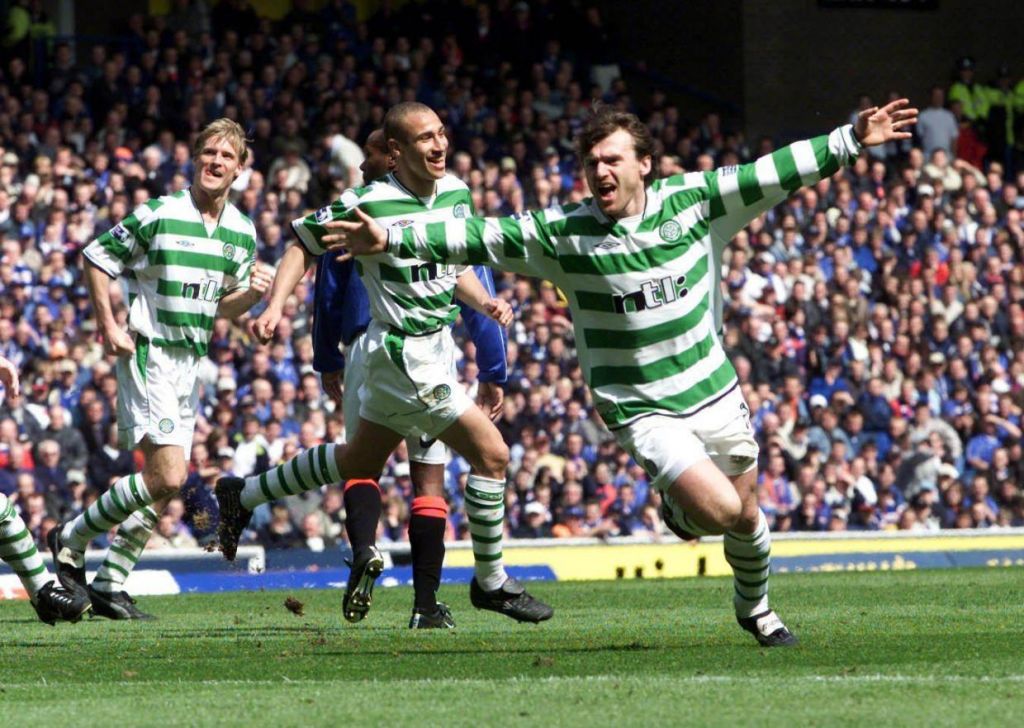 You see the early 1990's for me had as many stars and heroes for my younger self, as the likes of Di Canio, Cadete, Moravcik, Larsson and Sutton were for later generations or McGrory, Tully, Johnstone and Hay were for those who found Celtic before me.
They were living God's in my eyes, amongst the finest footballers to grace the hallowed turf. Of course I was regaled by family and friends of stories from the past but that was all in black and white and football now was much better, much brighter so much more skilful. The beautiful game in my eyes only peaked when I walked through Parkhead's gates in 1987 and it started for everyone else then too.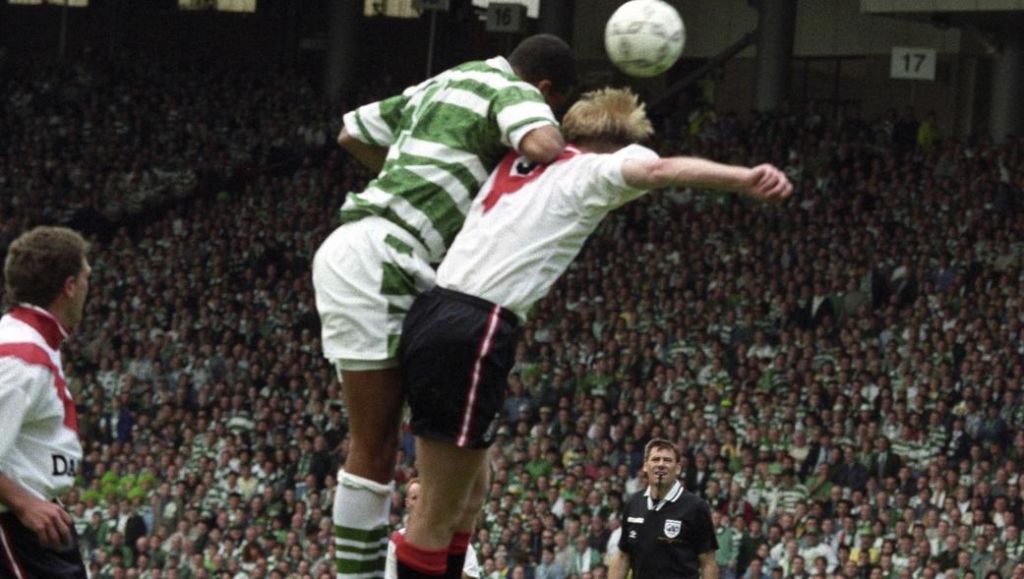 I'll leave you with a taste of 1992 and Celtic's victory in the Tennent's Sixes. Grab a beer and reminisce. It wasn't all bad in the early 1990s.
Niall J