LEIGH GRIFFITHS promises to be back 'physically and mentally stronger' when the Celtic players return to pre-season training on 17 June.
The Celtic number 9 has been speaking to Celtic TV today from the deserted gym at Lennoxtown where he is continuing his preparation to be ready for pre-season.
"When I pull that jersey back on and step on to the pitch, I'll be firing on all cylinders," Leigh promises.
He talks frankly about the problems that kept him out of the game since last December and reveals that where is is today is night and day from those dark days. Snd he is now even hungrier than ever before to get back to doing what he does best – scoring goals for Celtic.
"It's been a tough few months, double training sessions every day. I'm on the home straight now and not long to go before pre-season.
"I'm hoping to come back a lot fitter than the previous start to the campaign.
"Being in the gym near enough every day gives me that platform to get fitter and when we come back on the 17th I'll be raring to go."
Griff admitted that he's watched all the games on television or Celtic TV when he's been away from the action.
"I've watched most of them. If I couldn't attend the games I'd be watching them on TV.
"I'm delighted for every single one of them. I know first-hand how much work goes into the training ground and sometimes the performance doesn't show but at the end of the season we've ended up with another three trophies which is magnificent."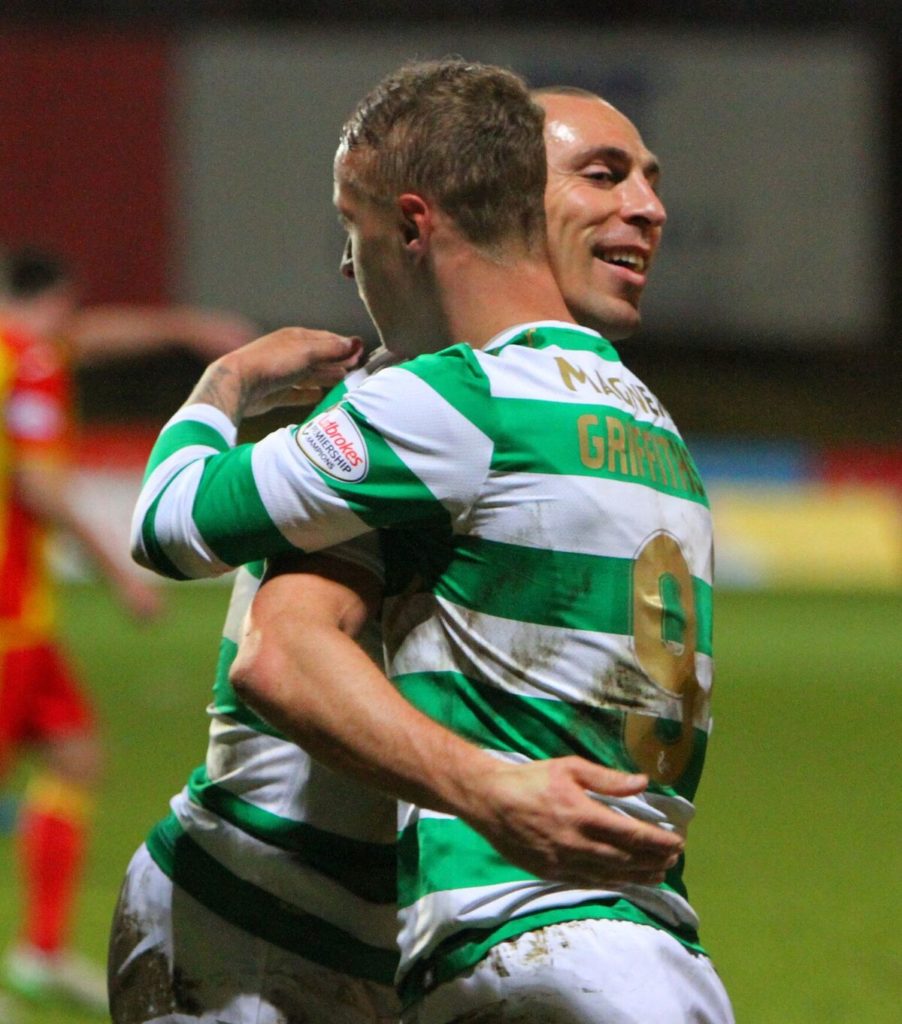 Some of the comments that are coming in at the moment…
"Can't wait to see him back, missed him"
"Go on Griff."
"Can't wait to see Leigh Griffiths back in the kit. Has been a fantastic played for us and I am sure this coming season will be no different."
"Well done pal. Can't wait to get you back scoring goals."
"Superb to hear from you wee man GBLG HH."
"But but but, 'he won't be playing football anymore' according to the sevvies, welcome back Super Leigh, we need you firing on all cylinders for 9IAR."
Watch the video below…
"When I pull that jersey back on and step on to the pitch, I'll be firing on all cylinders."#CelticFC's @Leighgriff09 on his return to action. pic.twitter.com/SOmjr9Z8va

— Celtic Football Club (@CelticFC) May 29, 2019