Joe Hart has admitted had anyone asked him if he'd be playing Champions League football again, then the answer would have been no.
But following some tough career challenges, after being jettisoned by Pep Guardiola at Manchester City, Joe Hart is back to being a No1 with a Champions League club – and as quoted in Scottish Sun, it's a feeling he enjoys.
Hart perhaps doesn't get as quite giddy about Champions League draws, given he's now in the later years of his career and family and responsibilities take on far more importance, but a career served has made him realise football isn't a gift that always keeps giving.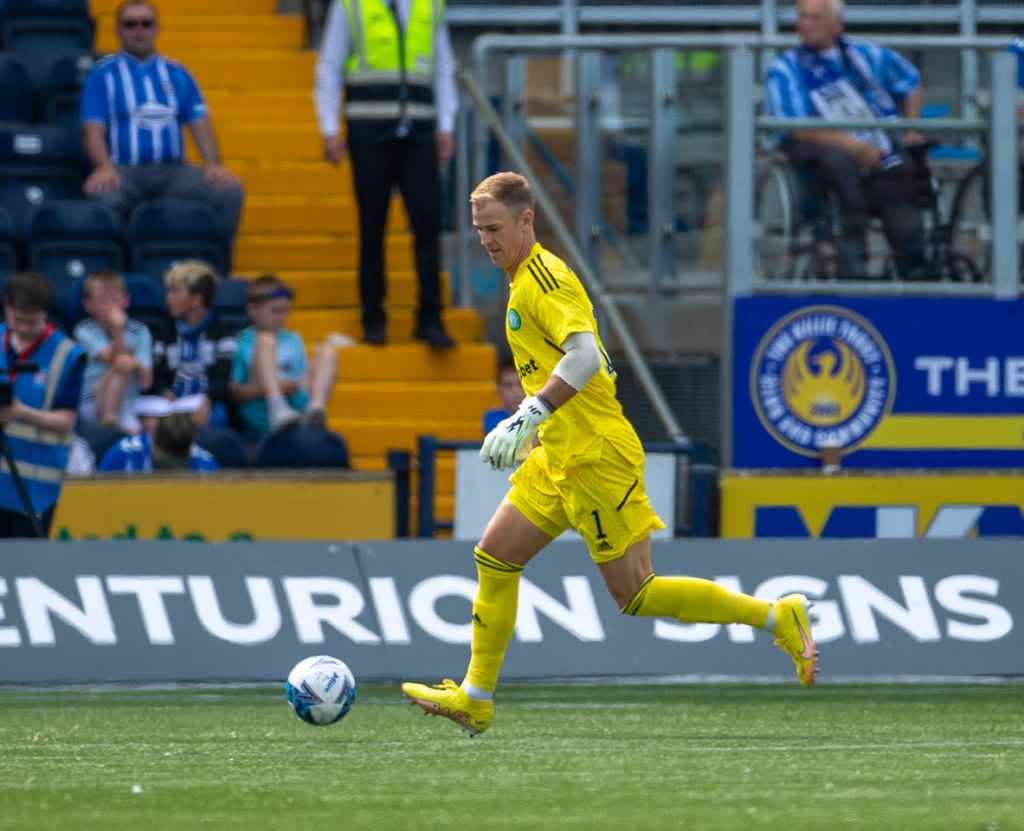 Instead, the slings and arrows can make you realise what you took for granted is actually far from the norm, and now with a second chance at top level European football Hart is ready to grasp the opportunity to pit his wits against Europe's elite –
"You know what, it's crazy. There's so much going on, and you don't even know who's going to be in it yet.
"I live right in the moment, and even when it's drawn, you're not going to be playing them for a couple of weeks. But it's a great time. It's where the club wants to be, and it's also where we want to be as players.
"There's all sorts going on when you play for this club. So you've really got to stay in your lane and stay focused. They're definitely good times for me. I can probably liken it to the first time I was getting in the Champions League when I was 23 — you just expect the world to keep giving.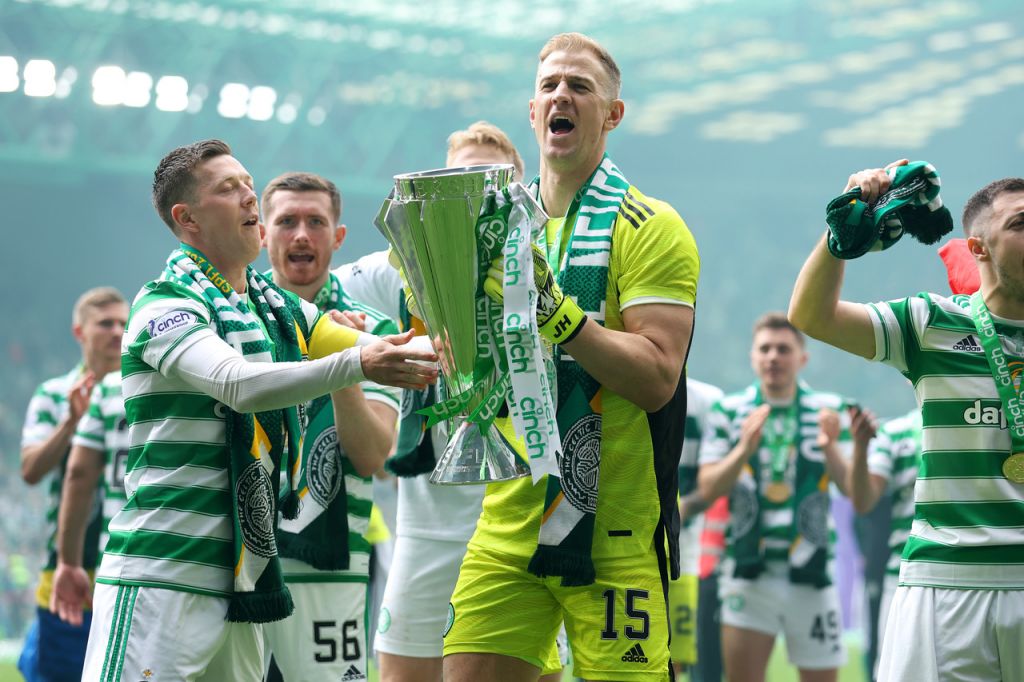 "That was how I felt at the time, whether that was wrong or right. But I just wanted more, and I felt like I could go and take on the world. Definitely, I'm at a different stage of my life now in terms of my family and how I feel about things. But it's still a great feeling, it's still an exciting feeling.
"There's competition for places in this team constantly. So I'm literally just one game at a time, and I'd love to have that feeling again. But I think we're all going to feel it. The club's excited.
"What a great feeling, what a great time to be involved in football. And at a club like this. If you asked me a few years ago if I was going to be playing Champions League football, if I was giving an honest answer, I'd say no."
Jota has already admitted, for obvious reasons, the Portuguese winger would prefer to avoid drawing Benfica in Thursday's draw – and Hart is also respectful of former club Manchester City – but not enough to want to avoid playing them if they come out the hat alongside Celtic.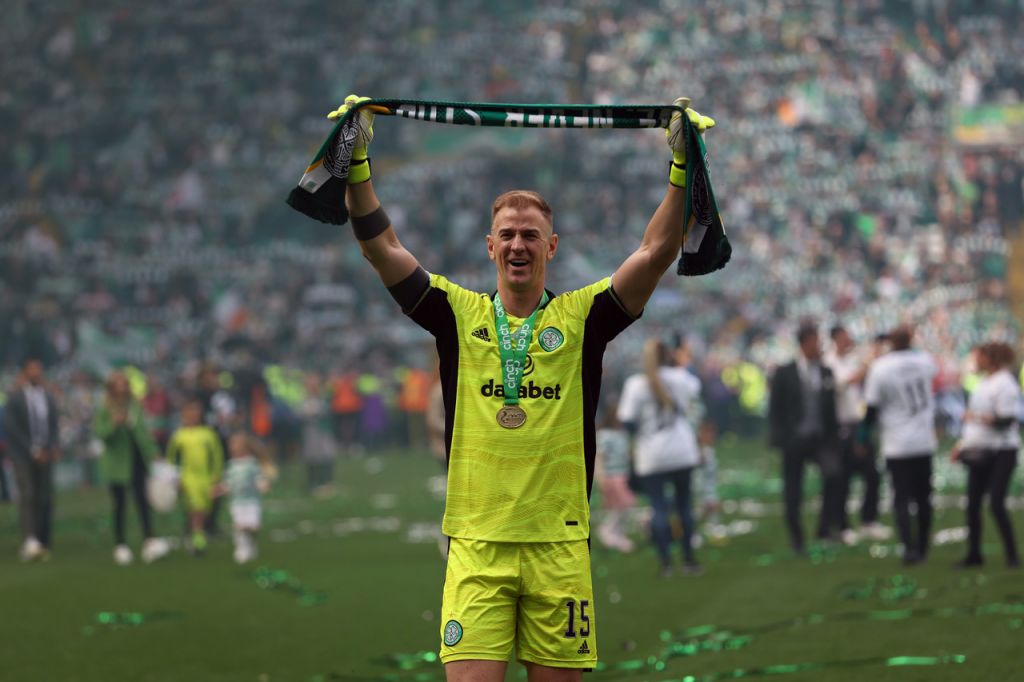 "That part of my life I'm very proud of and I've got endless love for that club. It's a superb football club, it's a superb set-up, there's lot of people I get on with there. But there's certainly no one in there that I don't want a part of playing against.
"I'm a soldier and I have been through everything, so I don't really feel when it comes to that. My undying love will forever be with the club, but when it comes to team football, I represent Celtic."
Without resorting to hyperbole Hart certainly appears to feel quietly confident that this team under the guidance of Ange Postecoglou can go into Champions League and be competitive and points to the togetherness in a squad -including the manager – still in the process of a rebuild, as being the key ingredient,
"He hasn't got us feeling like we can beat anyone. But he has certainly got us feeling that if we are together we can take anyone on and we can give a good account of ourselves.
"He is us and we are him, so we are rolling as a unit. There's no doubt there will be different things on my plate in the Champions League. But I'm a professional and train every day to save 50 or 60 shots a day. We'll cover all bases and be as ready as we can."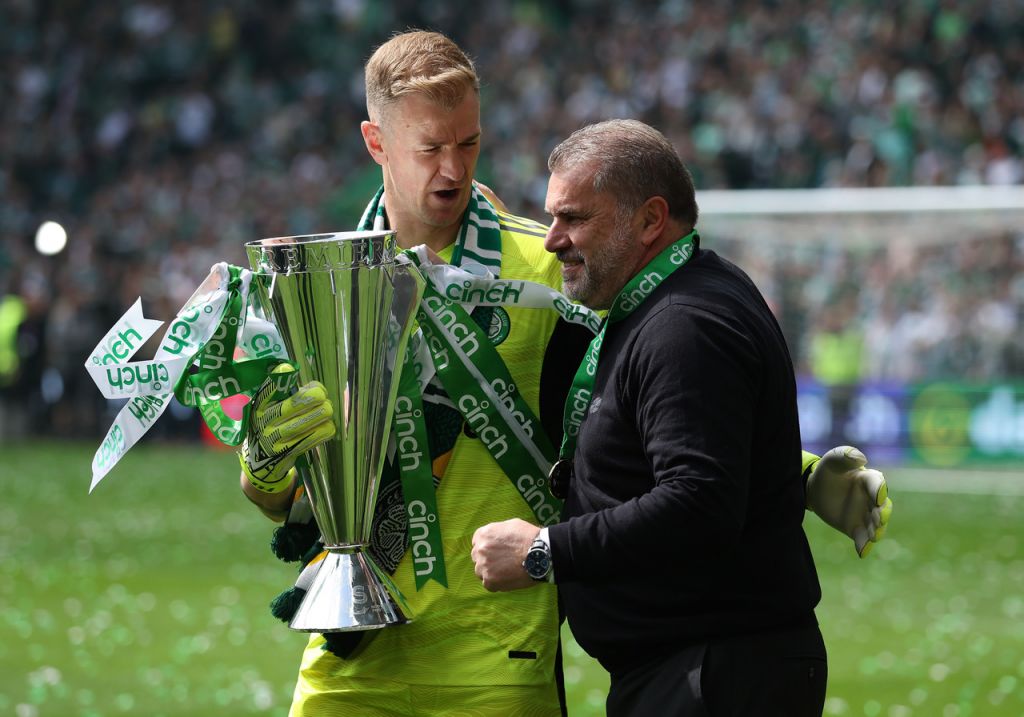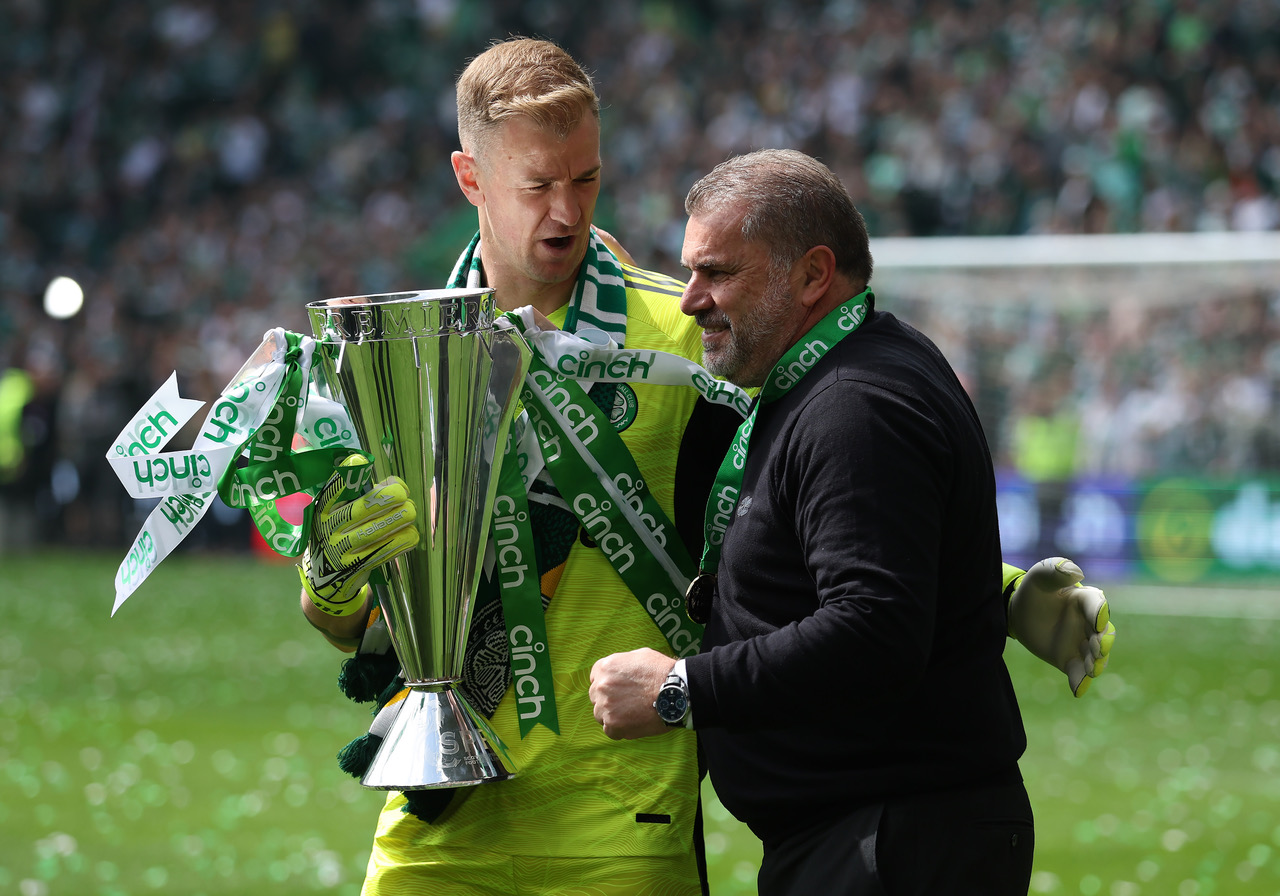 Joe Hart can likely expect to be a far busier 'keeper in the Champions League than he was at Celtic Park yesterday, but that is no reason to be fearful, and Hart certainly doesn't come across that way whatsoever.
Instead, the Champions League draw will simply return Celtic to where we should be more seasons than we're not. The group stages should be a minimum requirement at Celtic. And soon enough we'll find if too many years without it has left us playing catch-up, or if Ange Postecoglou can truly make Celtic competitive at the top table.
After being written off as a title challenger just twelve months ago, it would be foolish to consider Celtic also-rans in the Champions League, given the talent available to Ange Postecoglou. Yet a good goalkeeper will certainly be required. As such the experience of Joe Hart could be crucial.
Niall J