THE SUPERIOR man is modest in his speech, but exceeds in his actions: So wrote Confucius.
Celtic start the domestic football season at home to St Johnstone on Saturday. It's a day when the Championship flag will be unfurled by the wives of the recently departed Celtic legends Billy McNeill and Stevie Chalmers. Two men who were modest in speech and exceeded in actions.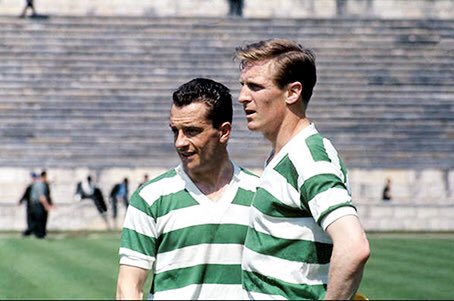 Neil Lennon has behaved much the same way when it comes to commenting on the magnitude of the impending season. Celtic have the chance to become the first Scottish men's side to win 9 in a row twice, ahead of going for Ten – Glasgow City have apparently won 12 in a row so an honourable mention for their achievement is more than deserved.
The media will want the talk to start from day one. Waiting for soundbites from players and managers talking of how important it all is trying to ramp up the pressure bit by bit as the season progresses. Lennon has responded well.
The Celtic manager is taking a dignified approach trying publicly at least to play down the pressure, trying not to invite the Trojan horse through Parkhead's gates. It's just the next one. The next game, the next title. That number 9 is of no consequence, it is immaterial. Celtic try and win the next title no matter the number. It's a wise move.
We all know fine well it's a big one. The players, supporters and of course the manager. What he doesn't want is the transference of all the pressure from our opponents being placed on Celtic's shoulders from day one.
Lenny is taking a modest approach to discussing it but behind the scenes the actions required to achieve it will be laid out and acted upon.
Once the season starts the pressure will not be on Celtic it will be at 'Rangers' door. Who has the most pressure, the team trying to achieve it or the team trying to stop it?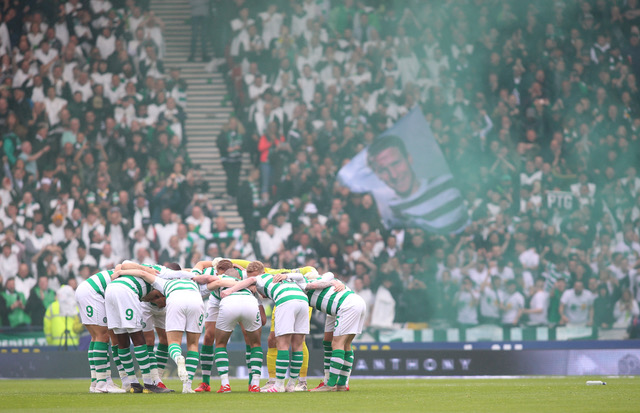 Whose fans will be the most pressured, whose fans are likely to break first if adversity arrives at their door? The ones who have been over the course for 8 successive years or the ones trying to talk themselves into being able to compete over a long hard season with the proven winners?
Apparently 'Rangers' are strong. Their transfer business has been excellent and if you believe what you read there is little more than a sheet of paper between the respective sides as the battle lines are drawn. Sound like a poor attempt at press mind games to me, planted stories designed to stir the masses and get a reaction from the Champions.
Trophies aren't handed out based on the number of players you sign. Just as well for 'Rangers' if you ask me as their signings appear to be arrows thrown at a dart board in the hope a treble 20 miraculously appears. Lennon might not say that of course but I doubt he's unduly concerned at the business emanating from Ibrox.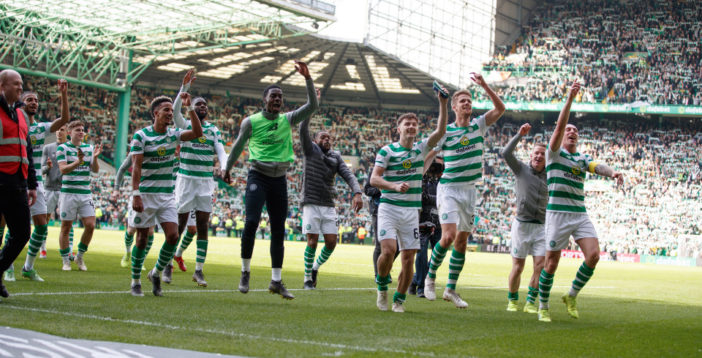 Rangers more than likely know their real chance was last year. On the park Celtic lost their top striker at the last moment of the transfer window, they had a poor transfer window and even had a player who seemed to refuse to play. The second choice marksman had to take time to recuperate in November and didn't return. Off the field there were power struggles between board and manager that resulted in the early exit of Brendan Rodgers. By Christmas there even looked like there may be a title race, but it didn't happen. The strength in mentality still resided at Celtic. Not only did they kick on and win the league by a distance. They won the whole lot. Again. Celtic could publicise that. Lennon could question that mentality and draw the obvious comparisons to the attention of the public but he won't.
Celtic have slowly but surely gone about a general re-alignment of the squad. We are looking at a core group of outstanding players. Last season however showed the trust could only be placed in a relative few so much so that they ran out of steam a little. They were going to need some help this season. It meant many players on the periphery were going to have to leave. They simply weren't contributing enough. Lennon has looked on a bloated and unbalanced squad as a weakness. He's tried to reduce the numbers and increase the quality at the expense of the quantity.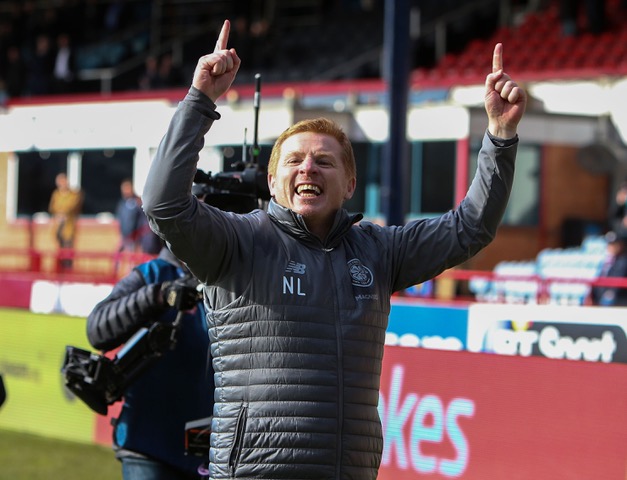 Players who weren't committed to the cause have moved on now. Those who simply weren't good enough have also been shown the door. There are a few yet that Lennon would also like to see depart. We're not quite finished there.
We've done some business but not as much as he'd like. He's not the first manager to find frustration in the transfer dealings at Celtic FC, via the Celtic PLC. Lennon is also acutely aware however that the English window close in a week. Scotland's will remain open. He'll therefore be hoping that Nicky Hammond can earn his summer job pay packet and pick up a few from the English market once their internal transfer routes are blocked off. We did well with Benkovic last season. It's clearly a market we'll look to again this year.
So far we have a squad that's starting to approach being balanced and lean. We have a right back at last. We also have a top quality centre half. We have left back cover we've craved for Kieran Tierney and some young midfield defensive midfield cover. We're targeting the defensive issues we've had through Brendan Rodgers reign and not addressed adequately enough until now.
We will sign another right back and more than likely another Centre half. I'd fully expect a striker to join as well as another central midfielder, but its quality we seek and we seek it within our budget. With 4 players in at the cost of £12million plus we are now looking about halfway to the side Lennon wants.
We may have ended up playing a game of poker with our European ambitions but the team across the City shouldn't be taking that to mean our eyes are also being taken off the ball when it comes to the quest for 9 and 10.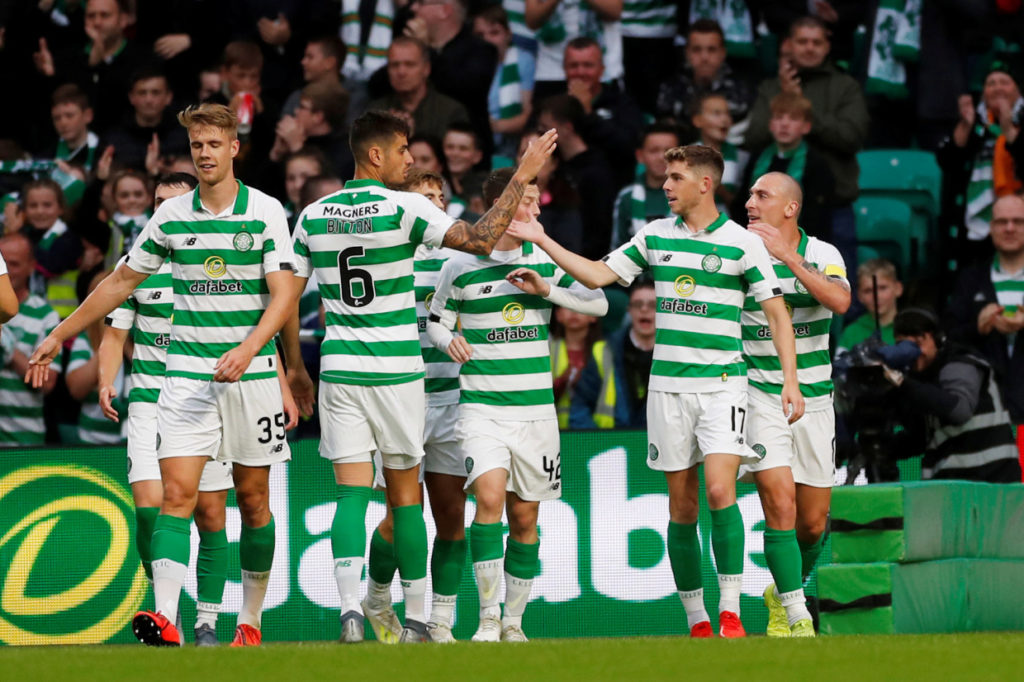 From goalkeeper, midfield and attack we are close to having a minimum of 2 quality players for each position. The defence is nearly there. We have the odd player who will remain on the periphery but they're skills are as utility players who can play a number of positions. Guys like Nir Bitton and Jonny Hayes will not just hang around untrusted. They will fill in when injuries, suspension and rest dictates it. They'll also know they won't be first 11 players but they'll know they are thought of as squad gold.
We won't be shouting our mouth off we'll be getting ourselves ready to do the talking on the pitch. We won't be planting stories in the media in the vain hope that supporters will believe the battle is being won unlike other sides. We won't have to get ex-players and suitably minded media plants making comments in the press to pump up the masses and make them believe.
Our evidence will be when the transfer window closes and the changes required have been made. The quality of player we need will be in place. That on top of a core group who have simply made a habit of winning. That's a hard habit to break.
We'll quietly go about our business as we ready a squad not just for this season but also for the following campaign too.
We haven't lost a single trophy since 2016. We have confidence in ourselves, an inner belief in our abilities that is not just learnt behaviour its earned behaviour, but we'll remain modest about this in public.
We won't tell the world we'll win 9 at a canter, we won't engage in media battles about who can pee the highest when a ball hasn't even been kicked yet. No just like Billy McNeill and just like Stevie Chalmers we'll be modest in our speech but as the Lisbon Lions did when they created the greatest of Celtic history we'll exceed in our actions.
When Saturday comes we'll be back to the old routine.
Niall J
Also on The Celtic Star today…
Lenny brings back The Hairdryer as Celtic Stars get 'A Wake Up Call'
'Lawwell simply can't let go' – Why Celtic don't have a Director of Football like John Park
'Houston We Have a Problem' – Latest Rodgers Raid results in Celtic Upgrade
'So much for a having a £40 million ceiling,' Arsenal bid £72 million for Nicolas Pepe
The Unspoken – Despite his media talk, Neil Lennon knows exactly what 9 and 10 means