The official Celtic FC website has today given top billing on the site to Fran Alonso as he completes his final preparations and fulfils his media duties ahead of the the SWPL Cup Final on Sunday afternoon at Firhill where Celtic will face current SWPL Champions Glasgow City.
This of course is the first of two finals that Celtic are in this month and wouldn't it be lovely to have Fran and his side take a lap of honour at Celtic Park next Thursday at the Europa League match against Real Betis?
If that's to happen then Celtic will have had to do it the hard way. After successfully negotiating the group stages in the summer Celtic were drawn away to theRangers in the quarter finals. A Charlie Wellings goal separated the sides and put Celtic into the semi-final where they faced Hibs, the holders and four time winners of the cup. They were in no mood to loosen their grasp at the hard fought semi-final at Forthbank Stadium in Stirling and took a one goal lead in at the interval.
However Alonso's team has an amazing fighting spirit and that was once again demonstrated in a second half turn-around with goals from Jacynta and you know who with the winner that took Celtic into Sunday's final. Make no Charlie Wellings, is a huge threat to the chances of the Champions Glasgow City on Sunday afternoon.
The Wellings goal threat is one big factor that could swing this final in Fran Alonso's favour. The other is if the Celtic Support come out in numbers and get behind the team in the way that we all know we can. The crowds have been growing steadily at the women's matches but are still only measured in the hundreds rather than the thousands. Yet Hibs have had 5000 (FIVE THOUSAND) through the gates when their women's side played Hearts in a mid versus bottom of the table league match a few months back.
So where is the Celtic Support?
Tickets have been selling well and there should be several thousand at Firhill on Sunday afternoon for the 4.10pm kick-off. Now if you're watching the Dundee Utd v Celtic match which kicks off at midday then why not following that get over to Firhill for the Final. There's a ticket stall open and it's just £8 for adults and £2 for concessions – so why not bring along the weans, there's plenty of activities being laid on for the kids.
"We can't wait," Alonso told Colette Carr from Celtic FC Women at the media conference at Firhill yesterday afternoon, "this has been the longest week of the season and we just want Sunday to come. Already being in the final is a massive achievement and it's all about getting the experience together and if we manage to win, then that would be an unbelievable feeling."
Fran is such a positive, charismatic guy yet he is a shrewd tactical and highly experienced in the game. Since arriving at Celtic he got a win over Glasgow City in his first match in charge but since then it's been two draws and two defeats – one of those coming in unjust circumstances. Celtic had been forced to completely lock-down for four months and could not even train. Glasgow City were however allowed to train as they were in the Champions League. So when the two sides met in Celtic's first game back, the Ghirls were rusty to say the least.
After that set-back Alonso's side went on a remarkable 25 game unbeaten run and had a late penalty miss to blame for not turning a draw against Sunday's opponents into a win. That incidentally would also have swung the title in Celtic's favour.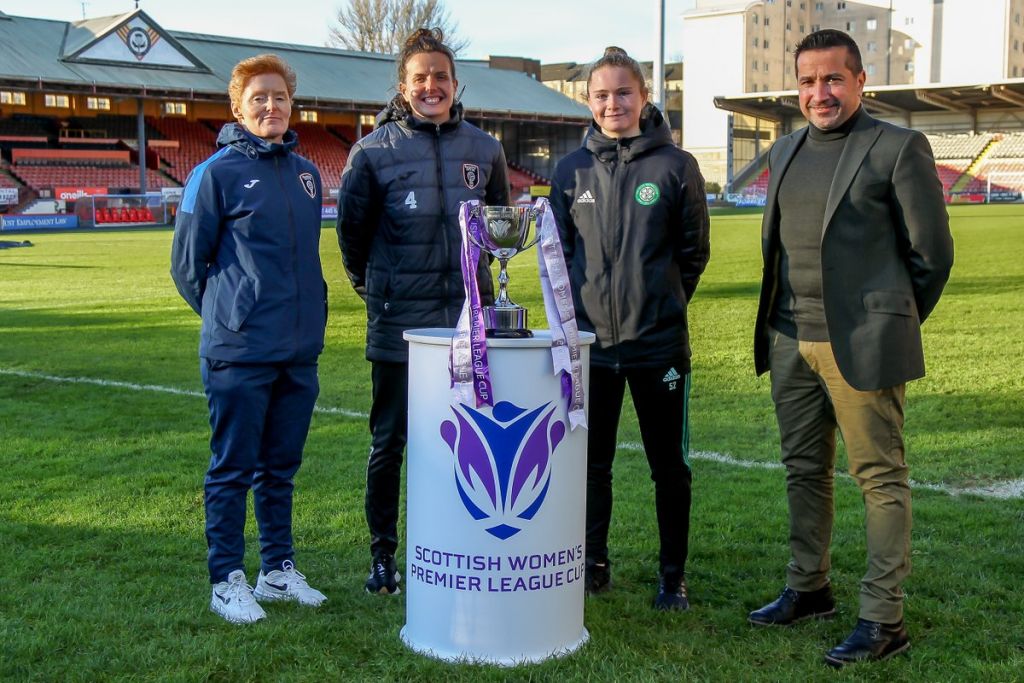 So what would Celtic lifting the Cup mean to Fran Alonso? "It would mean the world to win it," the Spanish coach said. "For me personally it's probably the trophy I want to win most in my whole career for several reasons, one being how unlucky we as a team have been with lockdown and everything that has happened, so to win our first trophy together would be so, so special, but also because I know how tough it is for a very, very young squad to meet the demands we put on them.
"So those would be the main reasons I would want to win it. I hope we're good enough on the day and can give it a go and win it."
Alonso will have the difficult task of telling three members of his squad that they won't be playing or on the bench on Sunday and that is going to be a horrible moment.
"The spots are there to be taken, and the reaction in training has been amazing. Nobody wants to miss out so they are working very hard and are very, very focused."
Let's turn Firhill GREEN and WHITE 🟢⚪️

🧤 @rachjohnstone_ said the team are looking forward to having the support of the fans at Sunday's final vs #GlasgowCity 🏆

🎟️ Tickets on sale at the gate – £8 / £2
ℹ️ Matchday info: https://t.co/yrG8aPhJez#COYGIG 🍀 @CelticFC pic.twitter.com/UPIZBHfYqn

— Celtic FC Women (@CelticFCWomen) December 2, 2021
A stream of players have returned from international duty this week. A measure of the progress Alonso is making at Celtic was seen this week when two of his star players the captain Kelly Clark and winger Tegan Bowie were called up by Scotland for the World Cup qualifier in Seville on Tuesday night against Spain.
At a windy Firhill yesterday we asked Fran Alonso about the belief @CelticFCWomen has against top teams like Glasgow City who they face in the Cup Final on Sunday

"…this is a game that's gonna be a very tough game where we are going to need that strong mentality" pic.twitter.com/qthR9EJxYP

— Cynic Women (@CynicWomen) December 2, 2021
That didn't go at all well for Scotland. The two Celtic players weren't involved but would have seen the gulf in quality. If you want to know the score, Google it, it's way too embarrassing to mention here! What it does however is remind us of Celtic playing top Spanish side Levante in the Champions League this summer and them wasting time, keeping the ball in the corner etc in the closing stages after being lucky to survive a Celtic onslaught to hang onto a 2-1 win.
Other Celtic players away on international duty this week were Liv Chance, Izzy Atkinson and Maria Olafsdottir Gros and all of that is a source of pride for Alonso as he sees his stars gain the recognition that they deserve.
The wanderers return 🌍

Back to Barrowfield with all eyes on the final! 🏆 pic.twitter.com/gyxYQCLDOW

— Celtic FC Women (@CelticFCWomen) December 2, 2021
On the two Scotland call-up Fran said: "I think it is well-deserved for both of them." On the others "Maria's games were cancelled but they played against a top division side Breiðablik, Liv had an outstanding performance with two assists, and Izzy was away in the Irish camp which was a good experience for her and hopefully that will help them in terms of morale come Sunday."
So to the Final on Sunday – Celtic have not had a cup win in over a decade and this has the feeling of being a ground-breaking game for what is a very good side to watch.
"It's a game where we will need a lot of bravery because we're facing the best team in the country," Fran said. "On Sunday we'll see two great teams who both want to win, but hopefully the ones with the Hoops will be the ones who lift the trophy."
Tickets will be available at Firhill on the day of the game, and ahead of the match there will be a family-friendly FanZone at the ground (open from 2pm), with some special guests including Hayley the Huddle Hound and Santa Claus. remember the game kicks-off at 4.10pm and a decent sized Celtic Support could make all the difference and you'll be thrilled that you were there as the Celtic Ghirls go up to lift the Cup!
Here's Fran speaking yesterday…get along on Sunday to Firhill, you'll be on here next week ring about how great it was hopefully after watching those green and white ribbons round the cup.
COYGIG
🏆 The countdown is well and truly on for the #SWPLCup final!@ryanmaher96 and @Lou_Gould preview @CelticFCWomen's match against Glasgow City on the latest episode of the @CelticView podcast 🎧

Get along to Firhill on Sunday and cheer the Ghirls on! Ticket info ⤵️#COYGIG 🍀

— Celtic Football Club (@CelticFC) December 1, 2021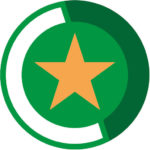 If you fancy helping out The Celtic Star, please click on the SUBSCRIBE button on our You Tube channel, which we're trying to get to 1000 subscribers this week. From a standing start a week or so back we've reached 800 now so just another little push and we're there…your support is greatly appreciated and remember the content you get on here is FREE!