LAST NIGHT the club thanked the Celtic support for the incredible backing shown as 50,000 season tickets renewals were received and processed by the Ticket Office. The Celtic Star broke the news yesterday morning that the renewals had reached the 50k mark and that the club would offer the remaining few thousand tickets out to the 17,000 supporters on the Season Ticket Waiting List.
This guarantees that when the fans are allowed to return with unfettered access to Paradise the stadium will have 60,000 supporters there ready to play our part in roaring the team on to Ten-in-a-Row. And it also proves all the doom-mongers and the forever hopefuls across the city wrong once again in their long list of wishful thinking about how low the Celtic renewals were.
Twice the Rangers posted boastful tweets about reaching 30k then 40k in renewals while Celtic kept quiet. The Celtic Star countered the rumours about our own renewal numbers being poor by checking and telling you the facts. When they had sold 30k tickets, we told you Celtic were at least at the same level and after they announced 40k sales of their season tickets, we told you that Celtic had already sold more. We then told you that on Friday evening Celtic had sold 46k with several thousand still to process before Tuesday's deadline and yesterday morning – many hours before any of the 'exclusives' in the MSM, we told you that Celtic had sold 50k season tickets. Not bad eh?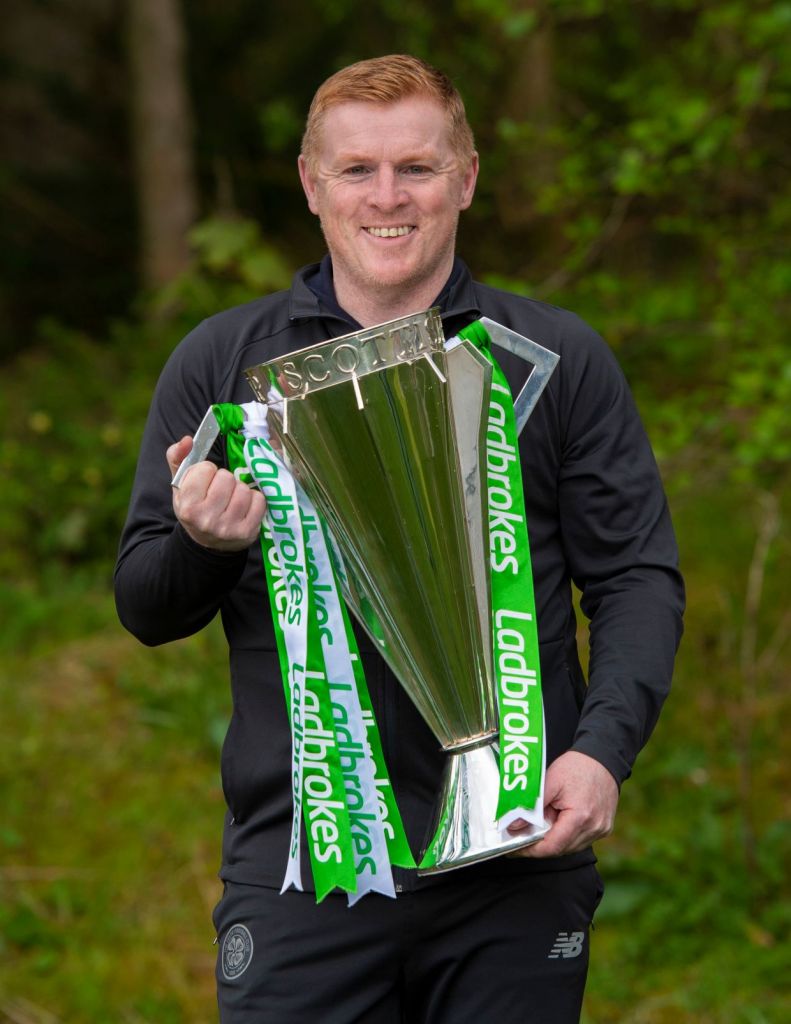 Speaking to Celtic TV, Neil Lennon has also expressed his own thanks to the Celtic support for this incredible backing of the team especially during such difficult times.
"We're completely overwhelmed by the support," the Celtic manager said, as reported by the Official Celtic site. "It's something that we don't take for granted, but a huge amount of thanks to everyone who's contributed back into the club for this season.
"It is a momentous season and we want the players back fit and playing, and we want the fans in the stadium to see the players play, so we've got a whole lot to look forward to.
"In the meantime, if it to be initially behind closed doors, it's really utmost as part and parcel of our preparations that we get used to that environment very quickly.
On the whistle! 👌

✨ Some Luca magic from training earlier, more on the #CelticFC Instagram story shortly! 📱 https://t.co/P9WHZD3m6x pic.twitter.com/BAevspqCs1

— Celtic Football Club (from 🏡) (@CelticFC) July 9, 2020
"It's a huge motivation and inspiration for the players, and there's a huge amount of gratitude, and that will be drummed into the players' mindset going into the season.
"Maybe the supporters won't be there initially, but they're with us and that's a great source of support for the players in the background, to know that when the gates do open again, we're going to have full houses and great atmospheres and all those things to look forward to," Lenny said.
"It's so important that we concentrate, first and foremost, on the start of the campaign, and make sure we're in the right mindset, the right physical condition and we get used to the environment and all the different situations that are going to be thrown at us as we go forward.
Hoops 🙌 Stripes

A match made in Paradise 🍀@adidasfootball x #CelticFC

Exclusively available from @CelticFCShop & @JDFootball

— Celtic Football Club (from 🏡) (@CelticFC) July 10, 2020
"Every game is going to be hugely critical from our point of few because of what we could achieve as a group and as a club. We have to be really focused. We've had a good pre-season so far. It's been a bit elongated, but that's been beneficial.
"We've had four weeks now and the boys are itching to get a game now, and that's what we've been building up to, and hopefully they'll start finding their game legs and their match mentality going into the games, so it's very exciting.
"It's been a long break but they've come back in good condition and their condition is improving all the time."
#CelticFC will continue their pre-season preparations this month with a number of matches against top-class French opposition 🇫🇷

📅 5.15pm CPT, 16/07
🆚 @ogcnice_eng

📅 7.45pm CPT, 18/07
🆚 @OL_English

📅 6pm CPT, 21/07
🆚 @PSG_English

— Celtic Football Club (from 🏡) (@CelticFC) July 10, 2020
Celtic meanwhile today confirmed details of the three matches that will be played in France next week with news that supporters in the UK and Ireland will be able to watch two of these games on Premier Sports – Celtic TV subscribers outside UK and Ireland will also be able to view the games against Nice and Lyon while there is no news on a broadcaster for the third game in Paris against French Champions PSG yet.