"Where there is no vision, Celtic perish. 
Where there is vision, The People perish"
Apparently, Peter Lawwell was going to do a presidential state of the union style address to the Celtic support, then thought better of it. Following the fall-out from his last attempt that is probably understandable – if it was true of course.
Given Peter Lawwell has a clear aversion to being asked a question never mind enter into an interview with a series of initial and supplementary queries – unless stage-managed of course – it would appear Celtic decided the usual suspects of a board-friendly compliant blogger and the Bhoys at the Daily Mail would be far more agreeable, alongside the ever-secure safety net of plausible deniability by way of third-party supply of course-standard.
After all it took worldwide condemnation, political backlash and a damaged brand to get Lawwell in front of the camera last time out, are we really to believe he was ready to do so again because Twitter went into meltdown after another draw this time at the Tony Macaroni?
Unless of course a lack of friendly faces in the U.S media has led to Donald Trump inviting Gerry McCulloch to a virtual Trump Towers for his much-anticipated exit interview – and Peter is just waiting on his pliable sidekick to return from his Zoom secret service de-briefing.
The message it appears is clear, unless we are being put off an Eddie Howe scent (have they ever been that clever?) Neil Lennon is staying put for now while Celtic look to create a footballing Xanadu in Glasgow's East End by the time the summer arrives. Incidentally the renewals are regarded as being in the spring after our awful autumn and the winder of discontent.
Yes, the Celtic custodians who have managed to turn attempts at strategising Champion's league qualification into a failing experiment at reversing Einstein's insanity theory – of doing the same thing on rinse and repeat and expecting different results – now have a plan.
And we are now expected to believe that not only should they should be entrusted to formulate such a plan they should further be bestowed with our confidence in actually delivering such a strategy and its implementation.
Change is needed and a strategy is required but there can be no plans for the future that should involve Peter Lawwell et al being anywhere near football operations.
Celtic's CEO is often described as penny pinching, in fact he is not. Celtic's first team is well funded. We also sign youngsters aplenty we hope can develop from project to top professional to apparently back that first team up. It's not the purchasing or funding Celtic have an issue with it's the preparation. We've qualified for two from seven Champions' league group stages and we haven't won a two-legged European encounter outside qualifiers since 2004. That's not a lack of funding it's a lack of planning.
The young players we sign aren't given pathway plans or genuine career development – if they are even informed pre-season training has started that is – and we wonder why we're haemorrhaging them to clubs who take more interest in their development.
Those youngsters and projects have been signed and that cost money, it's the strategy that follows at a football level that's the gaping omission. Despite this we're to trust the Celtic board that has overseen this lack of preparedness to now preside over the grand plan to correct this managed decline.
Celtic's football department should be put into the footballing equivalent of special measures. Anyone involved in a decision-making capacity should have their trust and key cards revoked whilst an external audit of everything takes place.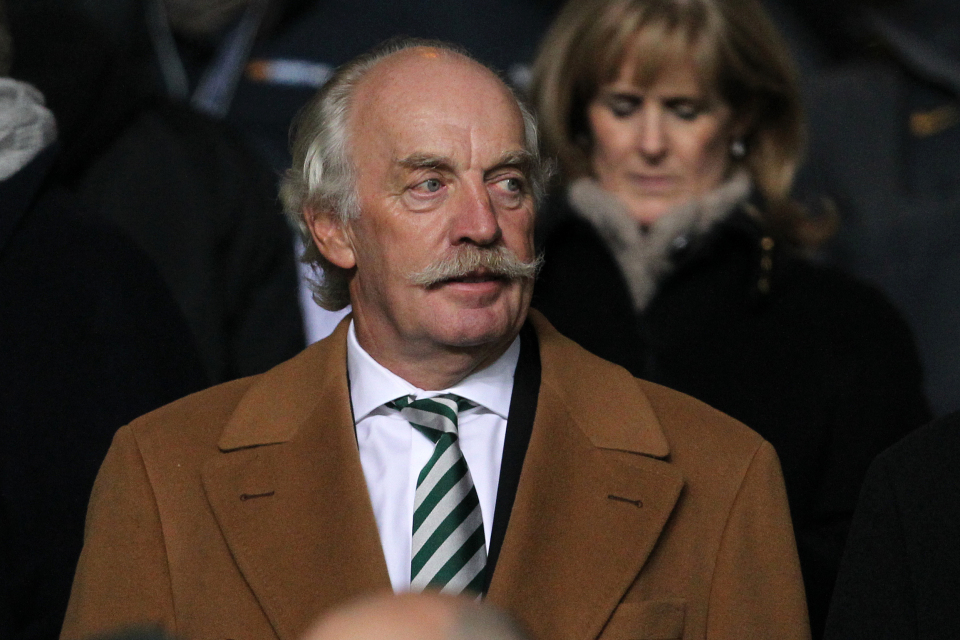 We've been told Dermot Desmond is having a look under the bonnet and has been carrying that audit out and that is promising, but the whole thing needs stripped back and reconstructed, its well past checking the oil levels and kicking the tyres now.
The line being fed today is that Celtic are looking to manage expectations, think somewhere between Eddie Howe and a slightly more evidenced Ronny Deila if you are looking to predict the next head coach. But that's not planning, that is regurgitating old ideas that didn't work and hoping an extra year of experience and success in a Scandinavian league will work out better than the last guy.
The only thing that works in a market where you are priced out of buying 1st 2nd or even 3rd tier playing staff is to invest the majority of your money in a 1st or 2nd tier coaching team. From there invest in the new gold to try and gain your advantage and foothold in a competitive European market – data, analytics and scouting – all over the planet. Pick them up young and possibly inexpensive but ensure they have a pathway and the coaching to improve their talents and in turn their worth.
Athletic Bilbao recently appointed ex Valencia manager Marcelino, indeed they have just won the Spanish Super Cup. Bilbao's hands are tied by working in a Spanish market but one where they themselves have a policy of only signing Basque players. Other Spanish clubs don't hold back in mining the area either, as such getting players young and developing them is massive.
As such they spend the money on a top-class coach under a director of football- a position Celtic must fill – such as Marcelino and spend at every coaching level from the community kids all the way to maximising the potential of every young Basque player that comes through their ranks.
They use analytics to eke out every scouting and on-field advantage and find every weakness that can be improved in every player and deficiencies that can be targeted in the opposition. With that they have a competitive team but also can maximise the sell on value in a Spanish market skewed against them.
With England on our doorstep Celtic are hamstrung too. We can't buy the players ready made in the environment we neighbour. Certainly not at the top level and with the post Brexit Governing Body Endorsement Requirements – where Celtic won't be able to go into the market and pick-up European players and with new rules that indicate it may be easier to attract South Americans than some European players, we need to have a really well thought out plan.
The area we cover needs to improve, to South America for instance, as under the new points system a player who has played games in the Copa Libertadores gains more points than one who plays in the Europa League.
A top-level coaching approach by spending the money on tactical brains that can develop players at every level is far more important, than mining further down into England's league one and league two exclusively. And make no mistake with the appointments of Nick Hammond and Gary Penrice with almost entirely English contacts that is our current plan at least. That vision is narrow.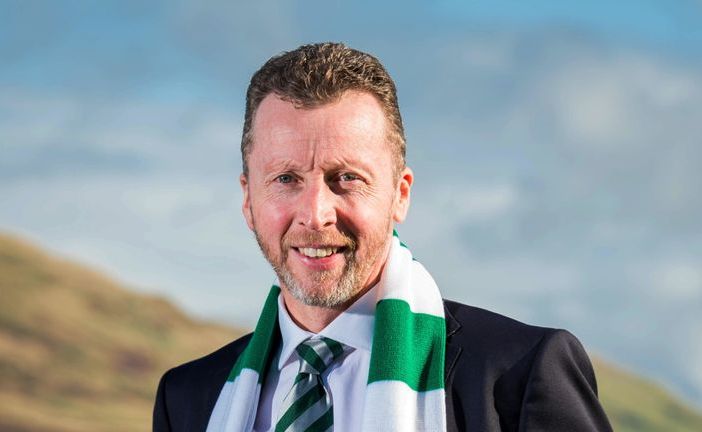 Celtic need to think outside our confines, we must at last stop benchmarking against a domestic rival and we must prepare for the changing Brexit employment and retention landscape.
I'm far from convinced nor trust those in charge at boardroom level to have the insight required to be ready for such a sea-change in football – their skill set is almost entirely financial to a man, indeed the friendly media sites used to get the message out there to manage expectations simply showed already that they don't have the vision.
The hope is Dermot Desmond and his advisors can see what is needed but there is no need to wait for the summer for that, indeed if we have European aspirations for next season, we don't need to have expectations tempered, we need to ensure they are aroused.
Desmond recognised the time was right for both Martin O'Neill and Brendan Rodgers, men with total control over their football environment but they came at a cost. Eddie Howe is out of work and with the right plan and the right package that deal could be done. He is a head coach rather than a manager and one who has evidenced he can improve players and exceed expectations, but he'd need the CEO's nose out of football matters and a Director of Football to allow him to focus on the first team squad. Neither post can wait until the summer, unless we are willing to write off a fourth consecutive Champions League campaign, indeed it is beginning to appear urgent given our current form maintained would see us finish outside the top two in the Scottish Premiership.
Now is not the time for a propaganda State of Play address from the CEO, we can all see where we are. What we need is a plan for the future and to see where we are headed at a football level. If someone is to deliver that message let it be a Director of Football alongside a first team coach. Those in situ have had the chance to discuss their plans.
Niall J