Georgios Giakoumakis has agreed to sign for Celtic with personal terms being thrashed out this afternoon ahead of what is going to be a huge weekend for the Hoops.
"Georgis Giakoumakis agrees to join Celtic. Scottish Premiership club to pay VVV-Venlo €2.5m guaranteed fee plus €500,000 of performance-related variables for the Eredivisie's leading goalscorer," Duncan Castles reports.
Celtic are now working ion arranging a medical and a work permit in these Brexit days for the Greece international striker who scored 30 league goals last season, making him the top scorer in the Dutch Eredivisie league. That's a remarkable achievement given VV Venlo were relegated and the rest of their squad combined only scored 13 goals between them.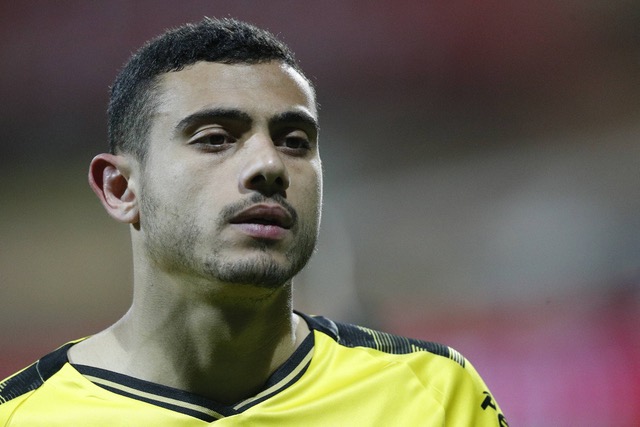 The relegated Dutch minnows will initially receive £2.1m from Celtic with a further £428,000 of performance-related variables included in the deal.
It's worth noting that Giakoumakis chose Celtic ahead of Werder Bremen and a proposal from the Qatar Stars League and that either of the other two options would have seen him receive a higher net salary than in Scotland. Yesterday there was a gap of £2,568.87 per week in the negotiations between the player and Celtic and that has now been bridged, so hats off to Dom McKay for that one. We all have an idea of how this would have gone under his predecessor…
Giakoumakis' arrival will mean that it's 3 from 3 for our Likely Lads prediction and sadly it looks like Odsonne Edouard is going out the door at the same time as the Greek striker arrives, again as we told you. Will be sad to see French Eddie go but he's still going to be here on Sunday and will want to go out with a Beautiful bang…
🍀 | Celtic FC – Transfer Update

Welcome to Celtic Georgios Giakoumakis 💚🇬🇷

The 26 year old striker has agreed to join Celtic from Dutch side VVV Venlo.pic.twitter.com/r6RW5CHrWw

— Everything Celtic (@aboutceltic) August 27, 2021
🍀 | Celtic FC – Transfer Update

Welcome to Celtic Georgios Giakoumakis 💚🇬🇷

The 26 year old striker has agreed to join Celtic from Dutch side VVV Venlo.pic.twitter.com/r6RW5CHrWw

— Everything Celtic (@aboutceltic) August 27, 2021
UPDATE…
Giakoumakis agent had a meeting with Celtic and transfer deal is moving forward. Agreement in principle for a 3 or 4 years contract. Medicals are about to be scheduled during weekend. Deal seems… done @CelticFC #CelticFC #Celtic #Giakoumakis

— Giannis Chorianopoulos (@choria80) August 27, 2021