LET'S be clear about this. Celtic nor any indeed any Celtic supporter wants the season to end prematurely. We want to play our games win the league – celebrate nine-in-a-row the day we win it, we want to play Aberdeen in the Scottish Cup semi-final knowing that if we win that one we'll be 90 minutes away from an historic quadruple treble.
We have won eight Scottish titles in a row and we are 13 points clear with a vastly superior goal difference over the Rangers who are in second place.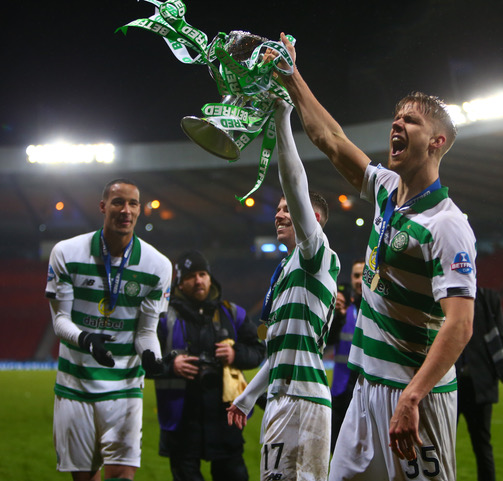 They lost the League Cup Final to Celtic in December and exited the Scottish Cup at the quarter final stage losing to Hearts. They reached the last 16 of the Europa League but lost their home leg and have a mountain to climb if they are to turn that around when play is resumed and they have to travel to Germany.
Effectively they are out, bar an astonishing miracle, so their season is effectively done. Dusted. Over. Trophyless. Dead.
Crass opportunism has seen them snatch at the Coronavirus 'Null and Void' straw – ending the league early means, in their eyes (despite what the rule book says, although to be fair to them it is not unreasonable for them to believe that the rule book in Scottish football can be re-written to suit their own pressing needs when required, see the Five Way Agreement that Peter Lawwell has never seen), that it's Null and Void.
We all know that's only the case because where they find themselves in the league after being so close to Celtic at the end of last year. Had they been ahead at this stage, let's say level on points but ahead on goal difference, they would have been screaming for the league to enforce its own rules and award the title to the league leaders – them.
Yesterday we wrote about how there is a district lack of former Manchester City players filling up the newspapers' sports pages with calls for the Premier League to be declared Null and Void and for Liverpool to be denied their title. And to be fair to the Manchester City supporters when the former pornography peddler at West Ham called for the Premier League to declared Null and Void – again through her own self interest – the City fans were having none of it and were living up to say that it is Liverpool's title.
Null and Void suits the Rangers. It stops Nine-in-a-Row and it will also allow them to say that the winning streak of title wins is interrupted by a Null and Void year so when Celtic win the title next season it will be starting again at one and not a delayed completion of nine-in-a-row.
And the journalists will of course allow this. Like the time Tom English sat interviewing the Dutch players who played for the Rangers and let them talk away about the titles they'd won without ever getting them to answer to the EBT schemes that were used to pay them and by that time were known to be unlawful. And none of them asked 'I'm a Celebrity' Steven Gerrard if the English Premier League should be declared Null and Void too, amid calls for that to happen in Scotland.
Yesterday Bob Malcolm, to the detriment of his current club Kelty Hearts, was declaring that if his side is awarded the title because the season has to end early, as per the rulebook, incidentally then it will be a 'tainted' title. He then goes on to mention 'Helicopter Sunday' as an example to back up his pro-Rangers argument. No mention of the number of tax cheats that were on the park at Easter Road that day obviously.
John Hartson rattled their cages on BBC Sportsound on Sunday afternoon when we told them that they should do the honourable thing and concede the title in the event that the games cannot be played. Rage, anger, mouth foaming the lot all followed. Well played BBJ.
BOB MALCOLM'S 'TAINTED TITLE'
BRORA RANGERS have been declared Champions in the Highland League but league leaders in the Lowland League have plenty of blue-noses around the place so despite having a six point lead Bob Malcolm doesn't want his current club Kelty Hearts to be awarded the title – and we all know why.
"I'm really surprised the Highland League have rushed into this decision. Kelty have brought in players to win the league but we want to do it the right way. We're six points clear, but we still have to play Bonnyrigg again, who are just behind us with a game in hand," Malcolm told Scottish Sun.
"You can't just hand us the league title. If that decision is made you would accept it but it still wouldn't feel right. I'd be delighted for everyone at the club but a part of you would feel it would be a bit tainted. I don't want people looking back at the history books and there is an asterisk beside your achievements. (The absolute brass neck of these people, who claim 54 titles won by the club that has been liquidated after dying in 2012).
"If there's a chance of finishing the season, albeit a small one, then we should try to do that. It would stop any bickering about handing out trophies when the competition isn't finished.
"Under no circumstances do you want fans of other clubs saying you won it by default. The simple scenario for us is to win the final five games of the season. If we do that we will be champions by right.
"You simply cannot take anything for granted. I know because I was on the bench that afternoon at Easter Road on Helicopter Sunday. I think every person in the whole country expected Celtic to win the league that season and look what happened? Being honest I think even most Rangers players that day expected Celtic to beat Motherwell and win the league."
HUGH BURNS HAS THE BRASS NECK TO CALL ANYONE CLUELESS…
"There is no chance Rangers can concede the title. If that was the case then Celtic's ninth straight title would mean nothing. Big John is talking absolute nonsense. He doesn't have a clue and I don't think he is living in the real world. It's a case of playing to the crowd and trying to appease the Celtic fans," Burns told the Media, as reported by Scottish Sun.
"Of course the odds are stacked against Rangers and it looks like Celtic will win the title if the season is played to a finish. But for Rangers just to roll over and accept their fate right now is crazy.
"I genuinely think the Celtic players and fans don't want to win the league under these circumstances. I have mates who support Celtic and they do not want to be handed the title. They want to win it properly and are happy to sit tight until football finally resumes.
"If Rangers win their game in hand against St Johnstone then it's down to ten. If, and it would be a big if, they win the final two derbies then the gap is suddenly down to four.
"When you think about Helicopter Sunday then nothing can be ruled out however improbable. I keep hearing the term 'sporting integrity' and you can only have that if the league is played to a finish."
PLAYING REMAINING GAMES IS VITAL SAYS GARY McALLISTER…
The Rangers Assistant Manager Gary McAllister yesterday said that completing the last eight games is vital, although he admitted the SPFL face a nightmare scenario when life eventually returns to normal.
"I don't see any other way. We have got to finish the leagues somehow. But I realise there are a lot of: 'What ifs'. Does the season get shortened when we eventually get back? With the Euros now next summer, you could have guys playing football for two years non-stop to catch up," he told Scottish Sun.
"What happens about contracts that are running out in the next few months? But you would take all the problems just to get the current season finished.
"We've been trying to work backwards off the dates that have been mentioned. Uefa want to get domestic leagues finished by 30 June, so we're all working towards that end."
HERE'S THE SOLUTION…
It's clear reading that the Rangers want the season played to an end. The BBC, as we reported on Saturday evening, put their chances of winning the league at just 1.13% but they want to play the games in the hope that they can somehow achieve another Helicopter Sunday.
Celtic want the games played too. We want to have the chance to win the league on the park and not be awarded it in the SPFL Boardroom at Hampden.  Yesterday the SFA Chief Executive Ian Maxwell confirmed that the football authorities were not planning to Null and Void the season and insisted that the games must be played.
So why let's have a joint statement from Celtic CEO Peter Lawwell and the Rangers Managing Director Stewart Robertson (who has already issued a statement saying that the league campaign must be played to a conclusion) stating an agreed joint position that this season's Premiership must be played to a conclusion before the new season begins.
Robertson said this in his statement which is on the Rangers website. "It is our firm view that this season's league competition (2019/20) is only complete when all 38 games are played by all teams. For the avoidance of doubt, we believe that final standings can only be confirmed when all games have been completed, not before. Any attempt to finish the season with a significant amount of games still to play, impacts upon the integrity of sport in Scotland."
It follows that no new campaign can be played until these remaining games from the 2019/20 season are completed. There can be no null and voiding of the season, there can be no reduction in the number of games to be played. Remarkably that satisfies both sets of supporters and the position set out by both clubs and former players.
Let's do it. Celtic and the Rangers…and we'll see you in the first match back at Ibrox. Call their bluff Peter, propose a joint statement and give the Celtic support something to look forward to. You know it makes sense.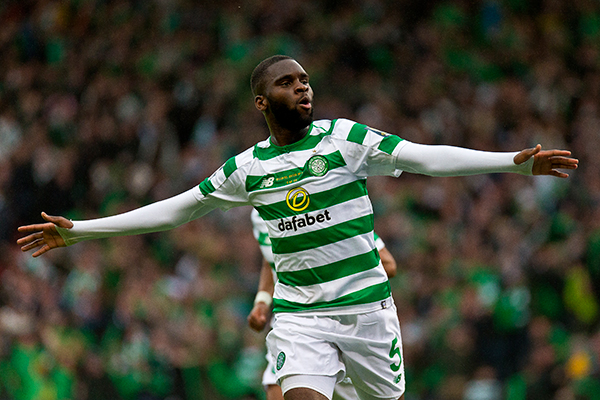 In the meantime please stay safe and take care of you and yours. Think about signing up over on Celtic Noise, to join our Celtic community and enjoy the social interaction with fellow Celtic Supporters – you will be made very welcome indeed and signing up is quick and easy.
And if you fancy having a crack at writing about Celtic for The Celtic Star why not give it a go during these stay at home days? Send your contribution, which can be on any Celtic related topic of your choosing to editor@thecelticstar.co.uk and we'll do the rest.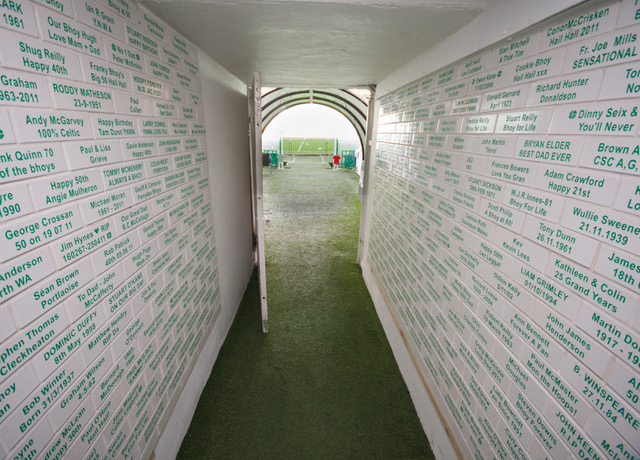 Take The Celtic Star's Photo Tour of Celtic Park and enjoy our stunning photos from inside Paradise RIGHT HERE, RIGHT NOW.
Support Celtic Youth Development
Help raise money for Celtic Youth Development by joining the £1 weekly lottery and you could win up to £25,000 – just click on any one of the photographs below to join. Lots of our readers have already done so and they're now doing their bit to help fund Celtic Youth Development that can deliver the stars of tomorrow and beyond. And you might even win a few bob too! And a special thank you to all The Celtic Star readers who have already signed up and are now supporting youth development to give us the Celtic Stars of the future…