"Why can't Celtic score from corners?" the supporters over on Celtic Noise have been discussing this and no wonder. Charlie Mulgrew gets a mention -the former Celtic star has actually scored direct from a corner THREE times this season for Blackburn!
While Charlie's time has come and gone in the green and white hoops, unless Lenny has other ideas, it is certainly the case that this is becoming a hot topic among Celtic supporters when discussing the games.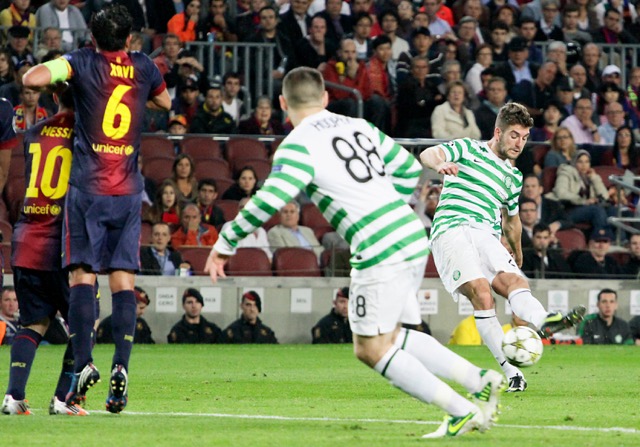 We just seem to be hopeless at corner kicks and we get so many of them too. Seldom do we win the header and when we do it usually flies high and wide over the bar. A few weeks ago there seemed to be a few corners that James Forrest took that looked inventive, as if they had – shock, horror – come straight from the training ground, but then things went back to normal.
Our former manager Brendan Rodgers and his assistant were supposed to be coaches on a different level to anything else we'd seen in recent times – yet this was a problem all the way through their time in Scotland. Yes, trophies were won but it seemed remarkable that this was never addressed.
Everyone remembers Neil Lennon's most famous win as Celtic manager and that brilliant winning goal from Tony Watt – who incidentally will be leaving St Johnstone at the end of the season after failing to reach agreement with the Perth side on personal terms as reported on The Courier – but the first goal, scored by Victor Wanyama, came from a carefully rehearsed corner kick.
Here's how the conversation went on the new fans forum, Celtic Noise, as they pondered the question, why can't Celtic score from corners?…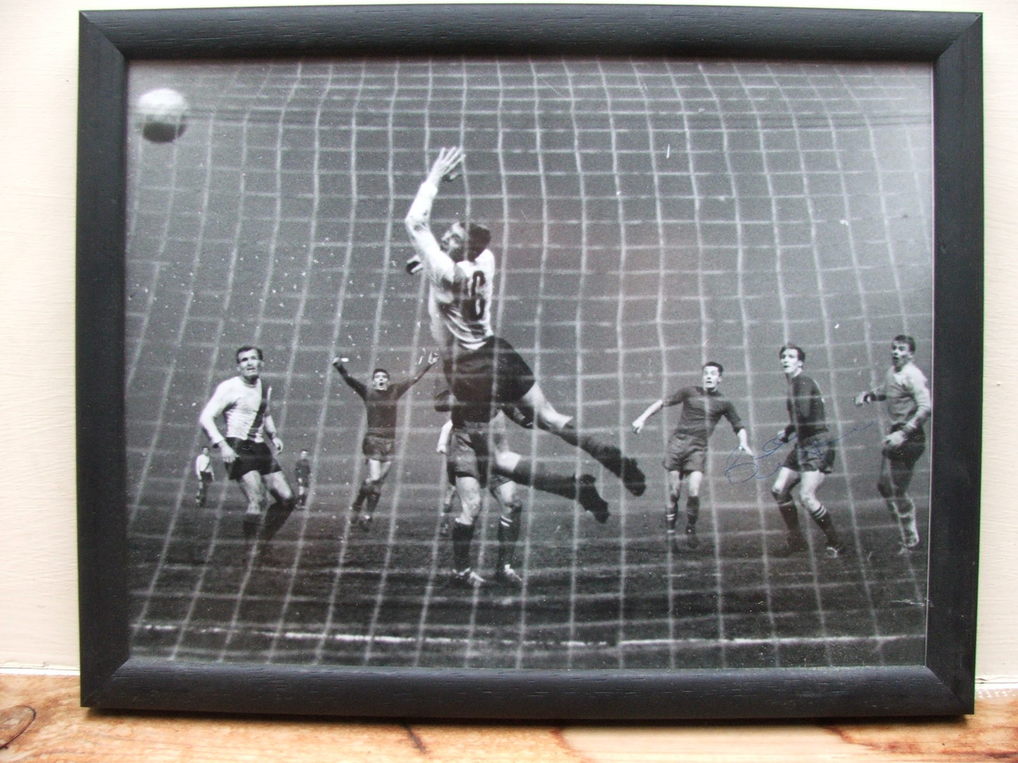 "A new manager,but we still can't score from corners. What the hell is wrong? MON please come back and show them. Someone suggested the the last time we converted straight off with a header was Big Billy against Vodjvodina..it's that bad…We are up against teams that sit in, who time waste in the first half, who defend desperately, who if football had just been invented would finish it as a Spectator sport…but set pieces, corners, free kicks they should result in a goal now and again…but we don't ever really do anything. Why don't we work on these things because it's obvious that we don't.
"Neil! Please do something else …short corners …near post corners, play it out for a volley…do something!" Frank53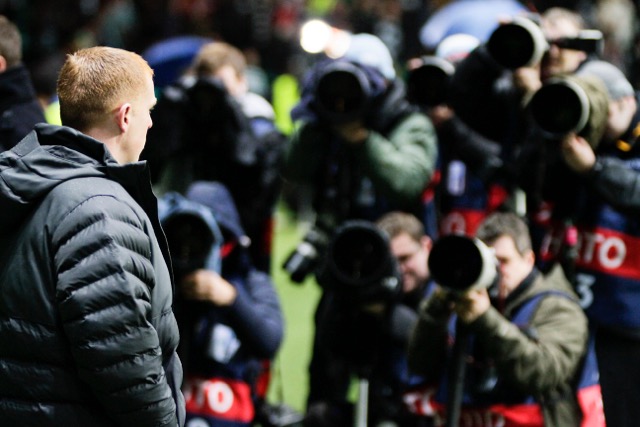 "Too busy learning how to do tippy tappy passing backwards, Frank," The Shamrock
"The question should be, 'why cant we score from anywhere,pens,corners,free kicks,2 yards from goal.etc'," tictastic
'Maybe bring back Charlie Mulgrew. I hear he's doing a Charlie Tully," Frank53
"With the size of big Ajer, he should be up for every corner and every corner should be aimed at that glorious napper of his. Boom," The Shamrock
"Ok…right! Maybe I am asking for too much. Maybe we should try connecting with a corner first, then get the players to aim!" Frank53
"Our big physical players are pretty much marking themselves at set-pieces because they're so close together. You have to break the lines at set pieces, one big man hitting the back post, one hitting the front, then one late runner hitting the penalty spot. Everything is jammed up and it's a dawdle to defend against," Spherical Planet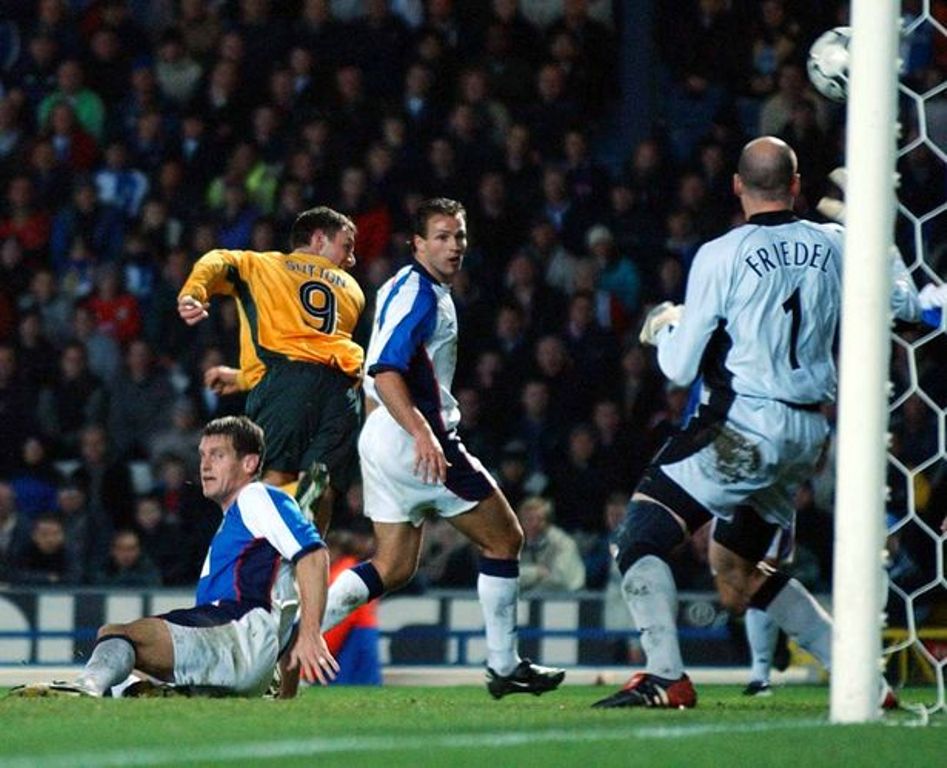 "In fairness MON had Lubo to take the corners with Sutton, Larsson, Hartson, Bobo, Big Dolf. Numerous options. We struggle to get a good ball in. Griff is badly missed for corners. Someone also pointed out a while back, on this forum our sideline throws are as bad as the corners, where we only win about a quarter of them," The Deadner
"We get a deadball situation, ah head tae the fridge, jist sayin, Hic…" Michael Duffy
"Have someone hanging back around the 18 yard line and someone on the outside. Players all going for the same ball, get jammed up by defenders and opposition outfield players who clog up the box. Waste of time and energy lamping the ball over constantly. I'd also like to see players taking a shot from 25-30 yards out and make the keeper work. We're too predictable at times," DILLIGAF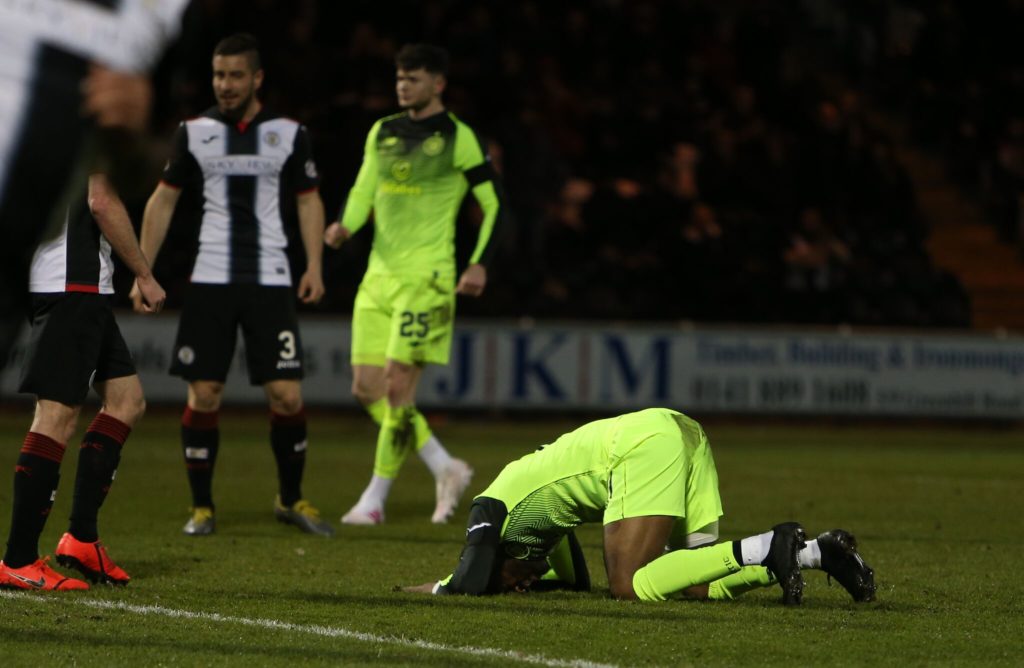 "Ntcham earlier in the season was woeful at corner kicks but he kept taking them, drove me nuts! Looks like he's rubbish at penalties as well," Paolo1
"What really frustrates me is the lack of any kind of imagination, it's the same thing over and over again. A corner is basically a free cross into the opponents area, ok they've got time to set their defence but we have time to get the big guys up too. There are many options available to use yet we just go for the punt it into the box and hope for the best every time," Brimcbhoy
"Our Corners are are like our crosses fired in like exorcet missiles! Seriously would any of you want to put your head to it, that's if you could react quick enough and jump 10ft. Dear knows why we can't cross a ball and find the target, it really is easy, so is a throw-in but we make these things look hard.
Even looking up before we cross would be a great idea cos most of the time there's nobody to cross to," Kelly
Celtic 1-0 Rangers 1979

Roddy MacDonald with the winner. pic.twitter.com/EbwKYqqmOa

— Highland__Paddy (@Highland__paddy) April 9, 2019
"Why not opt for a short one occasionally or what happened to the near post flick on with the head? And when the corner taker raises one arm as a signal to the rest of the team does that mean it's going beyond the back post? If so why doesn't anyone drift back into that area just in case he really means it? Lost count of the amount of times that has happened," Brimcbhoy
Our corner delivery is woeful and our attempts to head it anywhere near the goal even worse. As has been mentioned. the perfect time to go for a pee or get another beer. Woeful," Theverdict1
Hopefully Celtic will proves us all wrong on Sunday by scoring from a corner!