It's the start to a new and exciting Scottish Premiership and unfortunately it's an all too familiar story so far.
As the Scottish media digests the fallout from the opening weekend of fixtures we are faced with similar headlines that continue to tarnish our national sport, but as ever we're faced with the age old response from the hierarchy that supposedly governs the game, SILENCE.
Are we asking the wrong questions?
While the Scottish hacks are debating the pitch invasions and police and ticketing arrangements, the real issue is…..
What are the real questions we should all be asking is?
Why do the SFA remain silent on this subject?
Given the amount of times Ibrox fans have encroached the fields of play, why has there been no action of any kind been taken to prevent this from happening?
Why has their club never been taken to task?
Why have they never been fined for failing to control their support?
What discussions have taken place with the dark, quiet corridors of Hampden to address this?
Is there no one willing to make a stand on behalf of supporters whose only wish is to go watch their team?
What is the Police Scotland stance on this?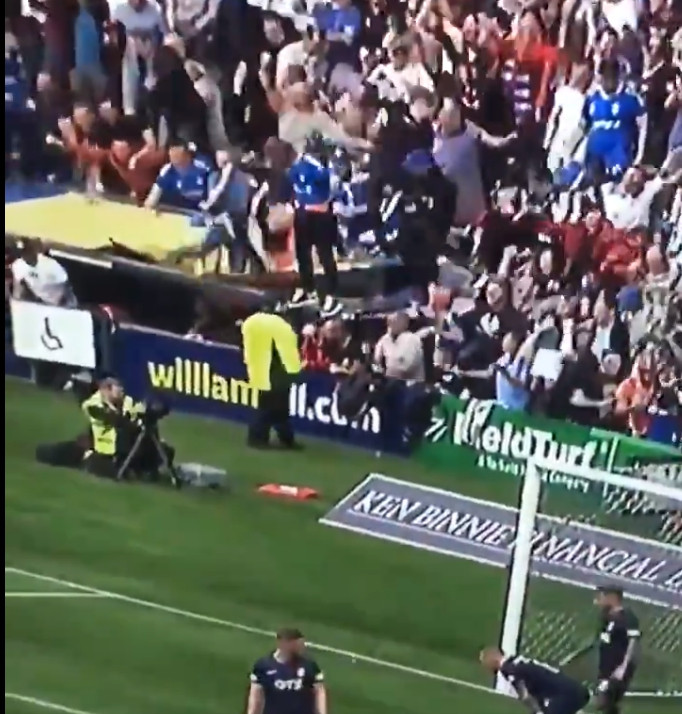 Repeatedly we hear from the representatives of other Premiership clubs about how this is a "West of Scotland" problem and needs to be eradicated.
But the lack of condemnation is staggering and what does it say about their unwillingness to address the sectarian cesspit that was once again in full voice at Rugby Park on Sunday?
Is the problem so deeply rooted In our game and indeed society that its now become normalised?
If it was racism or bigotry directed at any other minority group there would be an almighty call to arms and public outcry.
Sanctions would be imposed and there would be media blackouts.
Is it simply that the problems that blight this club is a reflection of Scotland as a whole and there is no real desire within Hampden to call them out?
We've seen their machine rumble into action in an attempt to mask the problems that envelop this club and the behaviour of their supporters.
Celtic fans now need to box clever and not be dragged into this. We need to make sure there are no pitch invasions and that we sing our songs that glorify our clubs magnificent achievements and players past and present.
Our club was founded for the benefit of all of society and we are, unlike them, supported by all faiths, colours and creeds.
We are a club like no other. Now's the chance for our fans to prove it and show the world we are.
David E