The palaver surrounding the Glasgow derby ticket allocation took another turn last week as incoming theRangers chief executive James Bisgrove confirmed the club will look to allocate just 800 tickets to Celtic supporters next season.
This has of course been an ongoing drama ever since theRangers supporters threw the toys out the pram after one celebration too many by the Celtic supporters in The Free Broomloan.
Eight thousand tickets, once a regular occurrence, shrunk ten fold as the bitter Ibrox regulars flipped their lid at Celtic's dominance in the Glasgow Derby.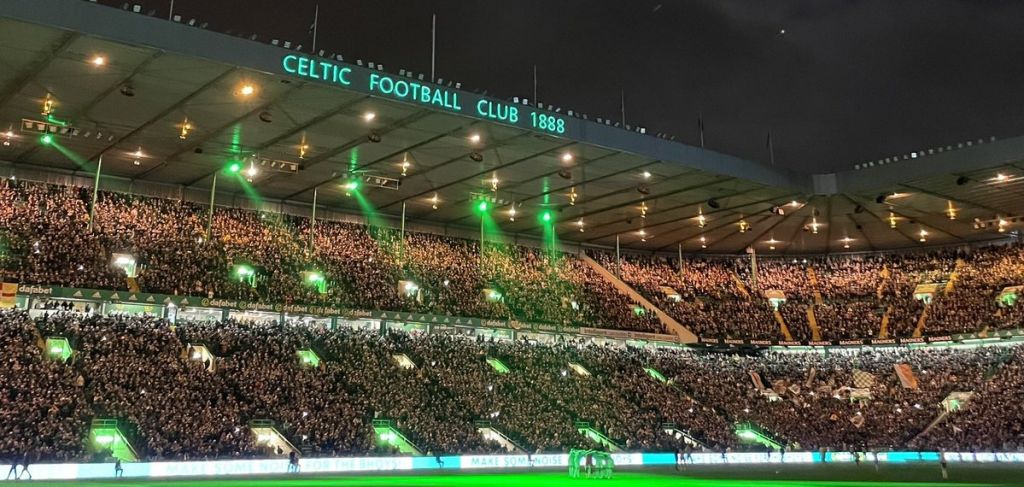 Celtic in turn of course had no other option than to return the favour and slash the Ibrox clubs generous allocation at Celtic Park.
Some say it's diluted the most fervent Derby in the Great (!) Britain and takes away some intensity away from the occasion, especially when it became a total shut-out to away supporters, which happened on two occasions last season and two more this campaign.
I can see why some would say that, but the atmosphere at Celtic Park free of the poisonous Rangers support was two of the best atmospheres I've had the privilege to attend, the one under the lights in February 2022 even more so.
Eight hundred is a small number especially for a support the size of Celtic, it would be good if they could come to a compromise, maybe meet them half way, say 4000 briefs? That would be a better alternative.
Unfortunately I can't see that happening as the Ibrox club will no doubt continue their pettiness and refuse to budge, so we should just tell them thanks but no thanks.
Celtic owe a duty of care to the Celtic support and the club, quite understandably believe that the little corner at Ibrox which has housed the travelling Celtic support is unsafe. Indeed it is mind boggling that they have managed to get a safety certificate for that area given the continuous problems many sets of away fans have had to suffer, with all sorts of missiles being thrown at them form all directions. That incidentally never happened to their small group of supporters attending matches at Celtic Park.
In January 2023 a Celtic supporter could have lost his life after being hit over the head by a Buckfast bottle thrown by a Rangers supporter into the away section at Ibrox – that was the final straw for Celtic. and that's why Celtic should tell them to shove their ticket allocation limit of 800.
JustAnOrdinaryBhoy – follow on Twitter @ordinarybhoy