CALLUM McGREGOR may just end up this season as Celtic's player of the Year although James Forrest would be a worthy contender for that award, and others like it that are dished out around May. That's the month when the Scottish season ends with the Scottish Cup Final and events at Celtic Park this weekend will provide the latest stepping stone for these Celtic stars and their teammates as they aim to be there on the big day.
They will of course want to have finished off all challengers in the league – they've been following like flies recently – and having 8 in a Row in the bag – Celtic's 50th Title win incidentally – would mean that a trip to Hampden on Cup Final day would give these Celtic players the chance to win a Treble Treble.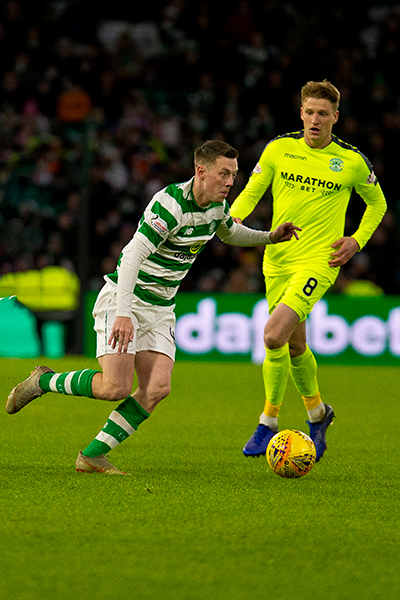 That would be remarkable. An absolutely astonishing achievement of these Celtic players can pull it off. Other that the European Cup win in Lisbon – also of course on 25 May – it would rank as the most impressive achievement in the history of Scottish football.
So beating St Johnstone in the 5th Round of the Scottish Cup is even more important than it would usually be. Sunday's game is a massive one for Celtic.
Callum McGregor spoke to the press today at Lennoxtown before Brendan Rodgers had his own media conference, which we'll report on next on The Celtic Star.
"It's another test for us," Calmac said as he looked ahead to the third meeting against the Saints in just over a week.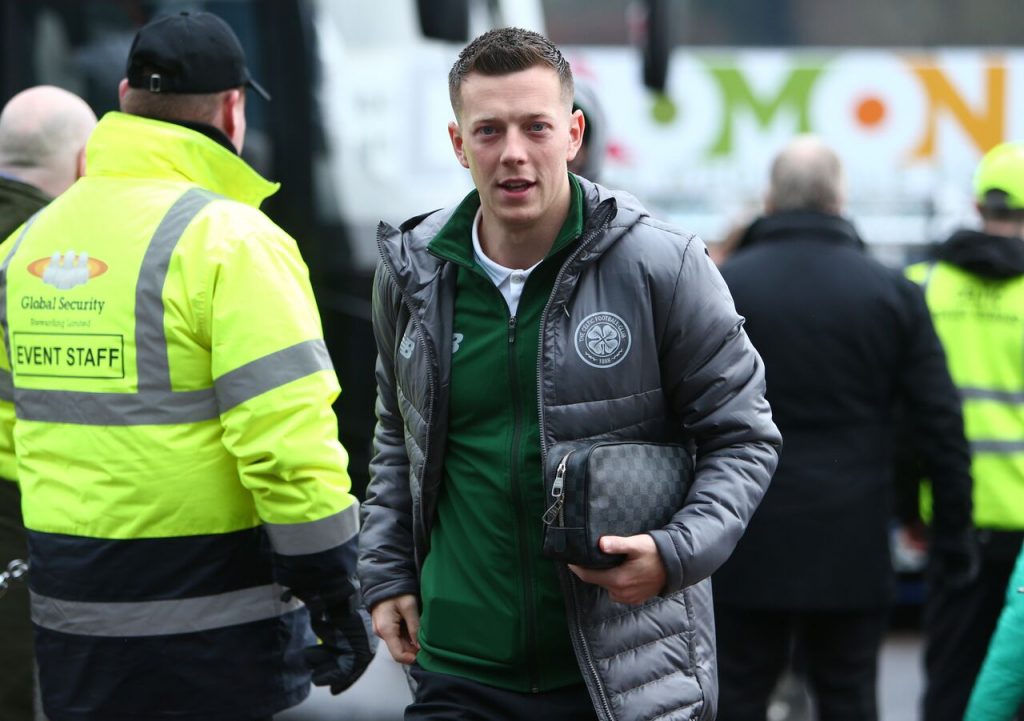 "We're starting to get to know what they're all about it, but it's a case of us doing what we normally do and getting through," he said.
McGregor pointed out that Tommy Wright's side adopted different tactics in over the last two games so there's no real idea within the Celtic squad whether they'll sit in like they did in the league match at Celtic Park or come out and have more of a go, as they tried to do at McDiarmid Park. Both tactics ended in failure so Wright might decide to have a go – given it's a Cup game – on Sunday.
"When they played at Celtic Park, they sat low, and then at McDiarmid Park, they came at is.
"It's a bit of cat and mouse in terms of the tactics of the game, but we've got to play our normal game and hopefully get the win."
Celtic's record in domestic cup games under Brendan Rodgers, like Celtic's home form domestically this season, remains at 100% and McGregor reckons that's because Celtic always turn up for these important matches.
"In cup games, you've got to turn up with the right attitude and produce on the day," he said.
"I think we've been good at that over the last few years. It's not a fluke, we prepare well for these games, and we've always turned up for the big ones.
"I think our perfect home record is down to the performance, concentration and preparation for each game.
"It's a case of working hard every day, and taking that into each game.
"This part of the season is always exciting, and is where all players want to help out the team."
Also on The Celtic Star today…
Pillow Talk – 'We've given ourselves a little bit of a cushion,' Celtic Star
Loan Confirmed! Ex-Celtic coach McGuinness signs Gutman for Charlotte Independence
A Brilliant Watch! 'Paradise: Access All Areas' from Celtic 2 Hibs 0
'Celtic style of play is like Dortmund's,' Toljan's happy in the Hoops
Have you signed up for the new fans forum Celtic Noise yet? It's the new Celtic forum where ALL Celtic supporters are welcome and the conversation is friendly and always lively – get yourselves over for a look and signing up is straight forward, so you can have your say on the things that matter to you…